How Drop Shipping Order Fulfillment Process Takes Place?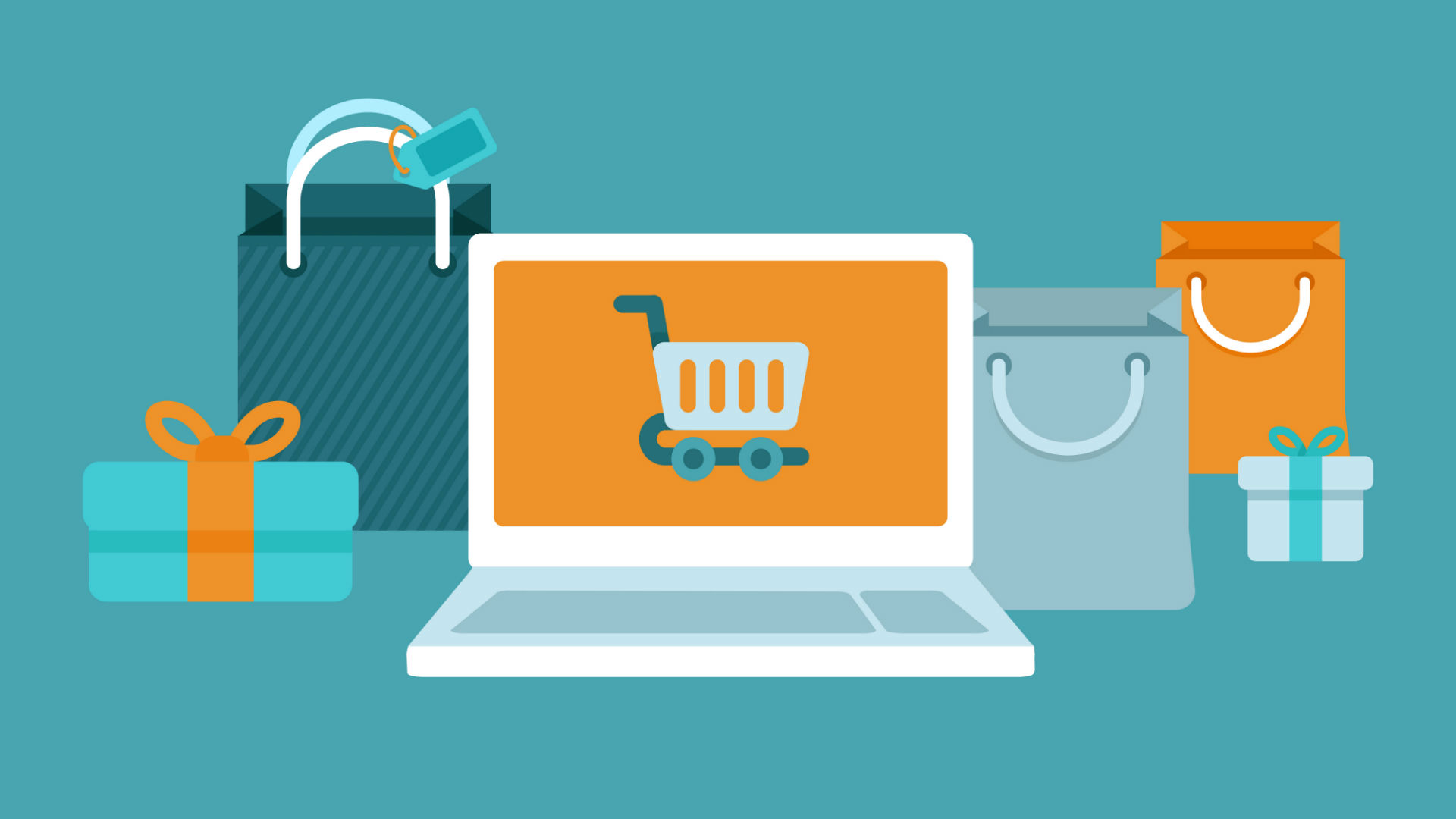 The supply chain is a new term in the field of order fulfillment. The supply chain can be described as the process in which the manufacturer will pick the ordered product and directly ship it to the doorsteps of the customers. The supply chain is a new term that describes the path of product shipping from the warehouse to the doorstep of the customers.
Drop Shipping Service
Usually, drop-shipping services are not mentioned in the supply chain. It is not mentioned in the list of the supply chain then anyone can play the role of drop-shippers like manufacturer, retailer, or wholesaler.
If the product manufacturer wants to ship their products directly to the customers, then the manufacturer will act as the "drop-shippers". Similarly, the merchant can offer drop-shipping to the customers.
Various third-party logistics service providers offer drop-shipping fulfillment services. If you have started a new eCommerce business, you should search for the best order fulfillment service providers. They will help in safely and quickly shipping your products to the customers.
The dropshipping supply chain involves various players such as manufacturers, retailers, wholesalers. Now, you know what kinds of players are involved in the dropship fulfilment so it is time to dive deep inside this process.
Here, in this article, we are going to discuss in detail the complete process of order fulfillment:
1.Order Placed by Customers
The customer will place the order for a specific product online. The e-store owners will receive the order and they have to consider various important things and some of them are listed below:
Customers will surf the website and find the desired product. Once the product is selected, online order will be placed.
Send notification to the customers after receiving the online order. This confirmation mail should be automatically generated and sent to the customer after receiving the online order.
If the payment has been made online, the paid amount will be automatically deposited into the account of the e-store owner. On the other hand, if the order is placed with cash on delivery, then the amount will be paid after delivering the order to the customer.
2.Order will Be Passed on To Supplier
Once the order is received by the e-commerce owners, it is further transferred to the suppliers. The suppliers will get the complete information regarding the online order placed. The suppliers will get to know whether the payment is received or not.
Also, they will get to know the complete address of the seller. Various sophisticated drop-shipping service providers support automatic order uploading as well as manual order placing. The dropshipping suppliers will start the further process after receiving the order.
3.Shipping of Product
If the ordered product is in stock, the drop shipping supplier will collect the product from the warehouse maintained by the manufacturer and directly ship the product to the customer's doorstep. The supplier will pick the product, pack it, and load it so that the product can reach the destination as soon as possible.
The address of the customer will be printed over the packet along with the logo. In addition to this, the invoice will also appear over the packet along with the return address. The biggest benefit of the drop-shipment order fulfillment process is a quick turn -around time. It means that the customers will receive the ordered product as soon as possible.
The reputable drop-shipping service providers will be able to deliver the products at the doorsteps of the customers. Sometimes, the drop shipping service providers will ship the products directly to the doorstep of the customers. 
4.Send Alerts to Customer
Once the order is packed and shipped, the tracking number will be sent to the customer. The email notifications will act as an interface and keep the customers updated. Finally, when the order is delivered, a notification will be sent to the customer through email and phone message.
When the order is delivered, the final notification will be sent to the customers. If the order is received, then the suppliers will collect the payment (in case of cash on delivery). The alert messages are important to keep your customers updated.
The alert messages will help in gaining the trust of customers. You should send the alert message after receiving the order, packing the product, shipping the product, and final message after delivering the product.
Final Words:
The process of order fulfilment is quite critical and involves various stages. In this type of supply chain, the drop-shippers are invisible. The end customers will not be able to contact the drop-shippers. When the order is received by the customer, only the logo, return address and invoice will be mentioned over the packet. In case the customer receives the wrong product, the customer can directly contact the e-store owners.
Power BI Automation: Data Insight Update 2023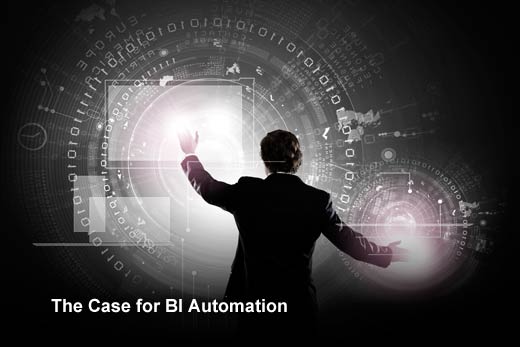 Goal setting in business is paramount. Leaders understand that pillar objectives help teams operate in unison to achieve those goals, striving for big-picture success. But setting goals won't be effective if you don't also have a robust strategy for collecting and analyzing the data. It's the metrics that will ensure your teams continue to operate seamlessly, together, and toward those core objectives.
Power BI reporting allows companies like yours to collect and maintain the necessary data for ongoing improvement and efficiency. Businesses leveraging Power BI reporting have the capability to check metric statuses, track progress, insert feedback, and even share updates among the teams via user-friendly platforms. Measuring in real-time, with the help of Power BI reporting, can be game-changing for your business. Today, we'll highlight all the advantages you can expect and how this solution will absolutely transform your business.
Fast Data Delivery Helps Processes Stay Relevant
The only thing worse than enforcing a company process that isn't working is enforcing that process for a day longer than necessary. When you have Power BI reporting, you're able to see real-time metrics about all your teams' processes and operations. So, when something emerges as ineffective, you can spot it immediately and make changes. Don't wait a month or even longer to recognize a breakdown in any of your processes. With Power BI reporting, you'll have minute-by-minute analytics to make sure every step your teams take is in the right direction, both efficient and effective.
Connect all your existing services and apps, your custom data sources, and your teams with Power BI, where you can:
Schedule and automate reporting
Curate interactive reports in mere minutes
See real-time updates in interactive dashboards
Find all your company data in one convenient location
Visualize and analyze any metrics you want
Data Compliance Is Easier When Updates Disseminate Automatically
Another challenge for many businesses involves compliance oversight. Depending on your niche industry or business segment, you could face steep fines or repercussions should any compliance initiatives be overlooked. You can prevent those instances and reduce risks associated with non-compliance when you harness the analytics of business intelligence and Power BI reporting. Data compliance efforts are simpler, especially when you receive automatic updates ongoing. Never miss a step in safeguarding any compliance or regulatory measures. Imagine the time and money saved with nearly effortless oversight because Power BI does all the heavy lifting for you.
Centralizing Communication Across On-Site and Remote Talent Simultaneously
Today's businesses are tapping into the remote workforce in a big way. The widespread adoption of top-talent working from home has been revolutionary for companies. You likely have employees, contractors, and contributors who work remotely, as well. One of your challenges might be disseminating communications to everyone simultaneously and efficiently, especially when you have talent contributing from various time zones and geographic locations. Fortunately, the Power BI reporting solution helps here, too. The shared platform allows leaders to communicate with all of their team members in one convenient place. And it ensures everyone gets all your important memos simultaneously, wherever and whenever they work. With Power BI, you can actually send unlimited reports to an unlimited number of users with only one Power BI reporting license!
Workflows Circumvent Staffing Challenges
In addition to adopting more remote workers, many companies are finding growth opportunities in leaner operations. Trimming unnecessary steps and processes allows for more streamlined operations, both in efficiency and cost. Today's leaders are tapping into automated workflows to help support these leaner workforce designs, too. Automated workflows, whereby software performs tasks once delegated to an employee, are helping to fill the gaps in these leaner employee rosters. Power BI offers a host of automations to help you bridge any gaps you might be facing within your organizational structure.
Cost-Saving and Time-Saving Efficiency
Forbes shared insights regarding the business intelligence trends in recent years. It began as what they called "Gen One BI," where loads of heavy data and metrics-driven projects fell to IT teams and core end users to decipher. But now, we're in the era of "data democratization." This self-service model refers to entire teams, not just IT professionals, using business intelligence data to make informed decisions and improve business models. Data today can be more consumable, less complex to understand, and available to everyone who can use it to spot trends and improve results. Power BI is an intelligence solution that embodies the data democratization movement, putting key information in everyone's hands efficiently.
Before adopting any new software solution, platform, or analytics tools, you'll want to consider all the benefits through a lens of cost-efficiency, value, and time. With Power BI reporting software, for example, you can assign savings to the automations, the real-time data that allows you to make cost-saving decisions immediately, and the reduction in miscommunication with a centralized platform for sharing information. All of these benefits can provide savings in both time and your bottom line. Explore our ChristianSteven free trials to see just how efficient Power BI reporting can be for your company.
Access to Data Reports Is Simpler with PBRS
Here's an alarming stat. The adoption of data and analytics continues to be difficult for companies because of the complex nature and sheer volumes of data alone. In fact, Business Wire shared that only 24% of businesses claim to have a "data-driven organization." This means there is a significant competitive advantage for any business that can find a simpler way to be data-driven. In comes the PBRS solution.
PBRS provides simpler access to data reports than most other analytics programs. You don't have to spend hours scrubbing data to assemble reports that show the core analytics you need. You won't have to task employees to download, sort, and create shareable insights, either. Power BI reporting allows you to collect and review all your most important details quickly and without the added work or complex data sorting efforts.
If you've been looking for a more data-driven solution to facilitate company growth and scaling, Power BI reporting can be a tremendous resource capable of transforming your business. And to get started, let ChristianSteven be your guide! Our team can introduce you to the revolutionary benefits of Power BI reporting and help you start leveraging its advantages for your business. Start transforming your company's operational success today!
When Can I Take Drivers Ed in Washington?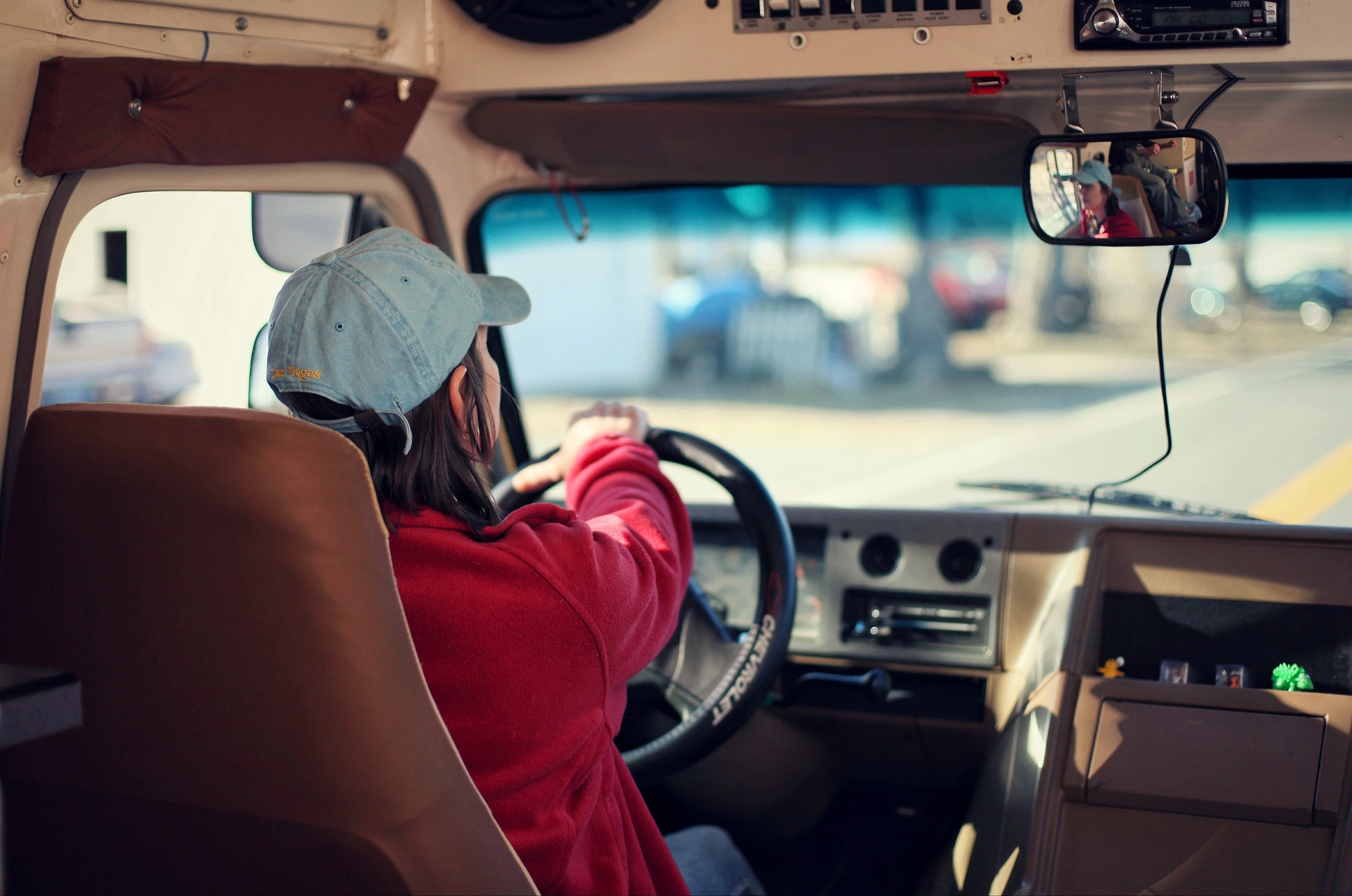 Looking to take Drivers Ed Washington State? If you're wondering when you can start, you've come to the right place. Here is a to Drivers Ed in Washington, including when you can start and how to enroll.
Guide to Drivers ED Washington State
Drivers Ed in Washington State is offered by several different providers, both public and private. You can typically start taking Drivers Ed as early as 15 years, though some providers may have different age requirements. Drivers Ed is not a compulsory requirement in Washington State, but it can be a helpful way to learn the basics of driving and become more comfortable behind the wheel.
If you're interested in taking Drivers Ed, the first step is to find a provider that offers the course. You can search online or ask your local DMV for a list of approved providers. Once you've found a provider, you can typically register for the course online or by calling the office. Drivers Ed courses last around 30 hours, though this can vary depending on the provider.
Most Drivers Ed courses are offered in a classroom setting. Some may offer online or driving simulator options. Classroom courses typically meet once or twice a week for several weeks. On the other hand, online courses can be completed at your own pace. Driving simulator courses allow you to practice driving in a safe environment without having to get behind the wheel of an actual car.
The cost of Drivers Ed in Washington State varies depending on the provider. Some providers may offer discounts or scholarship opportunities, so make sure to ask when you register.
Once you've completed Drivers Ed, you will need to take a final exam to earn your certificate of completion. This exam can be taken online or in-person, and you will need to score 80% or higher to pass. Once you've passed the exam, you will receive your certificate of completion. You can then take it to the DMV to get your learner's permit.
Laws and Requirements for Drivers Ed in Washington State
To take Drivers Ed in Washington State, you must be at least 15 years old. You will also need to have a valid US birth certificate or passport, as well as proof of Washington residency. If you are under 18 years old, you will need to have a parent or guardian sign your Drivers Ed contract.
You will also need to complete a Washington State driver's license Application form, which you can get from your local DMV office or online. This form requires you to provide basic information about yourself and your parents or guardians. You will also need to have your fingerprints taken and a vision test before applying for your learner's permit.
Once you have all the required documents, you can take the Drivers Ed final exam. Once you've passed the exam and received your certificate of completion, you can then take the test for your learner's permit. The written examination for your learner's permit covers the material you learned in Drivers Ed, so be sure to study!
You will need to take the driving test, which you can do once you've held your learner's permit for at least six months. The driving test is designed to assess your skills and knowledge of the road rules. This test will typically be completed with a vehicle owned by the driving facility. Once you've passed the driving test, you will be issued your Washington State driver's license.
Conclusion
Now that you know all about drivers ed in Washington, it's time to get started. Be sure to find a reputable provider and register for the course. Once you are eligible by completing Drivers Ed and the written and driving tests, you will finally be able to receive your Washington State driver's license. If you obtain your permit before you turn 18, you may need to complete additional requirements, so be sure to check with your local DMV office.
Find the best time clock and payroll software for your business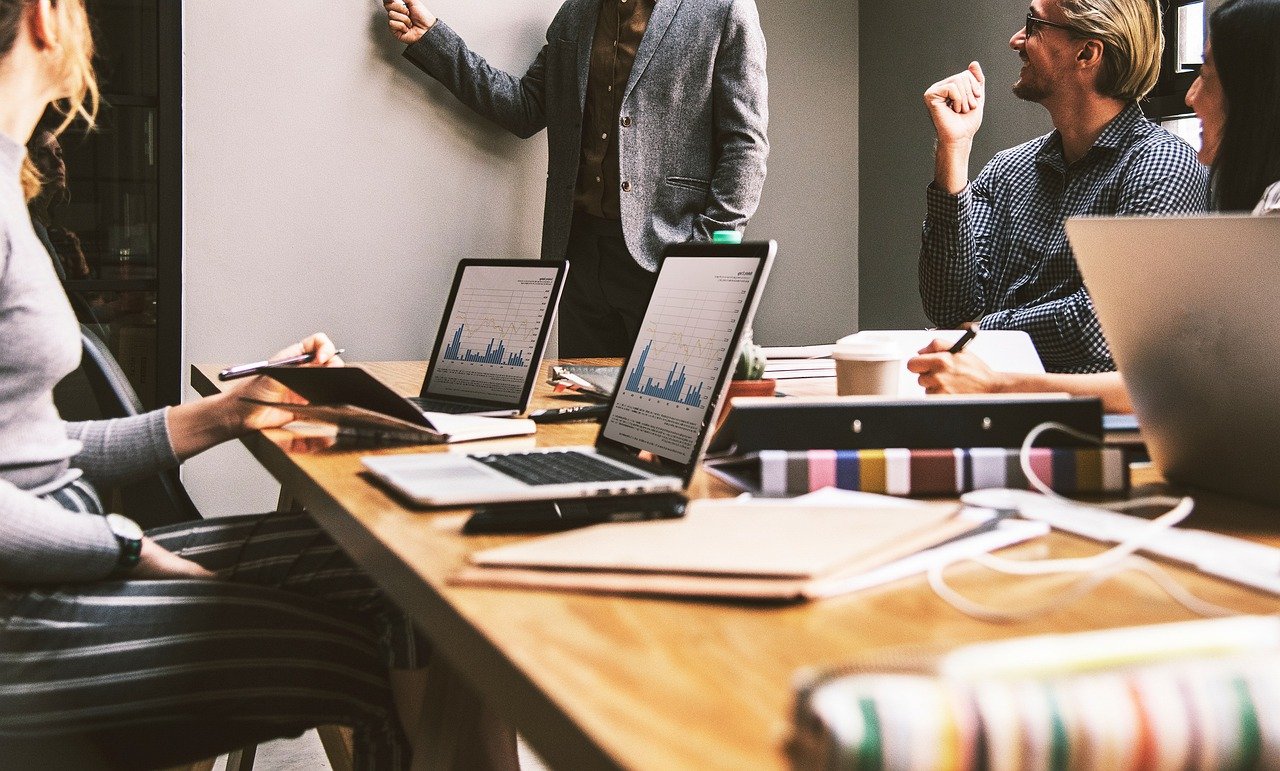 If you're running a business, you know how important it is to keep track of your employees' hours and payroll costs. In fact, it's one of the most important parts of running any company, as you need to make sure that your workers are compensated fairly, while still making enough profit to stay in business. However, if you're not using an effective time clock and payroll software, it can be really hard to manage all this information effectively and efficiently. Here are some tips on finding the best time clock and payroll software for your business.
What's a good accounting solution?
There are thousands of accounting solutions on offer—how do you pick a good one? A great place to start is by asking around. If you know any freelancers or small businesses that are using a solution you like, ask them about their experiences; if not, search online reviews or check out ratings from sites like Capterra. When comparing solutions, ask yourself questions such as: Is it easy to use? Can it be tailored to suit my company's specific needs?
3 Basic Questions To Ask About Time Clock And Payroll Software
Before purchasing any system, it's important to consider these questions. Is it easy to install? What are its features? How is customer service? Your answer will make a big difference in how much you actually use it. If it's difficult to implement or there aren't many features, chances are you won't find yourself using your new system very often.
Cloud-Based vs. On-Premise Time Clock And Payroll Software – Which Is Right For Your Business?
Cloud-based solutions are a good option if you have a small business or don't need much out of your system. It's easy to access and requires very little maintenance on your part, although cloud services still require an Internet connection, so it's not ideal for use in remote locations. On-premise software, on the other hand, is more expensive up front but is built to do more than its cloud-based counterpart.
Features You Should Look For In A Time Clock And Payroll Software Solution
Businesses have a lot of choices when it comes to time clock and payroll software. To make sure you find a product that offers all of your key needs, here are some must-have features you should look for in any solution. The Payroll Software You Choose Should Be Fully Integrated With Your Current Accounting Software: If you're looking for time clock and payroll software, chances are good that you're also looking for a way to automate your company's accounting processes. A fully integrated solution can help streamline your accounting workflow by ensuring that data is always up-to-date—and if there's ever an issue with one process, it can be quickly resolved without causing problems in other areas of your company.
How To Evaluate The Top Time Clock And Payroll Software Solutions Of 2019
There are hundreds of solutions that claim to handle timekeeping & payroll. But, no matter what you're looking for (freelancer vs. full-time, employee vs. contractor), there's one thing to consider: does it meet your company's needs? For example, if you operate a small business without employees – just yourself or partners – some apps may not be right.