Customizing Tagless T-Shirts: Tips and Tricks for Personalizing Your Apparel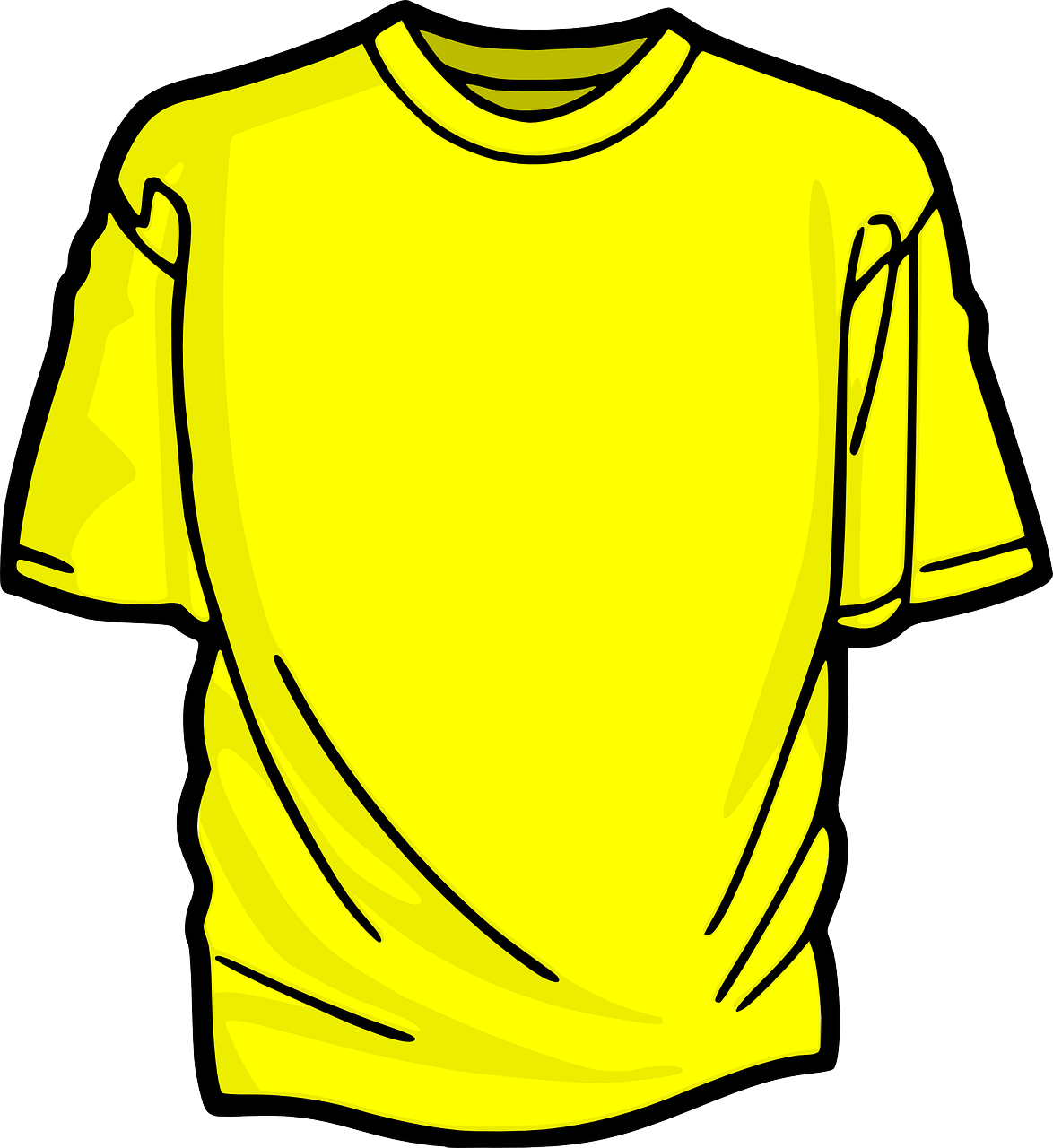 Tagless t-shirts are a great option for those who prioritize comfort in their clothing. And with the added benefit of being customizable, you can easily add a personal touch to your wardrobe. In this article, we'll be discussing the tips and tricks for customizing tagless t-shirts, so you can add your own unique touch to your apparel. Well, tagless t-shirts can be hard to come by in most in-person stores. However, you can find them online on Blankstyle.com and various other online retailers.
Choose Your Fabric and Color
Before you start customizing your tagless t-shirt, you need to choose the right fabric and color that best suit your needs. The type of fabric and color you choose will affect how well your customization adheres to the shirt. For example, polyester is known for its durability, so it's great for designs that require a lot of wear and tear. However, if you're looking for a more breathable and natural fabric, then cotton might be a better choice. In terms of color, make sure to choose a lighter color if you're planning on using a darker ink, or a darker color if you're using lighter ink.
Decide on Your Design
Once you've chosen your fabric and color, it's time to decide on the design you want to add to your tagless t-shirt. The possibilities are endless, so you can really let your creativity run wild. You could add your favorite quote, a graphic or image, or even your own custom artwork. Just keep in mind that the design you choose should be something that you'll want to wear for a while, as removing it will be difficult once it's been added to the shirt.
Consider the Placement of the Design
When deciding on the placement of your design, it's important to think about how it will look when you wear it. If you're adding a design to the front of your shirt, make sure it's centered and not too high or low. If you're adding a design to the back of your shirt, make sure it's not too low or too high, and centered between the shoulders. You could also consider adding a design to the sleeves or pocket, which can add a unique touch to your shirt.
Choose Your Customization Method
There are a few different methods you can use to customize your tagless t-shirts, and each one has its own pros and cons. The most common method is screen printing, which is great for large orders and simple designs. Another option is heat transfer, which is great for smaller orders and more intricate designs. Direct-to-garment printing is another option, which is great for high-quality prints and full-color designs. Choose the method that best suits your needs and budget.
Test Your Design
Before committing to your design, it's important to test it out first. Print your design onto a test piece of fabric, or even onto paper, to get a better idea of how it will look on your t-shirt. This is especially important if you're using a new customization method, or if you're unsure about the color or placement of your design.
Incorporate Tagless Labeling
If you want to add an extra touch of personalization to your tagless t-shirt, consider incorporating tagless labeling. Instead of the traditional tag, you can add your own custom label to the shirt, which can include your logo, brand name, or care instructions. This can add an extra touch of professionalism to your custom shirts and make them feel even more personalized.
In conclusion, customizing tagless t-shirts is a great way to add your own unique touch to your wardrobe. Before starting, choose the right fabric and color, decide on your design, consider the placement, choose your customization method, test your design, and incorporate tagless labeling if desired. With these tips and tricks, you'll be able to create custom tagless t-shirts that you'll be proud to wear.
Discovering the Leadership at Big Frog Custom T-Shirts: CEO Profile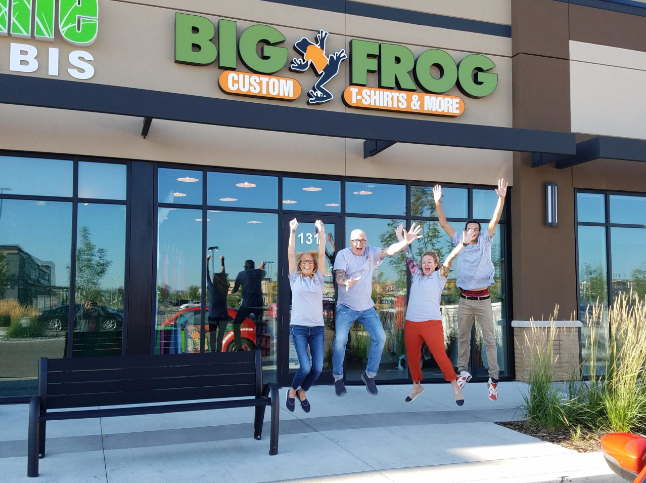 In the world of customized apparel, Big Frog Custom T-Shirts has carved a niche for itself, offering customers the opportunity to design and create their own personalized garments. Behind the scenes, guiding the company towards its goals and success, is a dedicated CEO. In this article, we delve into the leadership of Big Frog Custom T-Shirts and provide you with an insightful CEO profile.
Big Frog Custom T-Shirts: A Quick Introduction
Before we meet the person leading the charge, let's take a moment to understand what makes Big Frog Custom T-Shirts unique. Established with a vision to provide a hassle-free, creative, and high-quality custom apparel experience, the company has become a go-to destination for individuals, groups, and businesses looking to print custom t-shirts and various other apparel items. The brand stands out for its commitment to innovation, excellent customer service, and environmentally-friendly printing techniques.
Meet the CEO: A Visionary Leader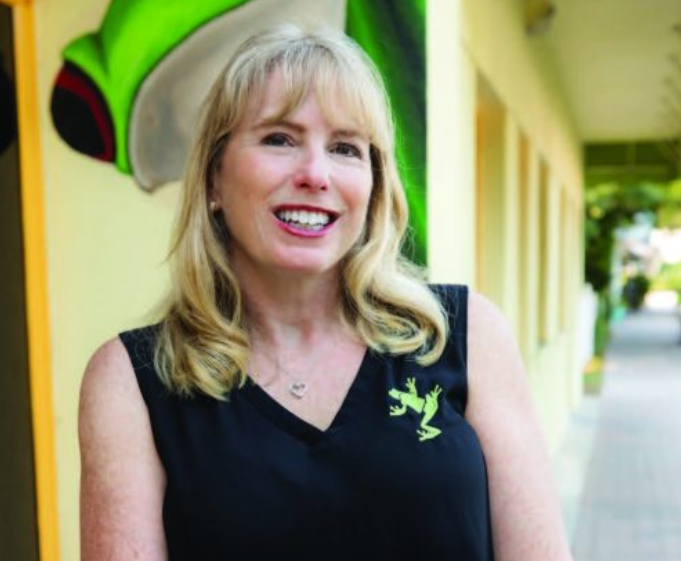 At the helm of Big Frog Custom T-Shirts is a visionary leader who has played a pivotal role in shaping the company's journey. The current CEO, Tina Bacon-DeFrece, brings a wealth of experience and expertise to the table. With a background in [mention relevant background, e.g., retail, e-commerce, or apparel industry], Tina Bacon-DeFrece has been instrumental in driving the brand's expansion and success.
Leadership Philosophy
Tina Bacon-DeFrece leadership philosophy revolves around a few key principles that have become integral to the company's culture and values:
Customer-Centric Approach: Putting the customer first is non-negotiable. Tina Bacon-DeFrece believes that every customer's vision is unique, and it's their duty to bring that vision to life.
Innovation and Technology: Embracing the latest technology and printing techniques is essential to staying ahead in the industry. Under Tina Bacon-DeFrece's guidance, Big Frog Custom T-Shirts has consistently pushed the boundaries of what's possible in custom apparel printing.
Environmental Responsibility: Recognizing the importance of sustainability, Tina Bacon-DeFrecehas led the company in adopting eco-friendly printing methods and sourcing materials responsibly.
Employee Empowerment: A happy and motivated team is the backbone of any successful company. Tina Bacon-DeFrece fosters a work environment where employees are encouraged to be creative and take ownership of their roles.
Company Milestones and Achievements
Under Tina Bacon-DeFrece leadership, Big Frog Custom T-Shirts has achieved remarkable milestones, including:
Highlight significant growth percentages, revenue increases, or expansion into new markets.
Note any awards or recognitions the company has received.
Mention any notable collaborations or partnerships that have been established.
Future Outlook
As Big Frog Custom T-Shirts continues to thrive under Tina Bacon-DeFrece leadership, the future looks promising. The company remains committed to enhancing its customer experience, expanding its product offerings, and staying at the forefront of industry trends.
Conclusion
In "Discovering the Leadership at Big Frog Custom T-Shirts: CEO Profile," we've had the privilege of peeking behind the scenes of a company that has redefined custom apparel. Tina Bacon-DeFrece has played a vital role in this journey, with a leadership style that combines innovation, customer focus, and sustainability. As the brand continues to flourish, it's clear that Big Frog Custom T-Shirts is in capable hands, driven by a leader who is passionate about delivering outstanding custom apparel experiences.
Whether you're a loyal customer, a business partner, or simply someone interested in successful leadership in the apparel industry, Big Frog Custom T-Shirts and its CEO Tina Bacon-DeFrece are undoubtedly worth keeping an eye on
Big Frog's Custom T-Shirts & More: Where Fashion Meets Personalization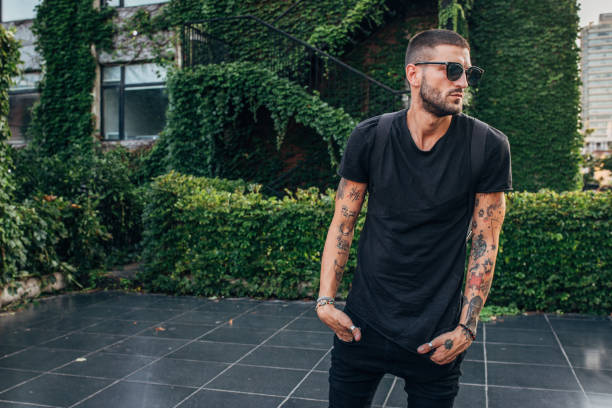 In a world where individuality and self-expression reign supreme, finding unique and personalized fashion has never been more important. Big Frog Custom T-Shirts & More is at the forefront of this trend, offering a delightful fusion of fashion and personalization that allows you to stand out from the crowd. In this article, we'll dive into the exciting world of Big Frog and explore how they're redefining fashion through personalization.
The Power of Personalization
In the era of mass-produced fashion, personalization is a breath of fresh air. Big Frog understands that clothing isn't just a necessity; it's a canvas for self-expression. Their innovative approach allows you to transform ordinary clothing into wearable art. Whether you're looking to create a custom t-shirt, hoodie, or any other apparel, Big Frog provides a platform for you to bring your unique vision to life.
Limitless Design Possibilities
At Big Frog, the only limit is your imagination. Your imagination can soar with their user-friendly design tools. Whether you have a specific design in mind or need inspiration, their team of experts is ready to assist you every step of the way. From choosing the perfect colors to selecting the right font, Big Frog ensures that your personalized fashion piece is a true reflection of your style.
Quality That Speaks Volumes
Fashion meets personalization at Big Frog, but so does quality. They take pride in using top-notch materials and printing techniques to ensure your custom creations not only look great but also stand the test of time. Your personalized fashion statement will be as durable as it is unique.
Perfect for All Occasions
Big Frog's offerings go far beyond custom t-shirts. From family reunions and special events to corporate branding and team spirit wear, they've got you covered. Their extensive range of apparel options and printing techniques allows you to create outfits that are perfect for any occasion.
Green Fashion
In today's eco-conscious world, sustainable fashion is a priority. Big Frog embraces this trend by offering eco-friendly printing options. You can look good and feel good knowing that your personalized fashion choices are environmentally responsible.
Community Connection
Big Frog doesn't just stop at delivering excellent fashion and personalization; they're also deeply committed to their local communities. They partner with schools, businesses, and organizations to support fundraising efforts, charitable causes, and community events.
Conclusion
Big Frog's Custom T-Shirts & More is where fashion truly meets personalization. They've redefined the way we approach clothing, making it an exciting avenue for self-expression and creativity. Whether you're looking to make a bold fashion statement or create personalized items for a special event, Big Frog's dedication to quality, innovation, and community engagement makes it the go-to destination. Embrace the power of personalization and let your fashion choices speak volumes with Big Frog
Target Affiliate Program Search A Profitable Opportunity for Online Marketers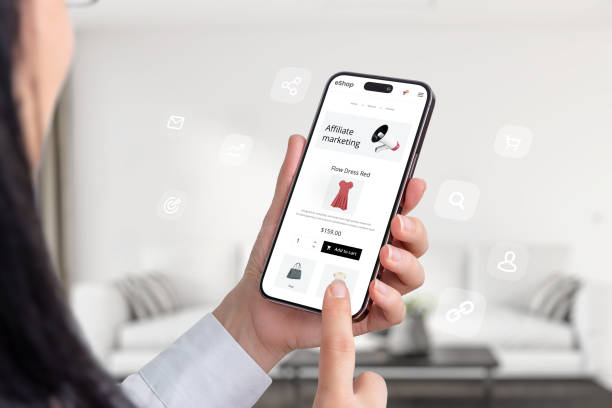 In the digital age, affiliate marketing has emerged as a highly effective way for businesses to expand their reach and for content creators to monetize their efforts. One of the most popular and successful affiliate programs is the Target Affiliate Program. With its wide presence and diverse product offering, Target has established itself as a top destination for consumers worldwide. This article discusses the Target Affiliate Program, its features, benefits, and how it presents a lucrative opportunity for online marketers.
Understanding Affiliate Marketing
Before diving into the details of the Target Affiliate Program, let's briefly understand what affiliate marketing means. At its core, affiliate marketing is a performance-based marketing strategy in which an affiliate (content creator or marketer) promotes a company's products or services and earns every sale generated through their referral link. Earns a commission for a sale or transaction.
The beauty of affiliate marketing is its win-win nature: companies get increased sales and exposure, while affiliates earn passive income without having to manage inventory or customer support.
Introducing Target The Retail Giant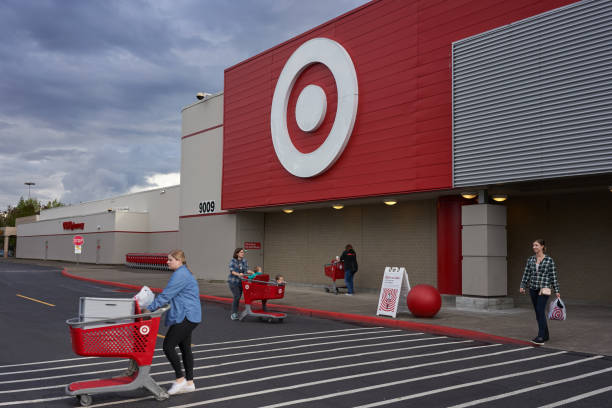 Target, an American retail corporation, needs no introduction. Founded in 1902, Target has become one of the largest and most successful discount retailers globally. Its wide range of products includes electronics, apparel, home goods, beauty products, groceries, and more, attracting a diverse customer base.
Target Affiliate Program How It Works
Target's affiliate program offers content creators, influencers, bloggers, and website owners the opportunity to partner with this retail company. By joining the program, affiliates gain access to a vast inventory of products that they can promote to their audience.
Here's how the Target affiliate program works
Application and Approval: Interested affiliates must apply to the program through Target's affiliate network or platform. The application process usually involves providing information about the affiliate's website, marketing strategies, and target audience. After the application is reviewed and approved, the affiliate receives a unique tracking link.
Promotion: Affiliates can choose from a wide array of target products to promote. They can create unique content, such as reviews, tutorials, gift guides, or product comparisons, and embed their affiliate links within the content.
Earnings: When a customer clicks on an affiliate link and makes a purchase on the target's website, the affiliate earns a commission on the sale. Commissions vary by product category and affiliate performance.
Tracking and reporting: Target's affiliate platform tracks the performance of affiliate links, providing real-time data on clicks, conversions, and earnings. This data helps affiliates analyze the effectiveness of their promotional efforts.
Benefits of the target affiliate program
Trusted Brand: Target's reputation as a reliable and customer-oriented retailer adds credibility to affiliate promotions. Visitors are more likely to trust the target's products, increasing the likelihood of making a purchase through the affiliate's link.
Diverse Product Selection: The wide range of products available at Target ensures that affiliates can find relevant items to match their location and target audience. Whether it's fashion, home decor, tech, or groceries, affiliates can cater to their audience's preferences
Attractive Commissions: The Target Affiliate Program offers competitive commission rates, enabling affiliates to earn a decent income for their promotional efforts. High-priced or high-converting products can lead to substantial earnings
Cookie duration: Target's affiliate program typically provides a cookie duration of a specified number of days. This means that if a customer does not make an immediate purchase after clicking the affiliate link but returns within the specified period to make a purchase, the affiliate will still receive a commission.
Marketing Support: Target often provides affiliates with marketing materials, such as banners, widgets, and product links, to assist in their promotional efforts. These resources can save time and effort while ensuring a consistent and professional brand presentation
Tips for Success in Target Affiliate Program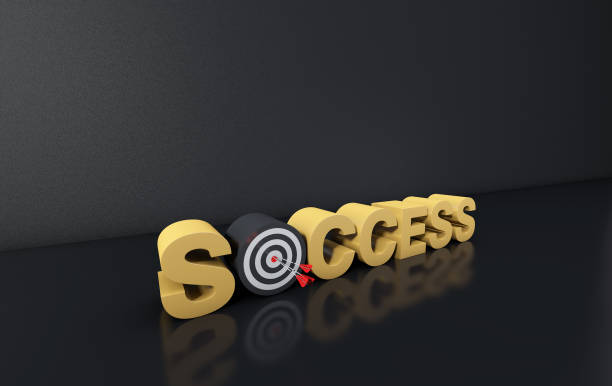 Know your audience: Understanding your audience's preferences and needs is crucial. Tailor your content and promotions to their interests, increasing the chances of conversion
Create great content: Engaging and informative content can pique your audience's curiosity and encourage them to explore the products you promote. Be authentic and transparent in your reviews and recommendations.
Leverage Social Media: Use social media platforms to reach a wider audience and drive traffic to your affiliate links. Engaging posts, stories, and videos can significantly impact your success
Conclusion
Stay updated: Stay up to date with Target's latest promotions, deals, and product launches. Timely and relevant promotions can lead to higher conversions
The Target Affiliate Program offers a lucrative opportunity for content creators and marketers to monetize their online efforts. By partnering with a trusted retail company like Target, affiliates get a wide array of products, attractive commissions, and the opportunity to earn passive income. Success in the program lies in understanding your audience, creating great content, and staying up-to-date with the latest promotions. Embrace the potential of a targeted affiliate program, and you can put yourself on the path to financial freedom while offering valuable products to your audience