How To Avoid Losing Your Business To the Pandemic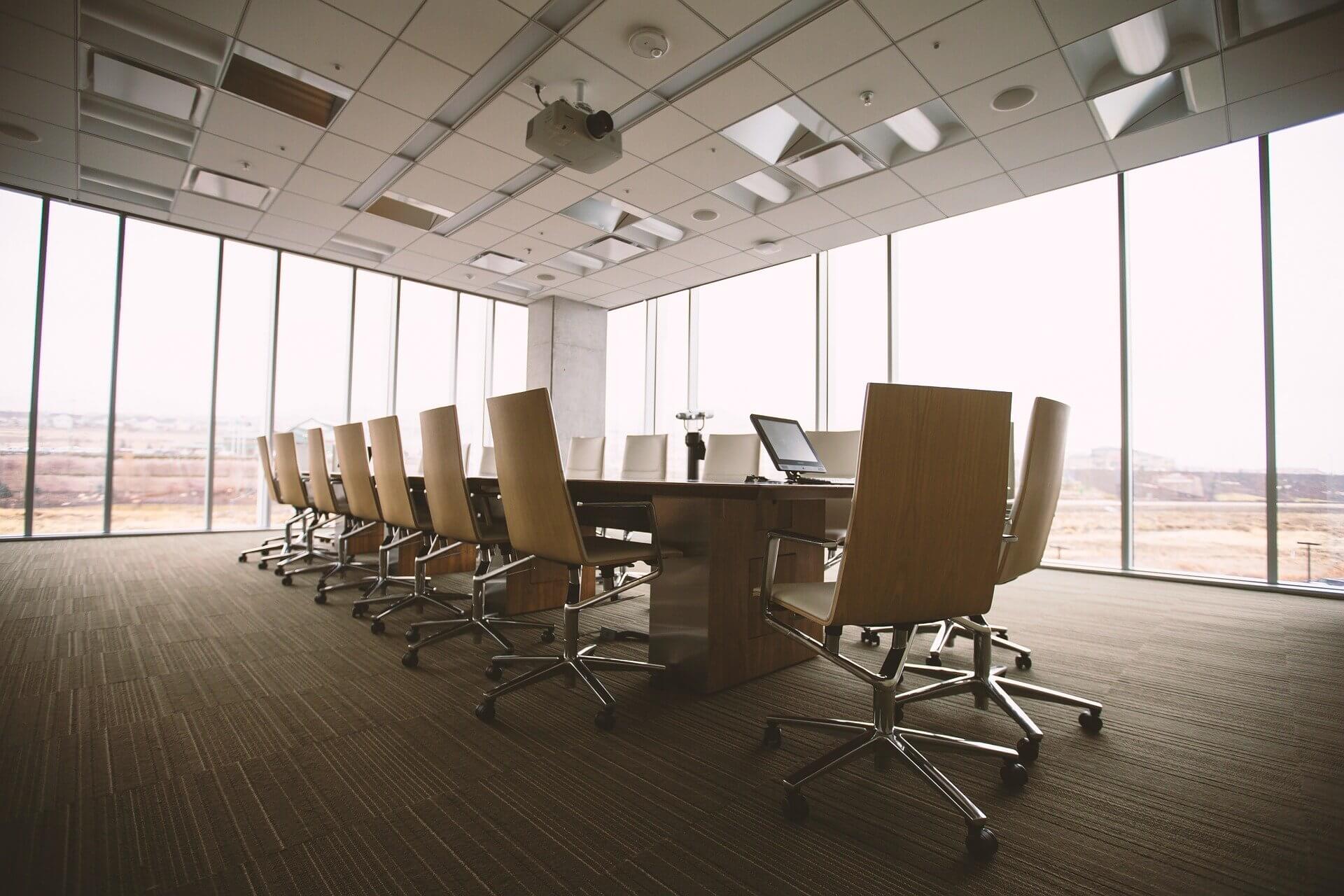 At times like these, I didn't know whether to keep my head up and try to power through it as if everything would be fine, or lock myself in my home office and bang my head on the desk while, of course, letting out long sighs of stress and anxiety. I needed a way to calm down. Most of all, I needed a way to fix the mess that COVID put me in.
COVID has killed the revenue of a lot of businesses. Depending on what industry your business is in, you may have had to lay off employees, adjust to thousands of dollars in revenue loss, and possibly even adapt by having employees work from home.
If it's the case that your business is taking a hit from COVID, this article is for you. Businesses fail for two reasons: they grow too fast or they grow too slow. The first thing we need to do to avoid losing your business to COVID is to make sure your business can continue growing so your revenue can cover your expenses.
To do that, analyze your business to find ways you can generate more revenue so your business can continue growing. There are only three ways to grow a business:
⦁ Get more customers/clients
⦁ Increase your average order value (AOV)
⦁ Increase your customers' lifetime value (LTV)
The first, getting more customers, is pretty self-explanatory. However, it's not the most efficient way of growing your business because most people focus so much on this that they miss out on the other opportunities the other two ways have to offer.
Increasing your AOV as a business simply means increasing your rates. Your business makes money based on its ability to provide value to the marketplace that solves a problem. When consumers see and want that value (for example, toilet paper has become a big form of value that people are buying these days), they exchange money for that value and your business grows. If your business is providing value that, due to the pandemic, people really want or need, you can justify raising your rates a bit if it will keep your business afloat.
Increasing your LTV is the process of increasing the average revenue that a customer will generate throughout their lifespan as a customer. As a business builder, you can do this by adding more products that your existing customers will want to buy. You can also do this by getting your existing customers to refer other people to your business.
Now, as you strategize and work toward figuring out ways to leverage these three ways to grow your business, you should also be analyzing your business for ways that you can adapt to how the world has changed. Are you beginning to follow the telecommuting trend where employees work from home? Does the type of business your run make it a good idea to look into COVID-19 liability protection? Start looking for ways to make your business run more smoothly in our new normal.
Last, you want to remember that when it comes to your business you're only as strong as your team. Use your circle of influence to adapt and push forward. What is your circle of influence? It's your Support, Peers, and Mentors.
Your Support is the people you hold day-to-day interactions with. Do these people leave you feeling like you can overcome the hiccups that your business is facing, or are they telling you to give up? The people you engage with every day, including friends and family, need to be people who believe that you will make it to the light at the end of the tunnel.
Your Peers are the people you work with. Are these people that you can brainstorm and exchange ideas with, or are these a bunch of "yes men" that wait for you to come up with a good idea and just say, "Yeah, let's go with that." You need Peers who help you strategize a way forward.
Your Mentors are people who can provide you with wisdom and guidance because you're not going to have all of the answers all of the time. They may have creative, innovative ideas you hadn't thought of on how to increase your LTV or get more customers. You need Mentors and they're good for you as well as your business, especially in times like these.
Since you're only as strong as your team, to get the most out of your team, you need to make sure you're able to communicate and collaborate with them from a position of health and wellness, not a position of tiredness, stress, and anxiety. You should be monitoring your stress levels, exercising regularly to manage your stress (and boost immunity), and you should be leveraging technology to stay as healthy as possible. A good fitness tracking app can go a long way.
For the best results from your team, help them help you. Work to create a happy and productive work culture by being a mentor to others to help build their circle of influence. You can adopt wellness initiatives such as having a ten minute guided meditation session at the start of your hour-long meetings with them. You can find creative ways to reward your employees for doing good work and brainstorm ways to make them feel more included in the team as well as the goals of the business.
Most of all, you want to communicate with your employees. For example, some of your employees may be working from home with kids. If that's the case, you can set up a call with them where you let them know that you're supportive of them and understanding that because we're all adjusting and adapting to this new normal, there will be times where their children may need them.
What I recommend is having a session where you help your team set a schedule for their family that they can stick to. Using the time-blocking system, you can have them block out sections of time throughout each day where they may need to make lunch for their kids, go run errands, or whatever other tasks they need to take care of. You can even have a free miscellaneous block of time that they can use in case something comes up. That way, they can be more productive and take control of their days instead of feeling like they're being jerked around by pressing matters that seem to just "come up". This stability in scheduling will help you, as a business owner, reduce the stress and duties of your employees since they're likely to share that schedule with their significant other. That means a stronger team, better leadership, and a work culture that promotes healthy productivity.
Decide today that the only things standing between you and anything you want to accomplish are time and a skillset. Decide today that you'll do whatever is necessary to develop the skill sets you need to keep your business alive until you reach the light at the end of this tunnel. Those skill sets may be communicating with your team or maybe developing a new pricing strategy. Whatever it is, decide that you'll do whatever it takes.
I plan out my goals for my career and business each year. When the pandemic came this year, it wiped out all of my plans. By following this strategy of masterminding with others, getting my stress under control, and adapting to the new normal, I've been able to grow and create new, profitable opportunities in this pandemic while my competition continues to stress themselves out.
Be the leader. Be the driving force. Be the person that your employees and competition look at and say, "I don't know how he does it."
About the Author
Ali Scarlett is a certified networking expert and #1 nationally bestselling author of The Clever Connector. Sign up for his free relationship-building tips via his website, www.aliscarlett-author.com.
How Long Does a Settlement Take in a Personal Injury Claim?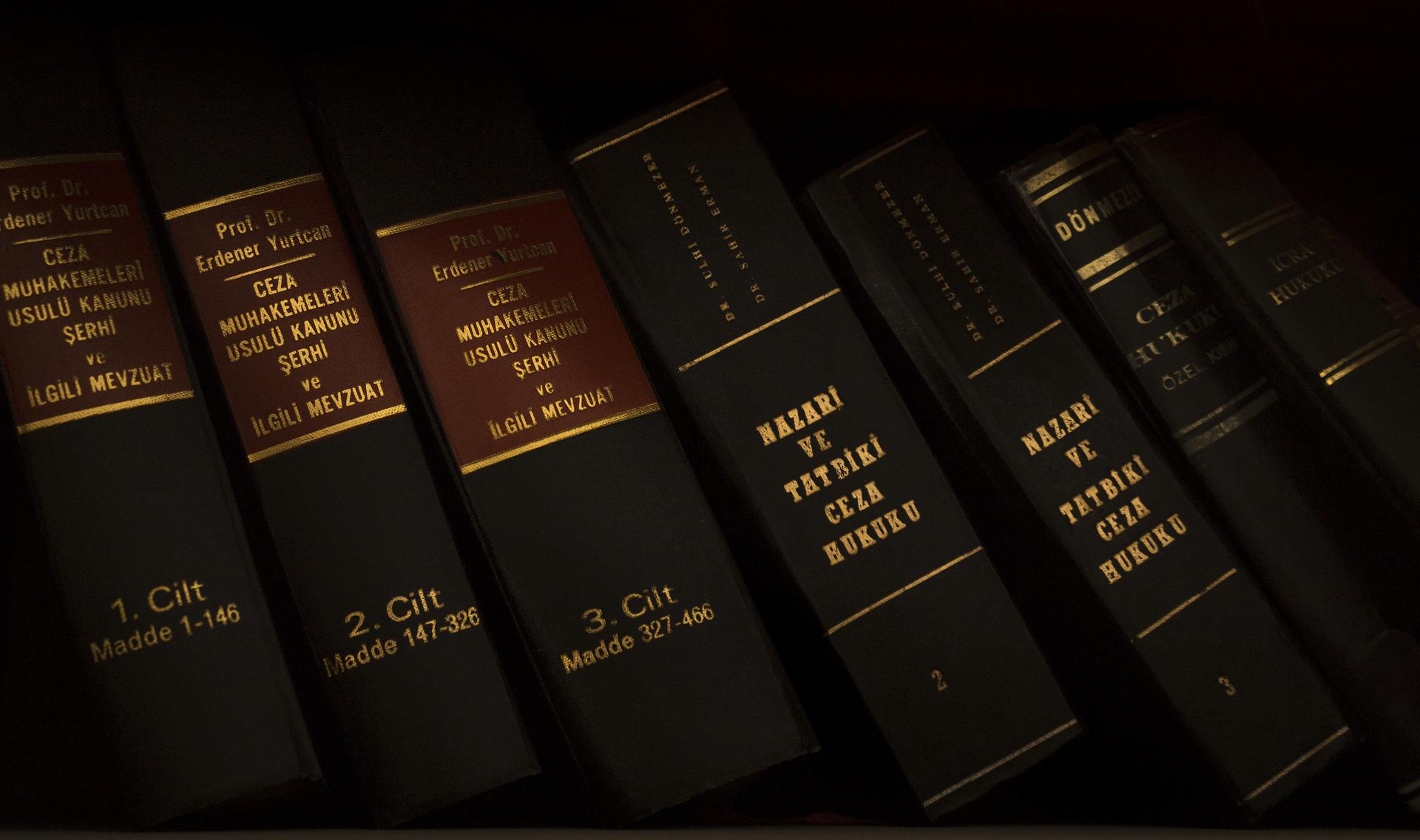 The insurance company will write a check after it receives all of the required forms and information. It will make the check payable to the injured party and send it directly to the plaintiff's law firm. The process can sometimes be a lengthy one, but some settlements are reached more quickly. The insurance company will often make an offer lower than what is originally requested, so the victim should keep in mind that a delay in receiving the settlement may be due to clerical errors. To ensure you receive a fair settlement, contact one of the professional attorneys at dozierlaw.com/attorneys/personal-injury-attorneys-macon.
The insurance company may refuse to settle your case if they cannot prove liability. The plaintiff's attorney will need to hire experts in liability in order to show that the defendant was at fault. Otherwise, the insurance company may not want to make a fair settlement offer. If your case is too complex to settle on its own, a mediator may be necessary. If you accept a low settlement offer, you will not be able to ask for more money in the future. Don't let yourself be rushed into accepting a settlement offer.
When should a settlement be reached? The value of a personal injury claim usually depends on two factors: liability and damages. Liability determines who is responsible and damages determine how badly the plaintiff was injured. The injury must be deemed as due to someone else's negligence. In cases where the defendant has multiple defendants, the settlement process will take longer. A personal injury case can take as long as 12 months to resolve if it goes to trial. However, if the plaintiff is patient, he or she can speed up the process significantly.
A personal injury case is unique and cannot be generalized. Nevertheless, the settlement process may take as little as two weeks, and some cases may be resolved in as little as a few days. A good injury attorney will identify all the parties to a claim and name them. The jury will then reach a verdict, and determine how much compensation the victim will receive. While the verdict process is lengthy, it does not mean it will take forever.
A settlement can take as little as a few months for mild injuries. A serious injury, on the other hand, may take several years. The amount of time a personal injury claim takes will depend on the severity of the injuries and whether or not there are complications. The medical treatment of an injured victim is typically long and may require surgery at a later date. A good attorney will be able to monitor the recovery process, consult with experts, and calculate losses.
The speed of a settlement in a personal injury claim will depend on the insurance company's attitude. Insurance companies often try to minimize their coverage to rightful claimants by settling before or after court. A high-value settlement often takes a longer time than a smaller one. When the insurer delays a settlement offer, they know that the injured victim is in a hurry to receive compensation.
10 Benefits of What-if Data Visualization Tools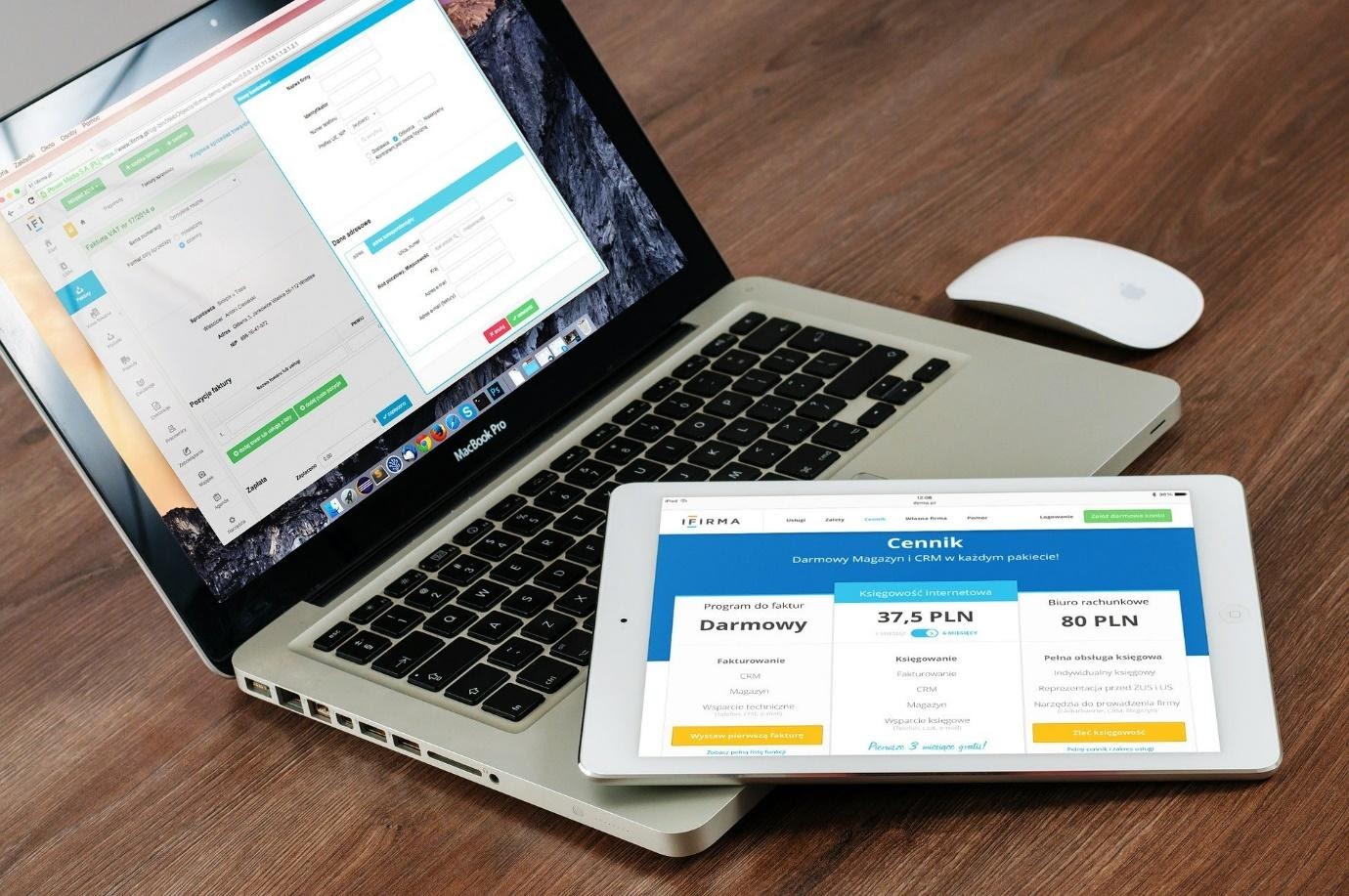 What-if data visualization tools allow users to analyze the impact of various changes on key performance indicators such as revenue, profit, or volume. These changes could include price, quantity, promotion, etc. The process involves changing one input variable while keeping all other variables constant to observe how the change affects the output of all variables.
What-if data analysis is a useful way to make informed decisions for your business. This article will explore 10 benefits of what-if data visualization:
Benefits of What-if Data Visualization Tools
1. Data Synchronization
What-if data visualization lets you use the same data for multiple what-if analyses. Because it's integrated with existing systems, you don't have to enter data multiple times. You can also import data from other systems and visualize it all in one place, which helps you quickly identify trends and solutions.
It's also useful when you need to share data with others. You can visualize the same data and let others interact with it to discover further insights. Data synchronization helps you create a data-driven decision-making culture where everyone works from the same data.
2. Real-time Data Analysis
What-if data visualization lets you perform real-time analyses as events occur. In other words, you can customize your setup to automatically trigger visualizations when something specific happens. For example, you can trigger an analysis when a sale is made, when a new customer signs up for your services, or when a specific metric crosses a certain threshold.
Real-time analysis helps you deal with huge volumes of data that would be difficult to analyze manually. You can set up the specifications and then shift your focus to more important things. As new data comes in, you'll be alerted of any problems that arise and able to quickly address them.
3. Systemic Error Detection
What-if data visualization tools can perform automated data cleansing. This is useful when the data is coming from multiple sources that aren't consistent with each other. What-if visualizations can detect systemic errors that may not be visible otherwise.
You can also use what-if data visualization to verify the source data. This can save you time and improve the quality of your analysis.
4. Improved Communication
The tools also let you create interactive visualizations that anyone can view and understand. They allow viewers to manipulate the data and create new visualizations, enabling you to engage your team and help them make more informed decisions.
If your business has multiple office locations or your team works remotely, having a single data platform can help streamline your goals and operations. Data visualization tools let you share key insights with everyone, keeping all employees on the same page.
5. Enhanced Auditing Capability
A key benefit of what-if data visualization is the ability to perform real-time auditing. What-if visualizations allow you to verify that source data is correct and consistent.
This is particularly useful if you're tracking critical KPIs. What-if visualizations can also help you identify and correct irregularities in the data. This enables you to avoid major issues and keep your team engaged and motivated.
6. Risk Estimates
What-if data visualization allows you to estimate risks and analyze uncertainties. When you're trying to make business decisions that may impact your customers and other stakeholders, you can safely run the estimates first. You can create scenarios that account for potential problems and find ways to minimize their impact.
What-if data visualizations let you see how different variables could impact your key performance indicators. You can also see how changing one of those factors affects the others. This helps you understand the level of uncertainty in your business. It also allows you to better identify the risks you're facing and find ways to navigate them.
7. Rapid Exploration of Opportunities
Another benefit of what-if data visualizations is the ability to discover and explore growth opportunities quickly. By exploring the various what-if scenarios, you can quickly understand which factors have the biggest impact on your KPIs, as well as the impact of multiple changes on the total cost of goods sold (TCG).
What-if data visualizations can also help you quickly understand which of your business processes are the most profitable and what you can do to make them more efficient. This can help you identify areas of improvement so that you can better prioritize your time.
What-if analysis is also an excellent way to explore and visualize the relationship between various data points in a single view. This makes it much easier to identify hidden insights and make connections between data points, enabling you to make more informed business decisions.
8. Better Understanding of Research Findings
The process also helps you understand the research findings you're working with. It allows you to see how changing one variable can impact another. This is particularly helpful when trying to solve a problem with your business or product.
You can set up different scenarios to see how various factors impact your KPIs. That allows you to test different solutions and see what impacts they have. This helps you avoid creating a solution that solves one problem but unintentionally creates others. You can also identify better solutions because you have a clear understanding of the problems at hand.
9. Enhanced Collaboration
Another benefit of what-if data visualizations is increased collaboration among team members. What-if data visualizations allow multiple users to explore and experiment with different scenarios in a single view. This means multiple users can see and edit these scenarios simultaneously, resulting in effective collaboration and communication among team members.
What-if data visualizations make it easy for team members to explore different scenarios, visualize the results, identify areas for improvement and make suggestions for the next steps. For example, marketing analysts can easily explore various techniques and visualize the impact of key variables such as advertising spending, traffic sources, and the number of sales reps. This allows them to identify areas of improvement and prioritize their efforts to maximize the return on investment (ROI).
10. Increased Customer Awareness
A significant benefit of what-if data visualizations is increased customer awareness and education. This allows you to quickly identify and address potential issues by adjusting prices, promoting certain products or services, and increasing investment in marketing and sales.
What-if data visualizations allow you to make more informed decisions that will positively impact your business by increasing customer awareness and education. For example, what-if data visualizations can help you identify price points that maximize profit. This allows you to increase customer awareness and education by adjusting the price points.
Time To Invest in Data Visualization Tools
By now, we hope you've realized just how powerful data visualization tools can be for your business. If you've been struggling to understand your data, or you're just looking to gather more insights in a feasible way, what-if data visualizations could be exactly what you need.
Branding vs Advertising: Knowing Differences to Better Align Your Strategy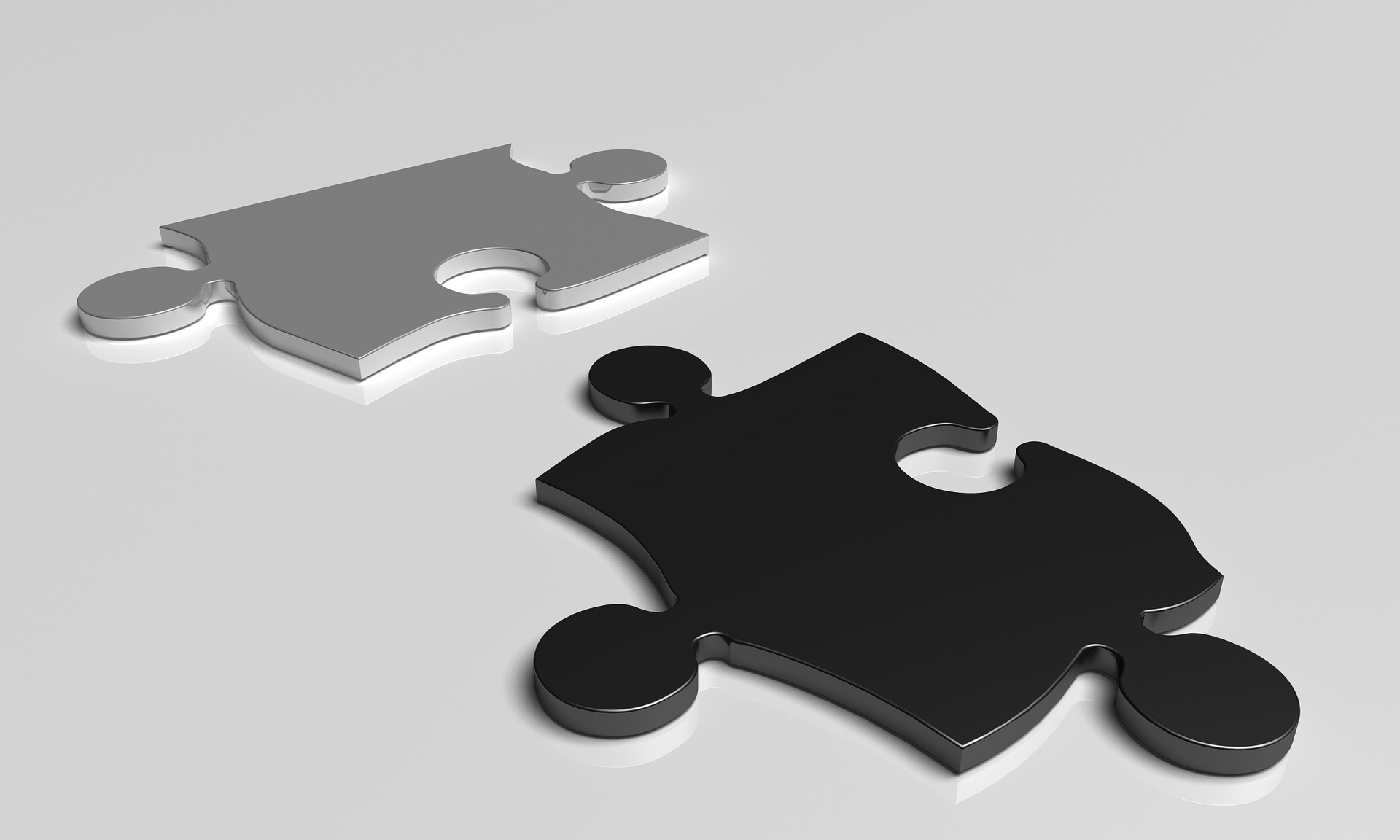 Branding and advertising are the major tools used to promote businesses. They help brands to reach and acquire new customers and are also good drivers of sales and profits. For instance, presenting a brand on all platforms can increase revenue by up to 23%.
The two elements are closely connected on purpose, and they feed off each other, hence, it's easy to get them confused. Also, each has the ability to make the other more or less effective. Although their major goal is to increase revenue, they do it differently. Failure to know the difference between branding and advertising can create a marketing gap, but knowing the difference between the two can strengthen your marketing strategy.
In this article, we will be discussing the differences between branding and advertising to help you better align your overall business strategy.
What is Branding
First, let's understand…
What is a brand?
A brand refers to a compelling identity that helps businesses create a long-lasting emotional connection with their customers. It is a promise of value that gives a unique customer experience. Customers remain loyal to brands that share their values.
Businesses should know that a brand is not owned by a company, but by the customers. So, if your customers don't buy into your brand's story, the brand doesn't really exist.
To build a brand, a business must develop a holistic awareness of its operations, strategy, and communications. Everything that a business does, including customer service, website design, responding to customer calls, handling customer complaints, and much more, is part of establishing its brand.
Thus, branding deals with the identity of a business and everything it does to make customers loyal to its products or services.
The identity of a brand determines what customers think about it, and it is marked by factors like its logo, colors, and tagline. For example, color improves the recognition of a brand by up to 80%. Branding helps businesses to build relationships with customers and relay a consistent theme to them. This way, customers can know what to expect from a business during the course of interactions.
Branding also has the aspect of understanding yourself. Some of the fundamental branding questions for businesses include:
Who are we?
What kind of people do we serve?
How are we different?
What problems do we solve for our customers?
A brand also includes the tone it uses in advertising, newsletters, social media posts, treatment of employees, the company's community outreach, and all other impressions that the business makes to the public. So, it's important for a business to establish stuff like the mission of the company, the selling features of their products or services, and the customer base to be targeted.
Let's say you run a company that makes beach accessories. Your customers will expect it to have a certain look and feel. Your company may host beach parties, sponsor outdoor water sports events, and let workers wear beach clothes while in the company. The employees may use casual language and explain to people the importance of being in nature. It's also important for your company to differentiate itself from other companies that make beach accessories. You can talk about the unique services that your company offers to make itself unique. All these activities are part of branding.
Everything that your business does should be reflected in your branding. Which qualities do you want your company to be associated with? Do you charge higher prices because of niche offerings, or are they lower because your product is mass market? If you establish strong, consistent, and authentic branding, you will retain your customers.
What is Advertising?
The relationship between your company and your customer starts and ends with your brand. For your business to remain profitable, it has to make sales. An ideal customer will come back to buy your product or service not just because they want the product or service, but because they want to support your brand. That's why it is of great essence for you to know who your ideal customer is.
Advertising is the process of spreading awareness about your business. It is part of building your brand and it should reflect the values of your brand. Advertising is also about communicating products and services to a wider audience. It can be done through social media promotions, online advertising campaigns, or local media. Advertising does not target any single individual, but the entire audience. It is a way of convincing a large audience to take a particular action such as making an online purchase, or visiting your store because sales are of great importance to any business.
An advertisement is a way of requesting a meeting between your company and your ideal customer. There is a big difference between a customer who knows your brand and a customer who doesn't. It is like the difference between asking a friend to go for coffee with you and asking a stranger.
So, advertising is a way of getting your company name known to the wider public. After all, no customer will visit your restaurant if they haven't heard of you. If you are celebrating a milestone or you have a special offer, it is a good time to let the world know about your business. But it is branding that will keep these customers coming back. It tells customers what they can expect from your business. And if you deliver that, you will retain customers for years.
Traditionally, advertising was difficult due to the lack of proper tools to run advertisements. However, the invention of digital advertising tools has made it easy for businesses to reach a larger number of new and returning customers. A tool like Latana helps businesses to measure and spread brand awareness for audience and revenue growth. Such tools are also good for segmenting audiences based on their unique characteristics. This helps businesses run customized advertisements to increase the chances of making conversions.
The Role of Trust in Branding and Advertising
Trust is an important factor in branding and advertising.
Let us use a scenario to explain the role of trust in branding and advertising. Let's say you are the brand, your products are cookies, and your friend is the customer.
Scenario A: You make a call to your friend and request them to come and buy cookies. Your friend is most likely to think that you are only interested in selling, but you (the brand) don't care about them, their feelings, or experience. There is a big truth in this because you are putting your product and profit before your relationship with them.
So, what is missing in this case?
A brand relationship.
Scenario B: You make a call to your friend and request them to come over for cookies because you want to have a conversation with them and have ample time together. This way, you are cultivating a good relationship between yourself and your friend. It is a clear indication that you are putting the relationship between you and your friend first, hence, they will experience you as a trusted and genuine person (the brand).
So, you should always consider the different ways that you can use your brand beyond colors or logo design to provide your customers with the experience that they are looking for. After knowing who your ideal customers are and what they are looking for, you can come up with new ways to customize your brand to gain trust from your customers and provide them with what they want. Your brand will then get loyal customers who will keep coming back for more.
Conclusion
Branding is what a company believes in and how consumers feel about it and its products. It helps businesses promote loyalty and long-term commitment. Customers recognize brands using their visual elements like logo, company name, fonts, tagline, and color scheme. Such elements identify a brand and create an association in the minds of consumers between their desires and the company's ideals.
Advertising involves spreading the awareness of a brand to acquire new customers and drive sales. It is normally done through paid campaigns that are customized to reach a target audience through different media including newspapers, social media platforms, television, radio, etc.
Branding and advertising work together. Branding drives the direction and style of advertising campaigns while advertising enhances brand awareness.