How To Avoid Losing Your Business To the Pandemic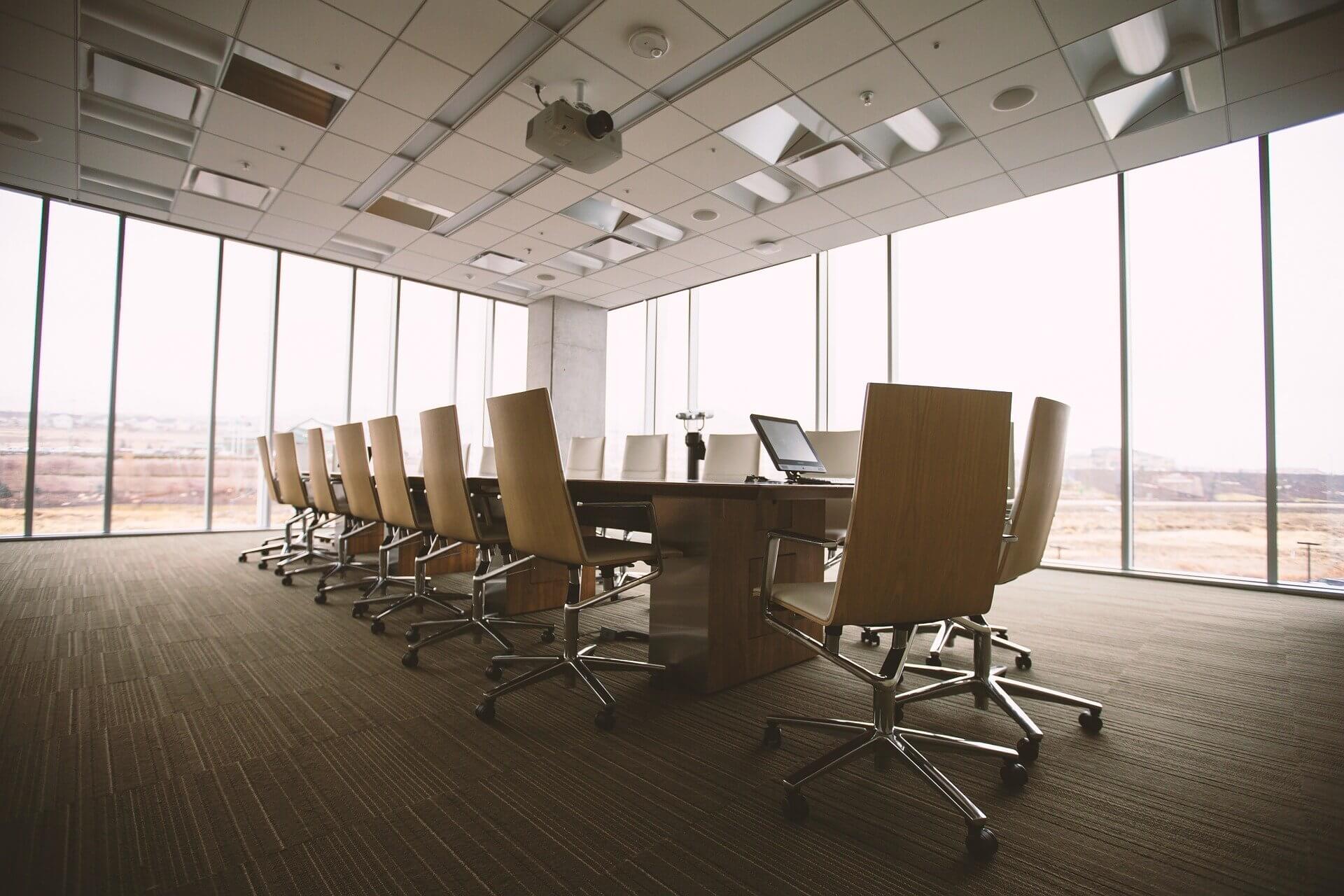 At times like these, I didn't know whether to keep my head up and try to power through it as if everything would be fine, or lock myself in my home office and bang my head on the desk while, of course, letting out long sighs of stress and anxiety. I needed a way to calm down. Most of all, I needed a way to fix the mess that COVID put me in.
COVID has killed the revenue of a lot of businesses. Depending on what industry your business is in, you may have had to lay off employees, adjust to thousands of dollars in revenue loss, and possibly even adapt by having employees work from home.
If it's the case that your business is taking a hit from COVID, this article is for you. Businesses fail for two reasons: they grow too fast or they grow too slow. The first thing we need to do to avoid losing your business to COVID is to make sure your business can continue growing so your revenue can cover your expenses.
To do that, analyze your business to find ways you can generate more revenue so your business can continue growing. There are only three ways to grow a business:
⦁ Get more customers/clients
⦁ Increase your average order value (AOV)
⦁ Increase your customers' lifetime value (LTV)
The first, getting more customers, is pretty self-explanatory. However, it's not the most efficient way of growing your business because most people focus so much on this that they miss out on the other opportunities the other two ways have to offer.
Increasing your AOV as a business simply means increasing your rates. Your business makes money based on its ability to provide value to the marketplace that solves a problem. When consumers see and want that value (for example, toilet paper has become a big form of value that people are buying these days), they exchange money for that value and your business grows. If your business is providing value that, due to the pandemic, people really want or need, you can justify raising your rates a bit if it will keep your business afloat.
Increasing your LTV is the process of increasing the average revenue that a customer will generate throughout their lifespan as a customer. As a business builder, you can do this by adding more products that your existing customers will want to buy. You can also do this by getting your existing customers to refer other people to your business.
Now, as you strategize and work toward figuring out ways to leverage these three ways to grow your business, you should also be analyzing your business for ways that you can adapt to how the world has changed. Are you beginning to follow the telecommuting trend where employees work from home? Does the type of business your run make it a good idea to look into COVID-19 liability protection? Start looking for ways to make your business run more smoothly in our new normal.
Last, you want to remember that when it comes to your business you're only as strong as your team. Use your circle of influence to adapt and push forward. What is your circle of influence? It's your Support, Peers, and Mentors.
Your Support is the people you hold day-to-day interactions with. Do these people leave you feeling like you can overcome the hiccups that your business is facing, or are they telling you to give up? The people you engage with every day, including friends and family, need to be people who believe that you will make it to the light at the end of the tunnel.
Your Peers are the people you work with. Are these people that you can brainstorm and exchange ideas with, or are these a bunch of "yes men" that wait for you to come up with a good idea and just say, "Yeah, let's go with that." You need Peers who help you strategize a way forward.
Your Mentors are people who can provide you with wisdom and guidance because you're not going to have all of the answers all of the time. They may have creative, innovative ideas you hadn't thought of on how to increase your LTV or get more customers. You need Mentors and they're good for you as well as your business, especially in times like these.
Since you're only as strong as your team, to get the most out of your team, you need to make sure you're able to communicate and collaborate with them from a position of health and wellness, not a position of tiredness, stress, and anxiety. You should be monitoring your stress levels, exercising regularly to manage your stress (and boost immunity), and you should be leveraging technology to stay as healthy as possible. A good fitness tracking app can go a long way.
For the best results from your team, help them help you. Work to create a happy and productive work culture by being a mentor to others to help build their circle of influence. You can adopt wellness initiatives such as having a ten minute guided meditation session at the start of your hour-long meetings with them. You can find creative ways to reward your employees for doing good work and brainstorm ways to make them feel more included in the team as well as the goals of the business.
Most of all, you want to communicate with your employees. For example, some of your employees may be working from home with kids. If that's the case, you can set up a call with them where you let them know that you're supportive of them and understanding that because we're all adjusting and adapting to this new normal, there will be times where their children may need them.
What I recommend is having a session where you help your team set a schedule for their family that they can stick to. Using the time-blocking system, you can have them block out sections of time throughout each day where they may need to make lunch for their kids, go run errands, or whatever other tasks they need to take care of. You can even have a free miscellaneous block of time that they can use in case something comes up. That way, they can be more productive and take control of their days instead of feeling like they're being jerked around by pressing matters that seem to just "come up". This stability in scheduling will help you, as a business owner, reduce the stress and duties of your employees since they're likely to share that schedule with their significant other. That means a stronger team, better leadership, and a work culture that promotes healthy productivity.
Decide today that the only things standing between you and anything you want to accomplish are time and a skillset. Decide today that you'll do whatever is necessary to develop the skill sets you need to keep your business alive until you reach the light at the end of this tunnel. Those skill sets may be communicating with your team or maybe developing a new pricing strategy. Whatever it is, decide that you'll do whatever it takes.
I plan out my goals for my career and business each year. When the pandemic came this year, it wiped out all of my plans. By following this strategy of masterminding with others, getting my stress under control, and adapting to the new normal, I've been able to grow and create new, profitable opportunities in this pandemic while my competition continues to stress themselves out.
Be the leader. Be the driving force. Be the person that your employees and competition look at and say, "I don't know how he does it."
About the Author
Ali Scarlett is a certified networking expert and #1 nationally bestselling author of The Clever Connector. Sign up for his free relationship-building tips via his website, www.aliscarlett-author.com.
2022 is the year of AMAZONE innovations throughout the world.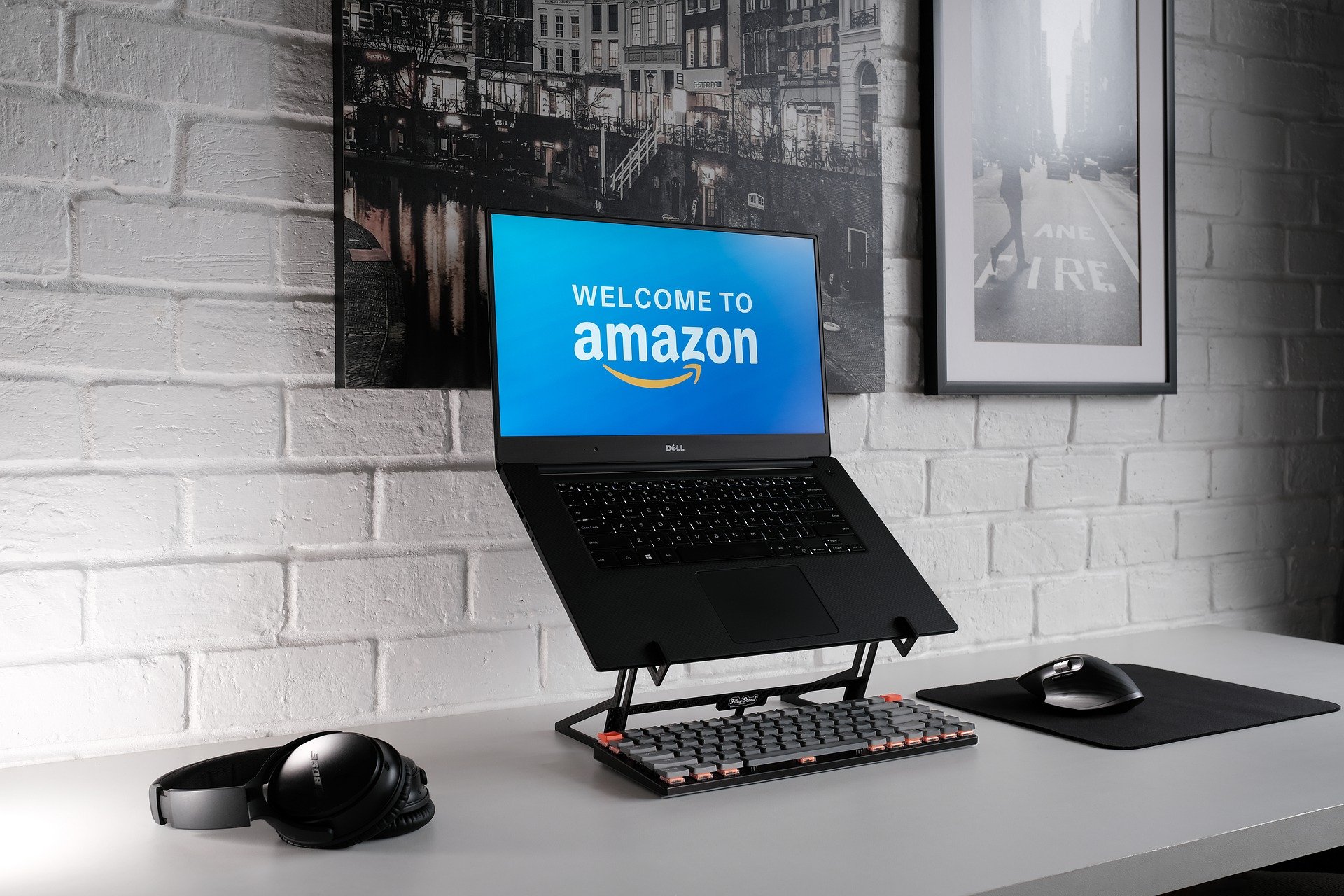 THE AMAZONE GROUP is a global pioneer in fertilizer spreading, spraying, cultivating, and sowing. This family-owned company, founded in Germany in 1883, employs more than 1800 employees across six industrial facilities across the country. Since 1998, CLAAS Harvest Centres have proudly represented AMAZON in New Zealand and Australia.
Amazone Largest Online Retailer
Amazon (Amazon.com) is the world's largest online retailer and a leading provider of cloud computing services.Originally a bookseller, Amazone has grown to sell a wide range of consumer goods and Kindle e-book reader, Kindle Fire tablet, and Fire TV streaming media adaptor. Amazon was founded in Seattle in 1994.
Amazon Web Services (AWS) is a sophisticated cloud computing platform that is constantly expanding. When Amazon Web Services (AWS) launched in 2006, it was meant to serve web pages and client-side applications online. Amazon's Elastic Compute Cloud (EC2) and Simple Storage Service (S3) serve as the foundation for the company's extensive and ever-expanding collection of Web-based applications and services.
Debut Of The Company
Cadabra was the name under which Jeff Bezos founded the company in 1994, but the name was changed to Amazon for the debut of the company's website in 1995. Bezos is believed to have looked through a dictionary for a term that began with the letter "A" to assess the significance of alphabetic placement.
He chose the name Amazone because he wanted the corporation to be as big as the Amazon River, which was one of the world's largest rivers at the time.Amazon is based in Seattle, Washington. The company claims to have websites, software development centers, customer care centers, and fulfillment centers all around the world.
Cloud Computing
Even though it is unclear where the term "cloud computing" came from, it appears to have derived from the habit of drawing stylized clouds to represent networks in diagrams of computer and communications systems. Even though the concept of offering remote access to computing operations through networks extends back to the 1960s and 1970s mainframe time-sharing systems, the term "virtualization" first became widely used in 2008.
Central Computing Facility
Douglas F. Parkhill, a Canadian electrical engineer who published The Challenge of the Computer Utility in 1966, predicted that the computer industry would evolve into something akin to a public utility where communication links link remote users to a central computing facility.
Since the beginning of the twentieth century, efforts to develop large-scale computer services have been hampered by limitations in the capacity of telecommunications networks such as the telephone system. Companies and other organizations found it more cost-effective and convenient to store data and run applications on private computing systems housed within their premises than on public computing platforms.
Summary
The 1990s saw the beginning of the end of network capacity limits as telecommunications firms invested in high-capacity fiber-optic networks in response to the fast increasing use of the Internet as a shared network for transferring information.
In the late 1990s, a group of application service providers (ASPs) was established to supply computer programs to businesses via the Internet. However, while most of the early application service providers (ASPs) failed, their idea of offering software remotely gained popularity a decade later, when it was dubbed cloud computing.
What is Amaozn And How It Works?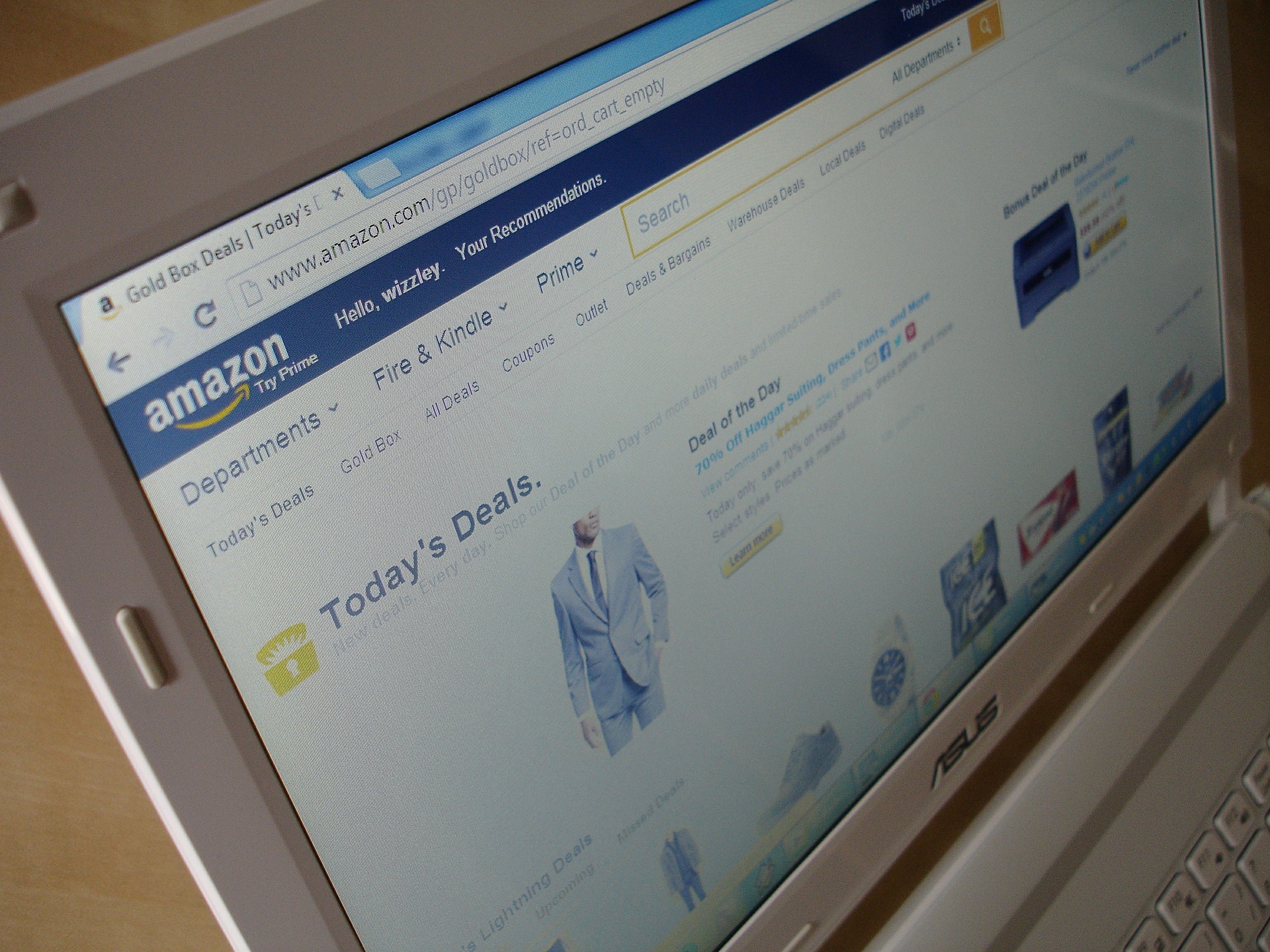 Amaozn is an international technology firm based in Seattle, Washington, specializing in e-commerce, cloud computing, digital streaming, and artificial intelligence. The company was founded in 1999 in Seattle.. With Google, Apple, and Facebook, it is considered one of the Big Four technology corporations in the world.
Collapse Of Established Industries
The Amazon corporation is renowned for technological innovation and the collapse of long-established industries through mass production.According to sales and market capitalization, it is the world's largest e-commerce marketplace, artificial intelligence assistant provider, and cloud computing platform.
Amaozn is the world's most profitable Internet corporation, with revenues exceeding $1 billion. With almost 200,000 employees, it ranks second among private employers in the United States and is one of the world's most valuable corporations. Amazon is the second-largest technology corporation in the world in terms of revenue.
Amaozn and Its Journey
On July 5, 1994, Amazon was started in Bellevue, Washington, by Jeff Bezos and his colleagues. The company began as an online marketplace for books but has since expanded its offerings to include electronics, software, video games, fashion, furniture, food, toys, and jewelry, among other things.
When it comes to market capitalization, Amaozn surpassed Walmart to become the most valuable retailer in the United States in 2015. For $13.6 billion, Amazon acquired Whole Foods Market, therefore greatly extending Amaozn's footprint in the brick-and-mortar retail space. According to Bezos, the company's two-day delivery service, Amazon Prime, had reached the milestone of 100 million consumers worldwide in 2018.
Amaozn's Subsidiary
Video and music downloads and streaming are provided through Amaozn's subsidiary companies, Amazon Prime Video, Amazon Music, and audio, among others. Amazon Studios is a film and television production company that operates Amazon Web Services, a cloud computing subsidiary.
It is a consumer electronics company that makes products, including Kindle e-readers, Fire tablets, Fire TVs, and Echo gadgets. Aside from these companies, Amaozn's portfolio includes Ring, Twitch. Tv, Whole Foods Market and IMDb. The company has come under fire in several disputes over the years about the corporation's technical monitoring redundancy, hyper-competitive and demanding work culture, tax avoidance, and anti-competitive tactics.
Founded In 1994
Amazon was founded in 1994 as an online bookstore and has grown into a global corporation. Today, it is one of the world's top online merchants, with a revenue of more than $1 billion. It is involved in practically every product area and serves millions of customers worldwide, including the United States.
Amazon is the world's largest online retailer, with more than 100 million customers. This online retailer sells various products, including books, CDs, and DVDs; electronics; apparel; furniture; food; jewelry; toys and games; health and personal care products; beauty products; timepieces; and office supplies, among other things.
Final Words
Amaozn's Prime assistance has arrived in India. Do you know what Amazon Prime is and how to use it? Today we will discuss a similar topic. Everyone has heard of Amazon, a popular online retailer where millions of people from all over the world buy their defective goods.
Shopping has become much easier thanks to online stores. People don't have to leave their homes to shop; they can get everything they want online at affordable prices. Numerous online business sites like Flipkart, Myntra, Amazon, Snapdeal.
Motorola Bluetooth Radios: Quick Guide to Their Benefits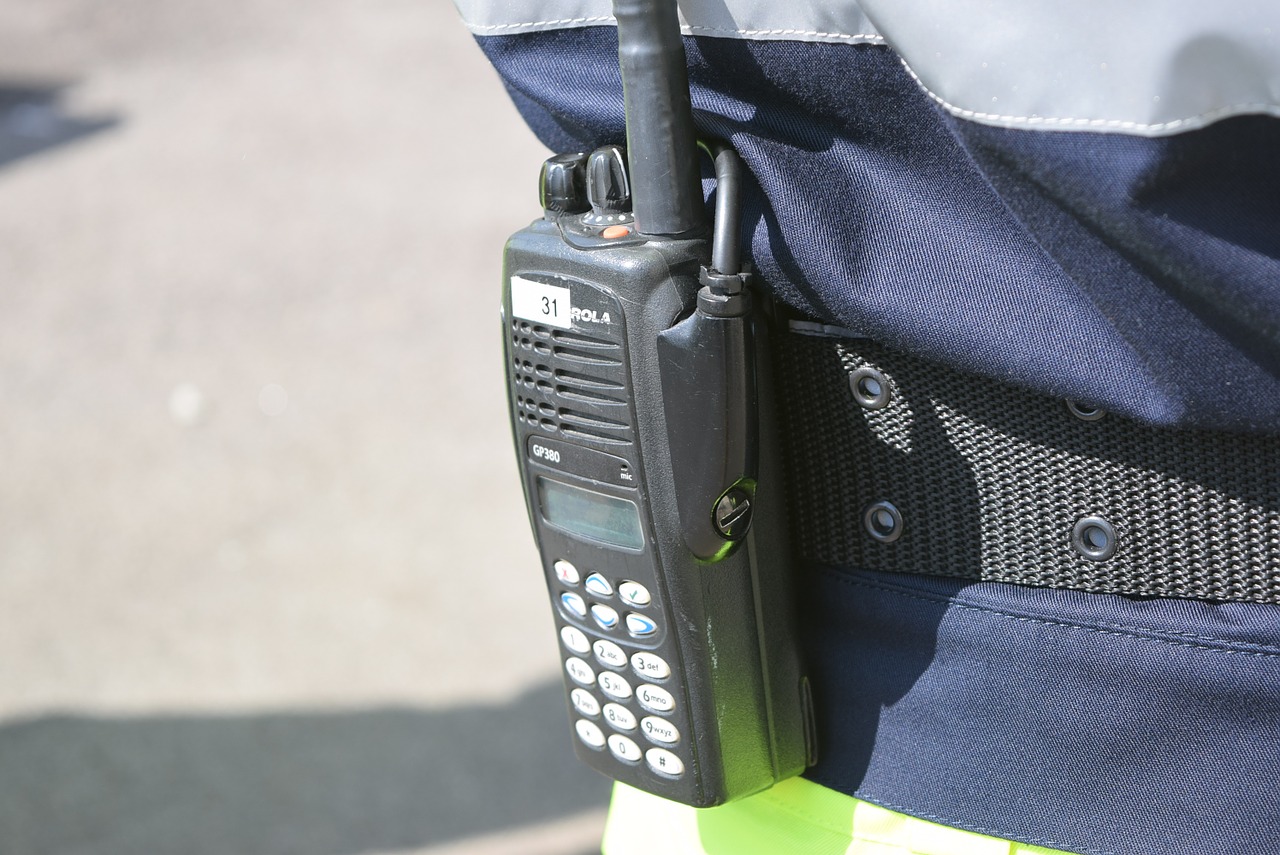 It's important to do the work you do. When it comes to saving lives, building our city, or transporting vital goods, there is one piece of the puzzle that can elevate the way your team functions: Bluetooth radios. 
HOW DOES BLUETOOTH WORK?
As a result, Bluetooth radios eliminate the need for wires without compromising connectivity between devices. Bluetooth transmits signals to wirelessly connect devices rather than relying on cords. Users of Bluetooth two-way radios are able to still use headphones, microphones, earpieces, and more, without the distraction and potential hazards associated with wires.
INFRASTRUCTURES BENEFIT FROM BLUETOOTH RADIOS
Each second counts when it comes to your work, especially when safety is at stake. A TK3000 device is more than just convenient. Your team will stay safe with these radios since no wires, cords, or bulky accessories will get in the way. In what other ways can Bluetooth help your team communicate better? 
● Communication that is discreet. This can be crucial to your industry. Private security and hospMany private security and hospitality applications require communication between staffers. Staff members inconspicuously. 
● Mobile accessibility. Your team will be mobile in no time thanks to Bluetooth's hands-free nature. With Bluetooth, your team can save countless seconds by avoiding wires. First responders are especially in need of this level of responsiveness.
RADIOS ARE AVAILABLE FOR MOTOROLA BLUETOOTH
The Motorola Bluetooth radio family offers a number of features to meet the voice and data communication needs of your team and your work environment:
●       A series of XPR7000e. Motorola Bluetooth radios with advanced safety and productivity features meet the needs of your team with durable digital radios. Bluetooth provides improved waterproofing, battery life, and range while maintaining crystal clear audio quality.
● There is a new series of SL7000e units. This line of high-performance two-way radios comes with Bluetooth 4.0 and indoor location tracking capabilities, packaged in a sleek and durable design that fits right in your pocket.
● ASC 3500. This two-way radio provides Bluetooth capabilities at an affordable price. It provides durability and discretion for the ultimate communication tool. Connect to Wi-Fi networks for wireless
● Update software and check information using the simple and easy to read the screen. 
INFRASTRUCTURES BENEFIT FROM BLUETOOTH RADIOS
Each second counts when it comes to your work, especially when safety is at stake. A Bluetooth radio is more than just convenient. Radios like these can help your team stay safe by eliminating wires, cords, and bulky accessories that can complicate the job at hand. What other ways can Bluetooth enhance communication on your team? 
● Communication that is discreet. Disclosed communication can be crucial depending on your industry. There is often the need to communicate with other staff members inconspicuously in private security and hospitality applications. 
● Mobile accessibility. Your team will be mobile in no time thanks to Bluetooth's hands-free nature. With Bluetooth, your team can save countless seconds by avoiding wires. First responders are especially in need of this level of responsiveness.
● Regulation Compliance: Some industries require mobile fleets to follow strict regulations that prevent them from handling mobile devices, Bluetooth delivers reliable communications to help ensure the safety of teams and is compliant.
● Reliability. Motorola Bluetooth radios are as rugged as you need them to be, so you can maximize your team's productivity wherever you are.