Branding vs Advertising: Knowing Differences to Better Align Your Strategy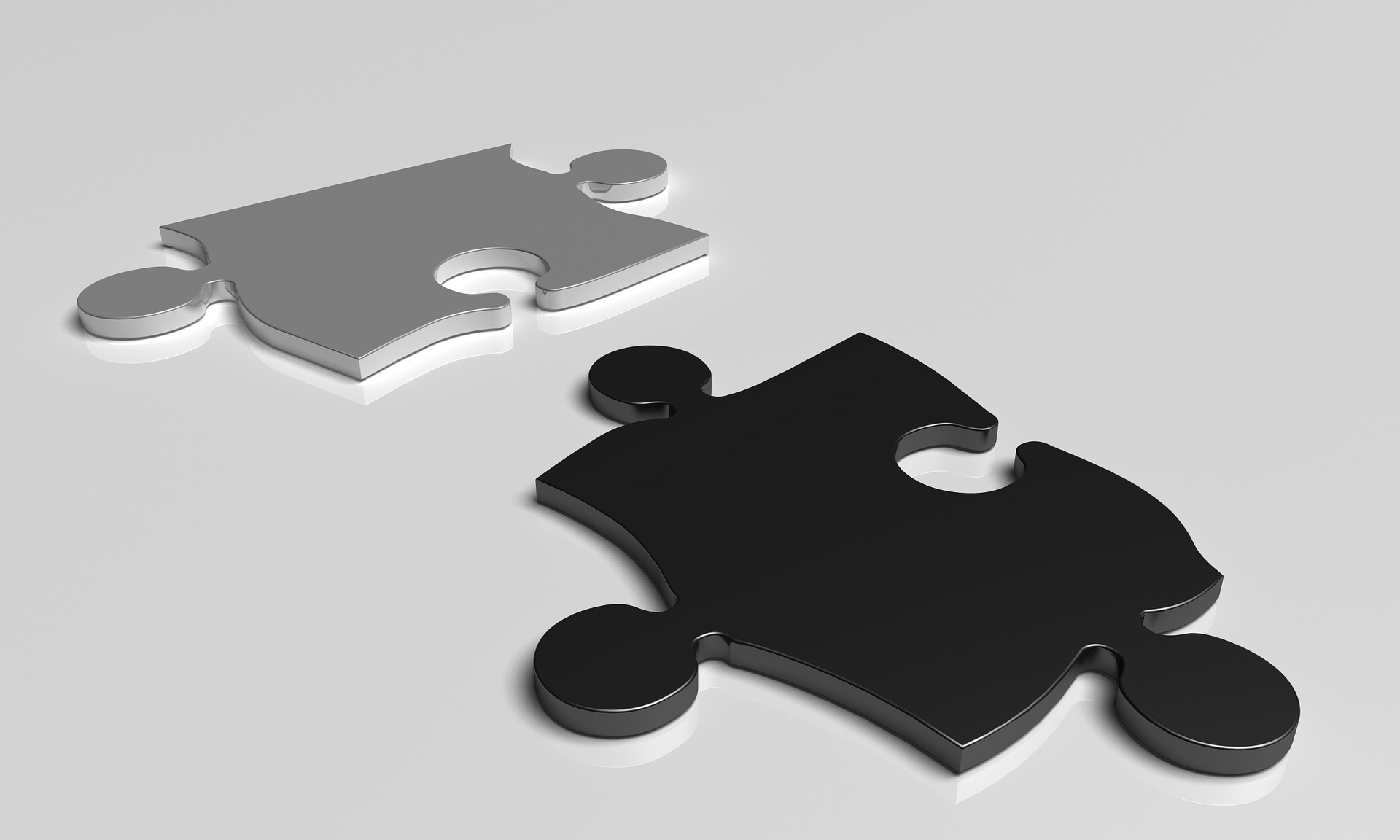 Branding and advertising are the major tools used to promote businesses. They help brands to reach and acquire new customers and are also good drivers of sales and profits. For instance, presenting a brand on all platforms can increase revenue by up to 23%.
The two elements are closely connected on purpose, and they feed off each other, hence, it's easy to get them confused. Also, each has the ability to make the other more or less effective. Although their major goal is to increase revenue, they do it differently. Failure to know the difference between branding and advertising can create a marketing gap, but knowing the difference between the two can strengthen your marketing strategy.
In this article, we will be discussing the differences between branding and advertising to help you better align your overall business strategy.
What is Branding
First, let's understand…
What is a brand?
A brand refers to a compelling identity that helps businesses create a long-lasting emotional connection with their customers. It is a promise of value that gives a unique customer experience. Customers remain loyal to brands that share their values Ibomma. 
Businesses should know that a brand is not owned by a company, but by the customers. So, if your customers don't buy into your brand's story, the brand doesn't really exist.
To build a brand, a business must develop a holistic awareness of its operations, strategy, and communications. Everything that a business does, including customer service, website design, responding to customer calls, handling customer complaints, and much more, is part of establishing its brand.
Thus, branding deals with the identity of a business and everything it does to make customers loyal to its products or services.
The identity of a brand determines what customers think about it, and it is marked by factors like its logo, colors, and tagline. For example, color improves the recognition of a brand by up to 80%. Branding helps businesses to build relationships with customers and relay a consistent theme to them. This way, customers can know what to expect from a business during the course of interactions.
Branding also has the aspect of understanding yourself. Some of the fundamental branding questions for businesses include:
Who are we?
What kind of people do we serve?
How are we different?
What problems do we solve for our customers?
A brand also includes the tone it uses in advertising, newsletters, social media posts, treatment of employees, the company's community outreach, and all other impressions that the business makes to the public. So, it's important for a business to establish stuff like the mission of the company, the selling features of their products or services, and the customer base to be targeted.
Let's say you run a company that makes beach accessories. Your customers will expect it to have a certain look and feel. Your company may host beach parties, sponsor outdoor water sports events, and let workers wear beach clothes while in the company. The employees may use casual language and explain to people the importance of being in nature. It's also important for your company to differentiate itself from other companies that make beach accessories. You can talk about the unique services that your company offers to make itself unique. All these activities are part of branding.
Everything that your business does should be reflected in your branding. Which qualities do you want your company to be associated with? Do you charge higher prices because of niche offerings, or are they lower because your product is mass market? If you establish strong, consistent, and authentic branding, you will retain your customers.
What is Advertising?
The relationship between your company and your customer starts and ends with your brand. For your business to remain profitable, it has to make sales. An ideal customer will come back to buy your product or service not just because they want the product or service, but because they want to support your brand. That's why it is of great essence for you to know who your ideal customer is.
Advertising is the process of spreading awareness about your business. It is part of building your brand and it should reflect the values of your brand. Advertising is also about communicating products and services to a wider audience. It can be done through social media promotions, online advertising campaigns, or local media. Advertising does not target any single individual, but the entire audience. It is a way of convincing a large audience to take a particular action such as making an online purchase, or visiting your store because sales are of great importance to any business.
An advertisement is a way of requesting a meeting between your company and your ideal customer. There is a big difference between a customer who knows your brand and a customer who doesn't. It is like the difference between asking a friend to go for coffee with you and asking a stranger.
So, advertising is a way of getting your company name known to the wider public. After all, no customer will visit your restaurant if they haven't heard of you. If you are celebrating a milestone or you have a special offer, it is a good time to let the world know about your business. But it is branding that will keep these customers coming back. It tells customers what they can expect from your business. And if you deliver that, you will retain customers for years.
Traditionally, advertising was difficult due to the lack of proper tools to run advertisements. However, the invention of digital advertising tools has made it easy for businesses to reach a larger number of new and returning customers. A tool like Latana helps businesses to measure and spread brand awareness for audience and revenue growth. Such tools are also good for segmenting audiences based on their unique characteristics. This helps businesses run customized advertisements to increase the chances of making conversions.
The Role of Trust in Branding and Advertising
Trust is an important factor in branding and advertising.
Let us use a scenario to explain the role of trust in branding and advertising. Let's say you are the brand, your products are cookies, and your friend is the customer.
Scenario A: You make a call to your friend and request them to come and buy cookies. Your friend is most likely to think that you are only interested in selling, but you (the brand) don't care about them, their feelings, or experience. There is a big truth in this because you are putting your product and profit before your relationship with them.
So, what is missing in this case?
A brand relationship.
Scenario B: You make a call to your friend and request them to come over for cookies because you want to have a conversation with them and have ample time together. This way, you are cultivating a good relationship between yourself and your friend. It is a clear indication that you are putting the relationship between you and your friend first, hence, they will experience you as a trusted and genuine person (the brand).
So, you should always consider the different ways that you can use your brand beyond colors or logo design to provide your customers with the experience that they are looking for. After knowing who your ideal customers are and what they are looking for, you can come up with new ways to customize your brand to gain trust from your customers and provide them with what they want. Your brand will then get loyal customers who will keep coming back for more.
Conclusion
Branding is what a company believes in and how consumers feel about it and its products. It helps businesses promote loyalty and long-term commitment. Customers recognize brands using their visual elements like logo, company name, fonts, tagline, and color scheme. Such elements identify a brand and create an association in the minds of consumers between their desires and the company's ideals.
Advertising involves spreading the awareness of a brand to acquire new customers and drive sales. It is normally done through paid campaigns that are customized to reach a target audience through different media including newspapers, social media platforms, television, radio, etc.
Branding and advertising work together. Branding drives the direction and style of advertising campaigns while advertising enhances brand awareness.
Smart Unified Building Systems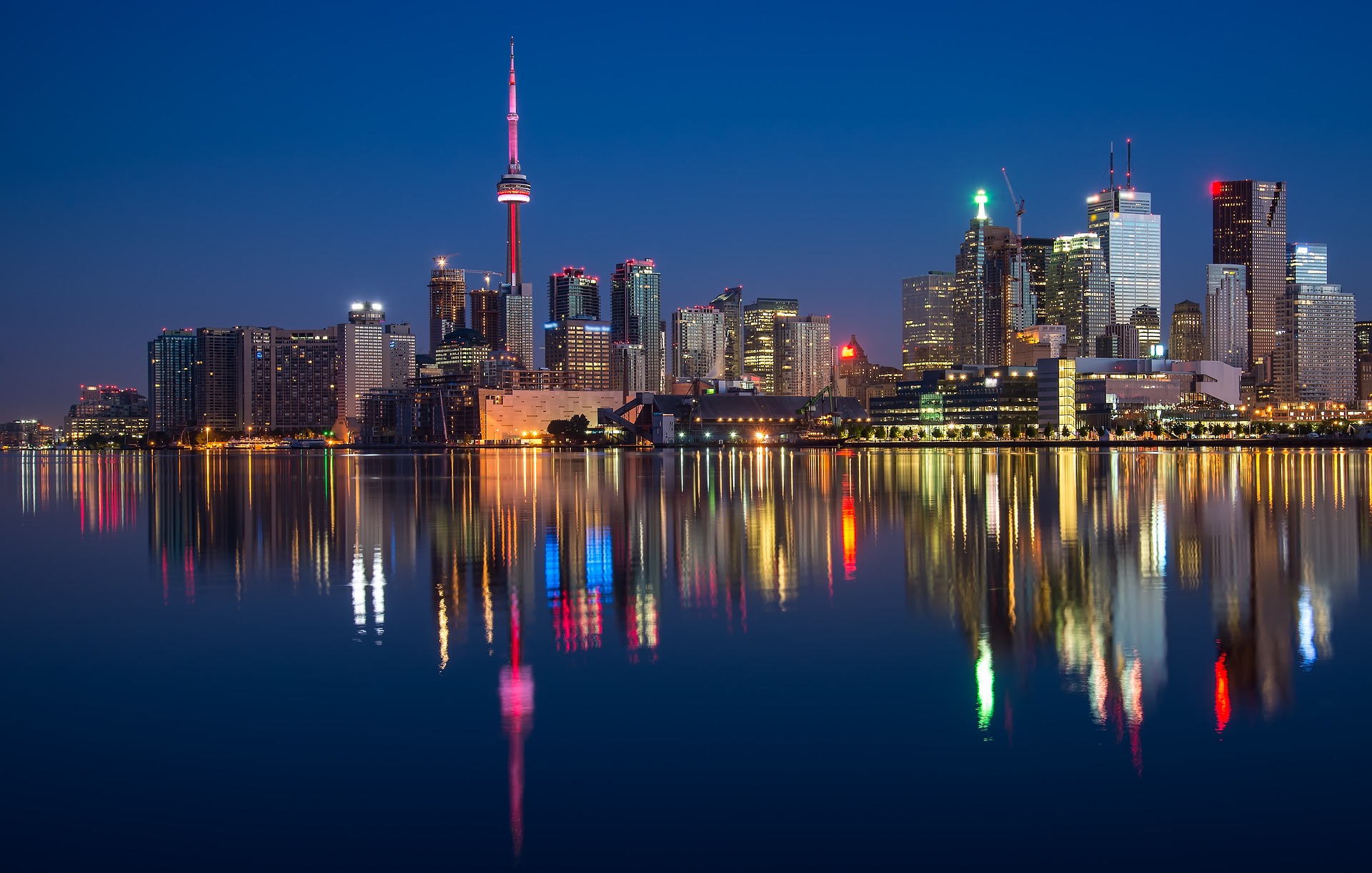 Since their introduction in the early 2000s, smart commercial tech has continually evolved and improved to provide today's unified buildings (sometimes called smart buildings). However, designing a system that can automatically adapt to changing occupant loads, foot traffic, and climate controls has proven difficult but possible. The biggest challenges involve connecting multiple systems into a singular monitoring platform and the limited functionality of smart technology applications available on the property.
But, with the constant improvement in building automation systems (BAS), combined with emerging features such as the Building Internet of Things (BIoT), the vision of a unified building is much closer than you realize. Today it's possible to connect and integrate all your devices, components, and systems to a singular platform for real-time monitoring and adjustments based on changing occupant needs.
Creating a Unified Building System
Depending on your business or industry, your commercial space can utilize more than two dozen different systems, potentially created by up to two dozen other manufacturers. As a result, system integrators and facilities managers using a single platform often need help to incorporate different systems together.
Power
Plumbing
Ventilation
Security
Public Safety
Communication
Mechanized systems
Further complicating the process are millions of existing buildings with outdated legacy systems or incompatible systems. With today's improved sensor technology and a network of embedded sensors (installed during renovation or maintenance work), many older properties can begin to share the benefits of a unified building system. Architects, designers, and contractors should consider technology and products such as:
Smart power optimization and regulation
Predictive building maintenance
Mobile, touchless, and facial recognition systems
Occupancy sensors
Visitor navigation and wayfinding
Smart ventilation and lighting systems
And while full integration won't happen for some time, those commercial properties that have integrated unified building systems report saving time and money while providing a better experience for tenants and visitors, such as:
Stronger security
Reduced energy usage
Fewer maintenance chores
Improved space utilization
Unified Buildings Offer Stronger Security
Facilities managers can incorporate smart technologies to reduce the need for, and the risk to, human security guards while providing a safe and secure environment for tenants or occupants.
BIoT will improve and streamline access control options by leveraging facial recognition systems. As a result, intrusions, attacks, or emergencies can be dealt with quickly and effectively. Additionally, these technologies can distinguish artificial from natural threats, start the evacuation process, and notify the first responders while protecting and monitoring the building's infrastructure.
Unified Controls Reduce Energy Usage
Occupancy sensors can turn off lights and adjust thermostats when a room or building area is unoccupied. But why stop there?
When integrated with BIoT and AI, a facility manager can identify the peak and off-peak energy costs and adjust additional options, such as shades or screens, to further control lighting and ventilation systems.
Scheduled Maintenance Results in Fewer Chores

Smart buildings can sort and organize real-time data using AI and BIoT to quickly recognize potential issues within infrastructure elements, including public safety, plumbing, and power systems.
Other systems allow facility managers and techs to receive notices when a component requires maintenance, repairs, or replacement. Some programs utilize algorithms to predict servicing or repairs based on usage and performance trends. In comparison, others can automatically order the parts or schedule the repairs from a predetermined vendor list. As a result, a unified building typically avoids the usual breakdowns, downtime, and emergency repair costs compared to buildings with legacy systems in place.
Improved Space Utilization
Thanks to sensor technology, a manager can easily track the actual number of people utilizing a space over an extended time frame or a singular event.
Or by examining foot traffic data, a retail location can make truly informed decisions regarding fixture placement and merchandising options.
Virtually any commercial business or service provider can use this technology to provide a better customer experience, including:
Restaurants
Hotels/resorts
Transportation
Medical services
Theatres
Shopping centers
Offices
Public buildings
The technology is easily scalable, meaning the systems utilized in a small retail location can also serve a high-rise office building.
The Future of Unified Buildings
As facility managers continue to address new challenges from environmental initiatives, new legislation, and ever-changing consumer demand, those integrating BAS, AI, and the BIoT will be able to achieve the goals of reduced energy consumption and lower operating costs.
And while some compatibility concerns do remain, consumer demand for unified buildings that are safer, more comfortable, and less expensive to operate continues to grow by leaps and bounds.
Learn more about the revolutions Gridd® Adaptive Cabling Distribution® System from FreeAxez.
7 Basic Functions of Text Analytics & Text Mining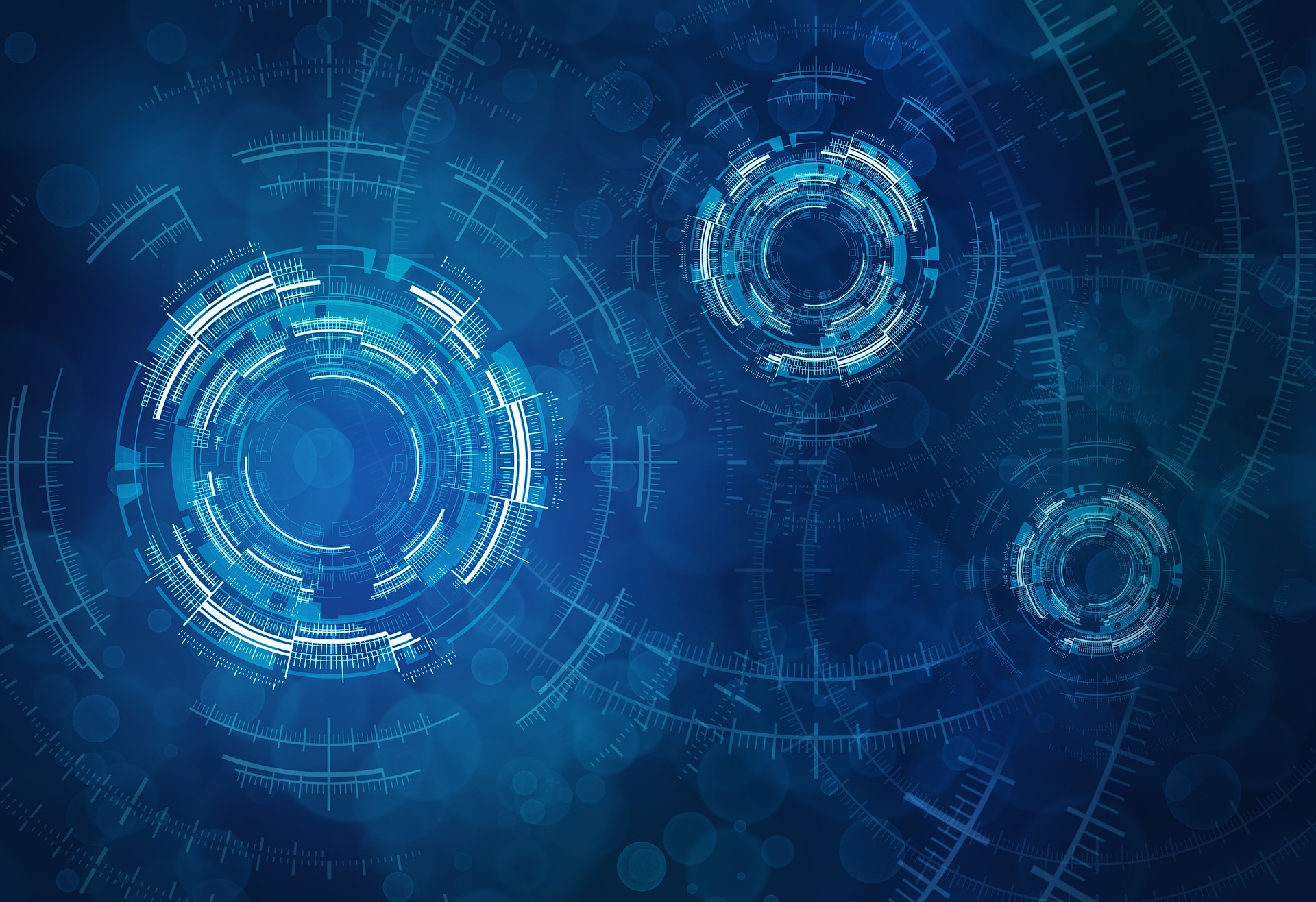 Natural Language Processing (NLP) and Text Analytics are branches of artificial intelligence (AI) that help derive insights from text-based data.
It helps explore how each of them will help know the features of natural language processing. Also referred to as text mining, text analytics contributes to the computer science discipline, which is the combination of natural language processing and machine learning. It helps in drawing the meaning from different unstructured text documents. In this article, you will find information about the seven basic functions of text mining and text analytics. This article will help you to get a clear overview of text analytics services and text mining services before you opt for them.
Text analytics engine is known to break down different phrases and sentences before it analyzes anything. Breaking down unstructured text documents into specific components contributes to being an initial step in each NLP feature, including theme extraction, entity recognition, and sentiment analysis.
You should remember that there are seven basic steps involved in the preparation of the unstructured text document to ensure in-depth analysis, which are inclusive of syntax parsing, chunking, parts of the speech tagging, sentence breaking, tokenization, language identification, sentence chaining, to name a few. You should understand that every step is procured between pure software rules and pure machine learning on a wider spectrum.
The NLP feature stack and text analytics technology of Lexalytics reveal the processing layers. So, every document undergoes transformation to be changed into structured data. The initial step in text analytics is the recognition of the language in which the text is written. Every language comes with its own set of idiosyncrasies.
You should remember that language identification helps in determining the different processes for each text analytics function. Hence, it is crucial to ensure that this sub-function is proper. Lexalytics provides support to 25 different languages, spanning the plethora of alphabets.
The majority of text analytics systems depend on different rules-based algorithms, which are useful in tokening different alphabetic languages. But, logographic languages need the use of complicated machine-learning algorithms. Once you are aware of the language in which the text is present, you will be capable of breaking it into different pieces.
You should remember that tokens are recognized as the individual units you are trying to operate. They are known to be phonemes, words, and full sentences. Tokenization contributes to the process to break the text document. Tokens are known to be the only words in text analytics.
The sentence of every ten words comprises ten tokens. Speaking of deeper analytics, it is beneficial in expanding the definition of the token. Such tokens are inclusive of hyperlinks, punctuation, words, and possessive marketers. Tokenization is known to be language-specific. Every language comes with its own set of tokenization needs. The majority of alphabetic languages adopt straightforward conventions, which help in breaking sentences, phrases, and words.
With the identification of the tokens, you will be capable of telling where the sentences are ending. You should check whether the punctuation is ending in the last sentence. Before you execute the in-depth text analytics functions, you will be capable of telling where the boundaries are present in the sentence. At times, it is a simpler process. There are a plethora of communication channels that are challenging to break down.
Parts of the speech tagging
After recognizing and tokenizing the text document language, it is essential to break down different sentences. After this, it is necessary to tag it. Parts of speech tagging contribute to the process to determine different parts of the speech present in the document's token and tagging it.
Text Analysts make use of PoS tagging, which helps in figuring out if the specific token is the representation of the common noun and the proper noun. Besides this, you need to find if the specific token is the representation of the adjective or verb.
It is essential to move out to the text analytics function, which is referred to as Chunking. Chunking contributes to the range of different sentence-breaking systems, which are known to splinter the sentence into different component phrases.
The sub-function syntax parsing contributes to being the option, which helps in determining the sentence structure. Syntax parsing is all about the fancy talk for sentence diagramming. However, it is considered a vital preparatory step to perform sentiment analysis and different natural language processing features.
There are different business enterprises that make use of unsupervised machine learning models, depending on complicated matrix factorization and input words. It helps in understanding the syntax.
Sentence chaining happens to be the last step that helps prepare the unstructured text to ensure in-depth analysis. There is a wide assortment of business organizations, which use the technique referred to as lexical chaining. It helps in connecting different sentences.
The companies are known to chain the individual links sentences by the association strength of every strength to the whole topic. As the sentences appear in different paragraphs along with the document, you should remember that the lexical chain flows through the document. It is useful to the machine in detecting and diagnosing the overarching topics, thereby quantifying the complete feel.
With the withdrawal of the associations between different sentences, you should perform complicated analyses, such as contrasting and comparing the sentiment scores. It helps in generating long document summaries accurately.
Summary
Natural language processing and text analytics are regarded as ultra-complicated computer science functions, which well-trained data analysts understand. Text analytics contribute to the discipline of computer science, which combines natural language processing and machine learning, which helps in seeking the prerequisite meaning from different unstructured text documents. By utilizing data analytics services, which include all data-related solutions like text analytics and text mining, businesses can acquire insightful information about consumer feedback, market trends, and other crucial information to make data-driven decisions.
___________________________________________________________________________
Common Mistakes When Making A Medical Case Study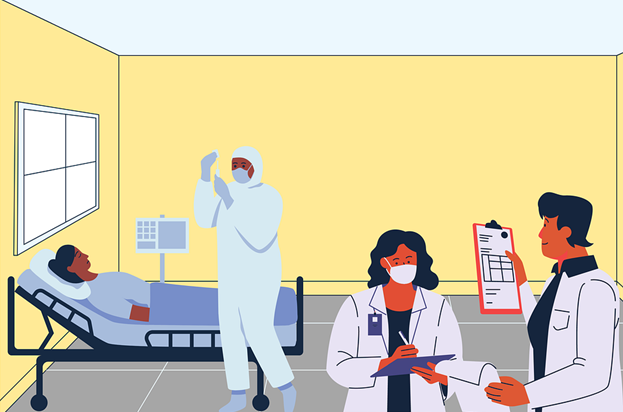 Medical Case Studies are reports describing patients with a disease, disorder, or medical condition. This type of report is often used in academic and industry-based research to publish research findings and determine how best to treat a patient. However, before you start, it's essential that you avoid common mistakes when learning how to write a case study in medicine.
Source: ShabdBeej/Pixabay
Not Including Enough Info
One of the most common mistakes made when writing a medical case study is not including enough information about the patient. In order to provide an accurate description of the patient's condition, it's important to include their age, gender, and any other relevant information such as the case study method used. Failing to provide this information can make it difficult for readers to understand your writing.
Including Irrelevant Info
Another common mistake when writing a case study example is to include irrelevant information in the report. While it's important to ensure you provide detailed information about the patient this shouldn't be at the expense of providing enough detail to justify your findings and recommendations for treatment. Ensure there is an appropriate balance between these two concepts so that your case study research can be understood easily.
Writing A Report Too Long Or Too Short
One of the most common mistakes in a medical case study is either writing too long or too short. If your report is too long then it's likely to lose the interest of your readers, while if it's too short this could mean you haven't provided enough evidence to justify your findings. Try to strike a balance between these two extremes so that you can provide an accurate report while maintaining the interest of your readers.
Including Inappropriate Language
To ensure your medical case study is an accurate description of research it's important to avoid including inappropriate language. This should always be professional and written in a way that ensures anyone can understand the text. While you may be familiar with a particular medical term this doesn't mean other people will share this knowledge, so try to avoid medical jargon where possible.
Not Including References To Citing Sources
Before you start your medical case study, it's essential that you do plenty of research into the topic to ensure all of your information is accurate, up-to-date, and relevant. When writing an academic report it's important to include references for all of your content so that your readers can refer to the source material if they want. Not including references is one of the most common mistakes made when writing a medical case study and could result in your work being rejected by academic journals.
Writing Too Much About One Topic
When writing a medical case study it's important to cover your topic in depth while ensuring that you provide enough detail for your work to be understood easily. While focusing on one aspect may make for an interesting read if you don't move on to another topic then this can start to bore the reader, so try to keep it balanced.
Writing A Biased Report
One of the most common mistakes made when writing any report is to include biased content, but this mistake is even more common when writing a medical case study. This can often be due to the fact that the author may be emotionally attached to the patient and their condition, which can bias the findings of your research and reports. To avoid this it's important to ensure you have a clear idea of what you want to achieve with your report before you start writing and to remain objective throughout the writing process.
Including No Discussion Of Limitations
When writing a medical case study it's important to include a section on the limitations of your work. While you may have conducted thorough research and provided a lot of information this doesn't mean that your findings can be applied to everyone, so always discuss how applicable they are to other patients who have been diagnosed with the same condition. This will help to ensure that your work is seen as credible by other academics.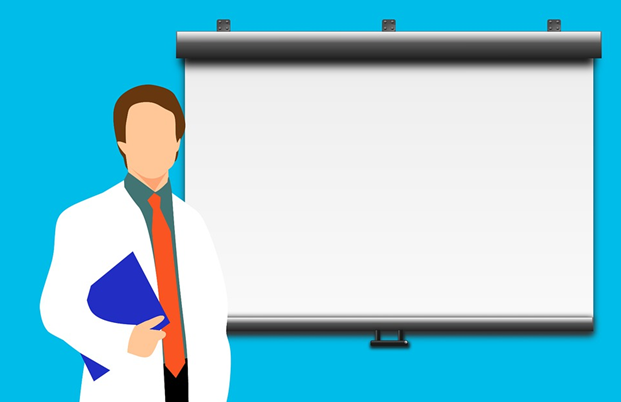 Source: mohamed_hassan/Pixabay
Not Writing The Report In The Correct Format
It's important to ensure that your work is in the right medical case study format so it can easily be read and understood. If your report is written using complicated sentence structures then this could put readers off reading the full report, which means they may just look at the abstract or table of contents instead.
If you need to make a case study presentation, Venngage is a great choice.
Not Properly Proofreading Your Work
One of the most common mistakes made when writing any type of report is not properly proofreading your work. This can lead to errors which can impact the accuracy of your findings and make it difficult for readers to understand your work. Always take the time to thoroughly check your work for errors before submitting it for publication.
In Conclusion
Making these common mistakes can have a negative impact on the quality of your Medical Case Study. By avoiding these mistakes you can ensure that your work is accurate and easy to understand, making it more likely to be accepted for publication.