Branding vs Advertising: Knowing Differences to Better Align Your Strategy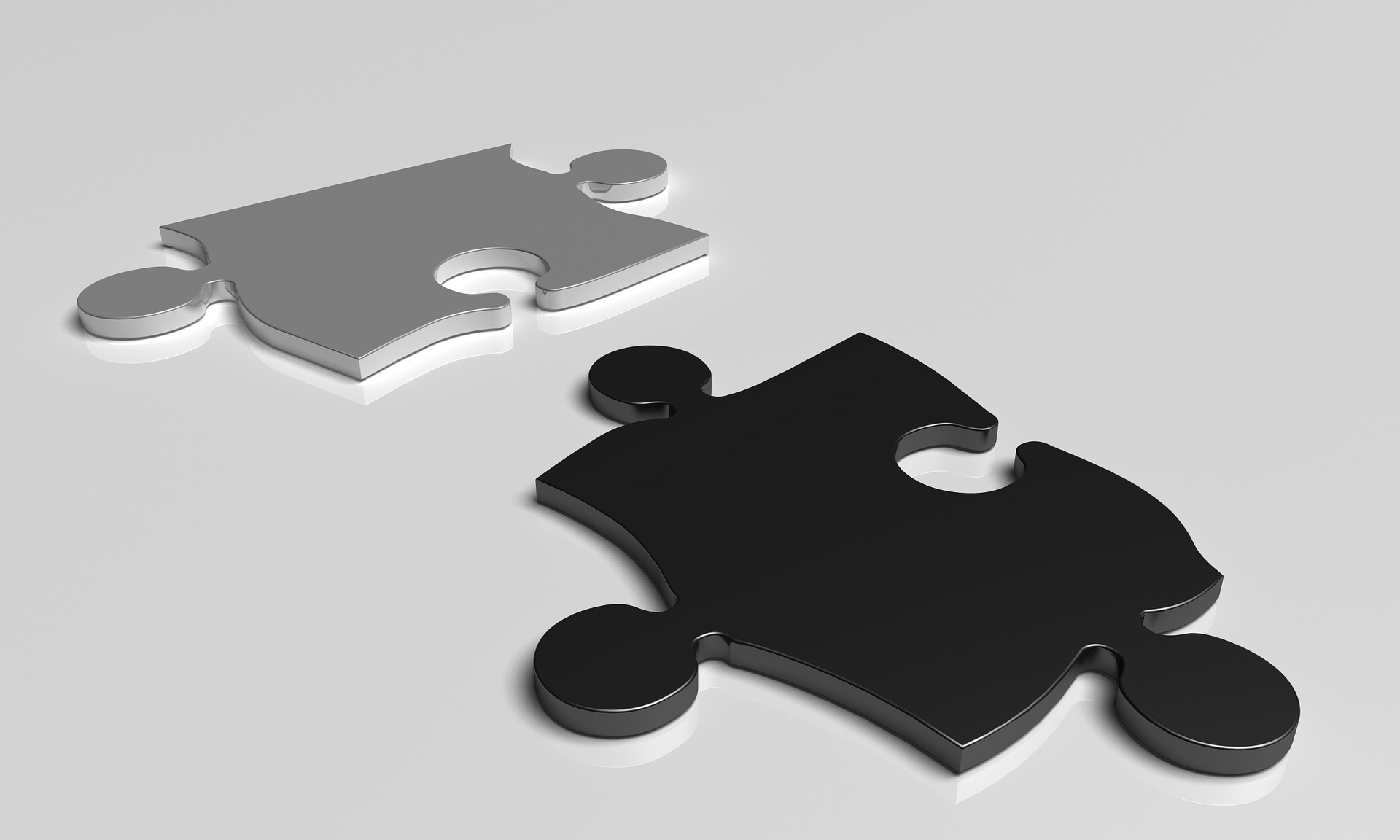 Branding and advertising are the major tools used to promote businesses. They help brands to reach and acquire new customers and are also good drivers of sales and profits. For instance, presenting a brand on all platforms can increase revenue by up to 23%.
The two elements are closely connected on purpose, and they feed off each other, hence, it's easy to get them confused. Also, each has the ability to make the other more or less effective. Although their major goal is to increase revenue, they do it differently. Failure to know the difference between branding and advertising can create a marketing gap, but knowing the difference between the two can strengthen your marketing strategy.
In this article, we will be discussing the differences between branding and advertising to help you better align your overall business strategy.
What is Branding
First, let's understand…
What is a brand?
A brand refers to a compelling identity that helps businesses create a long-lasting emotional connection with their customers. It is a promise of value that gives a unique customer experience. Customers remain loyal to brands that share their values Ibomma. 
Businesses should know that a brand is not owned by a company, but by the customers. So, if your customers don't buy into your brand's story, the brand doesn't really exist.
To build a brand, a business must develop a holistic awareness of its operations, strategy, and communications. Everything that a business does, including customer service, website design, responding to customer calls, handling customer complaints, and much more, is part of establishing its brand.
Thus, branding deals with the identity of a business and everything it does to make customers loyal to its products or services.
The identity of a brand determines what customers think about it, and it is marked by factors like its logo, colors, and tagline. For example, color improves the recognition of a brand by up to 80%. Branding helps businesses to build relationships with customers and relay a consistent theme to them. This way, customers can know what to expect from a business during the course of interactions.
Branding also has the aspect of understanding yourself. Some of the fundamental branding questions for businesses include:
Who are we?
What kind of people do we serve?
How are we different?
What problems do we solve for our customers?
A brand also includes the tone it uses in advertising, newsletters, social media posts, treatment of employees, the company's community outreach, and all other impressions that the business makes to the public. So, it's important for a business to establish stuff like the mission of the company, the selling features of their products or services, and the customer base to be targeted.
Let's say you run a company that makes beach accessories. Your customers will expect it to have a certain look and feel. Your company may host beach parties, sponsor outdoor water sports events, and let workers wear beach clothes while in the company. The employees may use casual language and explain to people the importance of being in nature. It's also important for your company to differentiate itself from other companies that make beach accessories. You can talk about the unique services that your company offers to make itself unique. All these activities are part of branding.
Everything that your business does should be reflected in your branding. Which qualities do you want your company to be associated with? Do you charge higher prices because of niche offerings, or are they lower because your product is mass market? If you establish strong, consistent, and authentic branding, you will retain your customers.
What is Advertising?
The relationship between your company and your customer starts and ends with your brand. For your business to remain profitable, it has to make sales. An ideal customer will come back to buy your product or service not just because they want the product or service, but because they want to support your brand. That's why it is of great essence for you to know who your ideal customer is.
Advertising is the process of spreading awareness about your business. It is part of building your brand and it should reflect the values of your brand. Advertising is also about communicating products and services to a wider audience. It can be done through social media promotions, online advertising campaigns, or local media. Advertising does not target any single individual, but the entire audience. It is a way of convincing a large audience to take a particular action such as making an online purchase, or visiting your store because sales are of great importance to any business.
An advertisement is a way of requesting a meeting between your company and your ideal customer. There is a big difference between a customer who knows your brand and a customer who doesn't. It is like the difference between asking a friend to go for coffee with you and asking a stranger.
So, advertising is a way of getting your company name known to the wider public. After all, no customer will visit your restaurant if they haven't heard of you. If you are celebrating a milestone or you have a special offer, it is a good time to let the world know about your business. But it is branding that will keep these customers coming back. It tells customers what they can expect from your business. And if you deliver that, you will retain customers for years.
Traditionally, advertising was difficult due to the lack of proper tools to run advertisements. However, the invention of digital advertising tools has made it easy for businesses to reach a larger number of new and returning customers. A tool like Latana helps businesses to measure and spread brand awareness for audience and revenue growth. Such tools are also good for segmenting audiences based on their unique characteristics. This helps businesses run customized advertisements to increase the chances of making conversions.
The Role of Trust in Branding and Advertising
Trust is an important factor in branding and advertising.
Let us use a scenario to explain the role of trust in branding and advertising. Let's say you are the brand, your products are cookies, and your friend is the customer.
Scenario A: You make a call to your friend and request them to come and buy cookies. Your friend is most likely to think that you are only interested in selling, but you (the brand) don't care about them, their feelings, or experience. There is a big truth in this because you are putting your product and profit before your relationship with them.
So, what is missing in this case?
A brand relationship.
Scenario B: You make a call to your friend and request them to come over for cookies because you want to have a conversation with them and have ample time together. This way, you are cultivating a good relationship between yourself and your friend. It is a clear indication that you are putting the relationship between you and your friend first, hence, they will experience you as a trusted and genuine person (the brand).
So, you should always consider the different ways that you can use your brand beyond colors or logo design to provide your customers with the experience that they are looking for. After knowing who your ideal customers are and what they are looking for, you can come up with new ways to customize your brand to gain trust from your customers and provide them with what they want. Your brand will then get loyal customers who will keep coming back for more.
Conclusion
Branding is what a company believes in and how consumers feel about it and its products. It helps businesses promote loyalty and long-term commitment. Customers recognize brands using their visual elements like logo, company name, fonts, tagline, and color scheme. Such elements identify a brand and create an association in the minds of consumers between their desires and the company's ideals.
Advertising involves spreading the awareness of a brand to acquire new customers and drive sales. It is normally done through paid campaigns that are customized to reach a target audience through different media including newspapers, social media platforms, television, radio, etc.
Branding and advertising work together. Branding drives the direction and style of advertising campaigns while advertising enhances brand awareness.
Empowering Businesses with Tailored Solutions The Impact of Custom Software Development Services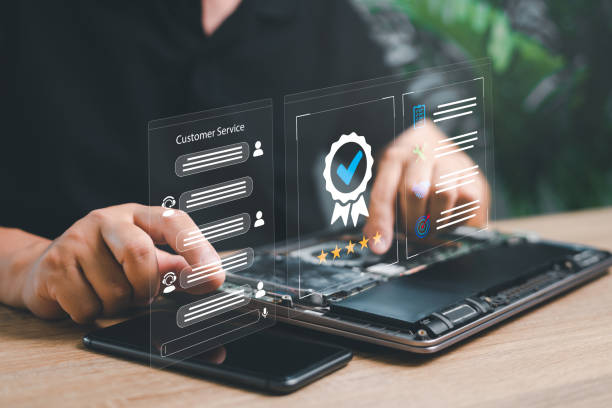 In the dynamic landscape of today's business world, staying ahead of the competition requires innovation and adaptability. One key aspect that empowers organizations to achieve this is custom software development services. These services play a pivotal role in providing tailored solutions that align with the unique needs and goals of businesses. This article explores the significance of custom software development services and how they contribute to the success and growth of enterprises.
The Evolution of Custom Software Development
Traditionally, businesses relied on off-the-shelf software solutions to meet their operational needs. However, as industries became more specialized and unique challenges emerged, the demand for personalized software solutions grew. Custom software development services evolved to bridge the gap between generic applications and the specific requirements of businesses.
Tailored Solutions for Business Growth
Custom software development services enable businesses to have applications and systems designed to address their specific challenges and goals. Unlike off-the-shelf software, custom solutions are built from the ground up, taking into consideration the intricacies of the business processes. This results in a more efficient and streamlined operation, leading to enhanced productivity and business growth.
Scalability and Flexibility
The scalability and flexibility of custom software are some of its main benefits. As businesses expand, their software needs to grow with them. Custom solutions can be easily scaled to accommodate an increasing workload or a growing user base. Moreover, they can be adapted to changes in the business environment, ensuring that the software remains relevant and effective in the long run.
Integration with Existing Systems
Many businesses already have established software systems in place. Custom software development services allow for seamless integration with existing applications, databases, and infrastructure. This integration ensures a smooth transition and minimizes disruptions to ongoing operations. It also helps in leveraging the investments made in previous software solutions, optimizing the overall IT ecosystem.
Enhanced Security
Security is a top priority for businesses, especially in the age of cyber threats and data breaches. Custom software development services enable organizations to implement robust security measures tailored to their specific needs. This proactive approach to security ensures that sensitive data is protected, and the risk of vulnerabilities is minimized.
Cost-Effectiveness in the Long Run
While the initial investment in custom software development might seem higher compared to off-the-shelf solutions, the long-term benefits often outweigh the costs. Custom software reduces the need for expensive upgrades, licensing fees, and the potential expenses associated with adapting generic software to meet specific requirements. Over time, businesses find that the tailored approach is more cost-effective and provides a higher return on investment.
Conclusion
Custom software development services have become a cornerstone for businesses aiming to thrive in a competitive and rapidly evolving market. The ability to tailor software solutions to meet specific needs, coupled with scalability, flexibility, and enhanced security, positions custom software as a strategic asset for organizational success. As businesses continue to prioritize efficiency and innovation, the role of custom software development services in shaping the future of enterprises is set to become even more prominent.
Empowering Startups Unleashing the Potential of Custom Software Development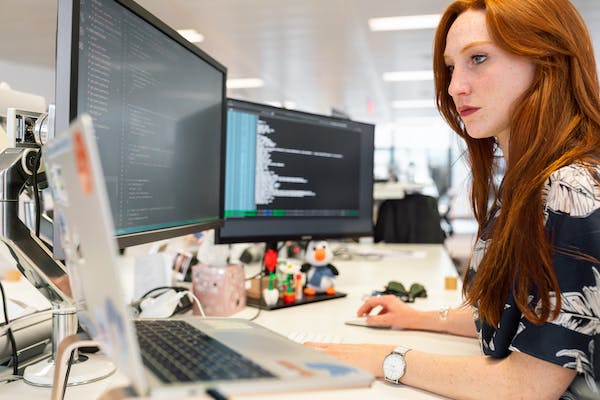 In the dynamic landscape of startups, the ability to adapt and innovate is paramount. One tool that can significantly contribute to a startup's success is custom software development. In this article, we'll explore how custom software development can be a game-changer for startups, offering tailored solutions to address unique challenges and foster growth.
Streamlining Operations: Custom software allows startups to streamline their operations by automating repetitive tasks and optimizing workflows. This efficiency not only saves time but also reduces the margin for error, enabling startups to focus on core business activities.
Scalability and Flexibility: Startups often experience rapid growth, and off-the-shelf solutions may not always scale seamlessly. Custom software development provides the flexibility to adapt and scale according to the evolving needs of a startup, ensuring that the technology infrastructure grows in tandem with the business.
Tailored Solutions for Unique Challenges: Every startup faces unique challenges. Custom software development allows for the creation of solutions specifically tailored to address these challenges. Whether it's enhancing customer experiences, improving internal communication, or overcoming industry-specific hurdles, custom software can be designed to fit like a glove.
Cost-Efficiency in the Long Run: While the initial investment in custom software development might seem higher than purchasing off-the-shelf solutions, the long-term cost benefits are significant. Custom software eliminates the need for unnecessary features, licensing fees, and the potential costs associated with adopting a generic solution to meet specific requirements.
Competitive Advantage: In a competitive startup landscape, having a technological edge can be a key differentiator. Custom software allows startups to differentiate themselves by offering unique features or services that competitors using off-the-shelf solutions cannot replicate.
Enhanced Security: Startups often handle sensitive data, and security is a top concern. Custom software development enables the implementation of robust security measures tailored to the specific needs of a startup, reducing the risk of data breaches and ensuring compliance with industry regulations.
Adaptability to Market Changes: Markets are dynamic, and startups need to adapt quickly to changes in consumer behavior, industry trends, or regulatory requirements. Custom software is inherently more adaptable, allowing startups to implement changes swiftly and stay ahead of the curve.
Conclusion
Custom software development is a strategic investment that can propel startups to new heights. By providing tailored solutions, improving operational efficiency, and fostering adaptability, custom software becomes a powerful ally in the journey of a startup, helping it not only survive but thrive in the competitive business landscape. As startups continue to innovate and disrupt industries, custom software development emerges as a crucial tool for shaping the future of business
Mastering Digital Control: How Do I Delete an AI?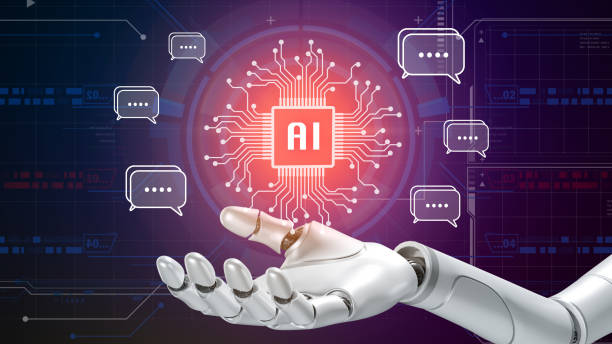 In an era dominated by artificial intelligence (AI), the need for understanding how to manage and control these digital entities has become paramount. If you've ever wondered, "How do I delete an AI?" you're not alone. This article aims to demystify the process, providing a comprehensive guide on effectively removing AI from your systems.
Understanding the Need
Before diving into the intricacies of AI deletion, it's crucial to recognize why someone might want to remove an AI. Whether it's an outdated model, a security concern, or a simple desire to start afresh, the motivations behind AI deletion can vary widely.
Step 1: Identify the AI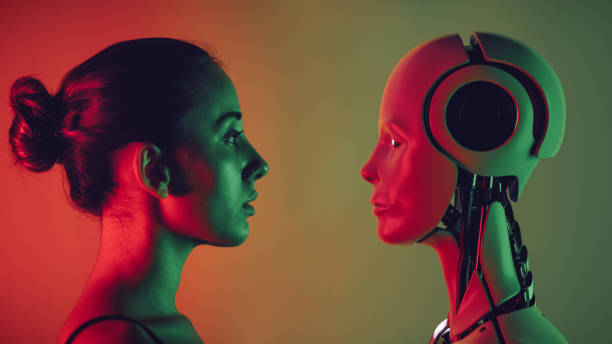 The first step in the process is identifying the specific AI you wish to delete. This may involve reviewing your installed applications, databases, or cloud services to pinpoint the AI system you want to remove.
Step 2: Backup Important Data
Before initiating the deletion process, it's wise to perform a thorough backup of any critical data associated with the AI. This ensures that valuable information is preserved in case of unintended consequences during the deletion.
Step 3: Check for Dependencies
Many AI systems are interconnected with other applications or processes. Before proceeding, it's essential to identify and understand any dependencies. This may involve reviewing documentation, consulting with system administrators, or utilizing specialized tools for dependency analysis.
Step 4: Utilize Platform-Specific Methods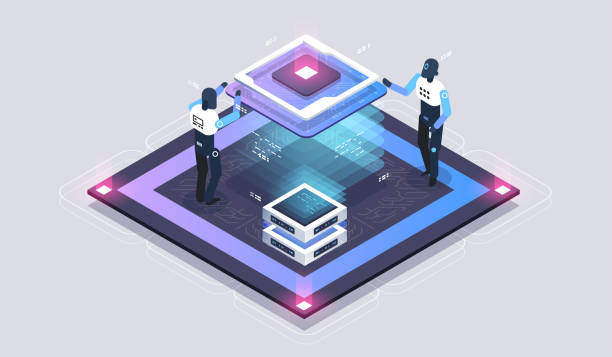 Different AI systems operate on various platforms and frameworks. Deleting an AI on a cloud platform may involve different steps than removing a locally installed model. Familiarize yourself with the platform-specific methods for AI deletion to ensure a smooth process.
Step 5: Eradicate Traces
Deleting an AI is not only about removing the main components but also eliminating any residual traces. This includes configuration files, temporary data, and associated log files. Thoroughly cleaning up these remnants ensures a complete removal.
Step 6: Test and Verify
After the deletion process, it's crucial to conduct thorough testing to ensure that the AI has been successfully removed and that no adverse effects have occurred. This may involve running system checks, verifying data integrity, and monitoring performance.
Conclusion:
In the ever-evolving landscape of artificial intelligence, mastering digital control is an essential skill. Whether driven by necessity or a desire for a fresh start, understanding how to delete an AI empowers individuals and organizations to maintain control over their digital ecosystems. By following the outlined steps and staying informed about platform-specific nuances, anyone can confidently navigate the process of removing AI entities from their systems