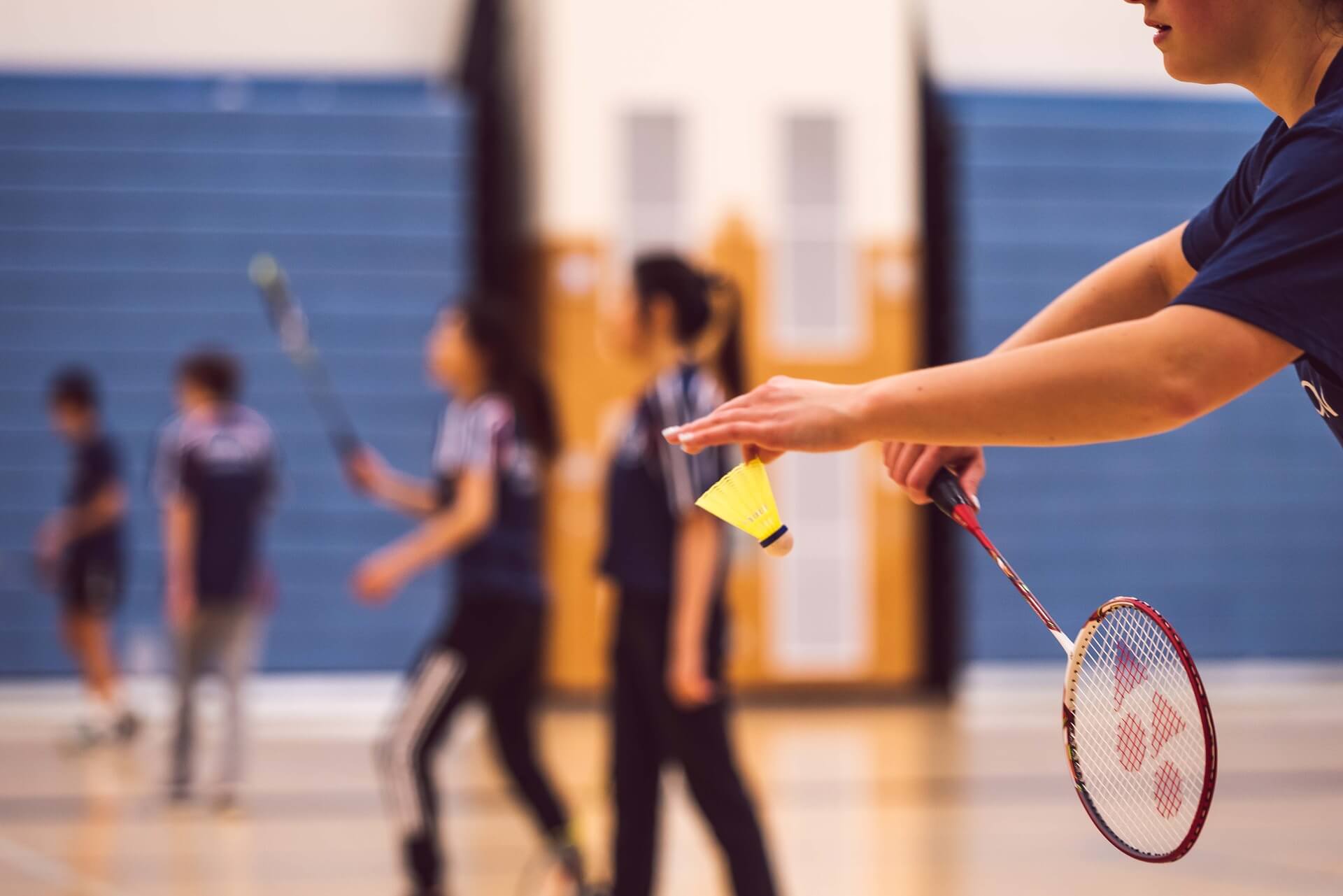 Outdoor Games you shou try with friends
As the weather heats up and the days become longer, it's game time. Don't let the summer season pass you by without having some fun engaging with your friends and family. Instead of spending your time watching TV or playing video games. Go outside and get your feet moving by doing some outdoor games, whether you're hosting a party planning or having a backyard barbecue, or just a weekend getaway.
Whether you're a youngster or a busy adult or just a kid at heart searching for ideas, these fun-filled outdoor games are for you ready to see we have in store, then let's begin.
We've got you covered with our five best selections for outdoor games that never get old. Gather everyone around, get ready to make summertime even more memorable as we take a look at some of the pure nostalgic enjoyment of the season.
Dunlop volleyball and badminton combo set
The Dunlop premium quick setup steel pole volleyball and badminton combo set with carrying bag. This outdoor game set will stretch out your technical skills in endurance. You can set it up at home in your yard or bring it with you to a beach or campsite. The best part is you get to play two games for the price of one.
The Dunlop premium combo set is packed with easy to set up volleyball and badminton sets to help you hone your skills as you spike and serve. It includes a durable, adjustable net measured 32 feet by 3 feet and is binding is made of water-resistant Oxford fabric and double stitched 1.75 top tape and bottom tape.
Each side of the net is sewn up with 4-inch fabric side straps and 3 1 inch wide webbing Velcro straps for quick attachments on the pole. Aside from the net, the set also includes two sets of three-piece telescoping poles specially engineered with a push-button locking system for quick, hassle-free adjustments.
These scratch-resistant powder-coated steel poles are adjustable from 6 7 or 8 feet for volleyball and 5 feet for badminton. That's how flexible this set is, so even kids can play. There are also set up accessories included, so all you have to do is find a space to set the ropes and begin the game.
The Stars and Stripes cornhole beanbag toss.
The Stars and Stripes cornhole beanbag toss from East Point sports show your patriotic side with the all-time favorite American pastime that provides hours of friendly competition. It's perfect for all ages so everyone can play.
The East Point sports Stars and Stripes cornhole beanbag toss is complete with the rules and instructions. It's portable and easy to carry around, so you can bring it anywhere you want. They included two 36 by 24-inch boards with reinforced corners and sides that won't chip or break. Their slick sliding surface enables the beanbags to glide smoothly.
Both boards are also durable enough to withstand a few knocks and bumps if you happen to have it in the car trunk while hitting the road. And although the boards aren't waterproof, they are American cornhole Organization approved.
Of course, East Point sports know the game won't be complete without being backs for this set. It includes 8 premium beanbags and 2 team colors. These star and stripe beanbags are six inches tall and six inches wide with a weight of 16 ounces.
All of them are made from durable premium cloth; the last four years of enjoyment with this outdoor game set, you can have more excitement on your usual trips. It comes with built-in storage and carries handles to let you bring the game wherever you go. It's also easy to transport as the boards can be attached.
Capture-the-flag redux (glow-in-the-dark)
The Capture-the-flag redo glow-in-the-dark outdoor game for groups. Who says playing games have to stop at night? This one begins when the Sun Goes Down. If you're looking for an extremely exciting way to enjoy a long night with your friends or family, then capture-the-flag redux has got you covered. This is one of the most popular games and youth camps so prepare for a night full of laughter as this game will make you run around like a child.
To get started, the capture of the flag redux includes two glowing orbits, five territory lights, eight Jail markers, 10 LED glow bracelets, 12 game variation cards, and one set of Illustrated instructions.
The LED bracelets last for up to 12 hours on a single charge, so there's no excuse not to join your team. You'll never get bored with this game as there are a dozen variations, but the cards you can choose from to help you add some twists. It's easy to set up and easy to learn. Kids will get the grasp of the rules in less than a minute.
What's really cool about capturing the flag redux set is that you can use it to play other games such as laser tag, airsoft, or paintball. More ways to spice up your game are a great activity or icebreaker to bring together everyone and develop teamwork skills.
Anyone who loves to play games, be a kid or kid at heart, I'll be delighted to receive this set as a gift. Pick your team's suit up, hide the flag, and get ready to be amazed at how exciting capture the flag redux really is.
If this is your first time playing your glow-in-the-dark game, then get ready to find out just how entertaining. It is a very enjoyable yet affordable way to spend the whole night with the family.
The ramp shot game set cornhole on steroids
The ramp shot game set is described as cornhole on steroids. If you're looking for fun and a new thing to do on your beach campsite or tailgate party, look no further than the ramp shot game set. Recognized by the national sporting good association as one of the top 10 new products, you can be assured that this American-made product is exciting to play and exceptional quality. The ramp shot game set is complete with two ramps, four balls, two stickers, two nets, and an instruction menu.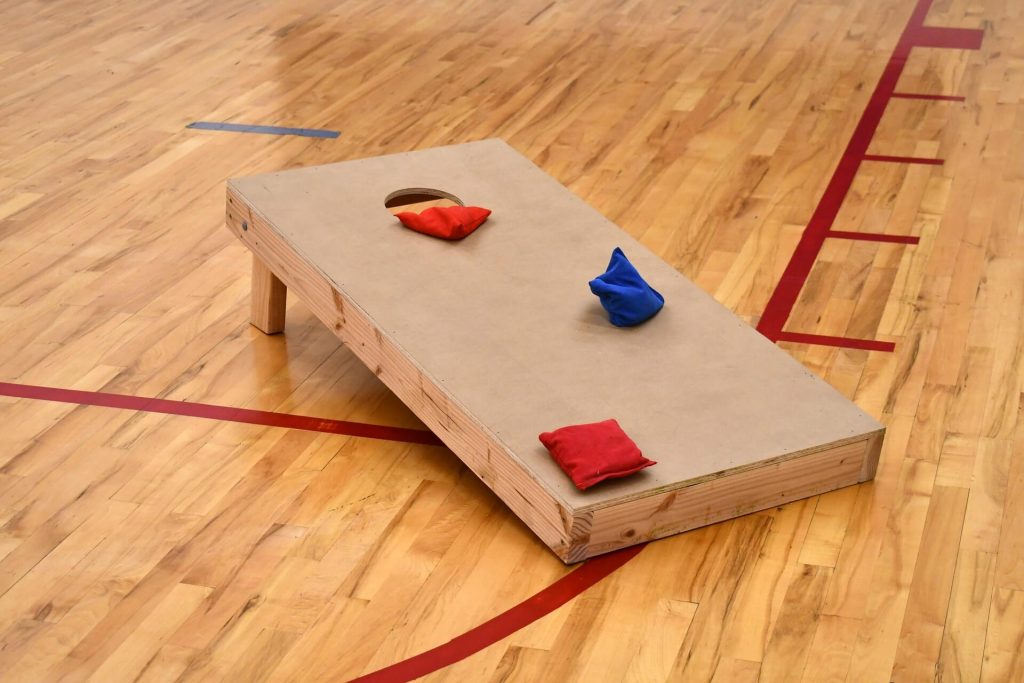 There's no need for hassle setups is you can use it immediately right after you take it out of the box. This product is specially designed to withstand years of rigorous play but still lightweight enough to keep you comfortable when you carry it. It's portable stackable, and weather-resistant, making it perfect for all seasons of enjoyment.
Aside from its rugged construction, the ramps are easy to clean and store, so you won't need to think about where you have to keep them. They stack neatly, making them more convenient for you to carry anywhere your itinerary brings you. This action fact outdoor game requires two to four players that split into two teams.
One throws the ball while the other catches the first team to reach 15 wins. It may sound easy, but this game will keep you moving, which is also good for your health. with a ramp shot game set, you get to play and exercise all at the same time.
EastPoint Sports 6-player Croquet Set
The premium six player croquet lawn game with a carrier from East Point sports this popular outdoor game calls for physical skills being strategic ability and, of course, a couple of mallets and balls to start the match.
Although croquet isn't as energetic as the previous outdoor games, we featured it's interesting to play. If you've ever wanted to level up your barbecue party weekend trip for the rest of your day, don't miss the chance of getting a cheap but high-quality croquet set like the East Point sports premium six-player set.
It includes everything you need six mallets, six colored balls, two steaks, nine wickets, and a full set of instructions, not to mention the portable carry caddy that's compact and extremely handy. Most buyers like this product are the durable extra-long 36-inch mallet handle that promotes natural playing posture and increases ball control. It's comfortable to hold, so even if the game lasts for hours, your hands will still feel great.
Make sure you won't miss the steak, Eastpointe sports made the color balls extra large, and the mallet had even bigger, measuring it nine inches long by 2 inches wide and 2 inches high. In addition to that, they've included heavy-duty metal wickets that withstand bending, so there's no need to fret even if you hit it hard. all of this croquet equipment is made durable and will last for years, and there you have it the best of the best outdoor games that never go out of style.
Conclusion
There you have it the best of the best outdoor games that never go out of style. Don't let technology take up all of your time. Go outside, gather your friends or family and play your heart out, even if it's just for a little while.