How to Select High-Quality Boot Dryers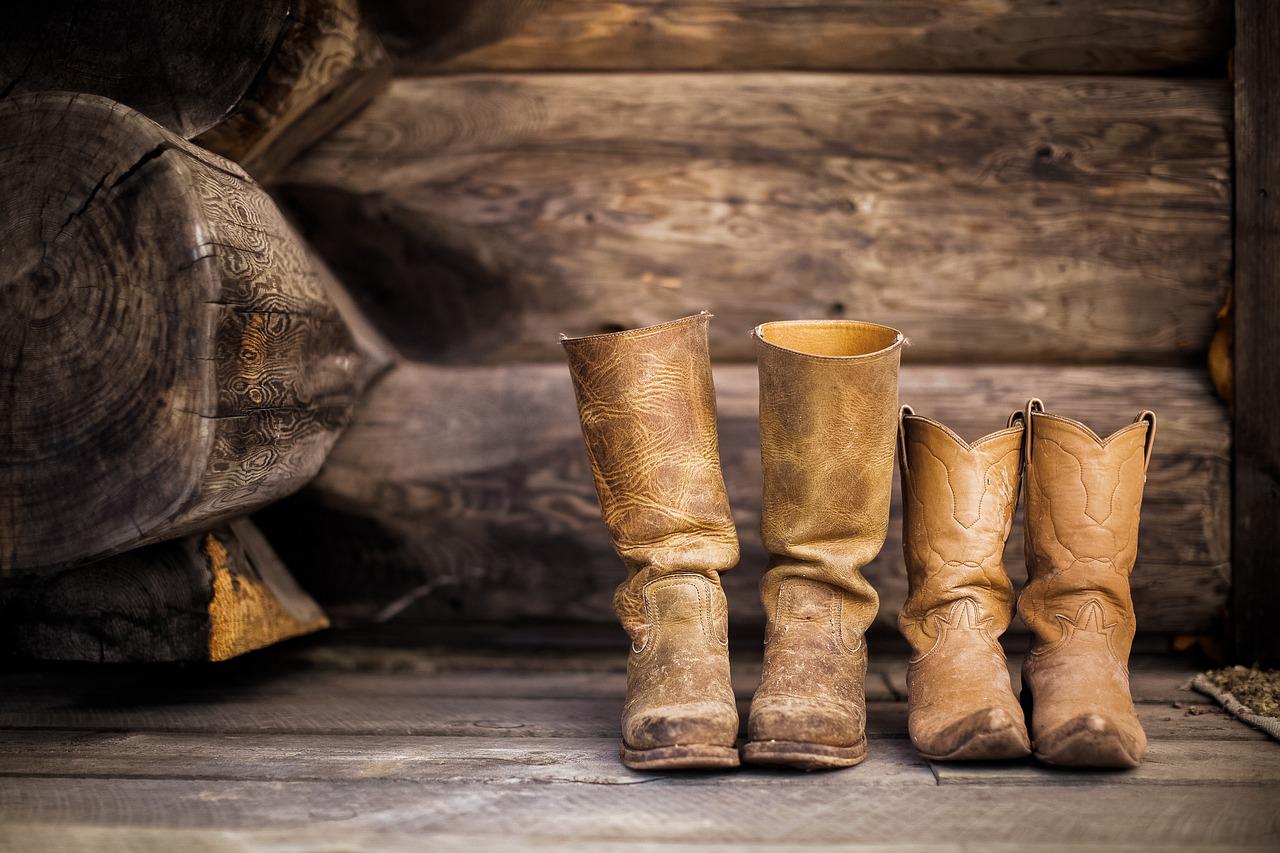 A boot dryer is a perfect tool for maintaining dry, comfortable boots for your outdoor adventures. No single dryer will work for everyone, but some models are suitable for most people and offer efficient drying for moist, wet, and soaking wet boots. Selecting dryers is all about identifying the perfect solution for your needs.
Here's a look at four things to consider when selecting high-quality boot and gear dryers:
1. Dryer Type
You'll encounter different types of boot and gear dryers, including convection, forced air, positive temperature coefficient, and UV-based dryers. Other drying tools use silica gel-based products or propane and each type has unique benefits.
You can rule out the latter as they're too slow to suit hikers, campers, and other outdoor enthusiasts.
Convection and forced-air dryers are the best solutions for those seeking fast drying. They feature tubes/extensions over which you place the boots. Forced air dryers feature heating elements that produce heat when electricity passes through a coil. One example is the Versa Dri dryer, which features patented technology capable of drying your boots in 10-40 minutes.
2. Drying Capacity
Most adventurers don't embark on solo trips. They share the experiences with other enthusiasts or family members. Consider the drying capacity and versatility if you're looking for a dryer for the whole crew. Some dryers can handle a pair of boots simultaneously, while others dry one at a time. You can also find different extensions to extend functionality.
The best models feature various extensions, so you can dry boots, inserts, gloves, helmets, hats, socks, and even jackets. Purchasing such versatile dryers eliminates the need to have multiple units. If you have a bigger family, consider investing in more than one unit to verify that everyone is covered. Don't forget to review existing extensions and allowed gear.
3. Heat Settings
Not all boots require heat to dry. Some options, like leather boots, can get damaged by heat, which strips them of their oils, causing them to shrink and crack.
The best boot and shoe dryers feature heat settings that you can use to adjust or shut off the heat. Some use cool air techniques to dry the boot without damaging its fibers.
If you're like most enthusiasts, you probably have more than one pair of outdoor boots. Some can work with heat drying, while others are more suited to cool air drying. A dryer with both settings allows you to dry both pairs without investing in another drying tool. You can find dryers with settings for moist, wet, and soaking wet boots.
4. Drying Time
High-quality boot dryers take a few minutes to dry your boots, depending on how wet they are. The best drying tools feature various settings to accommodate moist to soaking wet boots. Drying time will vary depending on the particular boot model, material, and external conditions, such as atmospheric humidity.
Top-rated dryers feature powerful blowers that trigger aggressive air movement to blow detached moisture away from the boot. You should find a good surrounding to prevent the water vapor from condensing back on the boot's surface. Some dryers can get your gear warm and comfortable within only a few hours, while others take longer.
Other Considerations for Quality Boot & Gear Dryers
Choosing a dryer is all about finding the most suitable unit for your boots. Apart from type, heat settings, drying capacity, and time, you should review additional features that make the dryer stand out. Consider the port height if you have taller footwear. Other aspects to review include articulating tubes, drip tray, and extra features like timers, gloves, and mitten extensions. Make sure you choose dryers with a growing reputation and good reviews from other users.
Top Quality Boot Dryer for Adventurers
Your boots will get wet if you like outdoor adventures, such as hiking, camping, off-road biking, mountain climbing, and skiing. Purchasing a premium quality boot dryer can help you have dry and comfortable gear on the go.
When selecting a portable dryer, stick to reputable brands and models that depict efficiency, versatility, and longevity.
10 Benefits of What-if Data Visualization Tools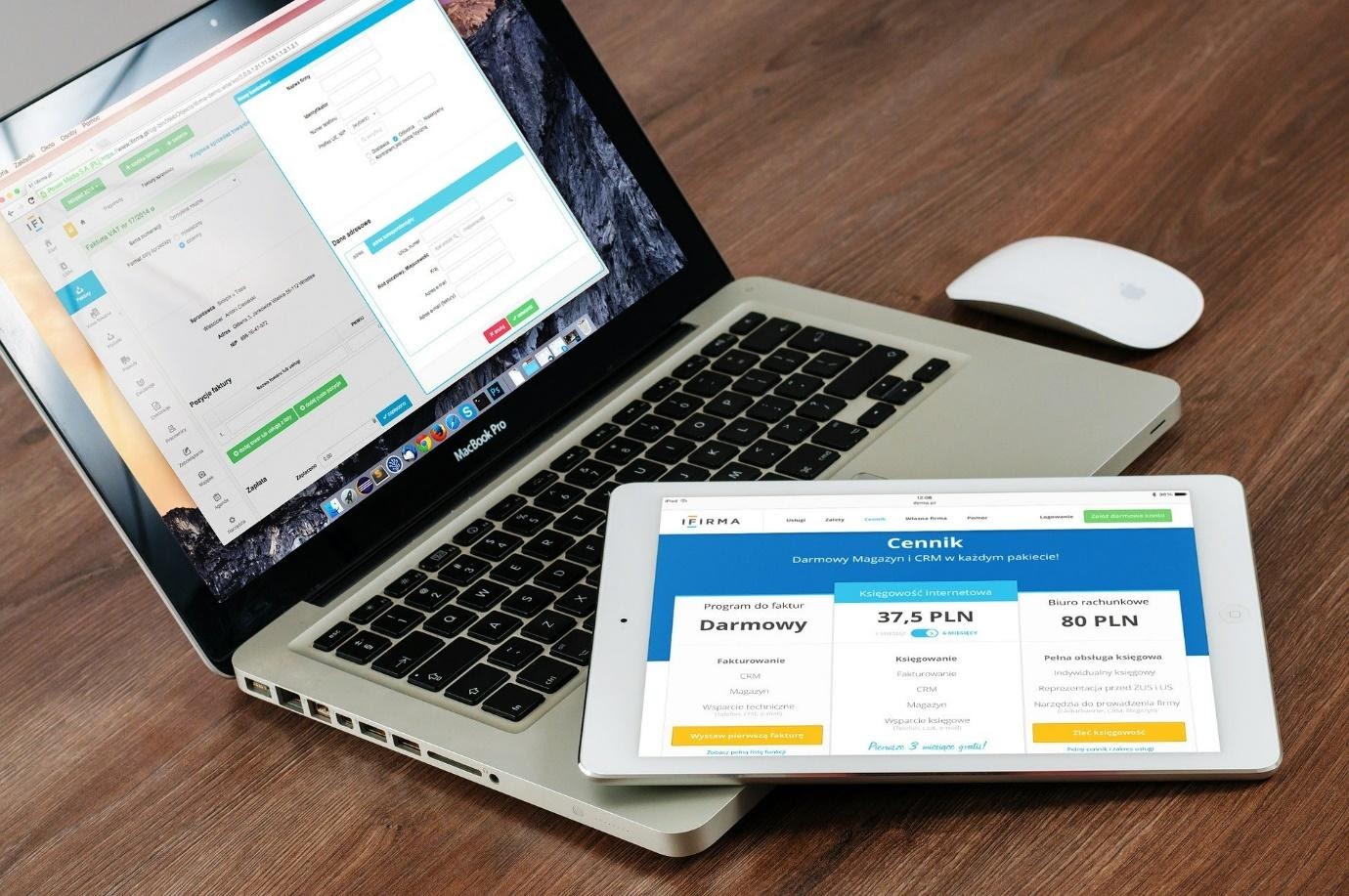 What-if data visualization tools allow users to analyze the impact of various changes on key performance indicators such as revenue, profit, or volume. These changes could include price, quantity, promotion, etc. The process involves changing one input variable while keeping all other variables constant to observe how the change affects the output of all variables.
What-if data analysis is a useful way to make informed decisions for your business. This article will explore 10 benefits of what-if data visualization:
Benefits of What-if Data Visualization Tools
1. Data Synchronization
What-if data visualization lets you use the same data for multiple what-if analyses. Because it's integrated with existing systems, you don't have to enter data multiple times. You can also import data from other systems and visualize it all in one place, which helps you quickly identify trends and solutions.
It's also useful when you need to share data with others. You can visualize the same data and let others interact with it to discover further insights. Data synchronization helps you create a data-driven decision-making culture where everyone works from the same data.
2. Real-time Data Analysis
What-if data visualization lets you perform real-time analyses as events occur. In other words, you can customize your setup to automatically trigger visualizations when something specific happens. For example, you can trigger an analysis when a sale is made, when a new customer signs up for your services, or when a specific metric crosses a certain threshold.
Real-time analysis helps you deal with huge volumes of data that would be difficult to analyze manually. You can set up the specifications and then shift your focus to more important things. As new data comes in, you'll be alerted of any problems that arise and able to quickly address them.
3. Systemic Error Detection
What-if data visualization tools can perform automated data cleansing. This is useful when the data is coming from multiple sources that aren't consistent with each other. What-if visualizations can detect systemic errors that may not be visible otherwise.
You can also use what-if data visualization to verify the source data. This can save you time and improve the quality of your analysis.
4. Improved Communication
The tools also let you create interactive visualizations that anyone can view and understand. They allow viewers to manipulate the data and create new visualizations, enabling you to engage your team and help them make more informed decisions.
If your business has multiple office locations or your team works remotely, having a single data platform can help streamline your goals and operations. Data visualization tools let you share key insights with everyone, keeping all employees on the same page.
5. Enhanced Auditing Capability
A key benefit of what-if data visualization is the ability to perform real-time auditing. What-if visualizations allow you to verify that source data is correct and consistent.
This is particularly useful if you're tracking critical KPIs. What-if visualizations can also help you identify and correct irregularities in the data. This enables you to avoid major issues and keep your team engaged and motivated.
6. Risk Estimates
What-if data visualization allows you to estimate risks and analyze uncertainties. When you're trying to make business decisions that may impact your customers and other stakeholders, you can safely run the estimates first. You can create scenarios that account for potential problems and find ways to minimize their impact.
What-if data visualizations let you see how different variables could impact your key performance indicators. You can also see how changing one of those factors affects the others. This helps you understand the level of uncertainty in your business. It also allows you to better identify the risks you're facing and find ways to navigate them.
7. Rapid Exploration of Opportunities
Another benefit of what-if data visualizations is the ability to discover and explore growth opportunities quickly. By exploring the various what-if scenarios, you can quickly understand which factors have the biggest impact on your KPIs, as well as the impact of multiple changes on the total cost of goods sold (TCG).
What-if data visualizations can also help you quickly understand which of your business processes are the most profitable and what you can do to make them more efficient. This can help you identify areas of improvement so that you can better prioritize your time.
What-if analysis is also an excellent way to explore and visualize the relationship between various data points in a single view. This makes it much easier to identify hidden insights and make connections between data points, enabling you to make more informed business decisions.
8. Better Understanding of Research Findings
The process also helps you understand the research findings you're working with. It allows you to see how changing one variable can impact another. This is particularly helpful when trying to solve a problem with your business or product.
You can set up different scenarios to see how various factors impact your KPIs. That allows you to test different solutions and see what impacts they have. This helps you avoid creating a solution that solves one problem but unintentionally creates others. You can also identify better solutions because you have a clear understanding of the problems at hand.
9. Enhanced Collaboration
Another benefit of what-if data visualizations is increased collaboration among team members. What-if data visualizations allow multiple users to explore and experiment with different scenarios in a single view. This means multiple users can see and edit these scenarios simultaneously, resulting in effective collaboration and communication among team members.
What-if data visualizations make it easy for team members to explore different scenarios, visualize the results, identify areas for improvement and make suggestions for the next steps. For example, marketing analysts can easily explore various techniques and visualize the impact of key variables such as advertising spending, traffic sources, and the number of sales reps. This allows them to identify areas of improvement and prioritize their efforts to maximize the return on investment (ROI).
10. Increased Customer Awareness
A significant benefit of what-if data visualizations is increased customer awareness and education. This allows you to quickly identify and address potential issues by adjusting prices, promoting certain products or services, and increasing investment in marketing and sales.
What-if data visualizations allow you to make more informed decisions that will positively impact your business by increasing customer awareness and education. For example, what-if data visualizations can help you identify price points that maximize profit. This allows you to increase customer awareness and education by adjusting the price points.
Time To Invest in Data Visualization Tools
By now, we hope you've realized just how powerful data visualization tools can be for your business. If you've been struggling to understand your data, or you're just looking to gather more insights in a feasible way, what-if data visualizations could be exactly what you need.
La casa de los famosos : what other celebrities could be part of the new reality tenants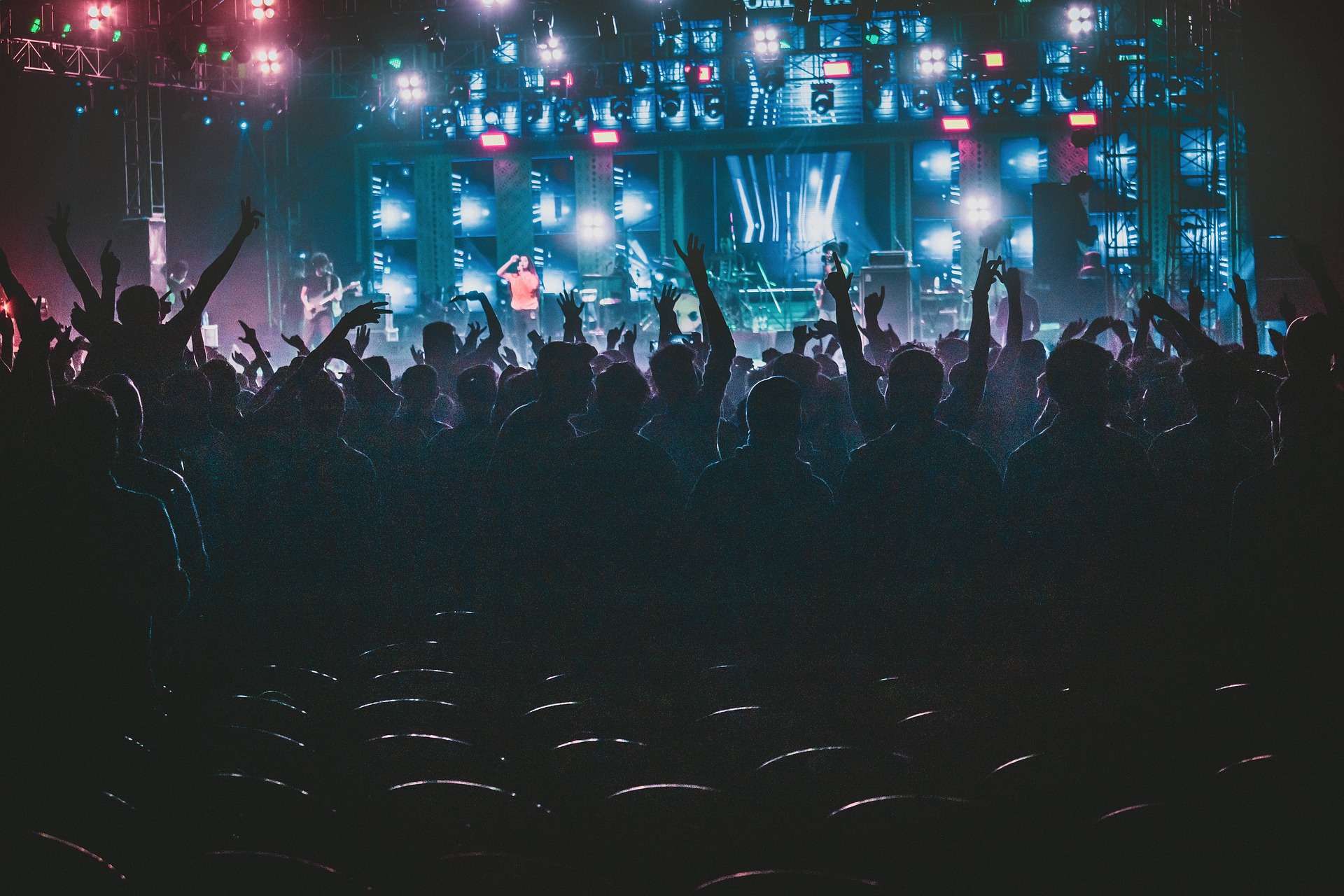 In just one season, La Casa de los Famosos became one of the most popular reality shows on Spanish-language television. Following the announcement of its second edition and Telemundo's recent confirmation of its first confirmed big star, the official trailer has unveiled the faces of additional probable superstars who will appear in the next chapter, which will begin airing next Tuesday, May 10.
Even though there is much speculation online about who will be taking part in the project, some celebrities' identities have already been revealed through social media posts and even through photos that resemble those used for promotional purposes. As a result, Mexican viewers have identified several well-known figures who have promised to stay on board with the contrived project following its recent broadcast in the United States.
Acapulco Shore present
As was the case last year with the late entry of Manelyk González to la casa de los famosos, despite being at a disadvantage with other celebrities such as Gaby Spanic, Celia Lora, or the same winner Alicia Machado, the Mexican managed to sneak into the top 2, proving to be a real girl despite the format. Brenda Zambrano and Luis Caballero Potro's names haven't stopped ringing. Therefore it's practically a certainty that both will be in the second season.
The prominent influencer, who also appeared in the second season of the reality show on MTV and Paramount + and is currently a part of Resistiré -seems to have a relationship with the said number- has made it evident that she may be the new big favourite to win. Fans of the most renowned home on television would have noticed Foal with her new hairstyle and some new photography technology.
Miss Laura on Telemundo?
On American television just a few weeks ago, there was the queen of the talk show, a type of television interview in which one or more guests are invited to provide their thoughts on a particular topic, sometimes in the form of a discussion. After leaving Televisa and her scandalous run-ins with the Mexican authorities, she mentioned a series, book, and possibly a new program when asked about her plans. Still, this reality show would be one of her new excellent prospects.
In addition to Mayeli Alonso and Zalvador Zerboni, other well-known figures in the industry include Juan Vidal Gil, Osval Ros Alonso, and Daniela Navarro. Negotiations with several musicians who claimed to have already been confirmed for the reality programme broke apart. The show would be entirely live for an extended period "shut up in the home," thus an agreement would not have been struck.
Niurka Marcos the first confirmed
The 54-year-old dancer begged her followers not to leave her alone and keep an eye on her performance. She explained the following in a video on her Instagram account:
"Here we are with the entire La Casa de los Famosos team because you asked for it, I consent because I love you, and we are going to start this whole journey, do not abandon me, accompany me all the time, 100 percent attached to me, remember that we are super connected, bebenius, his mother Niu enters La Casa de los Famosos, and together we are going to win."
Pakistan Post office Tracking packages and shipments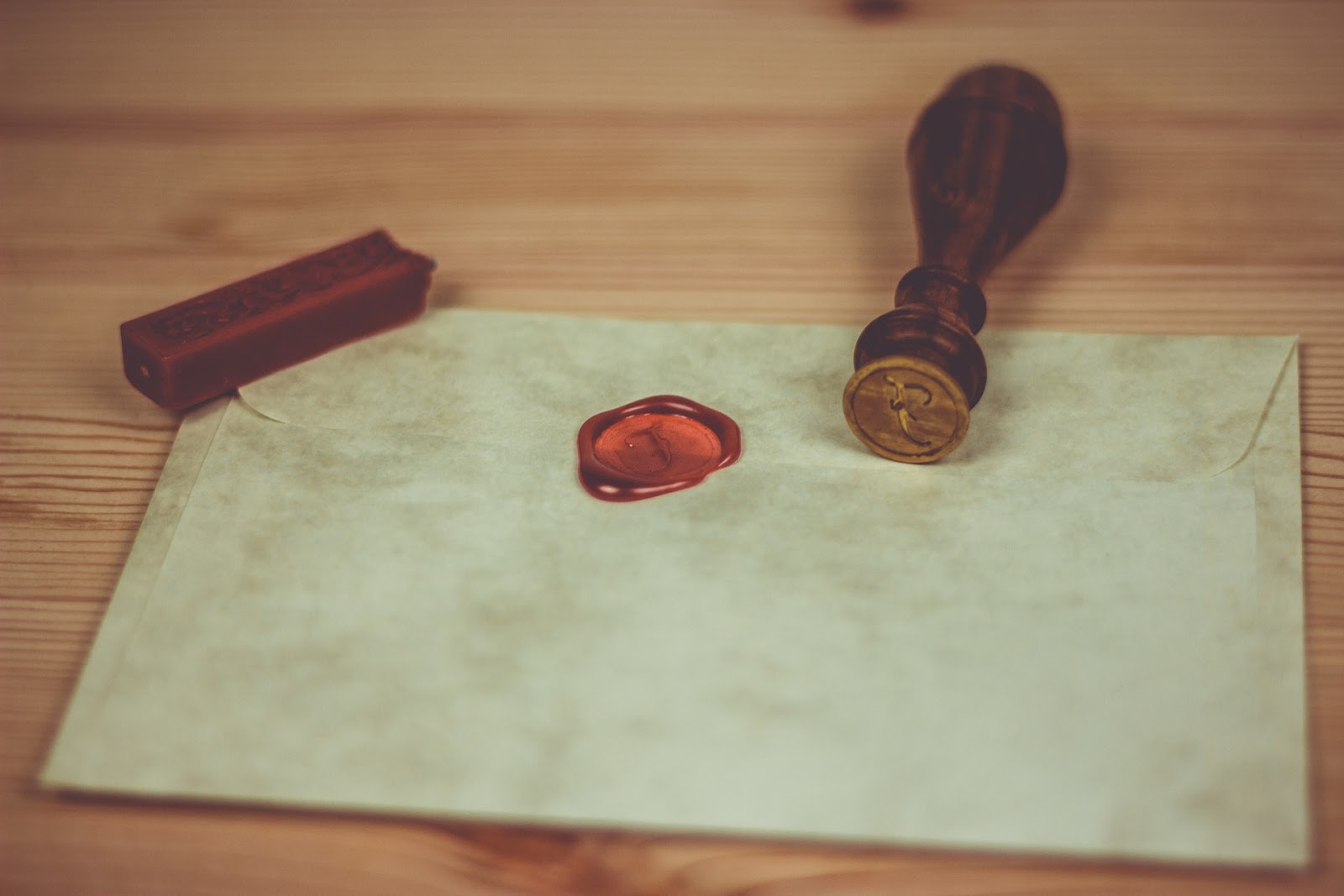 Pakistan Post Office is one of the most prepared government workplaces in the Sub-Continent. In 1962 it was isolated from the Telegraph and Telephone and began functioning as an autonomous connected division. Pakistan Post is offering postal types of assistance in each niche and corner of the country through an organization of around 13,000 mailing stations.
Pakistan Post is giving conveyance administrations to around 20 million families and organizations as local area administration with practically no expense contemplated. Notwithstanding its conventional job, the Pakistan Post additionally performs office capacities for Federal and Provincial state run administrations, which between pseudonyms incorporate Savings Bank, Postal Life Insurance, Collection of Taxes, Sui Gas,Collection of Electricity, Water, and Telephone bills. Pakistan Post is additionally offering a widespread postal support network in congruity with the Universal Postal Union (UPU) technique to guarantee secure and opportune conveyance of mail, cash and material at reasonable expense through usage of individuals, cycle and innovation and inventive item contributions.
Packages is an iOS and Android application, which will assist you with following shipments conveyed by Pakistan Post.
About Pakistan Post
Pakistan post has a long history, it started working as the Departments of Post and Telegraph in 1947 and separated from Telegraph and Telephone and filling in as a free joined department.Pakistan Post is giving various types of administrations including traditional post administrations, investment funds bank, postal life coverage, assortment of charges, assortment of power, water, sui gas and phone bills. PakistanI Post office is likewise offering a widespread postal assistance network in concordance with theUniversal Postal Union (UPU) system to guarantee secure and ideal conveyance of mail, cash and material at reasonable expense through usage of individuals, cycle and innovation and inventive item contributions.
Pakistan Post Tracking Details
TrackingMore is an outsider package following instrument (otherwise called multi-transporter following apparatus) which upholds online bundle following of overall 477 express and postal messengers. You can enter a following number, air waybill (AWB) number or reference number to follow and follow a solitary worldwide or homegrown bundle, use CSV transfer or tranquil shipment following API to follow different bundles.
On the off chance that you check situations with mass worldwide bundles transporting by means of Pakistan Post, TrackingMore will show all following subtleties in a single spot, from both beginning nation and objective country.
Pakistan Post number standards
( # Letter, * Digit ! Letter Or Digit
( R# *** *** *** PK )( V# *** *** *** PK )
( A# *** *** *** PK )( C# *** *** *** PK )
Trackingmore gives constant subtleties of your Pakistan Post package,supporting numerous dialects like English, French, Spanish, German from there, the sky's the limit.
Shipment Tracking Management:
a. Auto following and conveyance notification:after logging in,you can set up the "Warning Settings",and the framework will auto track your Pakistan Post waybills and advise clients when on the way, get, conveyed or exemptions.
b. Viable with ebay/aliexpress/magento: with your ebay,aliexpress,magento account jumping to trackingmore,our framework will gather the information together , so you can deal with your shipments in a single spot.
Multi-language support:
Support sixteen unique languages,so it's advantageous for clients from various nations.