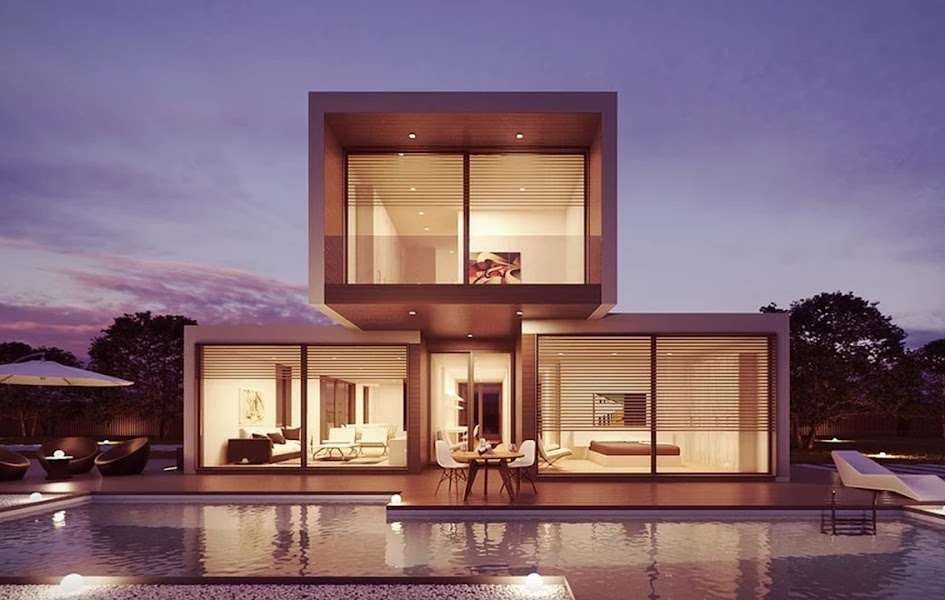 He is an expert in real estate, a wealth development coach, an author, and a guest speaker. 18-year-old Zaki Ameer arrived in Australia with an unwavering determination to succeed in his business dreams and not only land on his feet.
With a lack of friends, no income, and a significant debt due to university fees, Zaki found himself living in an alien culture with few friends. As he decided to stay in Australia, he spent the next four years working eight-hour days and studying business and finance at night. Then he would come home in the late hours of the night to complete coursework.
Eventually, Zaki, once out of debt and with a Bachelor of Business under his belt, had a chance meeting that inspired him to dabble in property investment. Zaki was able to secure a successful portfolio of ten properties, worth over $3 million, a few years after that.
In addition to speaking at seminars and events on wealth creation and personal development, Zaki quickly became known for his incredible achievements. This was the place where he discovered his passion for sharing knowledge, and this led him to create DDP Property (DDP), a unique wealth creation program, in 2012.
DDP has helped close to 1,800 clients purchase more than 1,400 properties over the past several years. As part of its commitment to the community, DDP Property gives back to a variety of nonprofit organizations. Among the charities they have supported and continue to support are Children's Hospital at Westmead, Sydney Young Professionals, Tiny Miracles, The Sri Lankan Annual Ball, and The Raise Foundation.
The purpose of Zaki's business is to provide clients with information and guidance as they begin their own property investing journeys. The company, which Zaki started with just one employee, now has 15 employees who provide each DDP client with customised, ongoing service to meet all their changing circumstances and needs.
In his role as mentor, Zaki advises and mentors his team every day in relation to the business of the client, as well as in relation to their professional development. Many of his team members have created their own investment portfolios. One of Zaki's team members grew his portfolio from 0 to 10 properties in just two years through personal mentoring.
DDP's Kickstart program is another example of its unique and affordable services developed to give Gen Y's the help they need to enter the property market while also establishing financial literacy.
To be recognized as one of the world's most significant wealth creation, real estate investment companies, Zaki's long-term vision for DDP is both to continue developing innovative strategies and services for clients and to achieve global recognition.
This blog was started by an Australian many years ago. Consumers can get the facts from an independent source. Do not sugarcoat the information or be negative. In spite of being an optimist, I am also able to smell BS easily.
My experience as an investor has shown that property investment returns are not very high. To increase my returns on investments, I am looking for better methods. And they were right there! My free training course has helped thousands of Australians. Let's discuss it later.
gb whatsapp apk download gb whatsapp whatsapp apk apk download whatsapp download
gb whatsapp apk download latest version gb whatsapp whatsapp apk apk download download latest latest version latest gb version
Download Youtube Video Download Youtube Youtube Video Download Video
AMAZONE innovations throughout the world AMAZONE innovations innovations throughout throughout the world AMAZONE world
Tn machi Da Has Blocked In India Tn machi Da Has Blocked In India Tn machi Blocked Blocked In India
Find the best time clock and payroll software for your business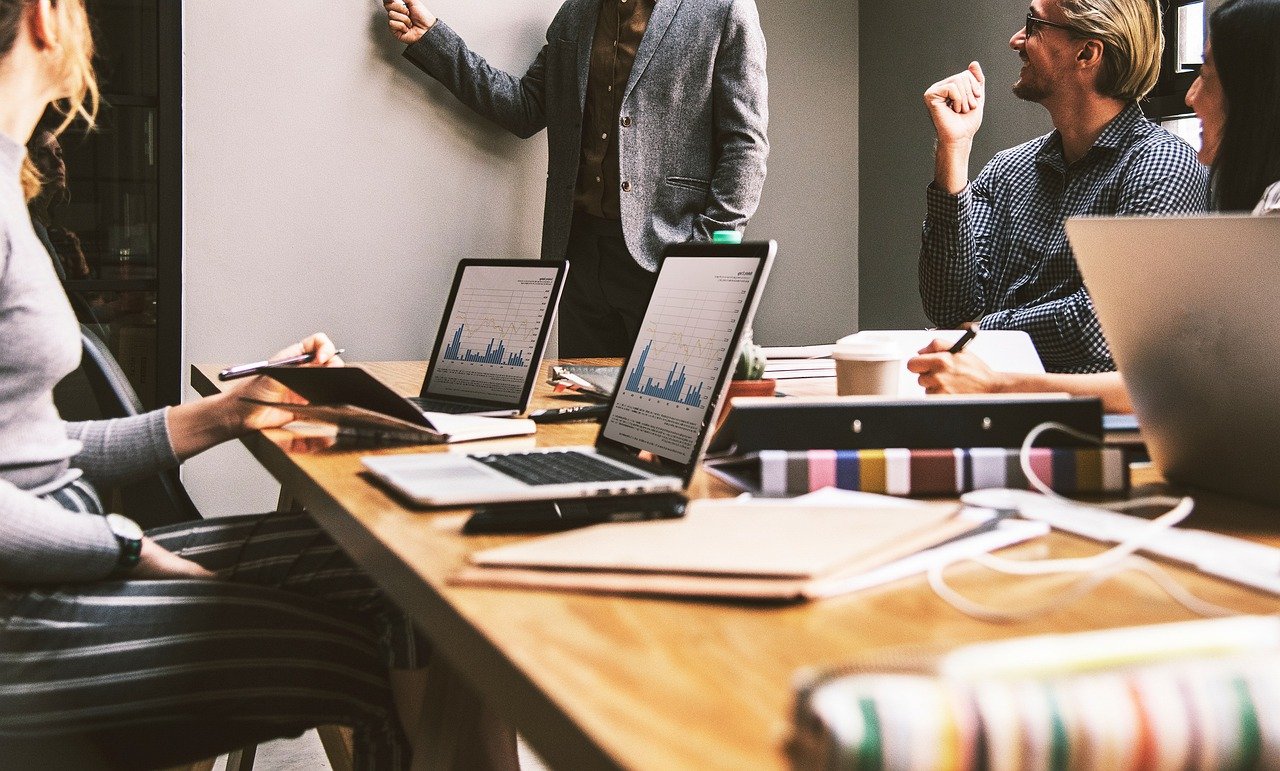 If you're running a business, you know how important it is to keep track of your employees' hours and payroll costs. In fact, it's one of the most important parts of running any company, as you need to make sure that your workers are compensated fairly, while still making enough profit to stay in business. However, if you're not using an effective time clock and payroll software, it can be really hard to manage all this information effectively and efficiently. Here are some tips on finding the best time clock and payroll software for your business.
What's a good accounting solution?
There are thousands of accounting solutions on offer—how do you pick a good one? A great place to start is by asking around. If you know any freelancers or small businesses that are using a solution you like, ask them about their experiences; if not, search online reviews or check out ratings from sites like Capterra. When comparing solutions, ask yourself questions such as: Is it easy to use? Can it be tailored to suit my company's specific needs?
3 Basic Questions To Ask About Time Clock And Payroll Software
Before purchasing any system, it's important to consider these questions. Is it easy to install? What are its features? How is customer service? Your answer will make a big difference in how much you actually use it. If it's difficult to implement or there aren't many features, chances are you won't find yourself using your new system very often.
Cloud-Based vs. On-Premise Time Clock And Payroll Software – Which Is Right For Your Business?
Cloud-based solutions are a good option if you have a small business or don't need much out of your system. It's easy to access and requires very little maintenance on your part, although cloud services still require an Internet connection, so it's not ideal for use in remote locations. On-premise software, on the other hand, is more expensive up front but is built to do more than its cloud-based counterpart.
Features You Should Look For In A Time Clock And Payroll Software Solution
Businesses have a lot of choices when it comes to time clock and payroll software. To make sure you find a product that offers all of your key needs, here are some must-have features you should look for in any solution. The Payroll Software You Choose Should Be Fully Integrated With Your Current Accounting Software: If you're looking for time clock and payroll software, chances are good that you're also looking for a way to automate your company's accounting processes. A fully integrated solution can help streamline your accounting workflow by ensuring that data is always up-to-date—and if there's ever an issue with one process, it can be quickly resolved without causing problems in other areas of your company.
How To Evaluate The Top Time Clock And Payroll Software Solutions Of 2019
There are hundreds of solutions that claim to handle timekeeping & payroll. But, no matter what you're looking for (freelancer vs. full-time, employee vs. contractor), there's one thing to consider: does it meet your company's needs? For example, if you operate a small business without employees – just yourself or partners – some apps may not be right.
Seawall Construction Types | 7 Seawall Construction Types Explained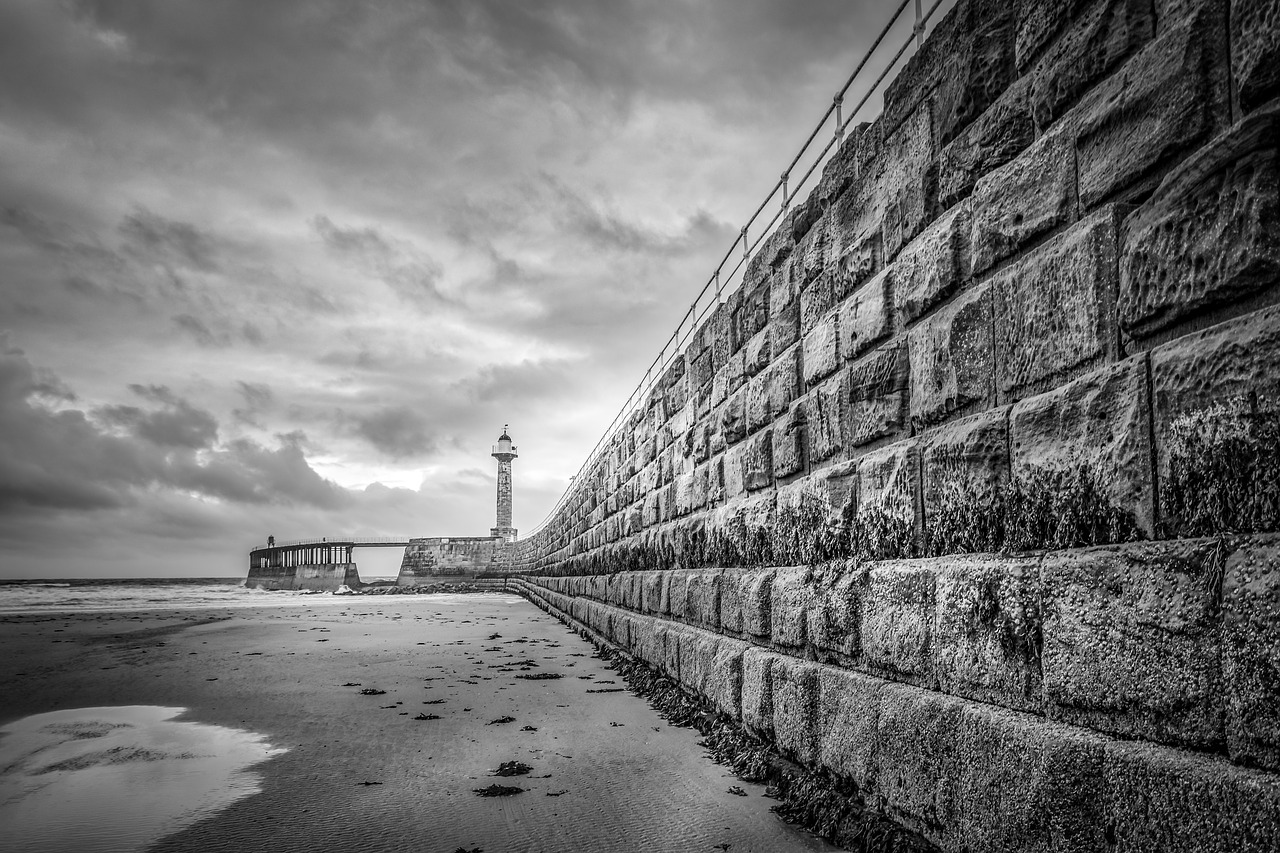 Seawall construction has played an essential role in protecting people's lives and property as an integral aspect of social and economic growth. The Seawall's shape is the most fundamental link in constructing this barrier. How to Choose and Optimize The cross-section of the Seawall is another issue that must be addressed during the construction phase. When you own beachfront property, you know the dangers that random and frequently harsh environmental variables might bring. When you own beachfront property, you are aware of the potential threats that unpredictable and often severe events on the earth might bring. After purchasing a property near the beach or bay, you must be prepared to deal with the potential dangers of flooding or other environmental disasters that may cause damage to your home or property. Seawall construction can help safeguard your investment and keep your home from flooding for a long time. In this guide, we'll go through different types of seawall construction.
What is a Seawall?
A seawall is a wall or barrier built to keep the ocean from invading or eroding your land over time. This is especially crucial if you have built houses or other structures on your property that may be destroyed by the ocean or bay seas. Gardens, decorative areas, and playgrounds should all be secured by seawalls to preserve your investment and yourself and your property.
Benefits of Using Seawalls
Having a seawall on your property has several benefits, the most important of which are as follows:
Home value: Your Seawall can raise the value of your home and property, allowing it to sell faster and for a more excellent price when you're ready to relocate.
Property protection: Well-built and well-maintained seawalls will assist in safeguarding your property in the case of a natural disaster.
Personal protection: Floods can occur suddenly and unpredictably. By constructing a seawall near your home, you can save crucial time evacuating and possibly prevent floodwaters from entering your home.
Different Types of Seawalls
Beach and lakeshore erosion is a significant issue. Various seawalls can protect against seasonal fluctuations in water levels, floods, and tidal erosion. As a result, coastal conditions influence the type of breakwater and the materials used. Seawalls are built with mortar stones and reinforced concrete. These materials can minimize soil erosion and cause a flood or high tidewater to accumulate behind the wall. The combination of rock dumping and coastal vegetation is the optimum strategy for reducing erosion in inland applications. The following are some of the most effective forms of seawalls:
Riprap
Riprap refers to many stones used to protect or armor coasts or river banks. It is typically a mix of granite, limestone, and concrete rubble distributed in blocks along the coast. This type of revetment is commonly employed because it permits plant life to thrive in the cracks between the surrounding soil and stones. Riprap seawalls are effective because they disperse the force of the waves before they reach the earth behind the rocks. Riprap can also reinforce outdated seawalls by putting them near the wall's base.
Timber seawalls
Timber seawalls may add a beautiful natural look to property while preventing soil erosion. However, compared to other seawalls, these seawalls may require more care, particularly on coastal sites where erosion may be more challenging to control. The frequency with which you must maintain the Timber seawalls is determined by your specific area, chosen materials, and the weather conditions during the Seawall's life.
Cobblestone seawall
The cobblestone barrier is expected along the lake's shores and banks. This necessitates mortar to secure giant, round pebbles at an angle to the water. Cobblestone seawalls are typically installed in less challenging places with moderate wave activity. This revetment consists of massive stones heaped over gravel and small rocks and mud. The stones can be stacked openly to enable water to flow through or joined with mortar.
Concrete Seawall
Concrete seawalls are one of the most durable seawall materials because they can include concrete or other metal supports. The estimated service life in the conditions where you are most likely to live near saltwater is fifty years or more, and the concrete Seawall will grow hard. The panels used to construct the concrete Seawall can be custom-made to reflect the house's general aesthetic or generate the desired appearance. Furthermore, the concrete Seawall requires less maintenance. Once installed, you may fully enjoy the property's long-term value-added.
Steel Seawall
Steel is a cost-effective and sturdy material that is ideal for seawalls. In general, the steel design can survive various weather conditions, making it a good choice when considering the initial structure and life term. However, steel will rust or corrode with time, especially if exposed to seawater.
Steel supports are commonly used in constructing concrete seawalls, which makes them stronger and more effective. It is also important to remember that moving and installing steel may necessitate heavy machinery, making it impossible to move to specific regions, particularly environmentally sensitive areas. As a result, before using steel, the material selection should be carefully considered.
Vinyl Seawall
Vinyl is a less expensive choice that allows you to build seawalls on your property faster and for less money. They act as an excellent buffer against waves that may destroy your land, preventing dirt and pebbles from being washed away. These vinyl seawalls can also act as a buffer in the event of severe weather. However, please keep in mind that vinyl seawalls can only be used for roughly 20 years, limiting your use of these breakwaters and property over time. Regular inspection and maintenance can help extend their lifespan, while budgeting for their replacement will ensure that you are not caught off guard if the seawalls need to be replaced.
Composite Seawall
Composite seawalls are not as sturdy as concrete or steel, but they may be installed quickly. They are composed of pre-colored materials that are simple to install on your property, which means they will look better for a more extended period than other materials. The composite Seawall is especially perfect for installation in difficult-to-reach regions or preserving the natural environment.
FAQs about Seawall Construction Types
What are the three different types of seawalls?
There are three basic types of seawalls and the ones mentioned above: vertical, curving, and mound. You can safeguard any coast from water erosion with these three. 1.
The Seawall's vertical design is what you'd expect. These walls rise straight up into the air like a steel or concrete fence. These seawalls are simple to design and build. They are a dependable solution to stop any high-power fluctuations. But these sea walls absorb the brunt of the impact. The waves have no chance to slow down before hitting the border since the walls are perpendicular to the water's surface.
As a result, these walls will deteriorate swiftly. Water may also be undercut as it rushes down the wall. Vertical seawalls are best used if the seas are calm, or the coastline is protected. As a result, it can resist the trend without maintenance in a few years.
These constructions, often known as stepped seawalls, can channel waves while creating less disruption than vertical seawalls. The curved Seawall is intended to adhere to the shape of the water, resulting in a simple curving effect surrounding your property. They can diffuse wave energy more effectively than vertical seawalls, but they must be custom-designed for your land.
The stacked Seawall protects sloping land from erosion using a chunk of rock and concrete armor. This will not always build a wall, but it will slow the speed of the waves before they reach the coast. These seawalls are not appropriate for bare or high-energy beaches. If the exposure pace is too high, these seawalls will deteriorate faster than the preceding two, resulting in a ramp for the waves.
The stacked Seawall is made out of material piles. These seawalls are usually only temporary. In an emergency, they can be deployed to help protect the coastline or decrease the impact of waves.
The sort of Seawall that is appropriate for you may be determined by the location of your property. Properties on freshwater lakes, for example, may work better with vertical seawalls. On the other hand, owners of beachfront properties may choose the benefits of curved seawalls to assist limit damage to their property.
What is sea wall construction?
The building of efficient barriers to water waves is called seawall construction. This usually delays erosion and prevents coastal land depletion caused by coastline retreat.
What is the name of a low sea wall?
As the name implies, a low sea wall is the smallest dike built to prevent sea water erosion or serve as a breakwater.
Conclusion
To summarize, seawalls are physical barriers against waves. They return the energy that enters the coast to the sea. If you want to employ these structures to safeguard your property, the highlights of the many types of seawalls listed above will be helpful.
2022 is the year of AMAZONE innovations throughout the world.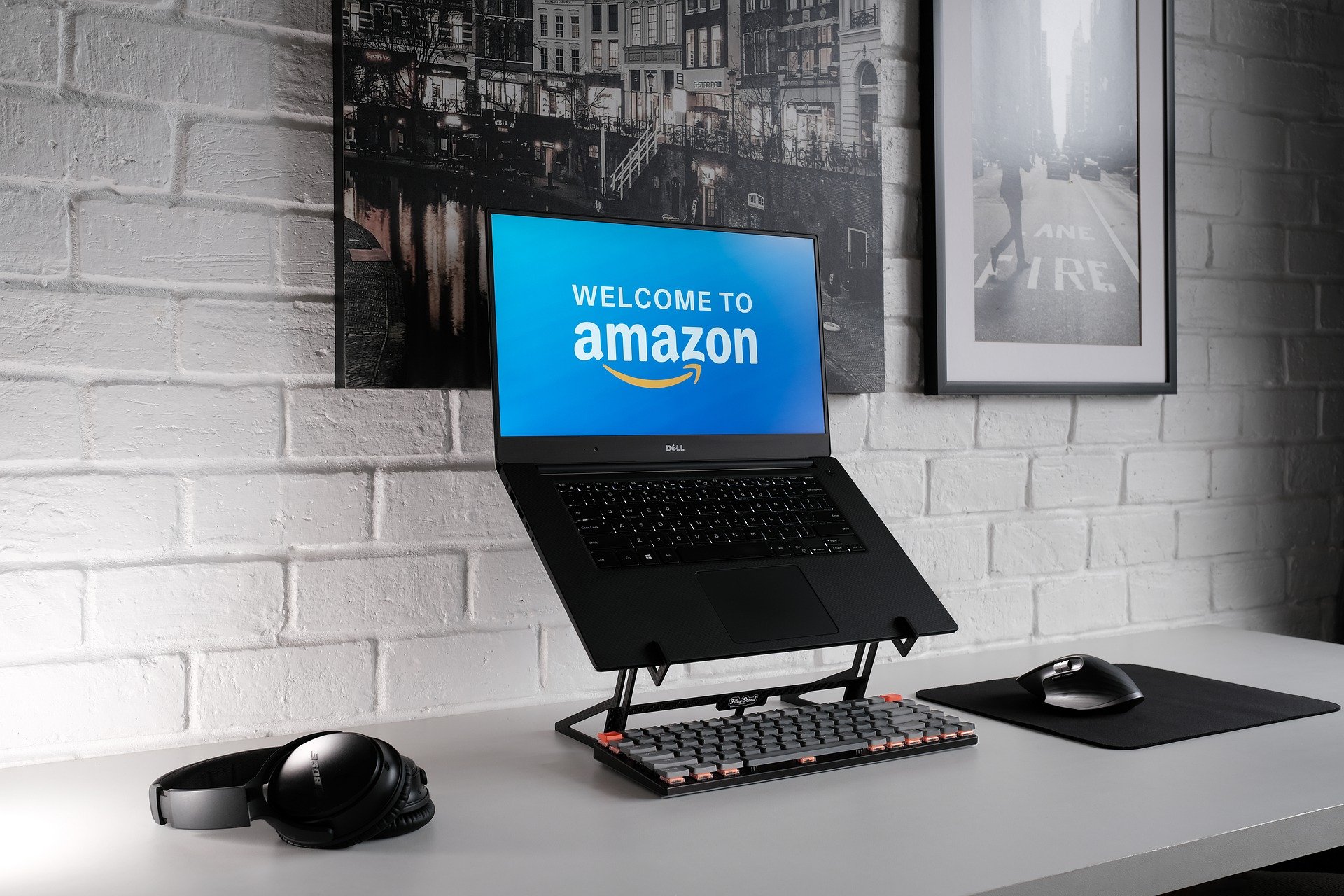 THE AMAZONE GROUP is a global pioneer in fertilizer spreading, spraying, cultivating, and sowing. This family-owned company, founded in Germany in 1883, employs more than 1800 employees across six industrial facilities across the country. Since 1998, CLAAS Harvest Centres have proudly represented AMAZON in New Zealand and Australia.
Amazone Largest Online Retailer
Amazon (Amazon.com) is the world's largest online retailer and a leading provider of cloud computing services.Originally a bookseller, Amazone has grown to sell a wide range of consumer goods and Kindle e-book reader, Kindle Fire tablet, and Fire TV streaming media adaptor. Amazon was founded in Seattle in 1994.
Amazon Web Services (AWS) is a sophisticated cloud computing platform that is constantly expanding. When Amazon Web Services (AWS) launched in 2006, it was meant to serve web pages and client-side applications online. Amazon's Elastic Compute Cloud (EC2) and Simple Storage Service (S3) serve as the foundation for the company's extensive and ever-expanding collection of Web-based applications and services.
Debut Of The Company
Cadabra was the name under which Jeff Bezos founded the company in 1994, but the name was changed to Amazon for the debut of the company's website in 1995. Bezos is believed to have looked through a dictionary for a term that began with the letter "A" to assess the significance of alphabetic placement.
He chose the name Amazone because he wanted the corporation to be as big as the Amazon River, which was one of the world's largest rivers at the time.Amazon is based in Seattle, Washington. The company claims to have websites, software development centers, customer care centers, and fulfillment centers all around the world.
Cloud Computing
Even though it is unclear where the term "cloud computing" came from, it appears to have derived from the habit of drawing stylized clouds to represent networks in diagrams of computer and communications systems. Even though the concept of offering remote access to computing operations through networks extends back to the 1960s and 1970s mainframe time-sharing systems, the term "virtualization" first became widely used in 2008.
Central Computing Facility
Douglas F. Parkhill, a Canadian electrical engineer who published The Challenge of the Computer Utility in 1966, predicted that the computer industry would evolve into something akin to a public utility where communication links link remote users to a central computing facility.
Since the beginning of the twentieth century, efforts to develop large-scale computer services have been hampered by limitations in the capacity of telecommunications networks such as the telephone system. Companies and other organizations found it more cost-effective and convenient to store data and run applications on private computing systems housed within their premises than on public computing platforms.
Summary
The 1990s saw the beginning of the end of network capacity limits as telecommunications firms invested in high-capacity fiber-optic networks in response to the fast increasing use of the Internet as a shared network for transferring information.
In the late 1990s, a group of application service providers (ASPs) was established to supply computer programs to businesses via the Internet. However, while most of the early application service providers (ASPs) failed, their idea of offering software remotely gained popularity a decade later, when it was dubbed cloud computing.
gb whatsapp apk download gb whatsapp whatsapp apk apk download whatsapp download
gb whatsapp apk download latest version gb whatsapp whatsapp apk apk download download latest latest version latest gb version
Download Youtube Video Download Youtube Youtube Video Download Video
AMAZONE innovations throughout the world AMAZONE innovations innovations throughout throughout the world AMAZONE world
Tn machi Da Has Blocked In India Tn machi Da Has Blocked In India Tn machi Blocked Blocked In India