8 Dominant Copywriting Tips & Tactics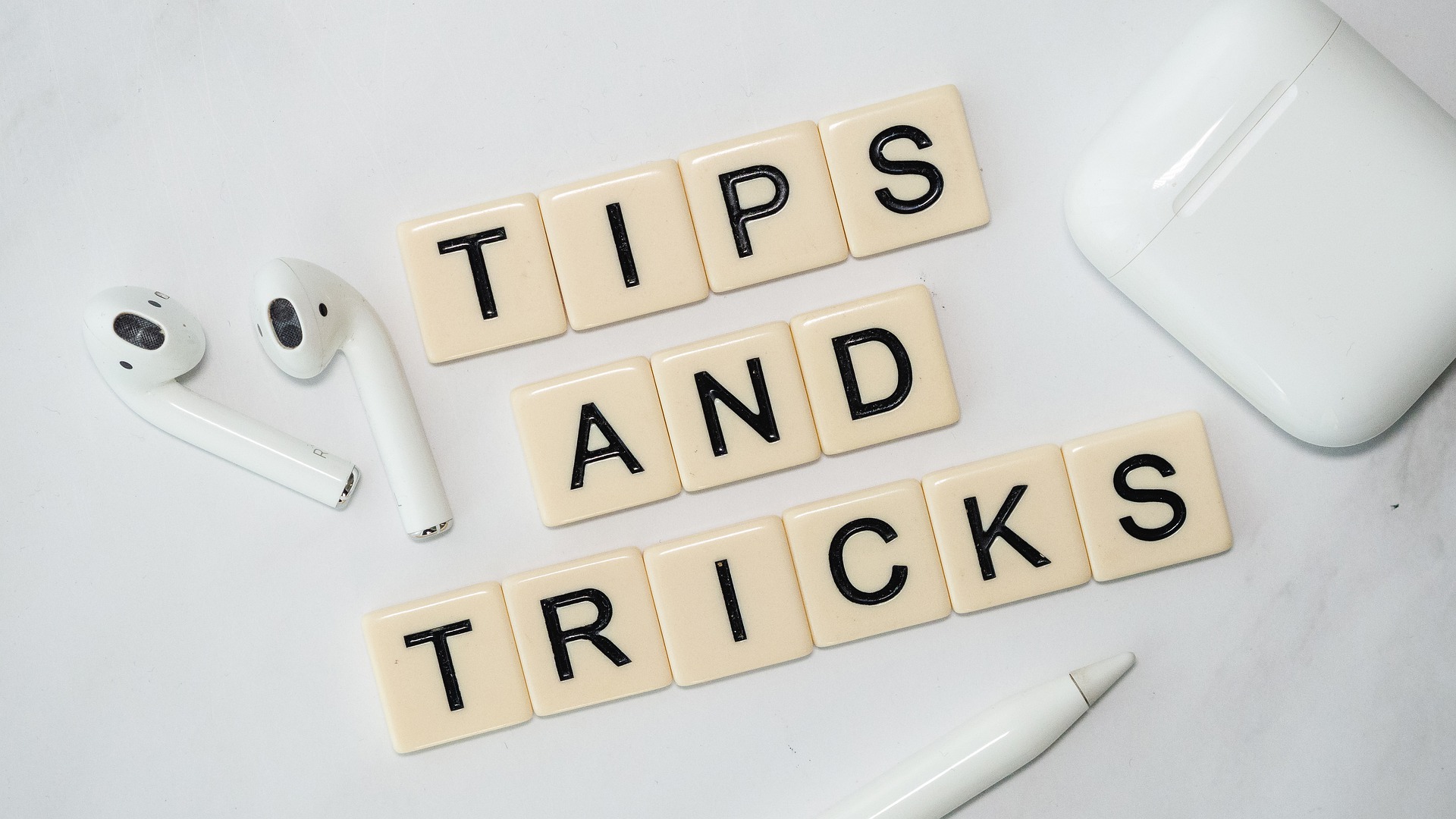 Copywriting is an art. Using the right words, setting up the right tone, answering relevant questions, bringing the content alive with infographics and visuals to create an impression among the readers are all the building blocks of Copywriting. Copywriting may make or break a deal. Hence it is very important to pay utmost attention to all the building blocks of a content 
Copywriting plays a major role in the marketing world today. Good content helps in persuading and convincing the customers to purchase a product or service of a company. It also helps in building a brand, creating awareness about the product, and establishing a long-lasting relationship between the company and the customers.
So to all those copywriters out there, whether you are a professional copywriter or a novice, the following tips and tactics will take your content reach greater heights and sharpen your copywriting skills.

For Businesses who find it tough to create quality content for their website, marketing channels, and blogs, you can head over to Gigzoe and hire quality content writers for website content writing services and


Put yourself in the shoes of your readers
Before starting a blog, get a clear understanding of who is your target audience and what are their needs. Each word that you write should be a solution to your readers' problem. You should do a thorough study about your audience's state of mind, their culture, dreams, etc. so that the piece of content that you write directly reaches deep into the hearts and minds of your ideal customer.
Make it simpler and shorter
Make sure that you don't exploit your readers' time. Your readers' time and attention are precious and once they lose it, it is very difficult to get them on track. It is redundant to use over 1000 words in a place where a topic can be clearly explained in 500 words. To get rid of this, expand your vocabulary to make your writing more precise. At the same time, it is not advisable to use plenty of rarely used words on the blog which may exhaust the readers.
The Power of Storytelling
It is always great to write content in the way of storytelling. It should trigger the imagination of your readers and build an emotional connection. When delivered in a story format, it is easy to remember and the information is retained in the brain for a long time. For example: When you are writing marketing or sales content, you can include the story of the previous happy customers of your products which includes their buying experiences or feedback. This may add value to the products that you intend to sell.
Frame a catchy Headline
All the readers enter your blog only after seeing your headline. You should frame a clever, intriguing, promising, and straightforward headline so that it lures the readers and entice them to click and read further. It is advisable to include the following elements in your headline.
Use numbers: Headlines with numbers have a high conversion rate. Numbers like 3, 10, 20 are commonly used
Keywords: Make use of certain keywords like tips, tricks, techniques, secrets, etc, to gain attention among the readers
Adjectives: Certain words like stunning, magnanimous, brilliant, dazzling, etc, will attract the eyeballs
Begin with freewriting
Before commencing a blog, do freewriting on the topic. Freewriting is basically covering all the key points to be involved in the blog without paying much attention to the rules and regulations, grammatical errors, feedback, and topic deviation. Once you do freewriting, you'll get confidence about how to proceed further with the blog
Skip the introduction for now
If the introduction to a blog is ruined, then your entire blog is at stake. A copywriter should contribute maximum effort in framing a catchy and proper introduction. So, it is better to complete all the other parts of the blog and then write a relevant introduction at the last. This rule mostly holds if you are writing longer blogs.
Call to Action
A Call to Action (CTA) is generally added at the end of the blog to direct the readers to take the desired action. It is mandatory to add CTA at the end. Else, the blog has no value. The ultimate goal of increasing the viewership is to increase the conversion rate. But without CTA, all the steps taken before becomes futile. The CTA can be anything like directing the readers to the product page, to fill the newsletter form, or creating an account
Make use of Stats and Facts
Including well-researched facts and statistics will help in supporting your claims and build trust among the readers. You can also ignore negative words throughout the content. You can use other alternative words in place of these negative words. For example: Use 'ridiculous' instead of stupid and use 'entertaining' instead of funny. Make use of powerful words like "Free"," New"," Long", etc, which will create an impact among the readers.
Smart Unified Building Systems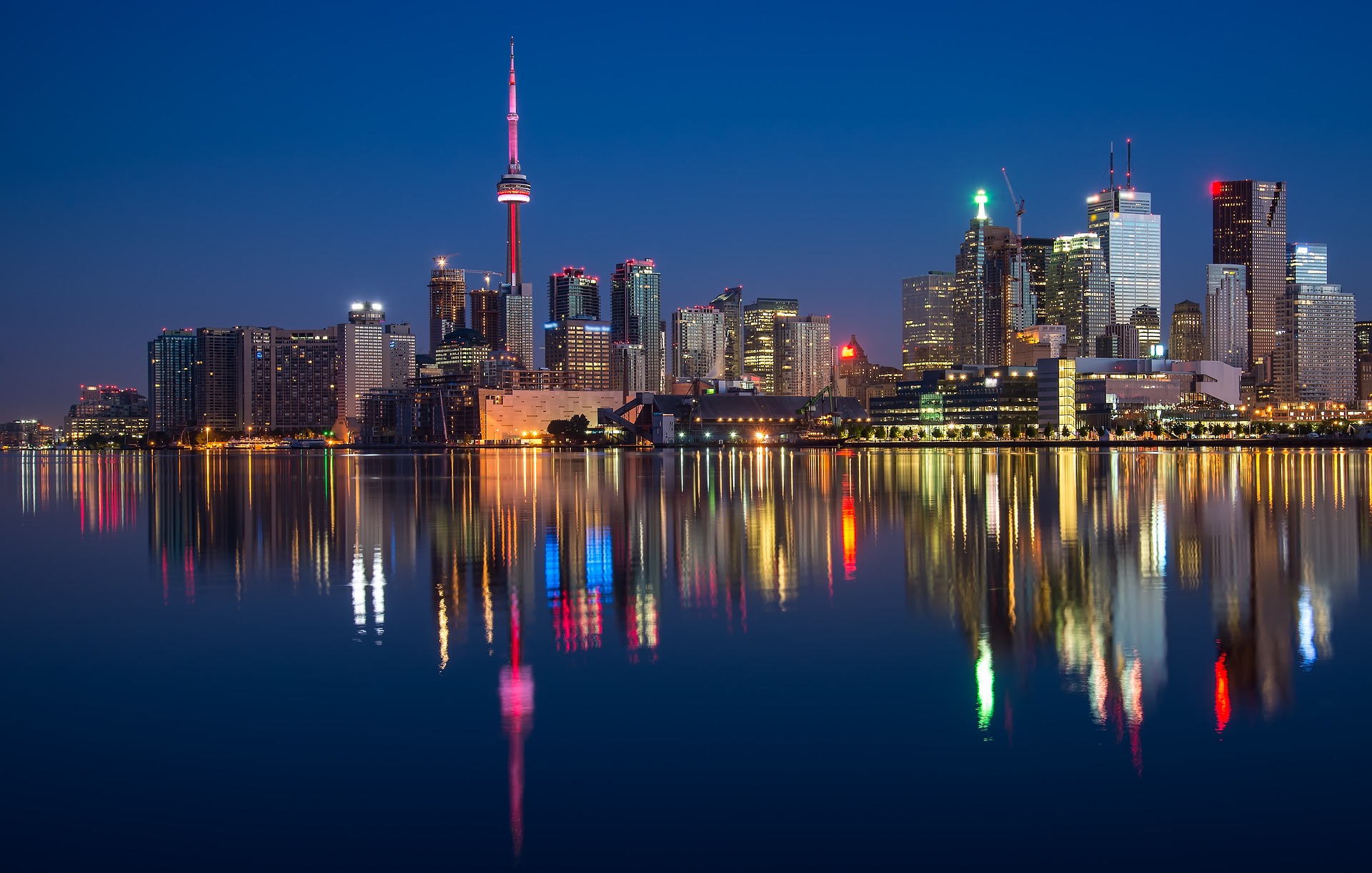 Since their introduction in the early 2000s, smart commercial tech has continually evolved and improved to provide today's unified buildings (sometimes called smart buildings). However, designing a system that can automatically adapt to changing occupant loads, foot traffic, and climate controls has proven difficult but possible. The biggest challenges involve connecting multiple systems into a singular monitoring platform and the limited functionality of smart technology applications available on the property.
But, with the constant improvement in building automation systems (BAS), combined with emerging features such as the Building Internet of Things (BIoT), the vision of a unified building is much closer than you realize. Today it's possible to connect and integrate all your devices, components, and systems to a singular platform for real-time monitoring and adjustments based on changing occupant needs.
Creating a Unified Building System
Depending on your business or industry, your commercial space can utilize more than two dozen different systems, potentially created by up to two dozen other manufacturers. As a result, system integrators and facilities managers using a single platform often need help to incorporate different systems together.
Power
Plumbing
Ventilation
Security
Public Safety
Communication
Mechanized systems
Further complicating the process are millions of existing buildings with outdated legacy systems or incompatible systems. With today's improved sensor technology and a network of embedded sensors (installed during renovation or maintenance work), many older properties can begin to share the benefits of a unified building system. Architects, designers, and contractors should consider technology and products such as:
Smart power optimization and regulation
Predictive building maintenance
Mobile, touchless, and facial recognition systems
Occupancy sensors
Visitor navigation and wayfinding
Smart ventilation and lighting systems
And while full integration won't happen for some time, those commercial properties that have integrated unified building systems report saving time and money while providing a better experience for tenants and visitors, such as:
Stronger security
Reduced energy usage
Fewer maintenance chores
Improved space utilization
Unified Buildings Offer Stronger Security
Facilities managers can incorporate smart technologies to reduce the need for, and the risk to, human security guards while providing a safe and secure environment for tenants or occupants.
BIoT will improve and streamline access control options by leveraging facial recognition systems. As a result, intrusions, attacks, or emergencies can be dealt with quickly and effectively. Additionally, these technologies can distinguish artificial from natural threats, start the evacuation process, and notify the first responders while protecting and monitoring the building's infrastructure.
Unified Controls Reduce Energy Usage
Occupancy sensors can turn off lights and adjust thermostats when a room or building area is unoccupied. But why stop there?
When integrated with BIoT and AI, a facility manager can identify the peak and off-peak energy costs and adjust additional options, such as shades or screens, to further control lighting and ventilation systems.
Scheduled Maintenance Results in Fewer Chores

Smart buildings can sort and organize real-time data using AI and BIoT to quickly recognize potential issues within infrastructure elements, including public safety, plumbing, and power systems.
Other systems allow facility managers and techs to receive notices when a component requires maintenance, repairs, or replacement. Some programs utilize algorithms to predict servicing or repairs based on usage and performance trends. In comparison, others can automatically order the parts or schedule the repairs from a predetermined vendor list. As a result, a unified building typically avoids the usual breakdowns, downtime, and emergency repair costs compared to buildings with legacy systems in place.
Improved Space Utilization
Thanks to sensor technology, a manager can easily track the actual number of people utilizing a space over an extended time frame or a singular event.
Or by examining foot traffic data, a retail location can make truly informed decisions regarding fixture placement and merchandising options.
Virtually any commercial business or service provider can use this technology to provide a better customer experience, including:
Restaurants
Hotels/resorts
Transportation
Medical services
Theatres
Shopping centers
Offices
Public buildings
The technology is easily scalable, meaning the systems utilized in a small retail location can also serve a high-rise office building.
The Future of Unified Buildings
As facility managers continue to address new challenges from environmental initiatives, new legislation, and ever-changing consumer demand, those integrating BAS, AI, and the BIoT will be able to achieve the goals of reduced energy consumption and lower operating costs.
And while some compatibility concerns do remain, consumer demand for unified buildings that are safer, more comfortable, and less expensive to operate continues to grow by leaps and bounds.
Learn more about the revolutions Gridd® Adaptive Cabling Distribution® System from FreeAxez.
7 Basic Functions of Text Analytics & Text Mining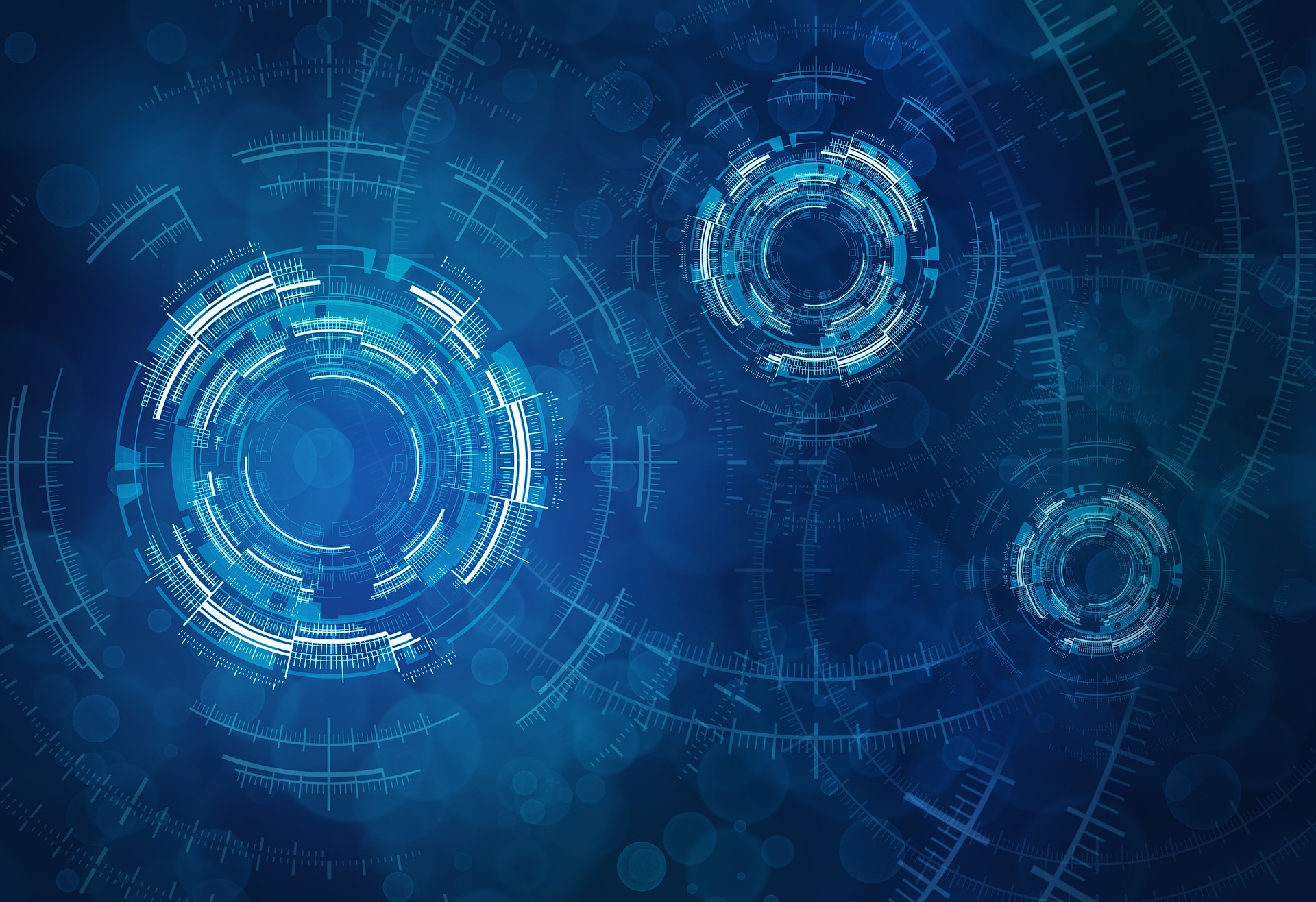 Natural Language Processing (NLP) and Text Analytics are branches of artificial intelligence (AI) that help derive insights from text-based data.
It helps explore how each of them will help know the features of natural language processing. Also referred to as text mining, text analytics contributes to the computer science discipline, which is the combination of natural language processing and machine learning. It helps in drawing the meaning from different unstructured text documents. In this article, you will find information about the seven basic functions of text mining and text analytics. This article will help you to get a clear overview of text analytics services and text mining services before you opt for them.
Text analytics engine is known to break down different phrases and sentences before it analyzes anything. Breaking down unstructured text documents into specific components contributes to being an initial step in each NLP feature, including theme extraction, entity recognition, and sentiment analysis.
You should remember that there are seven basic steps involved in the preparation of the unstructured text document to ensure in-depth analysis, which are inclusive of syntax parsing, chunking, parts of the speech tagging, sentence breaking, tokenization, language identification, sentence chaining, to name a few. You should understand that every step is procured between pure software rules and pure machine learning on a wider spectrum.
The NLP feature stack and text analytics technology of Lexalytics reveal the processing layers. So, every document undergoes transformation to be changed into structured data. The initial step in text analytics is the recognition of the language in which the text is written. Every language comes with its own set of idiosyncrasies.
You should remember that language identification helps in determining the different processes for each text analytics function. Hence, it is crucial to ensure that this sub-function is proper. Lexalytics provides support to 25 different languages, spanning the plethora of alphabets.
The majority of text analytics systems depend on different rules-based algorithms, which are useful in tokening different alphabetic languages. But, logographic languages need the use of complicated machine-learning algorithms. Once you are aware of the language in which the text is present, you will be capable of breaking it into different pieces.
You should remember that tokens are recognized as the individual units you are trying to operate. They are known to be phonemes, words, and full sentences. Tokenization contributes to the process to break the text document. Tokens are known to be the only words in text analytics.
The sentence of every ten words comprises ten tokens. Speaking of deeper analytics, it is beneficial in expanding the definition of the token. Such tokens are inclusive of hyperlinks, punctuation, words, and possessive marketers. Tokenization is known to be language-specific. Every language comes with its own set of tokenization needs. The majority of alphabetic languages adopt straightforward conventions, which help in breaking sentences, phrases, and words.
With the identification of the tokens, you will be capable of telling where the sentences are ending. You should check whether the punctuation is ending in the last sentence. Before you execute the in-depth text analytics functions, you will be capable of telling where the boundaries are present in the sentence. At times, it is a simpler process. There are a plethora of communication channels that are challenging to break down.
Parts of the speech tagging
After recognizing and tokenizing the text document language, it is essential to break down different sentences. After this, it is necessary to tag it. Parts of speech tagging contribute to the process to determine different parts of the speech present in the document's token and tagging it.
Text Analysts make use of PoS tagging, which helps in figuring out if the specific token is the representation of the common noun and the proper noun. Besides this, you need to find if the specific token is the representation of the adjective or verb.
It is essential to move out to the text analytics function, which is referred to as Chunking. Chunking contributes to the range of different sentence-breaking systems, which are known to splinter the sentence into different component phrases.
The sub-function syntax parsing contributes to being the option, which helps in determining the sentence structure. Syntax parsing is all about the fancy talk for sentence diagramming. However, it is considered a vital preparatory step to perform sentiment analysis and different natural language processing features.
There are different business enterprises that make use of unsupervised machine learning models, depending on complicated matrix factorization and input words. It helps in understanding the syntax.
Sentence chaining happens to be the last step that helps prepare the unstructured text to ensure in-depth analysis. There is a wide assortment of business organizations, which use the technique referred to as lexical chaining. It helps in connecting different sentences.
The companies are known to chain the individual links sentences by the association strength of every strength to the whole topic. As the sentences appear in different paragraphs along with the document, you should remember that the lexical chain flows through the document. It is useful to the machine in detecting and diagnosing the overarching topics, thereby quantifying the complete feel.
With the withdrawal of the associations between different sentences, you should perform complicated analyses, such as contrasting and comparing the sentiment scores. It helps in generating long document summaries accurately.
Summary
Natural language processing and text analytics are regarded as ultra-complicated computer science functions, which well-trained data analysts understand. Text analytics contribute to the discipline of computer science, which combines natural language processing and machine learning, which helps in seeking the prerequisite meaning from different unstructured text documents. By utilizing data analytics services, which include all data-related solutions like text analytics and text mining, businesses can acquire insightful information about consumer feedback, market trends, and other crucial information to make data-driven decisions.
___________________________________________________________________________
Common Mistakes When Making A Medical Case Study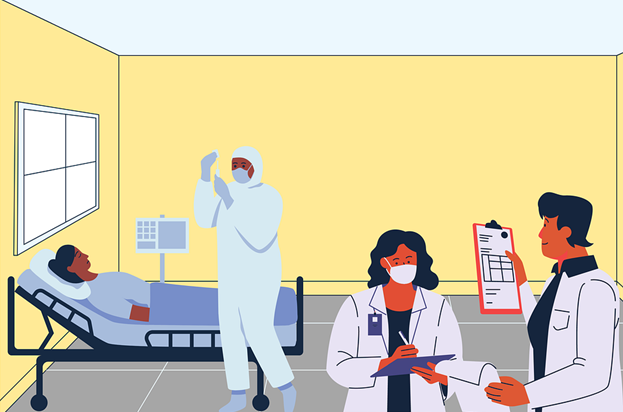 Medical Case Studies are reports describing patients with a disease, disorder, or medical condition. This type of report is often used in academic and industry-based research to publish research findings and determine how best to treat a patient. However, before you start, it's essential that you avoid common mistakes when learning how to write a case study in medicine.
Source: ShabdBeej/Pixabay
Not Including Enough Info
One of the most common mistakes made when writing a medical case study is not including enough information about the patient. In order to provide an accurate description of the patient's condition, it's important to include their age, gender, and any other relevant information such as the case study method used. Failing to provide this information can make it difficult for readers to understand your writing.
Including Irrelevant Info
Another common mistake when writing a case study example is to include irrelevant information in the report. While it's important to ensure you provide detailed information about the patient this shouldn't be at the expense of providing enough detail to justify your findings and recommendations for treatment. Ensure there is an appropriate balance between these two concepts so that your case study research can be understood easily.
Writing A Report Too Long Or Too Short
One of the most common mistakes in a medical case study is either writing too long or too short. If your report is too long then it's likely to lose the interest of your readers, while if it's too short this could mean you haven't provided enough evidence to justify your findings. Try to strike a balance between these two extremes so that you can provide an accurate report while maintaining the interest of your readers.
Including Inappropriate Language
To ensure your medical case study is an accurate description of research it's important to avoid including inappropriate language. This should always be professional and written in a way that ensures anyone can understand the text. While you may be familiar with a particular medical term this doesn't mean other people will share this knowledge, so try to avoid medical jargon where possible.
Not Including References To Citing Sources
Before you start your medical case study, it's essential that you do plenty of research into the topic to ensure all of your information is accurate, up-to-date, and relevant. When writing an academic report it's important to include references for all of your content so that your readers can refer to the source material if they want. Not including references is one of the most common mistakes made when writing a medical case study and could result in your work being rejected by academic journals.
Writing Too Much About One Topic
When writing a medical case study it's important to cover your topic in depth while ensuring that you provide enough detail for your work to be understood easily. While focusing on one aspect may make for an interesting read if you don't move on to another topic then this can start to bore the reader, so try to keep it balanced.
Writing A Biased Report
One of the most common mistakes made when writing any report is to include biased content, but this mistake is even more common when writing a medical case study. This can often be due to the fact that the author may be emotionally attached to the patient and their condition, which can bias the findings of your research and reports. To avoid this it's important to ensure you have a clear idea of what you want to achieve with your report before you start writing and to remain objective throughout the writing process.
Including No Discussion Of Limitations
When writing a medical case study it's important to include a section on the limitations of your work. While you may have conducted thorough research and provided a lot of information this doesn't mean that your findings can be applied to everyone, so always discuss how applicable they are to other patients who have been diagnosed with the same condition. This will help to ensure that your work is seen as credible by other academics.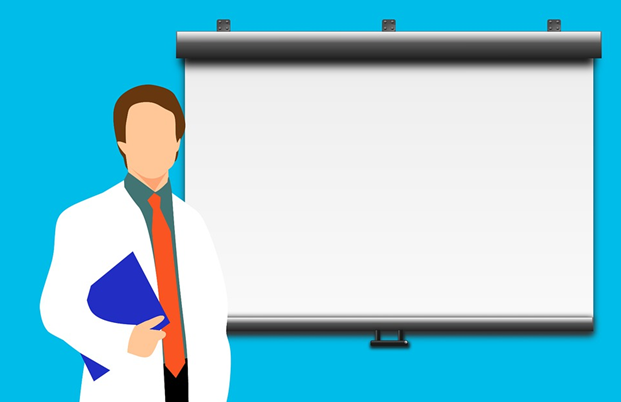 Source: mohamed_hassan/Pixabay
Not Writing The Report In The Correct Format
It's important to ensure that your work is in the right medical case study format so it can easily be read and understood. If your report is written using complicated sentence structures then this could put readers off reading the full report, which means they may just look at the abstract or table of contents instead.
If you need to make a case study presentation, Venngage is a great choice.
Not Properly Proofreading Your Work
One of the most common mistakes made when writing any type of report is not properly proofreading your work. This can lead to errors which can impact the accuracy of your findings and make it difficult for readers to understand your work. Always take the time to thoroughly check your work for errors before submitting it for publication.
In Conclusion
Making these common mistakes can have a negative impact on the quality of your Medical Case Study. By avoiding these mistakes you can ensure that your work is accurate and easy to understand, making it more likely to be accepted for publication.