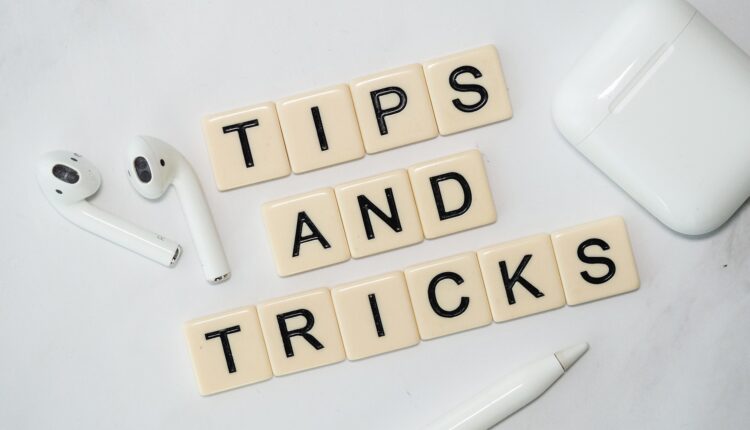 8 Dominant Copywriting Tips & Tactics
Copywriting is an art. Using the right words, setting up the right tone, answering relevant questions, bringing the content alive with infographics and visuals to create an impression among the readers are all the building blocks of Copywriting. Copywriting may make or break a deal. Hence it is very important to pay utmost attention to all the building blocks of a content 
Copywriting plays a major role in the marketing world today. Good content helps in persuading and convincing the customers to purchase a product or service of a company. It also helps in building a brand, creating awareness about the product, and establishing a long-lasting relationship between the company and the customers.
So to all those copywriters out there, whether you are a professional copywriter or a novice, the following tips and tactics will take your content reach greater heights and sharpen your copywriting skills.

For Businesses who find it tough to create quality content for their website, marketing channels, and blogs, you can head over to Gigzoe and hire quality content writers for website content writing services and


Put yourself in the shoes of your readers
Before starting a blog, get a clear understanding of who is your target audience and what are their needs. Each word that you write should be a solution to your readers' problem. You should do a thorough study about your audience's state of mind, their culture, dreams, etc. so that the piece of content that you write directly reaches deep into the hearts and minds of your ideal customer.
Make it simpler and shorter
Make sure that you don't exploit your readers' time. Your readers' time and attention are precious and once they lose it, it is very difficult to get them on track. It is redundant to use over 1000 words in a place where a topic can be clearly explained in 500 words. To get rid of this, expand your vocabulary to make your writing more precise. At the same time, it is not advisable to use plenty of rarely used words on the blog which may exhaust the readers.
The Power of Storytelling
It is always great to write content in the way of storytelling. It should trigger the imagination of your readers and build an emotional connection. When delivered in a story format, it is easy to remember and the information is retained in the brain for a long time. For example: When you are writing marketing or sales content, you can include the story of the previous happy customers of your products which includes their buying experiences or feedback. This may add value to the products that you intend to sell.
Frame a catchy Headline
All the readers enter your blog only after seeing your headline. You should frame a clever, intriguing, promising, and straightforward headline so that it lures the readers and entice them to click and read further. It is advisable to include the following elements in your headline.
Use numbers: Headlines with numbers have a high conversion rate. Numbers like 3, 10, 20 are commonly used
Keywords: Make use of certain keywords like tips, tricks, techniques, secrets, etc, to gain attention among the readers
Adjectives: Certain words like stunning, magnanimous, brilliant, dazzling, etc, will attract the eyeballs
Begin with freewriting
Before commencing a blog, do freewriting on the topic. Freewriting is basically covering all the key points to be involved in the blog without paying much attention to the rules and regulations, grammatical errors, feedback, and topic deviation. Once you do freewriting, you'll get confidence about how to proceed further with the blog
Skip the introduction for now
If the introduction to a blog is ruined, then your entire blog is at stake. A copywriter should contribute maximum effort in framing a catchy and proper introduction. So, it is better to complete all the other parts of the blog and then write a relevant introduction at the last. This rule mostly holds if you are writing longer blogs.
Call to Action
A Call to Action (CTA) is generally added at the end of the blog to direct the readers to take the desired action. It is mandatory to add CTA at the end. Else, the blog has no value. The ultimate goal of increasing the viewership is to increase the conversion rate. But without CTA, all the steps taken before becomes futile. The CTA can be anything like directing the readers to the product page, to fill the newsletter form, or creating an account
Make use of Stats and Facts
Including well-researched facts and statistics will help in supporting your claims and build trust among the readers. You can also ignore negative words throughout the content. You can use other alternative words in place of these negative words. For example: Use 'ridiculous' instead of stupid and use 'entertaining' instead of funny. Make use of powerful words like "Free"," New"," Long", etc, which will create an impact among the readers.