6 Questions To Ask Your National SEO Agency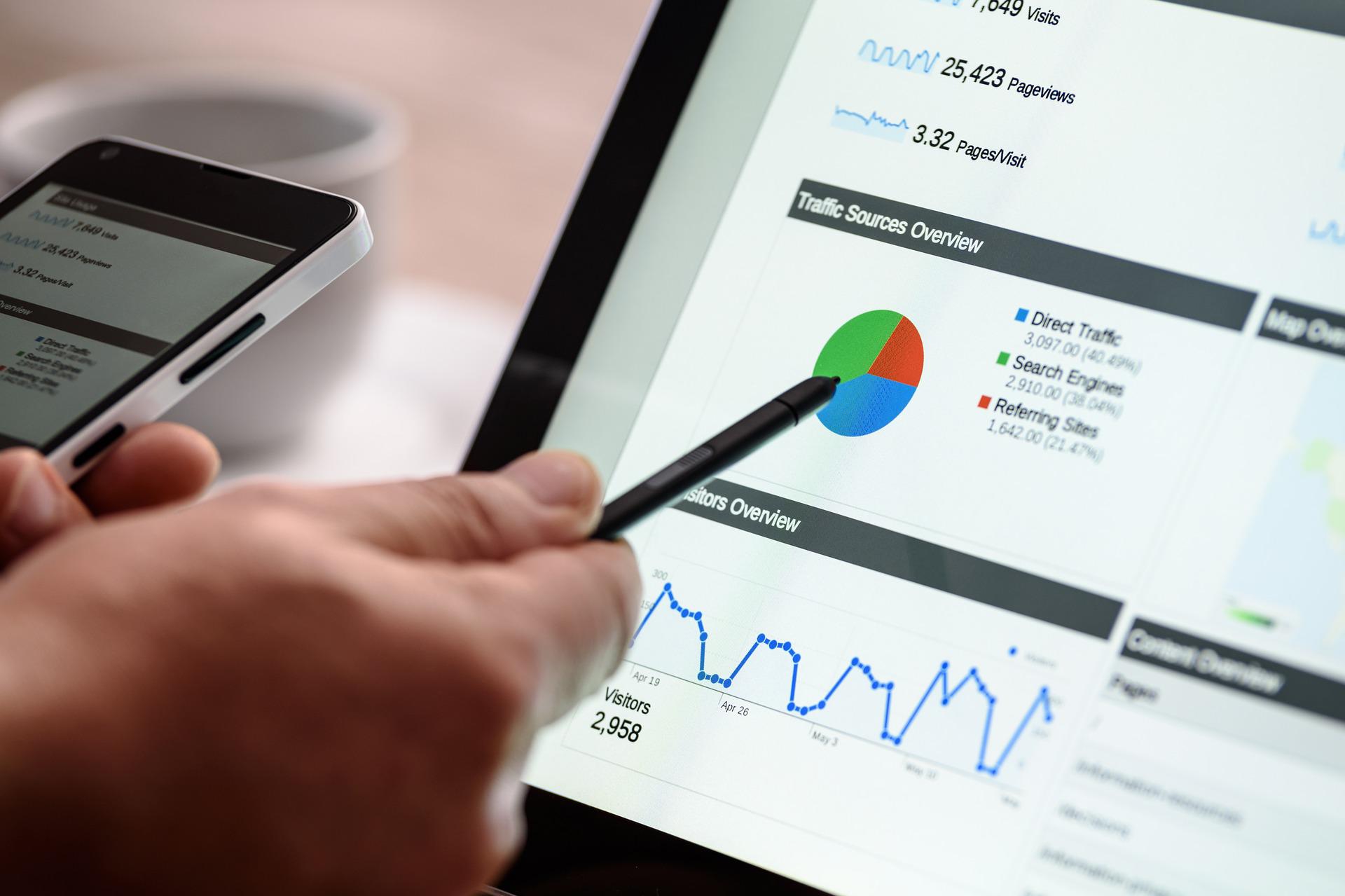 Every business wants to garner more clients and remain profitable, so they use various marketing techniques. SEO is one of the most effective online marketing methods, improving your business's popularity, brand awareness, and customer conversion. If you're considering hiring a national SEO agency to increase your business's visibility, here are six important questions you should ask them first:
1. How Much Experience Do You Have in My Particular Industry?
Competition varies across different industries, so the methods used for ranking are not always similar. You need specialized help to see faster results, so hiring an agency with experience in your industry would be a wise move.
SEO agencies with specialized experience will have handled previous campaigns within your industry, so they know what to expect. They then utilize their knowledge to pinpoint areas on your website and social media profiles that need to be optimized. Experience in the field allows your agents to track areas of interest immediately instead of using the trial-and-error approach.
If you'd like to learn more about the agency's previous experience, request access to some of the results from their case studies. Compare those results to the areas of your business that you are seeking to improve. This can help you make an informed, confident decision about which agency to hire.
2. What Methods Will You Use to Improve My Website's Ranking?
SEO strategies often look similar, but not everything that works for another company will work for your company. You need unique and creative approaches to optimize your website and enjoy long-term results. Ask your SEO agency about the strategy they will use to optimize your website. Clear communication can lay the foundation of the whole process, helping you reach your goals and objectives.
Top SEO agencies will typically begin campaigns with an audit of your website and some keyword research. Next, an SEO expert can walk you through the suggested process and how they can help your site succeed. Some experts may spare you the details but will touch on key points of interest. From their information, you can trust that they will use true and tested methods to help your website rank.
3. Who Will Be Handling My Campaign?
The last thing you would want is to sign a contract with an SEO agency that will not remain transparent with you or whose customer service is poor. You should be able to rely on a dedicated team for your campaign from start to finish.
Boutique SEO agencies are some of the best at offering your business personalized strategies. These agencies are small firms with close-knit teams and can completely commit to one project at a time.
Enterprise and small to medium business (SMB) agencies are comparatively more prominent, so they can handle multiple projects simultaneously. Establish a clear connection with the team that is running your campaign to get updates on campaign progress and website changes.
4. How Many of My Website's Pages Will You Optimize?
A business owner may want all their web pages optimized, but that can take some time and skew the results of your entire campaign. For the best results, SEO experts organize page optimizations individually. Listen to the order they suggest managing each of your web pages to guarantee you outstanding results.
Optimizing critical areas of your website can help you achieve growth and success. Once a strong foundation is laid, the experts will move on to additional pages for complete optimization.
5. How Will You Bill My Campaign?
Aside from knowing how the agency intends to get the work done, you should understand how much their services will cost. SEO agencies have different packages to suit a wide range of clients and budgets. Work with a package that is affordable and offers you the most value for money.
There are different ways the SEO agency might bill your campaign, including:
Costs divided by the number and type of tasks
Payment for the number of hours spent on consultation
Payment for the number of hours spent on content generation
Monthly flat fee for the entire campaign
Choose a billing method that best suits your business depending on your current campaign level and desired optimization tasks. You can also negotiate the price of your campaign with the agency, depending on what you how to accomplish and how much you are willing to pay.
6. What Are the Key Performance Indicators (KPIs) for the Campaign?
For any campaign, you need ways to verify that the optimization techniques are working. You should agree with the agency on the campaign's Key Performance Indicators (KPIs) beforehand to help measure its success throughout the process.
Some KPIs for a successful SEO campaign include:
Number of links generated
Increased web traffic data
Click-through rates (CTR) from a website
Increase of targeted keywords on Google
Listing the trackers applicable to your campaign can help you watch for success during and after the project. You also notice specific instances when you will need to switch strategies to remain accurate.
Hire a Top National SEO Agency
Having a meaningful conversation with your national SEO experts sets your business up for success. By asking the SEO agency these questions, you can communicate your expectations for the process and your hopes for future operations. You can know from the beginning whether the SEO agency you choose can achieve your desired results. Work with a great national SEO agency to improve your business's online visibility and achieve long-term success.
Why Use AdExchanges to Market Financing Services to Your Clients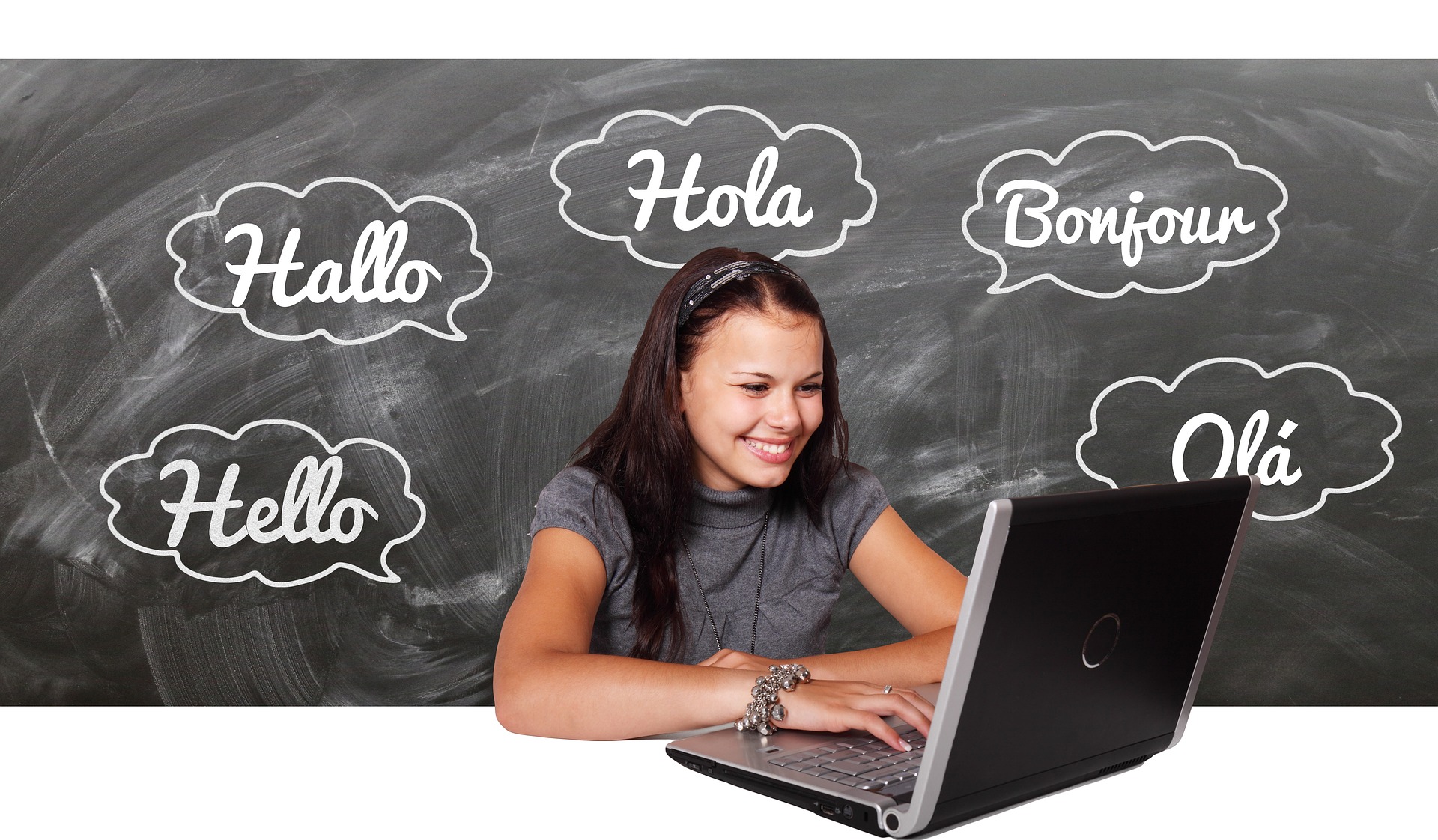 Real estate companies are getting creative with how they market financing services to their potential clients. While some companies attempt to market services to all kinds of audiences, this method doesn't always work. The advent of ad exchange platforms has created new opportunities for companies to reach their target audiences with laser precision.
Ad exchanges are online ad platforms allowing companies to buy and sell ad space on websites and apps that their target audiences visit. It happens in real-time and is automated, so companies quickly get their ad in front of their target audience. If you're not already using ad exchanges to market your financing products and services, you should. Here's why:
They Offer a Targeted Approach to Marketing
In today's marketing landscape, reaching the right audience with the right message at the right time is key to success. Ad exchanges allow you to do that. Target your ad to people who match your target audience criteria. This includes demographics, interests, location, age, and the specific websites and apps they visit. This verifies that your ad reaches the people interested in what you're offering, making them more likely to opt for your service or product.
For example, a real estate marketer uses ad exchanges to target people in the market for a new home. Filter your adexchange targeting to show your ad to people searching for homes in your area. Include those in the age range of first-time homebuyers who have visited websites about mortgages and home loans. Target people who have visited your competitor's website.
They Offer a Wide Range of Ad Formats
Ad exchanges offer a wide range of ad formats to choose from. Find the one that best fits your needs. Some ad formats are well-suited for raising awareness about your brand and product. Other ad formats are better for driving traffic to your website or app. The most popular formats include display ads, video ads, and native ads.
Display Ads: Display ads are the traditional banner ads you see on websites. They come in a variety of sizes and are static or animated. Display ads are an excellent option to raise awareness about your brand or product. Use them to promote special offers or deals.
Video Ads: Video ads are becoming increasingly popular as more people consume video content online. Video ads grab attention and tell a story about your brand or product. People use them to drive traffic to your website or app.
Native Ads: Native ads are a newer ad format designed to blend in with the content of the website or app where they are displayed. They are less intrusive than other ad formats and are more effective at getting people to engage with your ad. They are used to promote products or services.
Experiment with different ad formats to see which performs best with your target audience.
They Provide a Platform to Reach a Wider Audience
Ad exchanges have a large pool of ad space to choose from. They cast a wide net and reach people you wouldn't reach. It is useful in targeting a niche audience.
People in different stages of the home-buying journey visit different types of websites and apps. Ad exchange allows you to reach them at all points in the process.
They Are a Cost-Effective Way to Reach Your Target Audience
Ad exchanges are a cost-effective way to reach your target audience. You only pay when someone clicks on your ad. Budget for your ad campaign to avoid overspending.
Since ad exchanges allow you to be specific with your target audience, you will likely see a higher return on investment (ROI) for your ad campaign.
They Give You Flexibility and Control Over Your Ad Campaign
Ad exchanges are flexible. You can change your ad campaign on the fly to respond to changes in your target audience or the market. If you want to reach a new group of people or try a different approach, don't wait for an ad campaign to end. Make changes and see results quickly.
Ad exchanges give you a lot of control over your ad campaign. Choose when and where people will see your ad and what type of ad you want to use. This allows you to tailor your ad campaign to your specific needs and goals.
AdExchanges Helps You Generate Leads For Your Business
Constantly refresh your ad inventory on ad exchanges so your ad has the potential to reach new people. This is useful for lead generation. Attach a link to your ad to a landing page where people sign up for more information. This way, you capture leads and nurture them until they're ready to buy.
For example, if you're offering a new financing product, target people who have recently visited a mortgage website or app. These people are in the market for a home loan and are interested in learning about your products.
You Get Faster Results With Ad Exchanges
Ad exchanges offer real-time bidding to get your ad in front of people quickly. This is useful if you're looking for immediate results or want to take advantage of a current trend. Set up ad campaigns in advance and have them automatically start and stop based on your schedule.
Ad exchanges allow you to track your ad campaign in real-time to see how it's performing. This allows you to adjust your ad campaign and focus your marketing efforts on the most effective strategies.
Use AdExchange Platforms to Market Financing Services to Your Clients
Ad exchanges are a powerful tool. They should be part of your marketing mix. In today's marketing landscape, you must be where your target audience is. With Adexchange platforms, you reach your target audiences with highly relevant ads when they are most receptive to them. Use ad exchanges for marketing your financing services to clients and get the results you're looking for.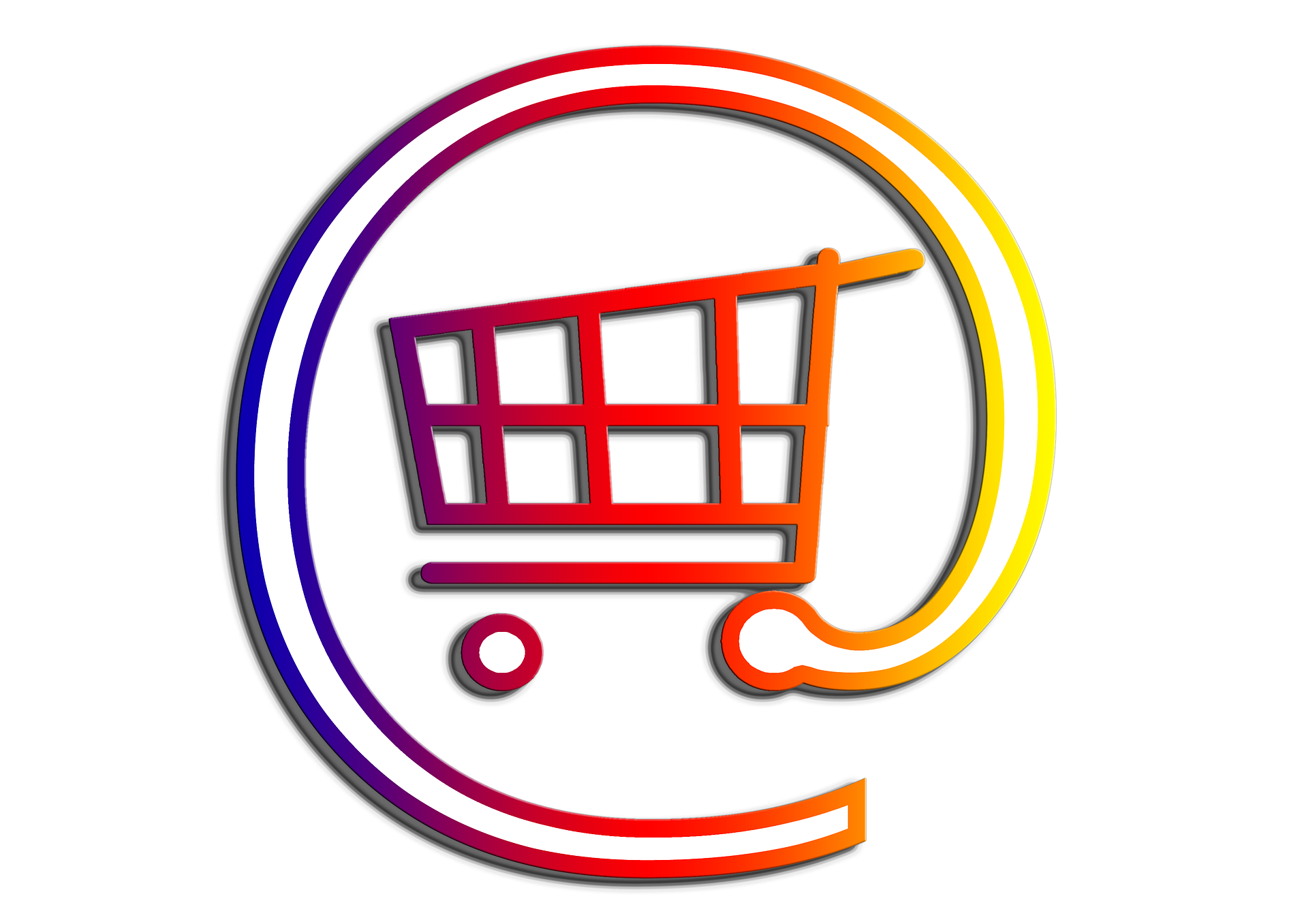 Amazon is a leading online retailer and cloud service provider with millions of sellers worldwide. If you sell products on Amazon, you may qualify for different types of loans to fund your inventory. Amazon lending is an umbrella term for various loan products available for e-commerce sellers on the platform. The term can refer to the lending program designed specifically for Amazon sellers but often includes other options.
The Amazon Lending Program
The Amazon Lending Program is a unique option for sellers on Amazon. As the name suggests, the program is designed for Amazon sellers only, so you must have an Amazon Seller Account to qualify. The lending program offers sellers short-term loans and doesn't rely on credit card checks. Amazon examines your account, gross sales, customer reviews, and other aspects.
How Amazon Lending Works
The Amazon Lending Program is invitation-only, meaning you must wait for Amazon to invite you to participate. Once invited, you can apply for a loan to fund your inventory. Amazon will recoup the loan directly from your future sales. To qualify for the lending program, you must be a small business owner selling goods on the Amazon marketplace. You'll receive a lump sum amount attached to fixed interest.
Here's more about Amazon lending:
1. Loan Eligibility
The Amazon Lending Program is only available to e-commerce sellers with an Amazon Seller Account. Amazon will send you an invitation through your seller account. No public disclosures of the loan terms or eligibility are available. Sellers who've successfully applied for the loan suggest meeting the following requirements:
• Sign up for the Amazon seller account
• Sell on Amazon for several months (at least a year)
• Meet a gross sales threshold
• Gather high customer satisfaction ratings
• Follow all marketplace guidelines without violation
• Avoid copyright and trademark infringement
2. Loan Application
You can check eligibility by signing into your Amazon Seller Account. If you're eligible, you can choose a financing option. Amazon offers term loans, interest-only loans, and line of credit loans. Review each option to select the most suitable loan for your needs. Next, complete the simple online application process and wait for your loan. Amazon will then disburse the amount
3. Loan Terms
The Amazon Lending Program allows sellers to apply for short-term loans for inventory funding and store expansion. You can choose different repayment periods, including up to one year. The minimum amount you can receive is $1,000, while the maximum is capped at $750,000. Repayment terms and interest rates aren't definitive, but Amazon charges lower interests than conventional business loan products.
Using Loans from the Lending Program?
Amazon restricts how you use the loans received through the lending program. Unlike other business loans, you won't receive a withdrawable lump sum amount. The loan is only available for inventory financing, so you can use it to replenish or expand your Amazon inventory. You're restricted to the Amazon inventory, meaning the loan can't be used on any other marketplace. This restriction is one of the few shortcomings of the Amazon Lending Program.
Pros of Amazon Lending Program
• Leverage the Amazon marketplace
• Enjoy an easy application process
• Doesn't require credit cards or traditional loan checks
• Offers lower interest rates
• Features fewer fees
Cons of Amazon Lending Program
• Only available for Amazon sellers
• Limited use of loan funds
• Fixed deductions from the seller account
• Your inventory acts as collateral
Alternatives to the Lending Program
The Amazon Lending Program is the premier loan designed for sellers on the Amazon marketplace. Not everyone will qualify for the loan or find it desirable. E-commerce sellers have many other options when looking for business loans. You can take a term loan, personal loan, merchant cash advance, line of credit loan, collateralized loan, and more. Here's a brief overview of the top alternatives to the lending program:
• Merchant Cash Advance: MCA loans offer a lump sum amount for a percentage of your future sales. The loan plus interest is deducted directly from future credit and debit card sales. You need an excellent credit score and must meet the sales threshold set by the lender.
• Business Term Loan: Refers to a traditional loan product available at banks, credit unions, and online lenders. You'll receive a lump-sum payment with fixed interest and can pay through regular installments. Each lender has unique credit and sales requirements.
• Other Seller Loans: MCA and business term loans are the most recommended products for e-commerce sellers. Amazon sellers can apply for personal, peer-to-peer, and credit card loans. Such products may feature higher interest and fees and shorter repayment terms.
Funding for Amazon and eCommerce Sellers
Are you looking for a reliable Amazon lending option for your online store? The official ALP program is one of many options. You can consider other options if you don't qualify for a loan through the marketplace's direct lending program. MCA, business term loans, and lines of credit are all feasible. Make sure you choose trustworthy lenders that can guarantee easy access to working capital for your business.
What Are the Phases of Building a New Home?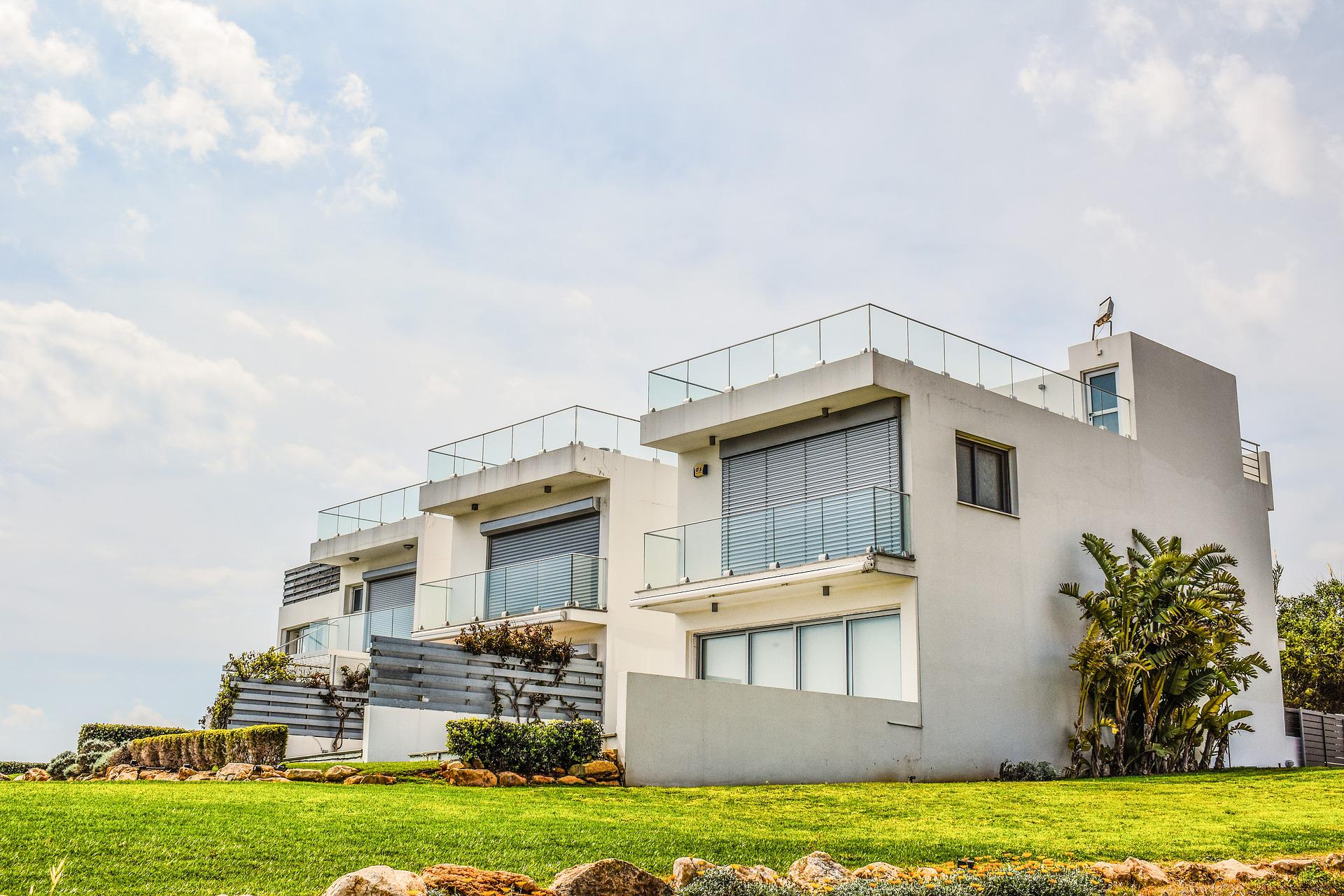 The creation of a custom home from scratch can be an exciting undertaking. The process can also prove stressful if you encounter unexpected bumps midway through the project. Building new homes is a huge project, and twin cities custom home builders carefully plan and implement to deliver desired outcomes. Here are some key phases of building a new home.
Planning
Developing construction plans helps you decide the type of project you will be undertaking. Most neighborhoods have construction authorities you have to run your plans by. Within the initial construction phase, you need the plans for your house approved and sealed by the relevant authorities.
The Charlotte housing authority will also need you to satisfy specific requirements like the home's energy features. After ascertaining that your home meets the minimum building codes, the authority will issue a building permit, allowing you to commence construction.
Groundbreaking
Your home building starts with site works, including land clearing and leveling. The groundbreaking phase also involves installing additional fill to bring the house to a minimum flood elevation. Flood elevation is a federal requirement all homes must satisfy nationally.
Next, footings are dug and poured, after which the builder lays a stem wall and pours the slab. You can then lay an exterior block wall and lintel course to secure your walls to the footings. Builders also install waterproofing and plumbing on the first-floor slab. They then let the whole foundation cure, after which a city inspector will visit the site to ensure it is installed correctly.
Framing
In the framing phase, builders map out the skeleton or shell of your house. This involves mapping out rooms, hallways, and doors on the foundation. Builders can then install wood frames for interior walls to bring the structure to life.
During the framing process, your builder may apply sheathing to an exterior wall covered with protective wrap. The wrap or sheathing helps keep wood rot at bay by preventing water from seeping into the structure. Roof trusses are also installed, after which the experts dry the roof with tar paper.
Rough Utility Installation
Once the shell is complete, plumbing and electrical contractors come in to lay pipes and wiring through the interior walls. Utility installation at this stage prevents having to destroy the wall again in later stages.
Some of the rough utility installations that you should get include:
Water pipes
Electrical wires
HVAC ductwork and vent systems
Sewer drainage and vents
Gas pipes
Once the utility installation is complete, you need another slew of inspections before moving on with the home building.
Insulation Installation
After inspections are complete and your utility installation works receive approval, you should install insulation. Insulation improves your home's energy efficiency by controlling the climate in your interior. Common types of insulation you can use are blankets, foam, or fiberglass.
Drywall and Flooring Installation
Next up, you have to install drywall over the insulation. Builders hang drywall on the interior walls and tape them together to hide the seams between the boards. After installing the drywall throughout the house, your builder will apply a primer coat of paint for an improved texture on the wall.
Floor installation can also help complete your building and ready the house for final touches. You can choose various floor options, including wood, vinyl, or tiles. After installing your floor, you may need to leave it for some time to cure before starting on the finishes.
Interior Finishes
Finishing on interior spaces offers the final touches to turn the construction into a home. You install interior doors, window sills, baseboards, moldings, and stair balusters. Cabinets and vanities for your kitchens and bathroom help tie everything together. You can add a final coat of paint to fine-tune the look of your house.
Other interior finishes that are functional include:
Sinks
Countertops
Backsplashes
Wardrobes
Socket outlets
Lighting fixtures
Mirrors
Wallpapers
After the interior finishes are installed, the house is ready for occupation. Most homeowners choose to settle in immediately to enjoy their new home. Before settling in, one final inspection is needed to issue a certificate of occupancy. The builder then must walk you through the house to ascertain that it meets all expectations.
Landscaping
Over the months when construction of the new house was underway, heavy equipment might have caused the exterior to look unimpressive. Landscaping is often the last building process to help revive the look of your home.
You can do most of the landscaping work independently, but you should hire an expert to get desirable results. An incredible landscape can improve the value of your property and make it look aesthetically pleasing.
Hire An Expert When Building New Homes
So much goes into building new houses, so it is often confusing if you do not understand the necessary steps. Expert builders can help you realize the best results when building a home. The builders are familiar with local building codes for new homes, so they create constructions that adhere to such needs.