MyChargeBack Client Recovers $300,000 Plus Damages from Crypto Fraud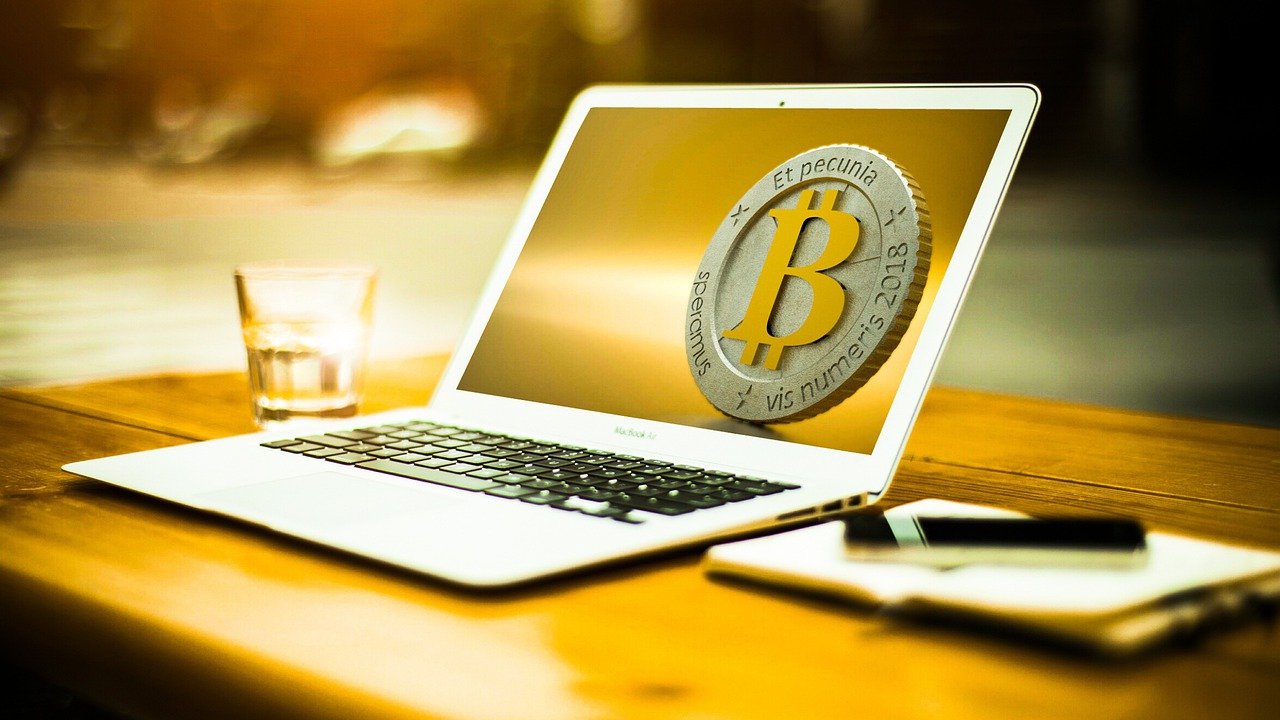 The stories of people who have been exploited by trading scams may have similar patterns, but each one is unique. At MyChargeBack, we see numerous success stories, but the restoration of funds for a New Zealand couple demonstrates that patience and persistence pay off if the MyChargeBack has your back.
A New Zealand couple we'll refer to as the Beasleys (not their real name) are retirees who simply wanted to make enough money to purchase a home for their son. Sadly, they were led right into a crypto trading scam that laundered their money and transformed the process of tracking their funds into a Herculean effort.
Cryptocurrency has had its ups and downs since its inception, and one of its major peaks was in 2017 when the price of bitcoin rose from $1,100 to nearly $20,000. At the time, the prevailing view was that the bitcoin price would keep going up and that people were making millions from speculating on altcoins.
More…and Less….Than They Bargained For
The Beasleys felt certain that crypto investing was the answer to creating financial stability for their children and grandchildren. Unfortunately, as retirees, this involved a sacrifice that would harm their own finances, and they faced years of lost returns in money that otherwise could have been invested by a legitimate broker.
There were red flags from the beginning, but the friendly manner of "George" and "Wes" (not their real names) had them fooled, at least for a while. Although both of them claimed to live in London, they didn't have English accents.
This isn't the biggest red flag–maybe they were born somewhere else, but when Mrs. Beasely tried to make small talk with them about Prince William's wedding, they seemed absolutely oblivious and confused.
An English national not knowing about a royal wedding is odd, but not a crime. Still it raised eyebrows. Nevertheless, any questions about the identity of George and Wes faded away with their friendly manner and promises of huge returns.
Red Flags Start to Emerge
However, there were more surprises in store for the Beasleys. Although they intended to trade cryptocurrency, George and Wes said that they were instead opening a "trading account" for the Beasleys and their money would be invested in stocks, not cryptocurrencies.
This should have given the couple reason to be suspicious – after all, they wanted to trade specifically cryptocurrencies and were told they would be investing in stocks. George and Wes glossed over this without a comment, which is an indication of their attitude towards their customers.
However, George and Wes buttered up the Beasleys by sending Mrs. Beasley a bouquet of flowers when she came home after a medical procedure. This seems thoughtful, but it was actually a bribe.
When it was time to fund the account, the Beasleys were told that they needed to trade at least a six-digit figure for the best outcome. George and Wes demanded three payments, one to a bank account in Hong Kong, one to Hungary, and one to Slovakia. This is a huge red flag, but by that time, the Beasleys believed these brokers were legitimate.
The first transfer was made to Hong Kong. The bank in Hungary, however, froze the funds as soon as the transfer was made. The Beasley's bank refused to make the transfer to Slovakia because at that point, it was clear George and Wes were involved in a suspicious business.
MyChargeBack Has the Solution
The Beasleys discovered their money was in the hands of crypto fraudsters. They went to the local police and got Interpol involved but there was no progress in finding out more about George and Wes' operation or getting Beasley's funds back.
Fortunately, the Beasleys found MyChargeBack on the internet. Our experts got to work immediately investigating George and Wes' sham operation. It emerged that George and Wes weren't merely lacking in crypto trading – they didn't offer any brokerage services at all.
MyChargeBack experts proved that George and Wes were unlicensed and all funds went right into accounts in various countries. They then further laundered this money to legitimate-seeming services.
With MyChargeBack's thorough investigation report, the regulator was able to order the bank to unfreeze Beasley's funds and to track down the money that was stolen by George and Wes. Finally, the Beasleys received £200,000, which included their principal as well as extra money in compensation.
MyChargeBack Will Investigate Your Crypto Case
If you have lost money on the blockchain through unregulated brokers, bitcoin wallet hacking or fake merchants, talk to the MyChargeBack team. Our crypto investigations will provide evidence to bolster your claim.
MyChargeBack has developed working relationships with law enforcement agencies worldwide, have extensive knowledge and experience with crypto tracking and can improve your prospects of getting your funds back.
What is IFVOD television?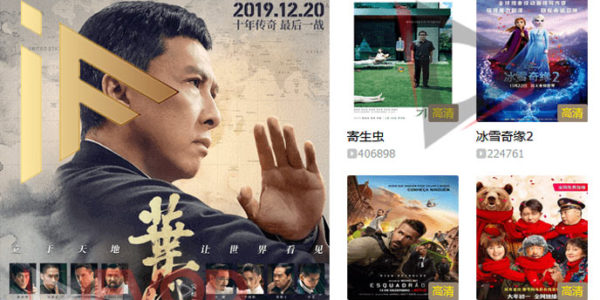 What precisely is IFVOD television, and for what reason would it be advisable for you to utilize it? Present-day innovation has achieved unrest all through all circles of presence. Today, the web is acquiring prevalence among individuals. To this end, individuals across the world are as keen on web-based entertainment stages as well as web innovation. Everybody appreciates TV projects, and everyone is anticipating watching the top network shows during their recreation time.
Various individuals love different television programs. TV programs are believed to be unrivaled since they are the primary wellspring of diversion for individuals. Likewise, there is an assortment of data that demonstrates the way that individuals can discover during their extra time. Before, some time ago individuals sat in front of the network shows on link and TV. Nowadays, all affection Programs and everybody approaches the web to stream network shows. General society is continuously looking for ways of picking the most fitting shows to partake in their number one shows.
Numerous sites are offering the top TV programs. Chinese Programs are cherished and loved by everybody. Chinese Programs were made in China and afterward became famous around the world. There is an assortment of Chinese Programs that watchers overall can appreciate. Chinese Television programs are converted into different dialects, which is the motivation behind why they captivate individuals everywhere.
Numerous sites offer the most well-known Chinese Television stations to individuals to appreciate them. IFVOD television is one of the top stations that offer the top Chinese TV projects to watchers. This channel is eminent for offering top Chinese programming. Furthermore, it gives in excess of 900 channels, sporting events, and television series from Chine. Each Program notable in China is through the IFVOD Station.
It's exceptionally helpful approaching this IFVOD TV station. Each of the one requirements is an electronic gadget associated with a web association. A savvy television or cell phone with a web association will permit individuals to get to the IFVOD television.
The IFVOD television application is among the most well-known and most famous television sites. It has simplified it for clients to stream Chinese projects on television and Android gadgets. This application was intended to permit clients to approach the most solid versatile organization and the greatest television programs.
Highlights
IFVOD television is one of the stations that has been acquiring notoriety in general society. It is popular on the grounds that it has various choices. This has driven individuals to select IFVOD to stream Chinese shows and that's just the beginning. The most conspicuous highlights that have helped put IFVOD television on the map among individuals are recorded beneath.
It is easy to access since individuals get speedy admittance to the channel.
It is popular in light of the fact that it gives an extensive variety of Television programs.
The general population can access and watch more than 90 Network programs.
It is well known in light of the fact that watchers don't need to pay for a membership.
It is renowned on the grounds that it offers top-quality programming to watchers.
It is captivating in light of the fact that it is viable with gadgets.
It is viewed as advantageous since everybody overall approaches the channel.
Essential Thing About Freight Forwarding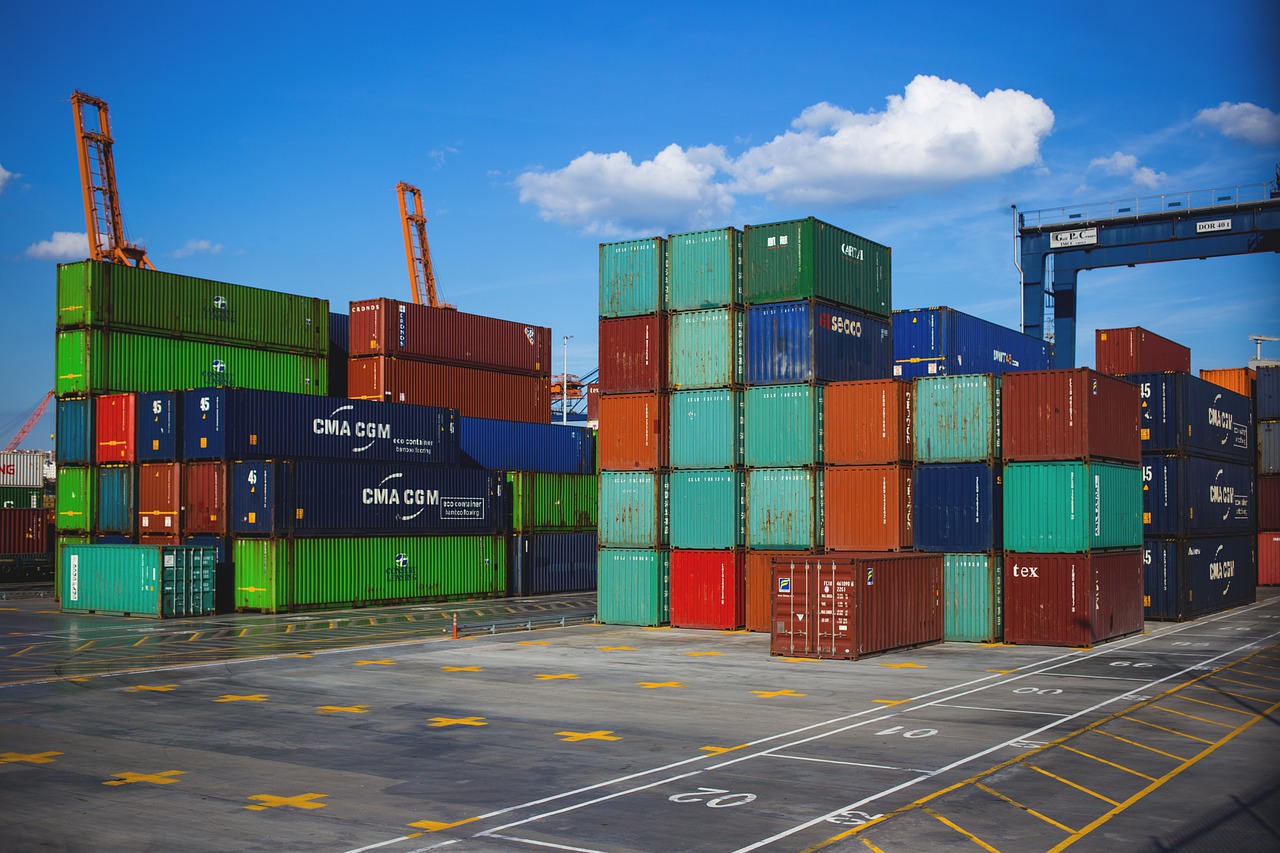 Freight forwarding is one of the most popular means of international transportation. It applies not only to businesses but also to people. Freight forwarding companies are in charge of managing the movement of products between two locations. Each cargo is completed by various carriers, ranging from air freight to ocean freight and, in some cases, train freight!
It may appear a complicated process, but the information provided here will teach you everything you need about freight forwarding for international shipments.
What Is a Freight Forwarder?
Freight forwarders are companies in charge of shipping products between two locations. The entire procedure is carefully planned and can include everything from warehousing to overseas delivery. They act as an advisor between shippers and transportation providers, negotiating the optimal route for all parties.
There Are Six Steps
Freight forwarding is a complex operation, but it can be divided into six steps to make it more manageable and understandable.
Export haulage is the movement of products from the source to the freight forwarder.
Customs Clearance (Export) – required for international shipping, products are cleared to depart the country.
Validation and Handling – Following clearance, products are inspected and validated against the documents submitted.
Customs Clearance (Import) – When everything arrives at the right spot, officials review the paperwork for the right products.
Destination Handling – items are handled at their final destination, which includes the movement of commodities to the warehouse.
Import Haulage – the items are moved to the final destination at the opposite end of the journey.
A Hassle-Free Option
Freight forwarders seek to reduce the costs associated with international export and import. They have experience in all aspects of the supply chain, from packing to managing customs from country to country.
Excellent for Business
If you are moving items to consumers on a large scale, then the right freight forwarder is all you need and will significantly help your business. Their knowledge and expertise will ensure that your items arrive on time every time while also saving you money.
Uncontrollable shipping delays
Freight forwarders can't prevent errors or delays in overseas shipping. Sometimes they can't fix problems. Bad weather, breakdowns, port delays, and last-minute modifications can happen.
You're Responsible For The Paperwork
While your freight forwarder will manage practically all aspects of the overseas shipping process, you will be responsible for paperwork completion. This is critical if you do not want service interruptions!
There Are Product Restrictions
International shipping is strict when it comes to banned commodities you cannot send. There are strict rules to follow, including the prohibition of:
Toxic and flammable liquids
Drugs
Batteries
Perishable goods
Alcohol
You Can Ask for Extras
Some freight forwarders provide additional services such as warehouse storage, cargo tracking, insurance, dangerous goods handling, etc. The best thing to do is to ask!
Gemini vs Coinbase: Which one is better?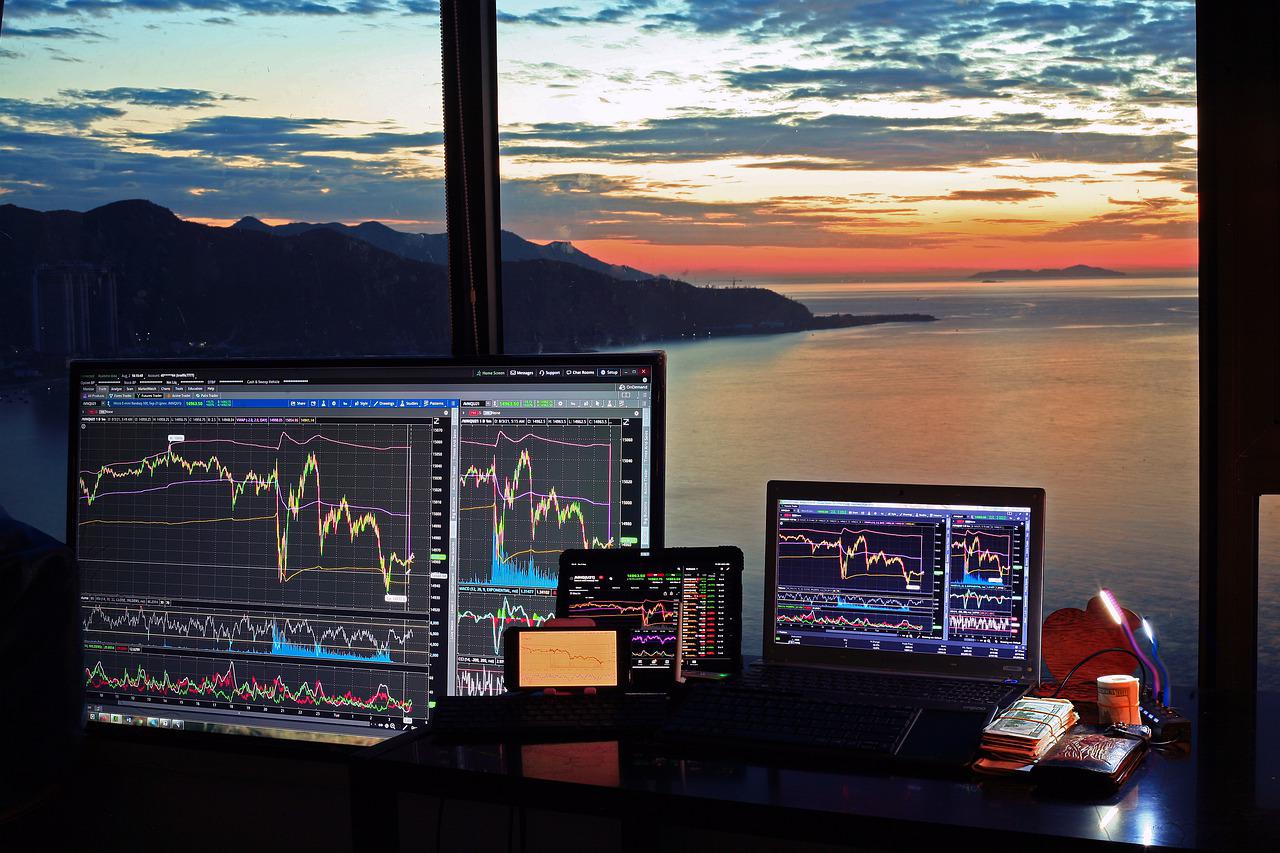 If you've done any research on cryptocurrency exchanges, you've come into the dilemma of choosing between Gemini vs Coinbase. There is no universally right solution to queries of this nature; rather, the "optimal" exchange depends on the individual circumstances of each situation. Luckily, you can rely on us to make the right decision.
After picking which cryptocurrencies to invest in, choosing a place to purchase, store, and manage your crypto holdings is one of the most crucial decisions, you'll have to make as a crypto investor. Your initial purchase of cryptocurrency will need to take place on an exchange, regardless of your long-term storage strategy. Perhaps you're curious about the differences and similarities between Gemini vs Coinbase.
Relatively, institutional investors are a perfect choice for Gemini than Coinbase. Still, we'll go through the characteristics of each and some key differences to help you better understand the distinctions between the two.
Coinbase
First, before making any final decisions, let's compare Coinbase to Gemini, the third largest cryptocurrency exchange overall (with roughly $6.5 billion moved each day).
The site first launched in 2012 with bitcoin as its primary currency of exchange, but it has subsequently expanded to support other cryptocurrencies. Now that Coinbase has gone public in April 2021 and supports over a hundred different cryptocurrencies, you can buy shares in the company using different payment methods.
One of Coinbase's primary goals has been to make it easy for newcomers to the cryptocurrency market to get their feet wet. Also, the company's focus on remote work and the lack of a physical location for its employees exemplifies its commitment to the decentralized nature of cryptocurrency.
In addition to its extensive cryptocurrency selection, Coinbase stands out because of its Coinbase Earn function, which enables users to earn micro-amounts of cryptocurrency by completing educational content about different digital currencies. Offering free cryptocurrency this way is a great way to promote newer, less well-known crypto projects.
Gemini
Let's look at our introduction of Gemini before we compare it to Coinbase. Our in-depth comparison is almost ready to begin, but before we get there, let's first investigate Gemini in greater detail.
When the attention was on Coinbase, it was a big deal; now it's time for Gemini to make headlines. According to trading volume, Gemini is just eleventh among the world's largest exchanges, well behind the top ten. In a single day, about $250,000 is exchanged, a tiny fraction of the volume on Coinbase.
You shouldn't pass up Gemini because it's a little out of the ordinary. Although it did not begin operations until 2014 (two years after Coinbase), the exchange quickly made up for the lost time by becoming the world's first licensed ether exchange. Later, it became the first exchange to sell bitcoin futures contracts and the first exchange to be approved to trade Zcash. That's not awful at all.
When comparing Gemini vs. Coinbase and other exchanges, it's crucial to have access to as many cryptocurrency options as possible. While it is accessible to (ambitious) novices, it is more ideally suited to experienced traders and institutional investors. For instance, it offers the cutting-edge ActiveTrader platform, with perks like charts and a wide selection of trading pairs. Additionally, it provides stricter security than Coinbase by adhering to KYC and AML rules.
If you're still confused about who the winner of the Coinbase vs. Gemini fight is, have no fear; we'll get there soon.
Comparing Gemini vs Coinbase
We can now compare Gemini vs Coinbase fairly because we have established their backgrounds. We've shown that Coinbase serves the needs of individual investors better than Gemini does those of institutions. However, let's compare the costs of using Gemini vs Coinbase so that you can make an informed decision.
Fees
It is wise to compare Gemini fees vs. coinbase fees, as this is the primary focus of many traders weighing Coinbase pro vs. Gemini. Although Gemini's transaction costs vary per trading method, those for web orders over $200 are 1.49%, while those for the ActiveTrader platform are lower. The fees on Coinbase are comparable, coming in at 0.5% per trade and 1.49% for bank-to-bank transfers. However, by using Coinbase Pro, you may reduce these fees significantly.
Features
Putting aside the price differences, what can you accomplish on Gemini and Coinbase? Gemini Earn offers up to 8.05% APY, and Coinbase's staking rewards program pays out up to 5% APY so that you may make money with your cryptocurrency on either platform (in addition to its Coinbase Earn program).
Then again, what separates Coinbase pro from Gemini? Coinbase's strengths lie in the quality of its curated news feed for the cryptocurrency industry and the depth of its training materials for would-be cryptocurrency investors. Moreover, it may notify the user instantly if the value of their preferred cryptocurrency (as selected by the user) changes.
In the case of Gemini, the exchange's own Gemini Pay program enables you to spend your cryptocurrency holdings at stores that have joined the program. In addition, it offers a specialized service to help portfolio managers.
Customer service
Gemini excels in customer service, as one might expect from a platform intended for institutional investors, by being available through phone and online chat around the clock. However, Coinbase's customer service is limited to emails and social media postings, so there's no assurance you'll get a speedy answer if you have an issue.
It's also important to note that Gemini and Coinbase aren't the only two cryptocurrency exchanges online; they may be the most well-known. Whatever market you use, it's best practice to move your funds to a multi-currency wallet like Gemini or Coinbase. Another option is to put your money to work for you.
Verdict
Gemini or Coinbase are safe bets. Both leading exchanges offer user-friendly crypto trading interfaces with outstanding security and no flaws.
Coinbase provides a more comprehensive coin selection. Coinbase is a good choice if you plan to buy several coins.
Gemini ActiveTrader cuts trading fees. Even minor differences in commissions add up for long-term bitcoin investing.