Assessing Minella Indo's competition in the Gold Cup
As we countdown to the Cheltenham Festival, all eyes will be fixated on the Gold Cup — perhaps one of the most prestigious Grade One races on the entire horse racing calendar. With spectators back in attendance after last year's meeting took place behind closed doors due to the coronavirus pandemic, the unpredictability of the big race means the Cheltenham gold cup 2021 odds are always fluctuating, and it will be hard to call a winner.
Current champion Minella Indo, trained by Henry De Bromhead, is amongst the favourites to retain his crown win at Prestbury Park, but there is plenty of competition in a race that promises plenty of entertainment. Read on, as we look at some of the contenders for Minella Indo's Gold Cup throne.
Conflated
If we are going by recent form alone, then Conflated is well in with a chance of Gold Cup victory, but he'll certainly have to step up a notch after victory at Leopardstown in the Irish Gold Cup. The Gordon Elliott-trained horse, having just turned eight earlier this month, pipped Minella Indo to first placed, forcing the current Gold Cup holder to settle for a podium spot, as Elliott warned of the horse's inconsistency but credited his strong running, saying: "Conflated has a massive engine but he can be very hot and cold, and I was keen to try him in this race.
"We have the Gold Cup, the Ryanair and the Grand National as options for him." It sets up an interesting rematch, one in which Conflated is certainly the underdog in the Ladies Day tips, but on the biggest stage, anything can happen, but his introduction certainly adds a new dynamic to the race.
Al Boum Photo
He might be turning 11 later this year, but even in the autumn of his racing career, Al Boum Photo is still one of the best around and could easily provide some competition for Minella Indo in the Gold Cup. Having been victorious in consecutive years in2019 and 2020, Al Boum Photo is no stranger to Cheltenham success, and even if a win is one last hurrah in a glistening career, it will certainly be a way to go out on top.
Coming into the race with a win in the New Year's Day Chase at Tramore, and jockey Paul Townend in good form himself following a solid trip to Dublin, the duo certainly deserves a mention in the Gold Cup running but with just one race in the last 10 months, you wonder if experience will be enough to see the veteran over the line.
Tornado Flyer
One surprise addition that could cause another shock in the Gold Cup is the Willie Mullins-trained Tornado Flyer. Winning the King George VI Chase in stunning fashion as a 28/1 outsider, the nine-year-old beat the likes of Frodon and Clan Des Obeaux to reign supreme at Kempton, massively boosting his chances of spoiling the party once again at Cheltenham.
It's certainly an entry many wouldn't have expected, but given how he performed back in December, it will be interesting to see how he compares in a race in the Cheltenham spotlight, where he'll have to deal with the expectations of a packed-out racetrack — something few will relish with Tornado Flyer coming in at 14/1 at the time of writing.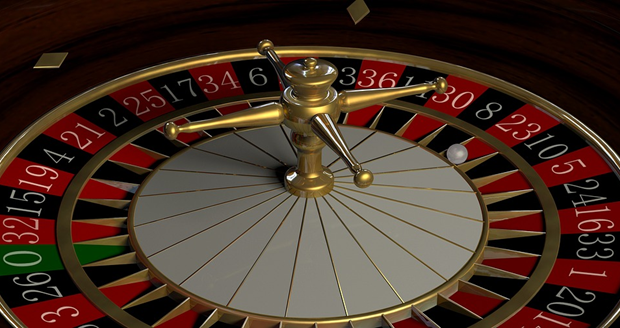 Online gambling is growing rapidly throughout Australia, knowing to the fact that most states only have one or two casinos, with Queensland being the lone exception, having four. Even still, having to travel to a real casino does not make gambling as simple as getting it over the internet at any time and from any location. In the end, online gambling offers far too many benefits over traditional casinos. Aside from the previously mentioned availability and simplicity of access, online casinos can contain anything from a few dozen to thousands of different games. Even the best-equipped casinos in the world cannot claim to provide such variety.
Online casinos also provide greater privacy (particularly if they accept digital currency), and they allow even rookies to the gambling business to test out different games without feeling pressured or afraid of making a mistake in front of a crowd. All of this and more has raised the popularity of online casinos, which has created demand, and hundreds of them have been founded to meet that need and provide the greatest playing conditions and experiences. One of them is Ricky Casino, which promises to be the greatest Australian casino available. In this ricky casino review, we wanted to see what the platform has to offer and see if this was an empty brag or a genuine promise.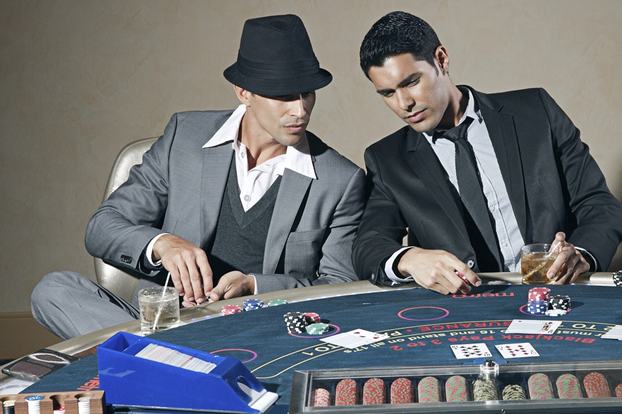 Licensing & Regulation
Dama N.V. owns and operates Ricky Casino. Because the corporation was formed and operated under Curacao legislation, the casino additionally holds a Curacao license. The casino is actually relatively new, having only opened in 2021. It is available in English and German, and it accepts a variety of currencies, including euros and US dollars. Australian dollars, Canadian dollars, Russian rubles, Norwegian kroner, Polish zlotys, Japanese yen, and even Bitcoin, as well as many altcoins (Ethereum, Litecoin, Bitcoin Cash, and Dogecoin).
The platform has a fairly simple design, which means that almost everything a typical user would ever require is on a single page. The platform's main page includes all of its game categories, a list of software providers, and games, information about the platform, information about various available games, supported payment methods, and even a FAQ. Basically, any information about the casino that you might possibly need is shown directly on the front page, making it extremely easy to access.
Casino Games
Ricky Casino's game selection is extremely excellent, because of the platform's collaboration with 40 different software providers. Microgaming, Amatic, Evolution Gaming, NetEnt, BGAMING, LuckyStreak, Red Tiger Gaming, Spinomenal, Yggdrasil Gaming, and many others are among the big, respected providers that sell their games to casinos throughout the world.
The platform provides over 1,500 different games in total, including hundreds of slots as well as many table games, live gaming, video poker, and more. All of the main table games are available, including roulette, baccarat, blackjack, craps, Sic Bo, Pai Gow, and more.
As previously said, the games are organized into categories that you will find as soon as you visit the site. The categories are available below the website's header and include New, Slots, Live, Jackpots, Roulette, Table, Lottery, and a search tool for those that know exactly what game they want.
Payment Options
When it comes to deposits, both casinos and their clients often encounter the same problem: the available payment options. As you are obviously aware, there are hundreds of payment methods around the globe, and even if casinos simply focused on the largest and most popular ones, it still leaves them with dozens that are popular globally. Finally, the platforms must choose a manageable number of the most popular solutions and hope that their consumers can utilize at least one of the supported options.
Ricky Casino has done better than others in this aspect, providing a more than enough number of payment methods that will most likely satisfy the bulk of those considering becoming platform customers. Visa, Mastercard, Maestro, Neteller, Skrill, Paysafe Card, ecoPayz, bank transfer, Neosurf, Virtual Credit Cards, and cryptocurrencies such as Bitcoin, Ethereum, Litecoin, Bitcoin Cash, and Dogecoin are among the methods supported by the site.
Except for bank transfers and a virtual credit card, all options are accessible for deposits, whereas these two are only available for withdrawals. Visa, Neteller, Skrill, Paysafe card, ecoPayz, bank transfer, virtual credit card, and cryptocurrencies may be used to withdraw, however, Mastercard, Maestro, and Neosurf cannot.
Mobile Availability
Finally, if you are unable to sit in front of your PC to play games due to work or another cause that keeps you continuously on the road and out of the house, you will be pleased to hear that Ricky Casino has mobile support for a variety of mobile devices. Both Android and iOS are supported, and the software is available for both smartphones and tablets.
That way, no matter where you are, you can always access the platform and its games when you have some free time, and you won't be constrained to playing exclusively on your PC when you get home from work.
Alternatively, you may use your mobile device's browser to access the platform. This is a more convenient technique for some because it does not need installing the app, keeping system requirements, upgrading the app and losing even more storage space, and so on. Simply navigate to the platform's website in your browser, log in, and you're ready to go.
Summary
Ricky Casino claims to be Australia's greatest casino, and it is evident that it has cause to believe so. It is debatable if it is the ultimate finest, but there is no doubt that it is among the best available platforms in and out of Australia. It includes over 1,500 games, many common payment ways, great customer service that is accessible 24 hours a day, seven days a week, and mobile assistance. Add to that the convenience of use, the fact that it is safe and legal, and the transparency in all aspects, and you have a top-tier online gambling platform that warrants a look.
The Most Impactful Gaming Industry Technologies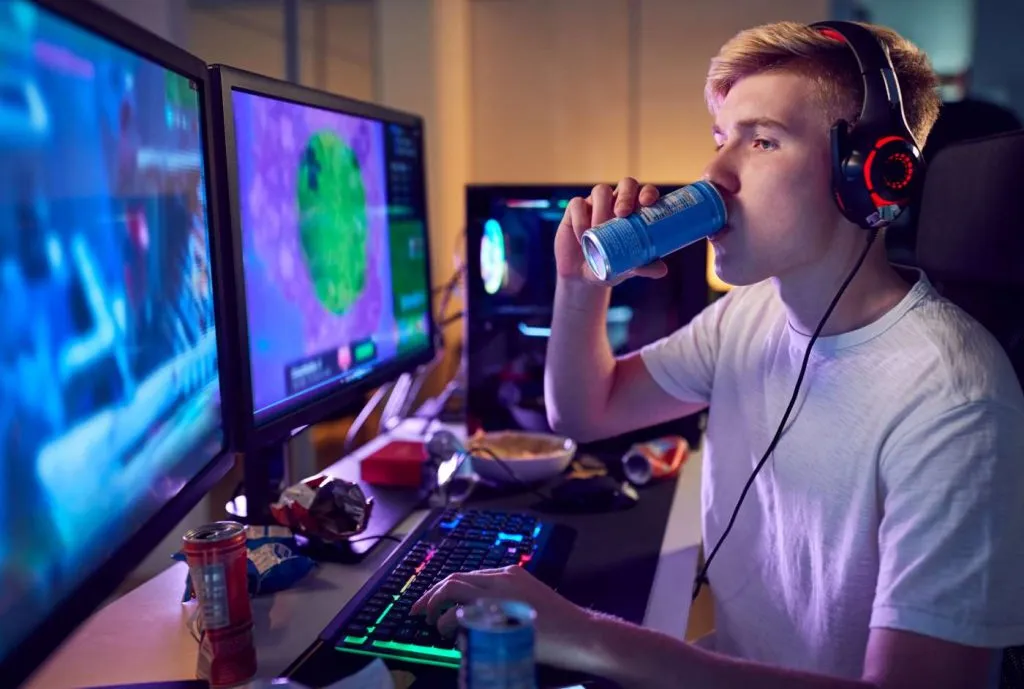 As an industry, gaming has grown exponentially over the past few years. With close to 3.5 billion people in the world now playing games on a regular basis, the industry is all set to generate revenues of up to $197 billion by the end of 2022.
The development of gaming to date and its ongoing evolution run in parallel with technological advancement – the gaming industry has always been poised at the forefront of innovation. With each new generation of video games – and gaming hardware – outdoing the last in terms of performance and cutting-edge features, today's video games are highly immersive experiences.
As each year passes, brand-new technologies enter the market that set the trend for game development. We've already seen this in play throughout 2022 with an increased focus on NFT games, the arrival of the metaverse, and, of course, the ongoing expansion and development in mobile gaming.  
While it's true that new tech presents an exciting opportunity for the gaming industry to go through another stage of evolution, there are certainly unsung heroes of gaming tech that are often seen as an afterthought. In this article, we'll be taking a closer look at the most impactful technologies without which the gaming industry as it is today wouldn't exist.
Game Engines
The games you enjoy playing now are all created in a game engine. It shouldn't come as a surprise to learn that modern video games are incredibly complex, with numerous algorithms and details that work together in harmony to create an immersive gaming environment. Without game engines, there would be no way to contain all these elements, let alone deliver them in playable form.
Think of game engines as frameworks for video game development. Everything that's involved in making a game, from developing graphics to how it then responds to gamer actions, happens within it. In the early days of gaming, titles were released with their own rendering engines. Today, however, most games are developed in commercial engines such as:
Unity
Creation Engine
Unreal Engine
CryEngine
Anvil

Audio Engines
While today's video games feature impressive visuals, compelling storylines, and exciting gameplay, they wouldn't have the same impact without the right music, sound effects, ambiance, and voice-acting. Audio is such an important part of the modern video gaming experience that video game soundtracks have now become a stand-alone genre in their own right. Some of the world's best musicians, composers, and orchestras have recorded video game soundtracks. Meanwhile, A-list actors such as Keanu Reeves and Kevin Spacey have lent their voices to games like Cyberpunk 2077 and Call of Duty  
Much like game engines, audio engines also play a fundamental role in ensuring that gamers actually have games to play, not just strings of coding and random sound effects. Due to video games needing several layers of audio, an audio engine provides the perfect environment to simplify such complex processes. Furthermore, audio engines enable developers to create hyper-realistic audio, which makes the gaming experience as immersive as possible.
Some of the leading audio engines in use are:
FMOD
Fabric
Miles Sound System
AstoundSound
Random Number Generators
When it comes to playing video games, there's nothing more likely to ruin your experience than ending up with the same outcomes each time you play. Have you ever wondered what prevents you from having those 'Groundhog Day' moments when you return to your favorite game, time and time again? That'll be down to RNGs, AKA Random Number Generators. 
From making online slot games totally random – and ensuring they adhere to limits in the process – to randomizing the loot you'll find when scavenging in a survival game, RNGs are responsible for it all.  
So, what exactly is an RNG? It's a software algorithm that is integrated into a game during development. Developers can, of course, program RNGs to seamlessly integrate into a massive range of gaming experiences, but the purpose is the same: to ensure randomized outcomes.  
RNGs are particularly important in online slots and any game categorized in the gaming genre. Many an operator's license rests on whether or not it has a provably fair random number generator powering its platform. However, you'll also see games like Genshin Impact and Pokémon making great use of RNGs to enhance a player's experience.
Play Smartly Real Money Casino in Australia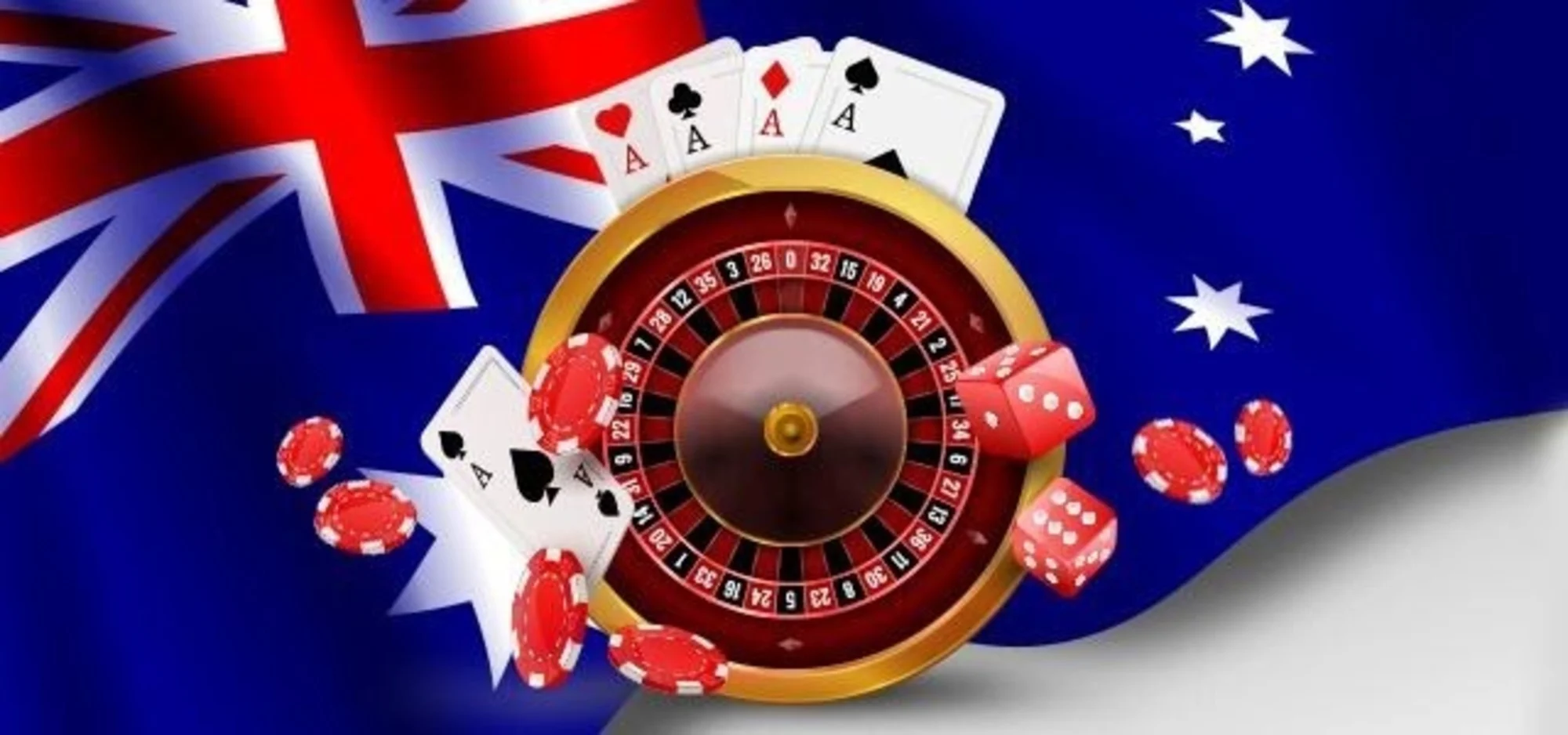 Are you ready to take your gaming experience to the next level and make real money playing in a casino? If so, Australia is the place to be.
The Australian online casino industry is vibrant, with a range of high-quality real money games available for players across the country. Whether you're looking for classic table games such as Blackjack and Roulette, or the latest online slots with big jackpots, real money casinos in Australia have it all. In this article, we'll explore how you can play smartly and maximize your chances of winning in a real money casino.
What Is Real Money Casino?
Real money casino refers to online casinos where players can place bets and win real money. All you need is an internet connection; everything else is provided by the casino. It's similar to playing in a traditional physical casino but with the added convenience of being able to do it from the comfort of your own home.
The first step is to register with a real money casino so that you can create an account. You will then be asked to provide some personal and financial information, such as your name, email address, age, and payment method. Once this information has been verified, the casino will give you access to its wide range of games. From there, you can deposit funds into your account and begin playing for real money rewards.
Tips for Playing Real Money Casino in Australia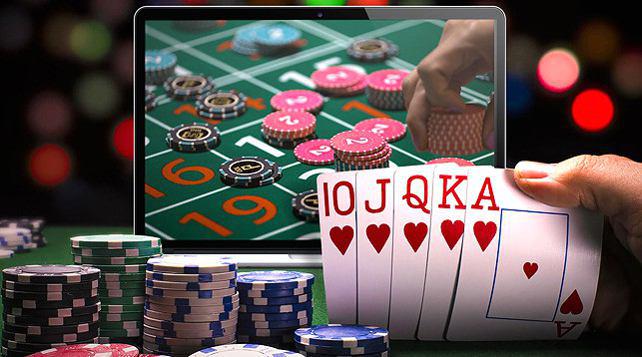 If you're looking for a fun and entertaining way of making extra money, playing real money casino games in Australia can be a great option. With the right strategy, you can make some serious money, but you also need to know how to play smartly. Here are some tips to help you get started:
Know the games: Before jumping in to play real money casino games, it's important that you understand the different types of games and how they work.
Set limits: When playing real money casino games in Australia it's important to set limits on how much you spend. Decide beforehand how much you are willing to lose and stick to this limit – it should be an amount that fits within your budget and isn't too hard on your finances.
● Be aware of online gambling laws: It's important that you familiarize yourself with online gambling laws in Australia before participating in any real money games. This helps ensure that you are abiding by local regulations and not engaging in illegal activity.
By following these tips, you can get off to a fantastic start with playing real money casino games in Australia!
Conclusion
It's no secret that real-money casino gaming in Australia can be a great way to enjoy some fun and entertainment, but it's important to approach it with strategy and responsibility. With the right tools and knowledge, you can find the best real-money casino sites that offer the best games with the highest bonuses, allowing you to maximize your entertainment and winnings.