HP's MacBook Rival Has a Lot to Love, but the Thermals Are Terrifying
Sometimes the only thing differentiating a gaming laptop from a workstation laptop is the aesthetic. A lot of gaming laptops are dressed in a deep, matte black and accented with an RGB keyboard, or the air vents resemble a muscle car rear end. Mobile workstations blend into the coffee shop environment much more subtlety, only showing off what they can do once you sit down and start encoding videos or playing games. HP's newest ZBook Create G7 fits right into the latter category. It's fantastic and looks how I wish all gaming laptops looked and even has a keyboard layout intended to be friendly for Mac users. But the high-end features included with this laptop, ones that gaming laptops don't normally have, made me spit of my coffee when I saw how much they increased the price in comparison.
HP's ZBook Create G7 is part of an entire line-up of creative-focused laptops, starting with the budget-friendly ZBook Firely 14/15 and going all the way up to the ZBook Fury 15/17 for people who need a top-tier machine for 3D design and other ultra-heavy workloads. The Create G7 is smack-dab in the middle, targeting professional creators who need something hefty and have a lot of money to throw around.
This particular laptop comes in two models: the one reviewed here with up to an Intel Core i9-10885H vPro, RTX 2070 Max-Q; and the ZBook Studio with up to a 10th-gen Intel Xeon processors and a Quadro Quadro RTX 5000, although it can also be configured with 10th-gen i5, i7, and i9 processors. The cost will obviously vary depending on what components you want, but just know that the Create starts at $2,750, while the model we received is priced at $4,490.

HP ZBook Create G7
What is it?
One of HP's latest mobile ZBook workstations
Price
Starts at $2,750 ($4,490 as configured)
Like
4K DreamColor display, Bang & Olufsen sound, range of configuration options
No Like
Price, crazy hot skin temps, battery life
The most stand-out feature of the ZBook Create G7 is the 4K AMOLED UHD 60 Hz DreamColor display. The 15.6-inch screen boasts an 87% screen-to-body ratio (slim bezels, baby!) and a next-gen DreamColor display with a max 600 nits brightness. (The official HP specs say 500 nits, but our testing showed 600.) Blacks were rich and dark, not faded like a shirt that's been put through the wash dozens of times. Colors were vibrant and distinguished, which made editing photographs in particular so much better compared to my old, 1080p desktop monitor with a TN display. More than a billion colors make for smoother shading and more consistent gradients, and it shows. The display is part of the reason why the price of this laptop is so high; Configuring the Create G7 with this display adds $445 to the overall price, but the display is that good!
G/O Media may get a commission
The Bang & Olufsen sound system is surprisingly great, too. (Judging by the prices of the speakers it sells on its website, it's no wonder this tricked-out Create G7 costs so much.) Cranking up the volume to the max, I could feel the bass gently vibrating through the laptop. Definitely a first in all my years of reviewing PCs! I've never encountered a stock sound system on a laptop that sounded this good, and it makes a lot of Bluetooth speakers pale in comparison.
While this ZBook has all the right components to double as a great gaming laptop, that's not its primary purpose. (Don't expect to do any competitive online gaming with that 60 Hz refresh rate.) This high-end laptop is aimed squarely at creative professionals. You know, the video editors, photographers, graphic designers, architects, and game designers of the world. Outfitted with an Intel Core i9-10885H vPro, RTX 2070 Max-Q, and 32 GB of RAM, you're safe assuming this laptop will run most games at 1080p ultra (or highest graphical setting) over 70 frames per second. If you ever feel like taking a break from work and firing up Overwatch or Shadow of the Tomb Raider, this laptop will do that with ease.
But I wouldn't use this mobile workstation for gaming at all. Even with HP's new vapor cooling tech, which is supposed to collect heat from a larger area rather than discrete heat sources like heat pipes do, this is the hottest laptop I've ever put my fingertips too. After 10 minutes of playing Overwatch, the area around the WASD keys grew uncomfortably warm after reaching a max temperature of 126°F, which is what I experienced with Asus' ROG Zephyrus G14. The entire area above the keyboard, where the speaker is, reached a max temp of 136°F! That's too much. Several of the CPU cores maxed out at 210°F, which definitely caused some thermal throttling, according to HWInfo, and is only 33°F under the processor's max operating temperature. It's no wonder the chassis got so hot.

All that heat means the Zbook Create G7 is a zippy little machine, which is what creators will need to get work transcoding and rendering done as quickly as possible, so there's that. It averaged under eight minutes in both of those tasks: seven minutes, 37 seconds transcoding a 4K video to 1080p at 30 fps in Handbrake; seven minutes, 40 seconds rendering a 3D image in Blender with the CPU, and seven minutes, 58 seconds with the GPU in the same program. That's faster than the MacBook Pro 13 (2020) we reviewed not too long ago, which is configurable only up to a 10th‑generation Intel Core i7 with no discrete GPU. The Create is also faster in those tasks than the Razer Blade Pro 17, too, and is much closer in specs and price to that laptop than the MacBook Pro 13.
There's also an optional feature on the Create G7 that's there to try to woo Mac users over to the Windows side. If you get the Z command configured keyboard, the Ctrl, Windows (open Apple on a Mac), and Alt keys will be laid out in the same order as a Mac keyboard. It all has to do with muscle memory, and having Windows keys in the same place as Mac keys that perform the same functions means less frustration when switching over to a different OS.
In addition to those two programs, which are part of our usual benchmark tests, I also ran PCMark 10 and individual Adobe Premiere Pro and Photoshop tests to get an idea of how long colorizing photos, etc. would take. In PCMark 10, photo editing tasks like color adjusting, unsharping mask, and contrast took between 2-3 seconds. Saving as a JPEG took 1.2 seconds and saving as a PNG took 12.9 seconds. Ray-traced rendering/visualization took an average of 35 seconds. On the video editing side, sharpening with OpenCL took 106 seconds, while sharpening with the CPU took 37 seconds.
Things ran equally as fast during my non-synthetic Adobe Premiere Pro and Photoshop tests, too. Video encoding took 29.1 seconds, auto reframe 15.5 seconds, and subject select 18.9 seconds. Coloring photos took about 22 seconds for a total of seven images, and rescaling those same photos took 85.3 seconds. Thanks to the CPU/GPU/RAM combo, you won't have to wait long at all.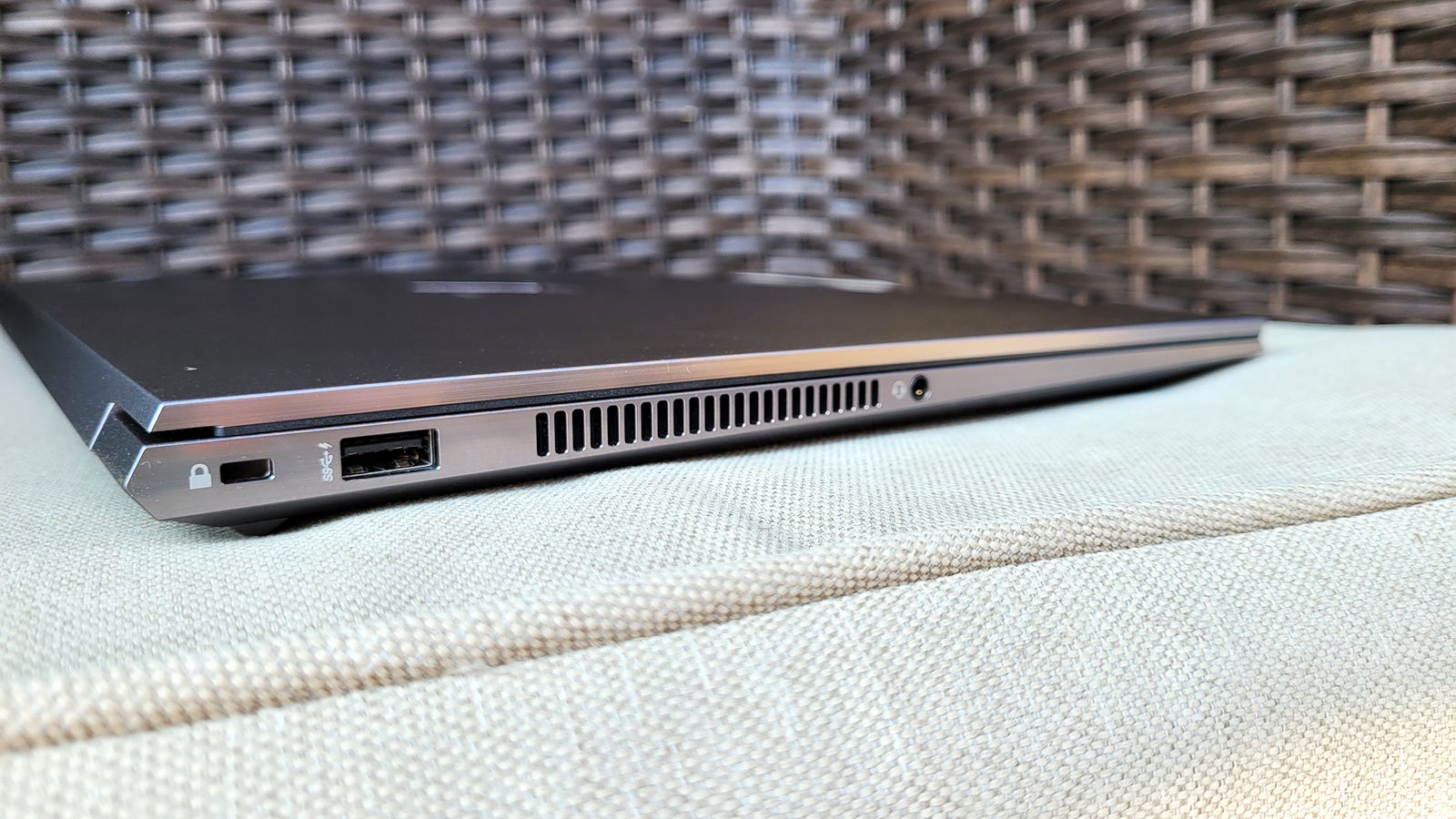 Photo: Joanna Nelius/GizmodoPhoto: Joanna Nelius/Gizmodo
It doesn't have as long a battery life as you'd hope for a creator-focused laptop; seven hours isn't bad, but it's far from the 17.5 hours HP advertises. You'll definitely need to charge it before the work day is over, especially if you are running heavy workloads that use a lot of power. Don't forget or leave your charger at home. You'll need it.
Taking everything into the consideration, it's clear this is a lovely laptop—a lovely laptop with few faults, but its faults are big ones. I get the appeal of having a high-end workstation you can take with you on the go, and the Create G7 is small enough and light enough for that to never be a hassle. But the heat output is a major concern. For the amount of money this costs, you can get or build yourself a desktop workstation with some proper liquid cooling and not have to worry about the longevity of your CPU, or entire PC for that matter.
If you'd prefer a laptop, then for the sake of price and temperature, I'd consider getting a configuration with a Core i7 and 16GB of RAM to help tame the heat beast. The speeds won't be the same, but you'll still get the amazing sound and display for around $1,000 less.
G/O Media may get a commission
README
Display and sound are the best I've ever seen in a laptop
Skin temps get insanely hot
Lightweight and portable
Fully tricked-out version is too expensive
Battery life is much shorter than advertised

Customizing Tagless T-Shirts: Tips and Tricks for Personalizing Your Apparel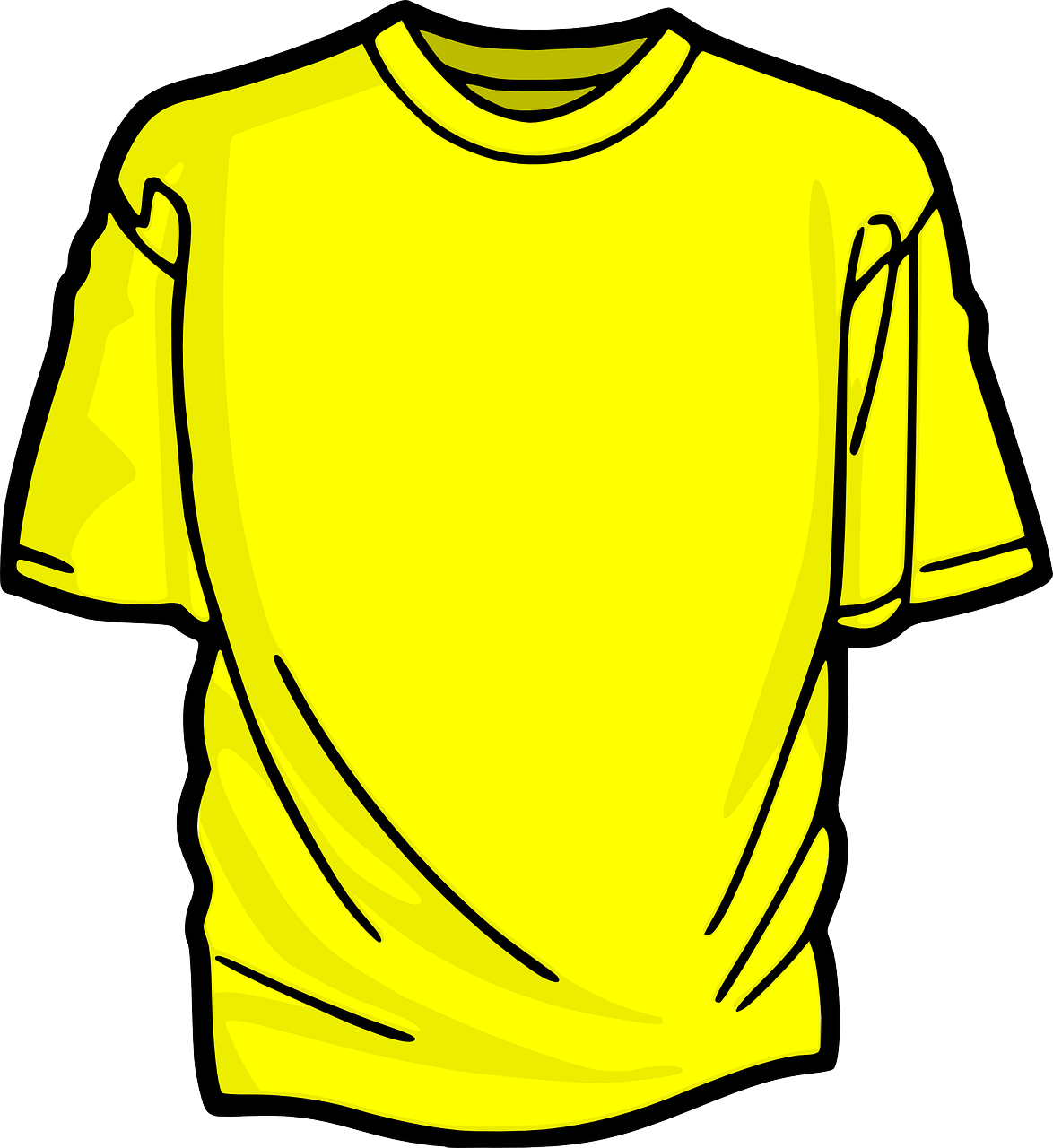 Tagless t-shirts are a great option for those who prioritize comfort in their clothing. And with the added benefit of being customizable, you can easily add a personal touch to your wardrobe. In this article, we'll be discussing the tips and tricks for customizing tagless t-shirts, so you can add your own unique touch to your apparel. Well, tagless t-shirts can be hard to come by in most in-person stores. However, you can find them online on Blankstyle.com and various other online retailers.
Choose Your Fabric and Color
Before you start customizing your tagless t-shirt, you need to choose the right fabric and color that best suit your needs. The type of fabric and color you choose will affect how well your customization adheres to the shirt. For example, polyester is known for its durability, so it's great for designs that require a lot of wear and tear. However, if you're looking for a more breathable and natural fabric, then cotton might be a better choice. In terms of color, make sure to choose a lighter color if you're planning on using a darker ink, or a darker color if you're using lighter ink.
Decide on Your Design
Once you've chosen your fabric and color, it's time to decide on the design you want to add to your tagless t-shirt. The possibilities are endless, so you can really let your creativity run wild. You could add your favorite quote, a graphic or image, or even your own custom artwork. Just keep in mind that the design you choose should be something that you'll want to wear for a while, as removing it will be difficult once it's been added to the shirt.
Consider the Placement of the Design
When deciding on the placement of your design, it's important to think about how it will look when you wear it. If you're adding a design to the front of your shirt, make sure it's centered and not too high or low. If you're adding a design to the back of your shirt, make sure it's not too low or too high, and centered between the shoulders. You could also consider adding a design to the sleeves or pocket, which can add a unique touch to your shirt.
Choose Your Customization Method
There are a few different methods you can use to customize your tagless t-shirts, and each one has its own pros and cons. The most common method is screen printing, which is great for large orders and simple designs. Another option is heat transfer, which is great for smaller orders and more intricate designs. Direct-to-garment printing is another option, which is great for high-quality prints and full-color designs. Choose the method that best suits your needs and budget.
Test Your Design
Before committing to your design, it's important to test it out first. Print your design onto a test piece of fabric, or even onto paper, to get a better idea of how it will look on your t-shirt. This is especially important if you're using a new customization method, or if you're unsure about the color or placement of your design.
Incorporate Tagless Labeling
If you want to add an extra touch of personalization to your tagless t-shirt, consider incorporating tagless labeling. Instead of the traditional tag, you can add your own custom label to the shirt, which can include your logo, brand name, or care instructions. This can add an extra touch of professionalism to your custom shirts and make them feel even more personalized.
In conclusion, customizing tagless t-shirts is a great way to add your own unique touch to your wardrobe. Before starting, choose the right fabric and color, decide on your design, consider the placement, choose your customization method, test your design, and incorporate tagless labeling if desired. With these tips and tricks, you'll be able to create custom tagless t-shirts that you'll be proud to wear.
"Reusable" Containers — A Term Sustainability Experts Love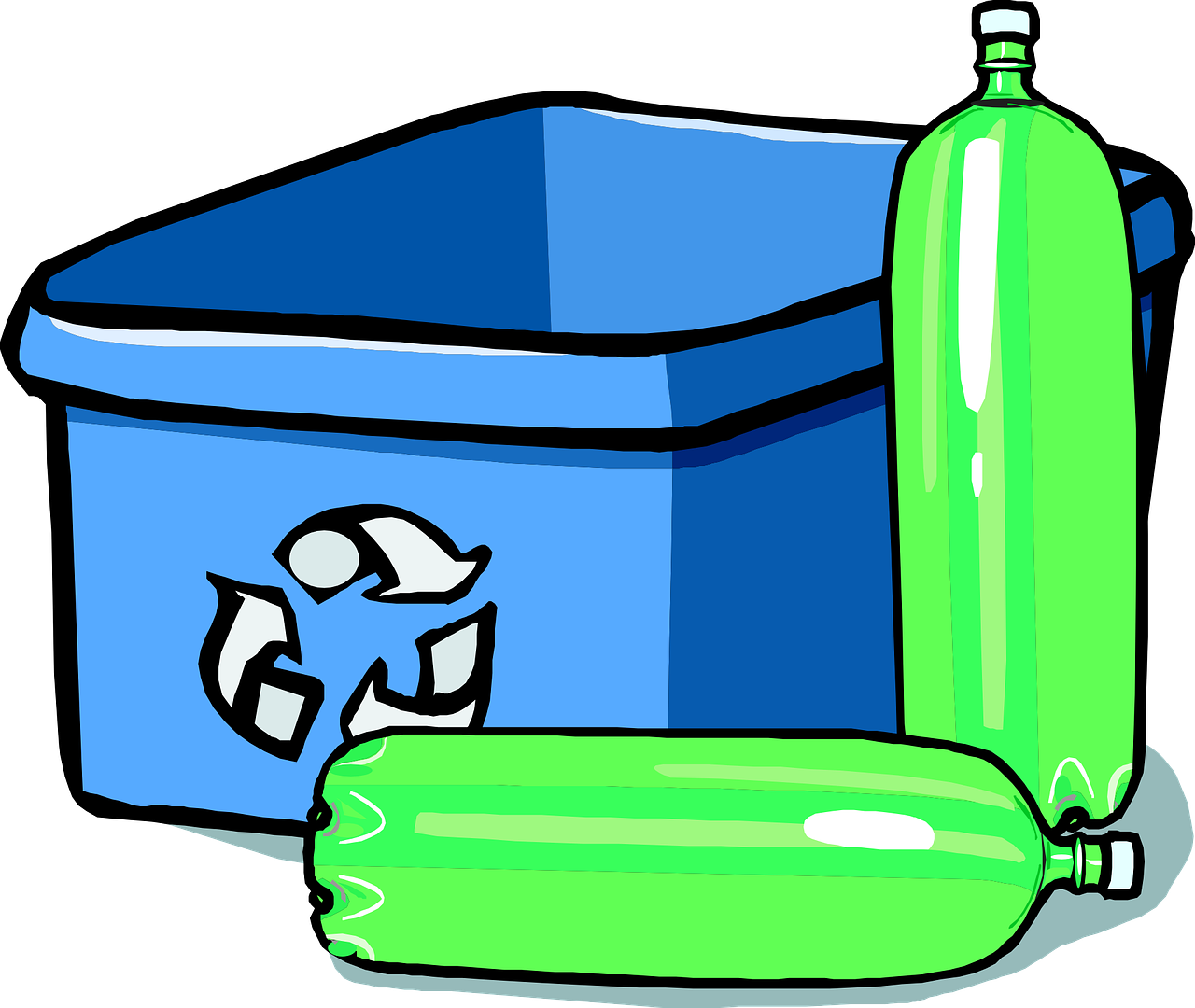 Experts reveal adopting sustainable living could help the world cut greenhouse emissions by up to 70% by 2050. Reusable or returnable containers, such as supply chain totes and containers, are among the most sustainable packaging available today that can help you reduce your carbon footprint. Recent studies estimate that reusable containers like those Flexcon provides cut greenhouse gas emissions by up to 60% by eliminating the need to recycle or remanufacture single-use packaging.
What Is a Reusable Container?
Reusable or returnable packaging is a supply chain container used over many trips and has a prolonged lifespan. These containers are usually molded or fabricated corrugated plastics and are highly durable. They allow ease of use and cleaning while providing an option for repair. The containers are also collapsible or nestable to allow for inexpensive transit and storage when empty. Some of the common types of reusable Flexcon containers include:
Handheld totes.
Plastic bulk containers.
Pallets.
Shipping racks.
Dunnage.
How Reusable Containers Boost Sustainability Efforts
No doubt, reusable containers play an integral role in minimizing the environmental impact of supply chain operations. The following are some of the ways reusable containers can boost sustainable order fulfillment efforts:
Reduced carbon emissions: A returnable supply chain container can drastically reduce your carbon footprint. When your business requires constant shipment of products between factory sites and final destinations, single-use corrugated packaging results in a massive accumulation of waste materials in landfills. On the other hand, returnable packaging reduces raw material consumption while minimizing carbon dioxide emissions by facilitating stacking and efficient space use during transportation. A recent study estimates recycling reusable containers for 30 years reduces emissions by 5.5-6.02 gigatons of carbon dioxide. This figure is equivalent to removing more than 1 billion cars off the streets for one year.
Reduced solid waste: Reusable containers such as totes and RSC boxes eliminate thousands of single-use packaging items from getting into a landfill, reducing solid waste by up to 86%.
Lower energy consumption: The energy used to manufacture reusable containers is lower than what's necessary to manufacture single-use packaging items. This is because reusable containers last long, thereby cutting the manufacturing rate.
Lower water consumption: Single-use packaging systems use four times more water compared to reusable packaging. The high usage is because of heavy water use during manufacture, recycling, and disposal.
Recycling at the end of life: Reusable containers are circular, allowing for the full recovery of packaging materials at the end of their useful life. This ensures the materials are recycled and reused in producing new reusable packaging.
Benefits of Reusable Packaging Beyond Sustainability
Apart from the widely known environmental benefits, there are several business reasons why you should consider using returnable containers. These include:
Faster return on investment: Despite their high upfront investment, reusable containers deliver a faster return on investment. The quicker ROI is due to a lower cost per trip than the single-use option. In a nutshell, the cost per trip is much lower than the cost of purchasing new expandable packaging each time. It is estimated that businesses that opt for reusable containers save between 40 to 70% on the overall costs.
Enhances productivity: Reusable totes and containers offer vast productivity benefits. They improve ease of use while ensuring more accessibility of items to production line staff. The workers leverage dividers to allow for multiple parts to be handled in a single container.
Reduces damage: Reusable containers are made from robust materials to protect products and parts throughout the supply chain, translating to lower costs related to written-off stock.
Improves space efficiency: Collapsible and nestable containers can improve space efficiency in storage and transit. Nestable containers stack on their lids or over fold-out bail-arms, allowing them to nest on each other, saving up to 75% of space.
Types of Products Included in the Reusable Ecosystem.
Several types of reusable containers are for companies looking to increase efficiencies and contribute to a sustainable order fulfillment supply chain. Some common types of reusable products include:
RSC box.
Collapsible containers.
Applications of Reusable Containers in the Supply Chain
Reusable containers have their applications in both commercial and household spectrums. In the commercial area, the containers are widely used in transporting raw materials to processing units and transporting finished products to warehouses and consumers. Among the industries that typically make use of these containers are:
Food and drink industry.
Cosmetics.
Chemical industry.
Electronics and computer manufacturers and assemblers.
Aerospace.
Textiles and clothing.
Pharmaceuticals.
Any industry needing bulk storage/transport.
Features of Reusable Containers From Flexcon
The following are some of the features of reusable containers from Flexcon.
Heavy-duty construction: Our containers can withstand constant rigors in various automated systems. Made from corrugated plastic, they withstand rust, corrosion, and water damage.
Adjustable dividers: Our containers are available with adjustable dividers to maximize versatility while optimizing picking, sorting, and packaging operations.
Versatile designs: They are compatible with most automated inserter/extractor and conveyor systems in ASRS.
Pitched drain holes: The containers have pitched drain holes for ease of cleaning. The holes also ensure water drains out to prevent the collapse of the automated storage and retrieval system when sprinklers are on.
Optional lids: Optional lids are available to secure and protect your products in transit.
Contact Flexcon Today for Reusable Containers
Reusable packaging systems play an integral role in minimizing the environmental impact of supply chains. These containers provide users with long, useful life in a truly circular model. Flexcon is a world-renowned manufacturer and supplier of reusable containers designed to meet the unique sustainable order fulfillment needs of every industry.
We aim to promote sustainability by enabling a circular economy for flexible packaging. All our products are polypropylene, which resists extreme temperatures and reduces carbon emissions. The containers are also recyclable at the end of their life and returned to productive use rather than entering the landfill.
We leverage cutting-edge technologies and techniques to design and deliver returnable containers that meet FDA standards and your specific needs. Custom designs, layouts, and sizes are available. Dealer inquiries are welcome. If you have further questions or want to order something that meets your sustainable fulfillment order needs, contact us today.
Power BI Automation: Data Insight Update 2023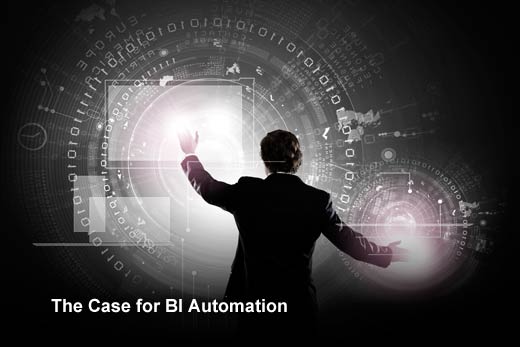 Goal setting in business is paramount. Leaders understand that pillar objectives help teams operate in unison to achieve those goals, striving for big-picture success. But setting goals won't be effective if you don't also have a robust strategy for collecting and analyzing the data. It's the metrics that will ensure your teams continue to operate seamlessly, together, and toward those core objectives.
Power BI reporting allows companies like yours to collect and maintain the necessary data for ongoing improvement and efficiency. Businesses leveraging Power BI reporting have the capability to check metric statuses, track progress, insert feedback, and even share updates among the teams via user-friendly platforms. Measuring in real-time, with the help of Power BI reporting, can be game-changing for your business. Today, we'll highlight all the advantages you can expect and how this solution will absolutely transform your business.
Fast Data Delivery Helps Processes Stay Relevant
The only thing worse than enforcing a company process that isn't working is enforcing that process for a day longer than necessary. When you have Power BI reporting, you're able to see real-time metrics about all your teams' processes and operations. So, when something emerges as ineffective, you can spot it immediately and make changes. Don't wait a month or even longer to recognize a breakdown in any of your processes. With Power BI reporting, you'll have minute-by-minute analytics to make sure every step your teams take is in the right direction, both efficient and effective.
Connect all your existing services and apps, your custom data sources, and your teams with Power BI, where you can:
Schedule and automate reporting
Curate interactive reports in mere minutes
See real-time updates in interactive dashboards
Find all your company data in one convenient location
Visualize and analyze any metrics you want
Data Compliance Is Easier When Updates Disseminate Automatically
Another challenge for many businesses involves compliance oversight. Depending on your niche industry or business segment, you could face steep fines or repercussions should any compliance initiatives be overlooked. You can prevent those instances and reduce risks associated with non-compliance when you harness the analytics of business intelligence and Power BI reporting. Data compliance efforts are simpler, especially when you receive automatic updates ongoing. Never miss a step in safeguarding any compliance or regulatory measures. Imagine the time and money saved with nearly effortless oversight because Power BI does all the heavy lifting for you.
Centralizing Communication Across On-Site and Remote Talent Simultaneously
Today's businesses are tapping into the remote workforce in a big way. The widespread adoption of top-talent working from home has been revolutionary for companies. You likely have employees, contractors, and contributors who work remotely, as well. One of your challenges might be disseminating communications to everyone simultaneously and efficiently, especially when you have talent contributing from various time zones and geographic locations. Fortunately, the Power BI reporting solution helps here, too. The shared platform allows leaders to communicate with all of their team members in one convenient place. And it ensures everyone gets all your important memos simultaneously, wherever and whenever they work. With Power BI, you can actually send unlimited reports to an unlimited number of users with only one Power BI reporting license!
Workflows Circumvent Staffing Challenges
In addition to adopting more remote workers, many companies are finding growth opportunities in leaner operations. Trimming unnecessary steps and processes allows for more streamlined operations, both in efficiency and cost. Today's leaders are tapping into automated workflows to help support these leaner workforce designs, too. Automated workflows, whereby software performs tasks once delegated to an employee, are helping to fill the gaps in these leaner employee rosters. Power BI offers a host of automations to help you bridge any gaps you might be facing within your organizational structure.
Cost-Saving and Time-Saving Efficiency
Forbes shared insights regarding the business intelligence trends in recent years. It began as what they called "Gen One BI," where loads of heavy data and metrics-driven projects fell to IT teams and core end users to decipher. But now, we're in the era of "data democratization." This self-service model refers to entire teams, not just IT professionals, using business intelligence data to make informed decisions and improve business models. Data today can be more consumable, less complex to understand, and available to everyone who can use it to spot trends and improve results. Power BI is an intelligence solution that embodies the data democratization movement, putting key information in everyone's hands efficiently.
Before adopting any new software solution, platform, or analytics tools, you'll want to consider all the benefits through a lens of cost-efficiency, value, and time. With Power BI reporting software, for example, you can assign savings to the automations, the real-time data that allows you to make cost-saving decisions immediately, and the reduction in miscommunication with a centralized platform for sharing information. All of these benefits can provide savings in both time and your bottom line. Explore our ChristianSteven free trials to see just how efficient Power BI reporting can be for your company.
Access to Data Reports Is Simpler with PBRS
Here's an alarming stat. The adoption of data and analytics continues to be difficult for companies because of the complex nature and sheer volumes of data alone. In fact, Business Wire shared that only 24% of businesses claim to have a "data-driven organization." This means there is a significant competitive advantage for any business that can find a simpler way to be data-driven. In comes the PBRS solution.
PBRS provides simpler access to data reports than most other analytics programs. You don't have to spend hours scrubbing data to assemble reports that show the core analytics you need. You won't have to task employees to download, sort, and create shareable insights, either. Power BI reporting allows you to collect and review all your most important details quickly and without the added work or complex data sorting efforts.
If you've been looking for a more data-driven solution to facilitate company growth and scaling, Power BI reporting can be a tremendous resource capable of transforming your business. And to get started, let ChristianSteven be your guide! Our team can introduce you to the revolutionary benefits of Power BI reporting and help you start leveraging its advantages for your business. Start transforming your company's operational success today!