HP's MacBook Rival Has a Lot to Love, but the Thermals Are Terrifying
Sometimes the only thing differentiating a gaming laptop from a workstation laptop is the aesthetic. A lot of gaming laptops are dressed in a deep, matte black and accented with an RGB keyboard, or the air vents resemble a muscle car rear end. Mobile workstations blend into the coffee shop environment much more subtlety, only showing off what they can do once you sit down and start encoding videos or playing games. HP's newest ZBook Create G7 fits right into the latter category. It's fantastic and looks how I wish all gaming laptops looked and even has a keyboard layout intended to be friendly for Mac users. But the high-end features included with this laptop, ones that gaming laptops don't normally have, made me spit of my coffee when I saw how much they increased the price in comparison.
HP's ZBook Create G7 is part of an entire line-up of creative-focused laptops, starting with the budget-friendly ZBook Firely 14/15 and going all the way up to the ZBook Fury 15/17 for people who need a top-tier machine for 3D design and other ultra-heavy workloads. The Create G7 is smack-dab in the middle, targeting professional creators who need something hefty and have a lot of money to throw around.
This particular laptop comes in two models: the one reviewed here with up to an Intel Core i9-10885H vPro, RTX 2070 Max-Q; and the ZBook Studio with up to a 10th-gen Intel Xeon processors and a Quadro Quadro RTX 5000, although it can also be configured with 10th-gen i5, i7, and i9 processors. The cost will obviously vary depending on what components you want, but just know that the Create starts at $2,750, while the model we received is priced at $4,490.

HP ZBook Create G7
What is it?
One of HP's latest mobile ZBook workstations
Price
Starts at $2,750 ($4,490 as configured)
Like
4K DreamColor display, Bang & Olufsen sound, range of configuration options
No Like
Price, crazy hot skin temps, battery life
The most stand-out feature of the ZBook Create G7 is the 4K AMOLED UHD 60 Hz DreamColor display. The 15.6-inch screen boasts an 87% screen-to-body ratio (slim bezels, baby!) and a next-gen DreamColor display with a max 600 nits brightness. (The official HP specs say 500 nits, but our testing showed 600.) Blacks were rich and dark, not faded like a shirt that's been put through the wash dozens of times. Colors were vibrant and distinguished, which made editing photographs in particular so much better compared to my old, 1080p desktop monitor with a TN display. More than a billion colors make for smoother shading and more consistent gradients, and it shows. The display is part of the reason why the price of this laptop is so high; Configuring the Create G7 with this display adds $445 to the overall price, but the display is that good!
G/O Media may get a commission
The Bang & Olufsen sound system is surprisingly great, too. (Judging by the prices of the speakers it sells on its website, it's no wonder this tricked-out Create G7 costs so much.) Cranking up the volume to the max, I could feel the bass gently vibrating through the laptop. Definitely a first in all my years of reviewing PCs! I've never encountered a stock sound system on a laptop that sounded this good, and it makes a lot of Bluetooth speakers pale in comparison.
While this ZBook has all the right components to double as a great gaming laptop, that's not its primary purpose. (Don't expect to do any competitive online gaming with that 60 Hz refresh rate.) This high-end laptop is aimed squarely at creative professionals. You know, the video editors, photographers, graphic designers, architects, and game designers of the world. Outfitted with an Intel Core i9-10885H vPro, RTX 2070 Max-Q, and 32 GB of RAM, you're safe assuming this laptop will run most games at 1080p ultra (or highest graphical setting) over 70 frames per second. If you ever feel like taking a break from work and firing up Overwatch or Shadow of the Tomb Raider, this laptop will do that with ease.
But I wouldn't use this mobile workstation for gaming at all. Even with HP's new vapor cooling tech, which is supposed to collect heat from a larger area rather than discrete heat sources like heat pipes do, this is the hottest laptop I've ever put my fingertips too. After 10 minutes of playing Overwatch, the area around the WASD keys grew uncomfortably warm after reaching a max temperature of 126°F, which is what I experienced with Asus' ROG Zephyrus G14. The entire area above the keyboard, where the speaker is, reached a max temp of 136°F! That's too much. Several of the CPU cores maxed out at 210°F, which definitely caused some thermal throttling, according to HWInfo, and is only 33°F under the processor's max operating temperature. It's no wonder the chassis got so hot.

All that heat means the Zbook Create G7 is a zippy little machine, which is what creators will need to get work transcoding and rendering done as quickly as possible, so there's that. It averaged under eight minutes in both of those tasks: seven minutes, 37 seconds transcoding a 4K video to 1080p at 30 fps in Handbrake; seven minutes, 40 seconds rendering a 3D image in Blender with the CPU, and seven minutes, 58 seconds with the GPU in the same program. That's faster than the MacBook Pro 13 (2020) we reviewed not too long ago, which is configurable only up to a 10th‑generation Intel Core i7 with no discrete GPU. The Create is also faster in those tasks than the Razer Blade Pro 17, too, and is much closer in specs and price to that laptop than the MacBook Pro 13.
There's also an optional feature on the Create G7 that's there to try to woo Mac users over to the Windows side. If you get the Z command configured keyboard, the Ctrl, Windows (open Apple on a Mac), and Alt keys will be laid out in the same order as a Mac keyboard. It all has to do with muscle memory, and having Windows keys in the same place as Mac keys that perform the same functions means less frustration when switching over to a different OS.
In addition to those two programs, which are part of our usual benchmark tests, I also ran PCMark 10 and individual Adobe Premiere Pro and Photoshop tests to get an idea of how long colorizing photos, etc. would take. In PCMark 10, photo editing tasks like color adjusting, unsharping mask, and contrast took between 2-3 seconds. Saving as a JPEG took 1.2 seconds and saving as a PNG took 12.9 seconds. Ray-traced rendering/visualization took an average of 35 seconds. On the video editing side, sharpening with OpenCL took 106 seconds, while sharpening with the CPU took 37 seconds.
Things ran equally as fast during my non-synthetic Adobe Premiere Pro and Photoshop tests, too. Video encoding took 29.1 seconds, auto reframe 15.5 seconds, and subject select 18.9 seconds. Coloring photos took about 22 seconds for a total of seven images, and rescaling those same photos took 85.3 seconds. Thanks to the CPU/GPU/RAM combo, you won't have to wait long at all.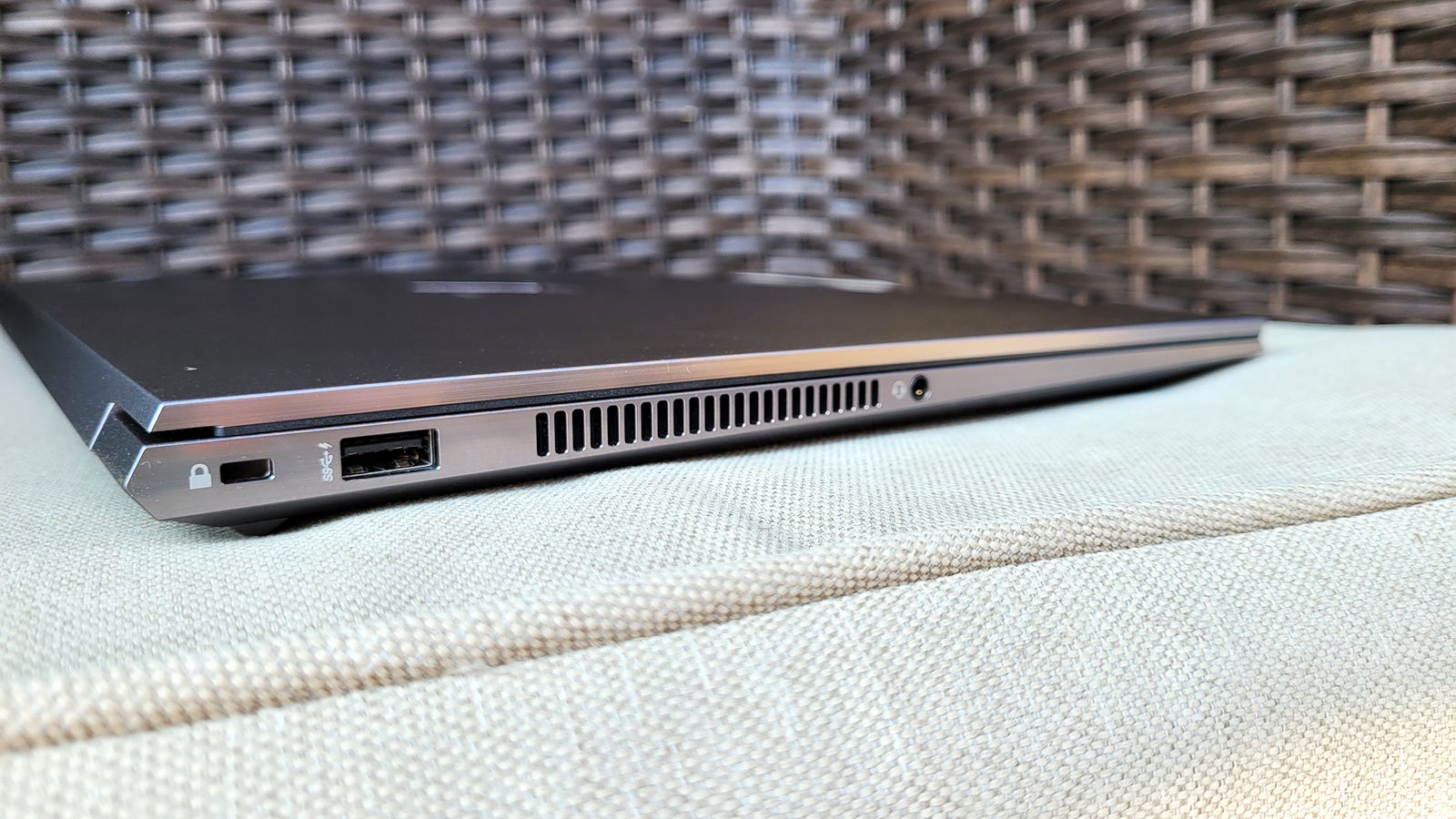 Photo: Joanna Nelius/GizmodoPhoto: Joanna Nelius/Gizmodo
It doesn't have as long a battery life as you'd hope for a creator-focused laptop; seven hours isn't bad, but it's far from the 17.5 hours HP advertises. You'll definitely need to charge it before the work day is over, especially if you are running heavy workloads that use a lot of power. Don't forget or leave your charger at home. You'll need it.
Taking everything into the consideration, it's clear this is a lovely laptop—a lovely laptop with few faults, but its faults are big ones. I get the appeal of having a high-end workstation you can take with you on the go, and the Create G7 is small enough and light enough for that to never be a hassle. But the heat output is a major concern. For the amount of money this costs, you can get or build yourself a desktop workstation with some proper liquid cooling and not have to worry about the longevity of your CPU, or entire PC for that matter.
If you'd prefer a laptop, then for the sake of price and temperature, I'd consider getting a configuration with a Core i7 and 16GB of RAM to help tame the heat beast. The speeds won't be the same, but you'll still get the amazing sound and display for around $1,000 less.
G/O Media may get a commission
README
Display and sound are the best I've ever seen in a laptop
Skin temps get insanely hot
Lightweight and portable
Fully tricked-out version is too expensive
Battery life is much shorter than advertised

Can online casinos be hacked?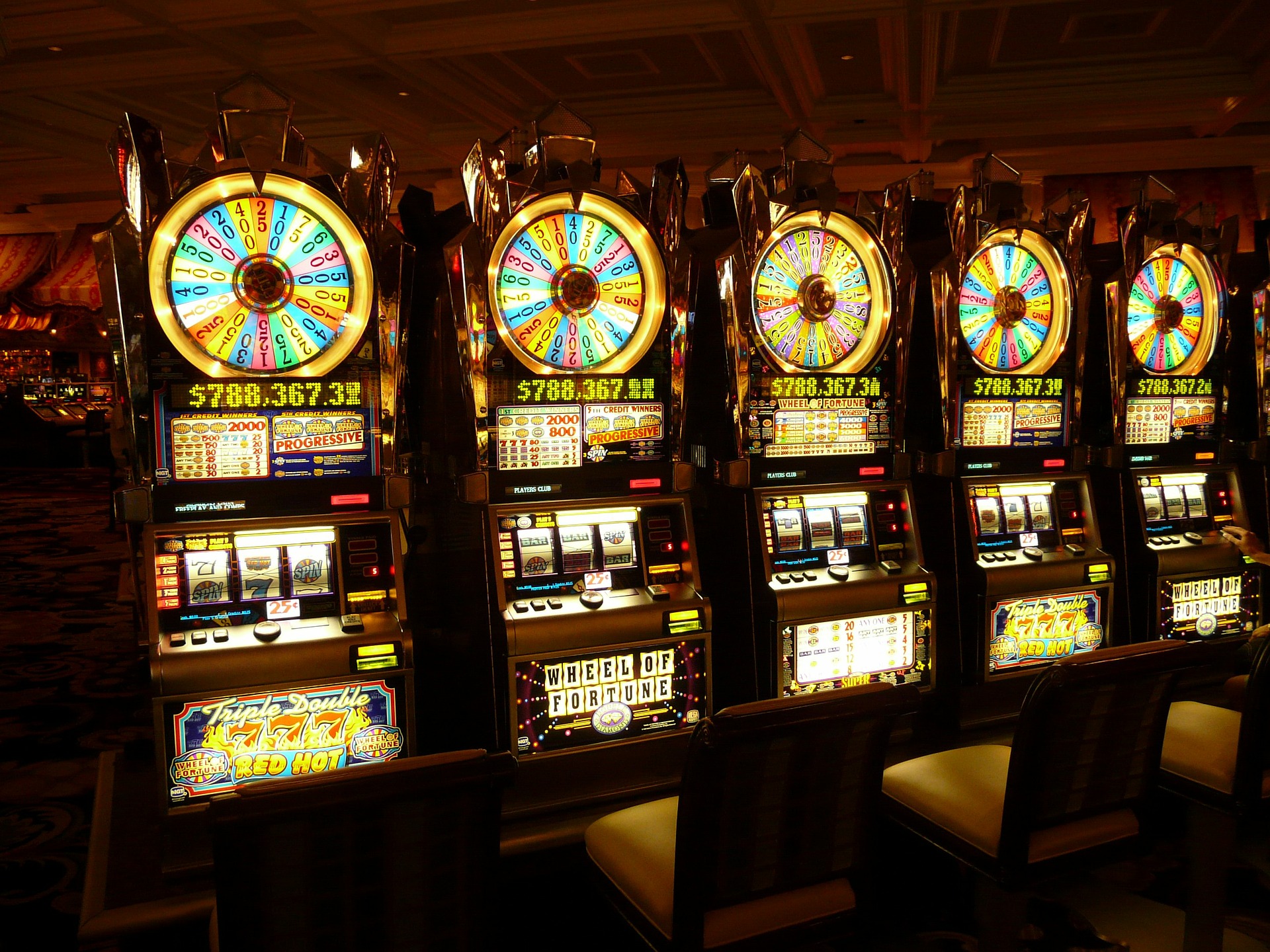 Despite what some people may think, hacking an online casino is very difficult. Online casinos use advanced technology to keep their websites safe and secure. The servers for online casinos are usually located in secure and fire-proof facilities.
However, the servers for casinos are not the only targets of cyber attacks. Some casinos operating in unregulated markets do not have a solid security structure in place.
Besides hackers, there are also other types of criminals who want to steal information to sell it. Carders take credit card and banking information to fraudulently claim payments. In order to avoid detection, these carders will need to complete their fraud before the victim discovers a loss.
Online casinos do not want to be hacked, but they do need to be vigilant in keeping their site safe. To do this, they need to put resources into digital security efforts. If they do not implement these measures, they risk losing millions of dollars in personal financial information.
The first major slot gacor online hack took place when the MGM casino was hacked. The hacker stole data from 142 million players. The security firm ESET reported the attack, which was backed by North Korean state-sponsored hackers. The security firm warned that new malware is also emerging and could be dangerous for the gambling industry.
Another type of hack is the watering hole attack. These attacks are sophisticated and entice users to download malicious software. The attackers lure users with links to legitimate parts of websites. They then entice them to click on the malicious links, which download malware. These attacks have been targeted at online gambling companies in China and Southeast Asia.
Another form of casino hack is player collusion, which involves a group of players collaborating to stage big wins. The players are then divided up and play at various roulette tables. This strategy can be used to make hundreds of dollars within a week.
Online slots are also hacked. Hackers manipulate the Random Number Generator, or RNG, to tip the RNG in their favor. This is done in order to ensure that the casino games are fair and fair to the players. Keeping this in mind, it is important that players do not reveal their username and password to the casino site. Keeping their password strong and using special characters are also recommended.
Another form of Judi slot gacor hacking is strategy botting software, which is used to win blackjack and poker games. These bots operate according to pre-programmed strategies. These bots are capable of handling multiple accounts and leveraging player statistics in real time.
While many attempts have been made to hack casino software, it is important to remember that they are not always successful. Gambling operators are always updating their security systems to combat hackers. They also use the Secure Socket Layer, or SSL, to ensure that their sites remain secure. These protocols also help gamers identify legitimate gambling sites.
In addition to the PRNG cracker app, another slot machine trick is to make a video of yourself playing a game. You can then broadcast the video to an expert. The expert can use the slot's RNG to generate a winning combination. You might have heard about this trick before.
A slot machine has a long history of being hacked. In the past, a group of men attached piano wires to moving parts in the machine. The heist was caught on camera, and the player was immediately arrested. Today, a team of operatives operates in St. Petersburg, where they make millions by cracking slot machine algorithms. They also employ dozens of cheaters around the world.
The casino games of today are engineered with the latest innovations. They are designed so that the game supplier can monitor and audit results. However, if a slot machine is hacked, you could end up on the sidewalk, or worse, in jail.
Tips for Winning Online Slots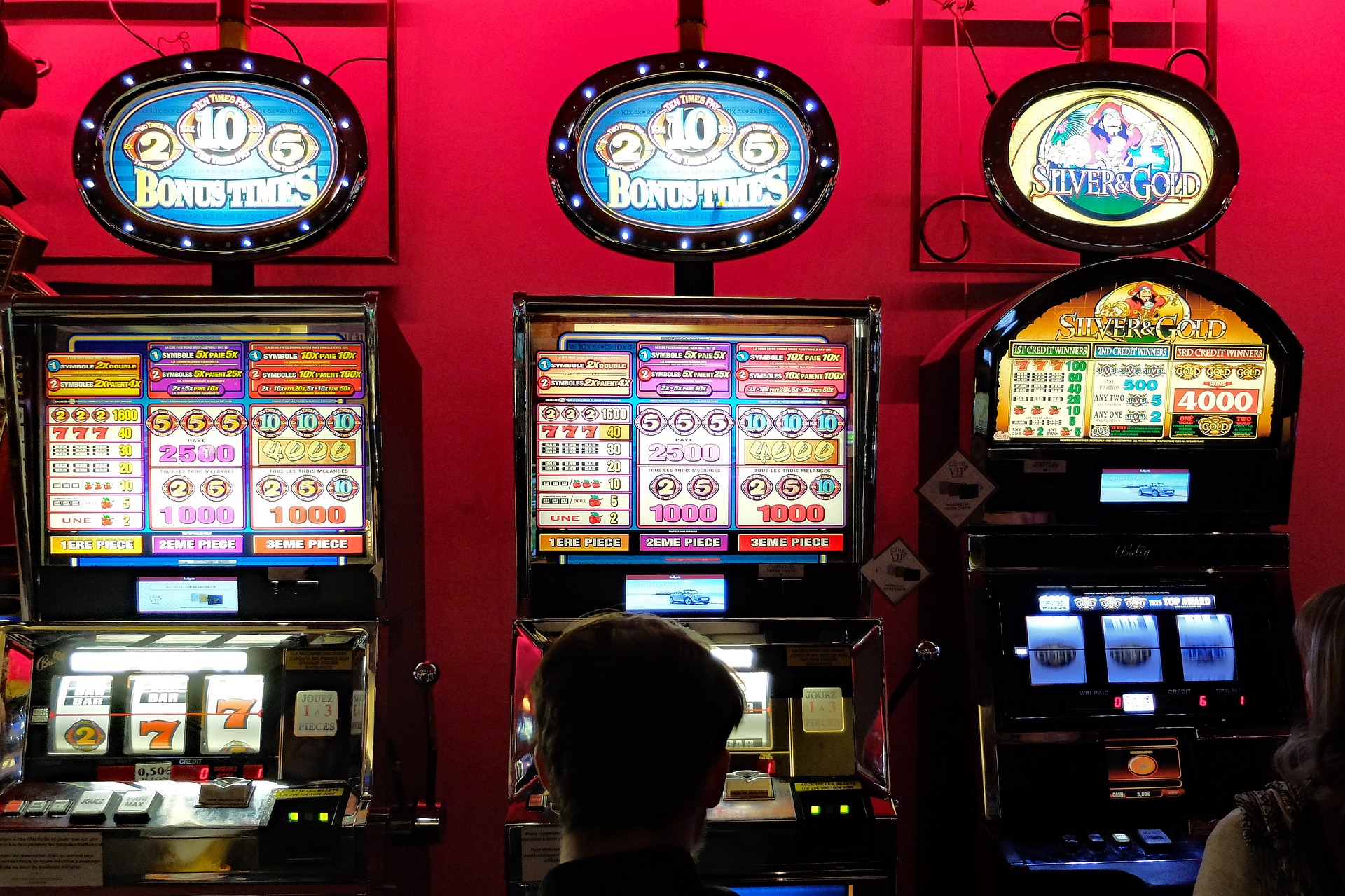 If you want to win money playing online slots, it's important to learn about the various features and bonuses offered by slot machines. This includes pay lines, Wild cards, and re-spins. These features can increase your chances of winning big! To make the most of these features, it's best to learn more about them before playing.
Pay lines
If you're new to playing slots, one of the most important tips to follow is to avoid spending too much money evidenciabelverde. Make sure you have a set budget and stop playing once you've spent your limit. Playing within your budget can help you win more often.
Bonus rounds
A bonus round is a part of the online slot game that can be triggered by the scatter symbol. It can take the form of a new set of reels, a bonus wheel, or even a game board. A good example of this is the Car Chase Bonus in the Play's GO slot game Cops and Robbers.
Wild cards
Having wild cards in your slot game is a great way to increase your chances of winning. This is because wild cards will substitute for any other symbol in the game, forming winning combinations. This way, you can increase your odds of winning and make the slot even more exciting.
Re-spins
Re-spins are a great way to win online slots. You can use this feature after a loss or to take a second shot at a big win. If you win a round and then lose it, you can re-spin the reels and try again. However, re-spins are not a guarantee of a win.
Jackpot rounds
While playing slots, one important tip for online slot jackpot rounds is to keep your bankroll in check. A lot of games limit the amount you can bet, and you should know exactly how much you can afford to lose. You should never bet amounts that will put you in a financial emergency. If you cannot afford to lose a lot of money, you should play smaller progressive jackpots.
Stopping the reels
If you want to increase your chances of winning big, stopping the reels while they're spinning is a good strategy to employ. This strategy will increase your chances of landing a big win and can also help you prime the pump for more spins.
Small and medium bets
You can use small and medium bets when playing online slot games to improve your odds of winning big. High-variance games, on the other hand, require more patience and a larger capital. However, you can win big with one jackpot. Slot variance depends on a variety of factors, but one of the best ways to gauge it is by checking the pay table. In the pay table, every winning combination is assigned a certain value, which can change based on the amount you bet. A lower payout value means that there are more frequent small wins, while a higher payout value means there are few.
Bonus rounds
Bonus rounds are a great way to make extra money when you play online slots. Bonus rounds can either be played on top of the main game or as a separate feature that will add extra reels, special symbols, sticky wilds, multipliers, and more. Bonus rounds can be fun and exciting, and they won't drain your casino balance.
Bonus rounds are free to play, and your winnings are 100% real. While these bonus games require some luck to trigger, they can also be very lucrative. The games can be triggered by free spins, extra reels, or a different game screen. Once triggered, all bonus round winnings are added to your real cash balance.
Setting a limit
Whenever you are playing online slot gacor, you should set a winning limit. This limit will help you remain in the game longer and enjoy it more. While it is tempting to play without a limit, it will reduce your chances of winning big and will also help you avoid disappointment.
Easy Wild Fireworks Online Slot Win Tactics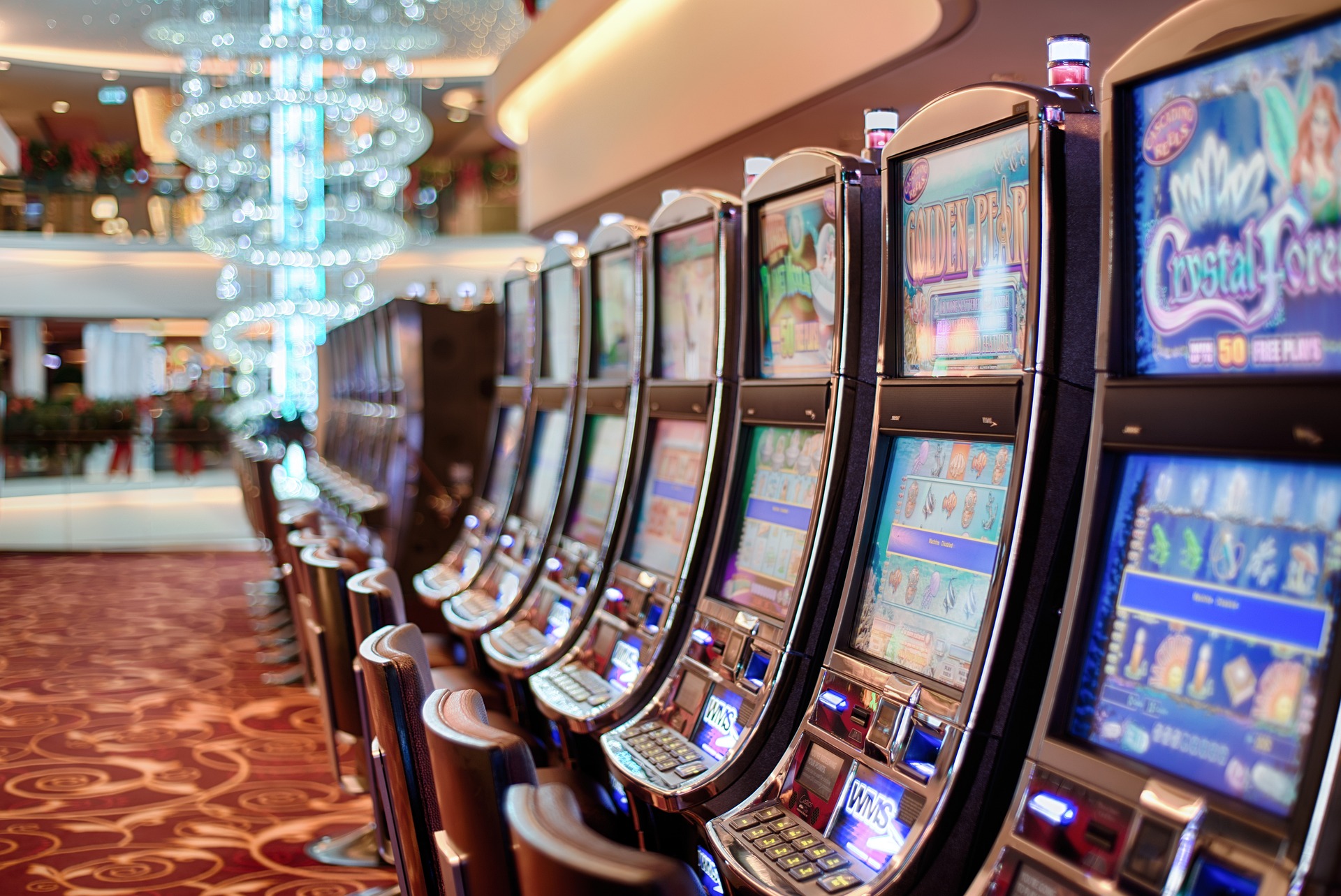 Relying on online slot games as an opportunity to find additional income, of course, can be done easily by anyone. Because in the betting opportunities that are run, you only need to spin rounds all the time to get a large number of twin images to make a big profit. In looking for easy winning opportunities, you can rely on the online Wild Fireworks slot which only requires players to get at least 3 of the same images on every spin played.
Every player can enjoy the opportunities in this slot with a small playing capital on every situs judi slot online resmi under the auspices of PAGCOR. It is undeniable that there are opportunities that will generate large profits through the appearance of a large number of Wild symbols that provide consecutive wins in each round played at a certain time.
The Best Way to Win the Trusted Online Wild Fireworks Slot Betting
Bets that are played in online slots, of course, can give you a loss at times because you don't get a sufficient number of twin images. Therefore, it is very important for players to be careful about making bets at all times so as not to easily lose. To be able to enjoy betting luck properly, it is necessary for players to know some effective Wild Fireworks online slot winning tricks like this:
Play Spin More Often
With betting opportunities that are made more often, it will make it easier to get the best wins on several spins that bring up a lot of twin pictures. Through this opportunity, there is an opportunity to collect big income in a fairly short playing time. Of course, this betting opportunity can bring up 3 scatters which will give 10x free spins which triggers big profits.
Place a High Bet Value
Placing high value bets on several spins can certainly generate big profits for each spin played. This way of betting can trigger winnings to appear more often. Of course, players still have to be vigilant in carrying out these tips because there are opportunities for defeat that cannot be predicted and can cause losses.
Use the Autospin Feature
On some spins that are played by relying on the autospin feature, of course it can give the best victory over the emergence of many twin images continuously. It is possible that this opportunity can pay off the best profits. However, it is not recommended to use these tips too often because with a fast round of images, it can be a loss because you don't always get a sufficient number of images.
Bring More Capital
Players who have large capital preparations in running slot games will have the opportunity to play for a longer time. Of course this allows players to have quite effective wins by placing bets on high values ​​at certain times.
Switch – Change Gambling Site
Bets that are played by moving to the judi slot online terbaik sites, each player can get an effective win from each of the gambling sites at stake. It is possible that this opportunity can provide a large profit payout that is quite easy for players to get at any time.
For some of the trusted Wild Fireworks online slot winning guidelines that have been delivered, it will certainly make it easier for players to collect large effective incomes throughout the bets that are played. Make sure to choose an official and trusted gambling site before starting to bet so that you can run the game safely.