HP's MacBook Rival Has a Lot to Love, but the Thermals Are Terrifying
Sometimes the only thing differentiating a gaming laptop from a workstation laptop is the aesthetic. A lot of gaming laptops are dressed in a deep, matte black and accented with an RGB keyboard, or the air vents resemble a muscle car rear end. Mobile workstations blend into the coffee shop environment much more subtlety, only showing off what they can do once you sit down and start encoding videos or playing games. HP's newest ZBook Create G7 fits right into the latter category. It's fantastic and looks how I wish all gaming laptops looked and even has a keyboard layout intended to be friendly for Mac users. But the high-end features included with this laptop, ones that gaming laptops don't normally have, made me spit of my coffee when I saw how much they increased the price in comparison.
HP's ZBook Create G7 is part of an entire line-up of creative-focused laptops, starting with the budget-friendly ZBook Firely 14/15 and going all the way up to the ZBook Fury 15/17 for people who need a top-tier machine for 3D design and other ultra-heavy workloads. The Create G7 is smack-dab in the middle, targeting professional creators who need something hefty and have a lot of money to throw around.
This particular laptop comes in two models: the one reviewed here with up to an Intel Core i9-10885H vPro, RTX 2070 Max-Q; and the ZBook Studio with up to a 10th-gen Intel Xeon processors and a Quadro Quadro RTX 5000, although it can also be configured with 10th-gen i5, i7, and i9 processors. The cost will obviously vary depending on what components you want, but just know that the Create starts at $2,750, while the model we received is priced at $4,490.

HP ZBook Create G7
What is it?
One of HP's latest mobile ZBook workstations
Price
Starts at $2,750 ($4,490 as configured)
Like
4K DreamColor display, Bang & Olufsen sound, range of configuration options
No Like
Price, crazy hot skin temps, battery life
The most stand-out feature of the ZBook Create G7 is the 4K AMOLED UHD 60 Hz DreamColor display. The 15.6-inch screen boasts an 87% screen-to-body ratio (slim bezels, baby!) and a next-gen DreamColor display with a max 600 nits brightness. (The official HP specs say 500 nits, but our testing showed 600.) Blacks were rich and dark, not faded like a shirt that's been put through the wash dozens of times. Colors were vibrant and distinguished, which made editing photographs in particular so much better compared to my old, 1080p desktop monitor with a TN display. More than a billion colors make for smoother shading and more consistent gradients, and it shows. The display is part of the reason why the price of this laptop is so high; Configuring the Create G7 with this display adds $445 to the overall price, but the display is that good!
G/O Media may get a commission
The Bang & Olufsen sound system is surprisingly great, too. (Judging by the prices of the speakers it sells on its website, it's no wonder this tricked-out Create G7 costs so much.) Cranking up the volume to the max, I could feel the bass gently vibrating through the laptop. Definitely a first in all my years of reviewing PCs! I've never encountered a stock sound system on a laptop that sounded this good, and it makes a lot of Bluetooth speakers pale in comparison.
While this ZBook has all the right components to double as a great gaming laptop, that's not its primary purpose. (Don't expect to do any competitive online gaming with that 60 Hz refresh rate.) This high-end laptop is aimed squarely at creative professionals. You know, the video editors, photographers, graphic designers, architects, and game designers of the world. Outfitted with an Intel Core i9-10885H vPro, RTX 2070 Max-Q, and 32 GB of RAM, you're safe assuming this laptop will run most games at 1080p ultra (or highest graphical setting) over 70 frames per second. If you ever feel like taking a break from work and firing up Overwatch or Shadow of the Tomb Raider, this laptop will do that with ease.
But I wouldn't use this mobile workstation for gaming at all. Even with HP's new vapor cooling tech, which is supposed to collect heat from a larger area rather than discrete heat sources like heat pipes do, this is the hottest laptop I've ever put my fingertips too. After 10 minutes of playing Overwatch, the area around the WASD keys grew uncomfortably warm after reaching a max temperature of 126°F, which is what I experienced with Asus' ROG Zephyrus G14. The entire area above the keyboard, where the speaker is, reached a max temp of 136°F! That's too much. Several of the CPU cores maxed out at 210°F, which definitely caused some thermal throttling, according to HWInfo, and is only 33°F under the processor's max operating temperature. It's no wonder the chassis got so hot.

All that heat means the Zbook Create G7 is a zippy little machine, which is what creators will need to get work transcoding and rendering done as quickly as possible, so there's that. It averaged under eight minutes in both of those tasks: seven minutes, 37 seconds transcoding a 4K video to 1080p at 30 fps in Handbrake; seven minutes, 40 seconds rendering a 3D image in Blender with the CPU, and seven minutes, 58 seconds with the GPU in the same program. That's faster than the MacBook Pro 13 (2020) we reviewed not too long ago, which is configurable only up to a 10th‑generation Intel Core i7 with no discrete GPU. The Create is also faster in those tasks than the Razer Blade Pro 17, too, and is much closer in specs and price to that laptop than the MacBook Pro 13.
There's also an optional feature on the Create G7 that's there to try to woo Mac users over to the Windows side. If you get the Z command configured keyboard, the Ctrl, Windows (open Apple on a Mac), and Alt keys will be laid out in the same order as a Mac keyboard. It all has to do with muscle memory, and having Windows keys in the same place as Mac keys that perform the same functions means less frustration when switching over to a different OS.
In addition to those two programs, which are part of our usual benchmark tests, I also ran PCMark 10 and individual Adobe Premiere Pro and Photoshop tests to get an idea of how long colorizing photos, etc. would take. In PCMark 10, photo editing tasks like color adjusting, unsharping mask, and contrast took between 2-3 seconds. Saving as a JPEG took 1.2 seconds and saving as a PNG took 12.9 seconds. Ray-traced rendering/visualization took an average of 35 seconds. On the video editing side, sharpening with OpenCL took 106 seconds, while sharpening with the CPU took 37 seconds.
Things ran equally as fast during my non-synthetic Adobe Premiere Pro and Photoshop tests, too. Video encoding took 29.1 seconds, auto reframe 15.5 seconds, and subject select 18.9 seconds. Coloring photos took about 22 seconds for a total of seven images, and rescaling those same photos took 85.3 seconds. Thanks to the CPU/GPU/RAM combo, you won't have to wait long at all.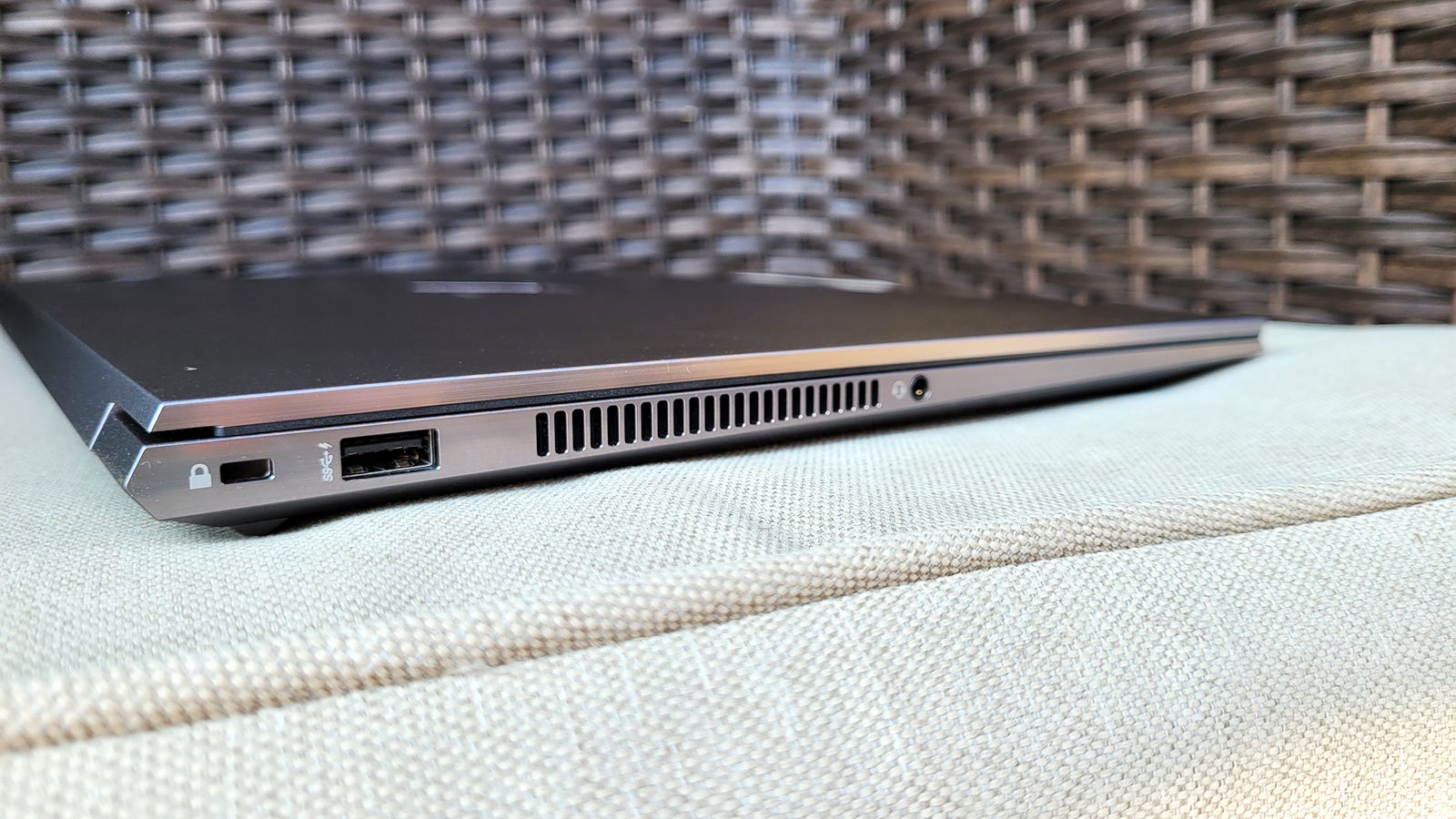 Photo: Joanna Nelius/GizmodoPhoto: Joanna Nelius/Gizmodo
It doesn't have as long a battery life as you'd hope for a creator-focused laptop; seven hours isn't bad, but it's far from the 17.5 hours HP advertises. You'll definitely need to charge it before the work day is over, especially if you are running heavy workloads that use a lot of power. Don't forget or leave your charger at home. You'll need it.
Taking everything into the consideration, it's clear this is a lovely laptop—a lovely laptop with few faults, but its faults are big ones. I get the appeal of having a high-end workstation you can take with you on the go, and the Create G7 is small enough and light enough for that to never be a hassle. But the heat output is a major concern. For the amount of money this costs, you can get or build yourself a desktop workstation with some proper liquid cooling and not have to worry about the longevity of your CPU, or entire PC for that matter.
If you'd prefer a laptop, then for the sake of price and temperature, I'd consider getting a configuration with a Core i7 and 16GB of RAM to help tame the heat beast. The speeds won't be the same, but you'll still get the amazing sound and display for around $1,000 less.
G/O Media may get a commission
README
Display and sound are the best I've ever seen in a laptop
Skin temps get insanely hot
Lightweight and portable
Fully tricked-out version is too expensive
Battery life is much shorter than advertised

10 Benefits of What-if Data Visualization Tools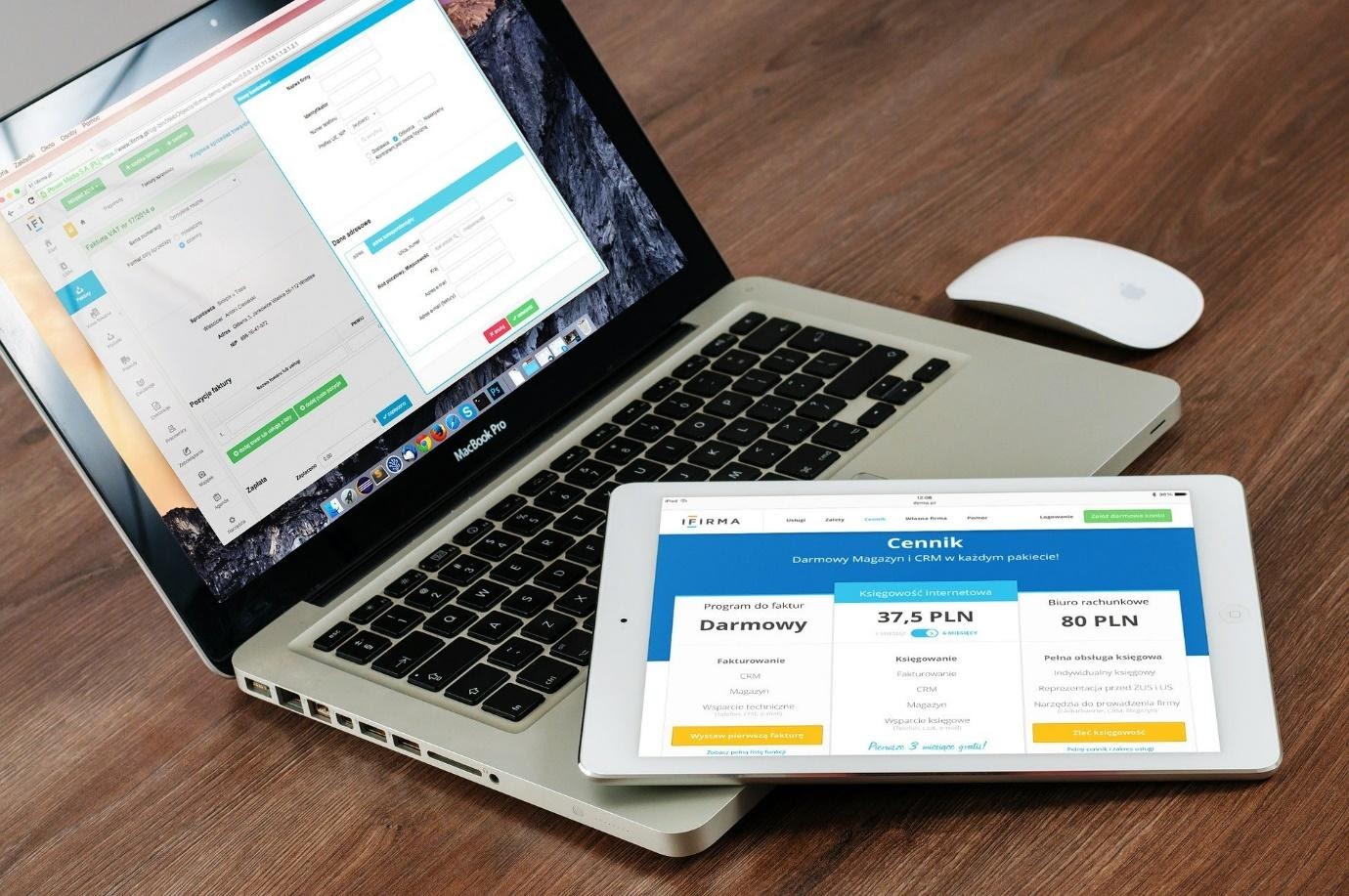 What-if data visualization tools allow users to analyze the impact of various changes on key performance indicators such as revenue, profit, or volume. These changes could include price, quantity, promotion, etc. The process involves changing one input variable while keeping all other variables constant to observe how the change affects the output of all variables.
What-if data analysis is a useful way to make informed decisions for your business. This article will explore 10 benefits of what-if data visualization:
Benefits of What-if Data Visualization Tools
1. Data Synchronization
What-if data visualization lets you use the same data for multiple what-if analyses. Because it's integrated with existing systems, you don't have to enter data multiple times. You can also import data from other systems and visualize it all in one place, which helps you quickly identify trends and solutions.
It's also useful when you need to share data with others. You can visualize the same data and let others interact with it to discover further insights. Data synchronization helps you create a data-driven decision-making culture where everyone works from the same data.
2. Real-time Data Analysis
What-if data visualization lets you perform real-time analyses as events occur. In other words, you can customize your setup to automatically trigger visualizations when something specific happens. For example, you can trigger an analysis when a sale is made, when a new customer signs up for your services, or when a specific metric crosses a certain threshold.
Real-time analysis helps you deal with huge volumes of data that would be difficult to analyze manually. You can set up the specifications and then shift your focus to more important things. As new data comes in, you'll be alerted of any problems that arise and able to quickly address them.
3. Systemic Error Detection
What-if data visualization tools can perform automated data cleansing. This is useful when the data is coming from multiple sources that aren't consistent with each other. What-if visualizations can detect systemic errors that may not be visible otherwise.
You can also use what-if data visualization to verify the source data. This can save you time and improve the quality of your analysis.
4. Improved Communication
The tools also let you create interactive visualizations that anyone can view and understand. They allow viewers to manipulate the data and create new visualizations, enabling you to engage your team and help them make more informed decisions.
If your business has multiple office locations or your team works remotely, having a single data platform can help streamline your goals and operations. Data visualization tools let you share key insights with everyone, keeping all employees on the same page.
5. Enhanced Auditing Capability
A key benefit of what-if data visualization is the ability to perform real-time auditing. What-if visualizations allow you to verify that source data is correct and consistent.
This is particularly useful if you're tracking critical KPIs. What-if visualizations can also help you identify and correct irregularities in the data. This enables you to avoid major issues and keep your team engaged and motivated.
6. Risk Estimates
What-if data visualization allows you to estimate risks and analyze uncertainties. When you're trying to make business decisions that may impact your customers and other stakeholders, you can safely run the estimates first. You can create scenarios that account for potential problems and find ways to minimize their impact.
What-if data visualizations let you see how different variables could impact your key performance indicators. You can also see how changing one of those factors affects the others. This helps you understand the level of uncertainty in your business. It also allows you to better identify the risks you're facing and find ways to navigate them.
7. Rapid Exploration of Opportunities
Another benefit of what-if data visualizations is the ability to discover and explore growth opportunities quickly. By exploring the various what-if scenarios, you can quickly understand which factors have the biggest impact on your KPIs, as well as the impact of multiple changes on the total cost of goods sold (TCG).
What-if data visualizations can also help you quickly understand which of your business processes are the most profitable and what you can do to make them more efficient. This can help you identify areas of improvement so that you can better prioritize your time.
What-if analysis is also an excellent way to explore and visualize the relationship between various data points in a single view. This makes it much easier to identify hidden insights and make connections between data points, enabling you to make more informed business decisions.
8. Better Understanding of Research Findings
The process also helps you understand the research findings you're working with. It allows you to see how changing one variable can impact another. This is particularly helpful when trying to solve a problem with your business or product.
You can set up different scenarios to see how various factors impact your KPIs. That allows you to test different solutions and see what impacts they have. This helps you avoid creating a solution that solves one problem but unintentionally creates others. You can also identify better solutions because you have a clear understanding of the problems at hand.
9. Enhanced Collaboration
Another benefit of what-if data visualizations is increased collaboration among team members. What-if data visualizations allow multiple users to explore and experiment with different scenarios in a single view. This means multiple users can see and edit these scenarios simultaneously, resulting in effective collaboration and communication among team members.
What-if data visualizations make it easy for team members to explore different scenarios, visualize the results, identify areas for improvement and make suggestions for the next steps. For example, marketing analysts can easily explore various techniques and visualize the impact of key variables such as advertising spending, traffic sources, and the number of sales reps. This allows them to identify areas of improvement and prioritize their efforts to maximize the return on investment (ROI).
10. Increased Customer Awareness
A significant benefit of what-if data visualizations is increased customer awareness and education. This allows you to quickly identify and address potential issues by adjusting prices, promoting certain products or services, and increasing investment in marketing and sales.
What-if data visualizations allow you to make more informed decisions that will positively impact your business by increasing customer awareness and education. For example, what-if data visualizations can help you identify price points that maximize profit. This allows you to increase customer awareness and education by adjusting the price points.
Time To Invest in Data Visualization Tools
By now, we hope you've realized just how powerful data visualization tools can be for your business. If you've been struggling to understand your data, or you're just looking to gather more insights in a feasible way, what-if data visualizations could be exactly what you need.
Branding vs Advertising: Knowing Differences to Better Align Your Strategy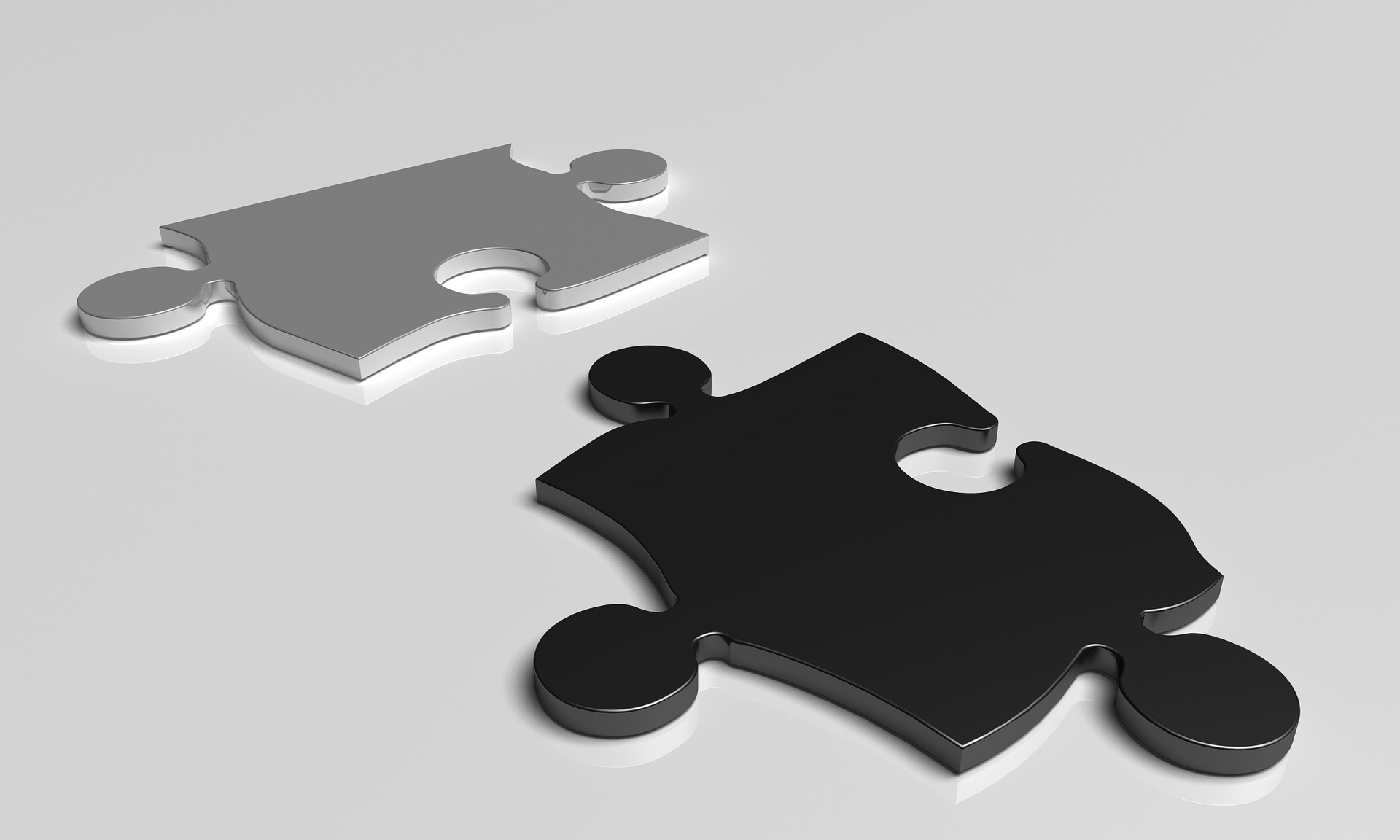 Branding and advertising are the major tools used to promote businesses. They help brands to reach and acquire new customers and are also good drivers of sales and profits. For instance, presenting a brand on all platforms can increase revenue by up to 23%.
The two elements are closely connected on purpose, and they feed off each other, hence, it's easy to get them confused. Also, each has the ability to make the other more or less effective. Although their major goal is to increase revenue, they do it differently. Failure to know the difference between branding and advertising can create a marketing gap, but knowing the difference between the two can strengthen your marketing strategy.
In this article, we will be discussing the differences between branding and advertising to help you better align your overall business strategy.
What is Branding
First, let's understand…
What is a brand?
A brand refers to a compelling identity that helps businesses create a long-lasting emotional connection with their customers. It is a promise of value that gives a unique customer experience. Customers remain loyal to brands that share their values.
Businesses should know that a brand is not owned by a company, but by the customers. So, if your customers don't buy into your brand's story, the brand doesn't really exist.
To build a brand, a business must develop a holistic awareness of its operations, strategy, and communications. Everything that a business does, including customer service, website design, responding to customer calls, handling customer complaints, and much more, is part of establishing its brand.
Thus, branding deals with the identity of a business and everything it does to make customers loyal to its products or services.
The identity of a brand determines what customers think about it, and it is marked by factors like its logo, colors, and tagline. For example, color improves the recognition of a brand by up to 80%. Branding helps businesses to build relationships with customers and relay a consistent theme to them. This way, customers can know what to expect from a business during the course of interactions.
Branding also has the aspect of understanding yourself. Some of the fundamental branding questions for businesses include:
Who are we?
What kind of people do we serve?
How are we different?
What problems do we solve for our customers?
A brand also includes the tone it uses in advertising, newsletters, social media posts, treatment of employees, the company's community outreach, and all other impressions that the business makes to the public. So, it's important for a business to establish stuff like the mission of the company, the selling features of their products or services, and the customer base to be targeted.
Let's say you run a company that makes beach accessories. Your customers will expect it to have a certain look and feel. Your company may host beach parties, sponsor outdoor water sports events, and let workers wear beach clothes while in the company. The employees may use casual language and explain to people the importance of being in nature. It's also important for your company to differentiate itself from other companies that make beach accessories. You can talk about the unique services that your company offers to make itself unique. All these activities are part of branding.
Everything that your business does should be reflected in your branding. Which qualities do you want your company to be associated with? Do you charge higher prices because of niche offerings, or are they lower because your product is mass market? If you establish strong, consistent, and authentic branding, you will retain your customers.
What is Advertising?
The relationship between your company and your customer starts and ends with your brand. For your business to remain profitable, it has to make sales. An ideal customer will come back to buy your product or service not just because they want the product or service, but because they want to support your brand. That's why it is of great essence for you to know who your ideal customer is.
Advertising is the process of spreading awareness about your business. It is part of building your brand and it should reflect the values of your brand. Advertising is also about communicating products and services to a wider audience. It can be done through social media promotions, online advertising campaigns, or local media. Advertising does not target any single individual, but the entire audience. It is a way of convincing a large audience to take a particular action such as making an online purchase, or visiting your store because sales are of great importance to any business.
An advertisement is a way of requesting a meeting between your company and your ideal customer. There is a big difference between a customer who knows your brand and a customer who doesn't. It is like the difference between asking a friend to go for coffee with you and asking a stranger.
So, advertising is a way of getting your company name known to the wider public. After all, no customer will visit your restaurant if they haven't heard of you. If you are celebrating a milestone or you have a special offer, it is a good time to let the world know about your business. But it is branding that will keep these customers coming back. It tells customers what they can expect from your business. And if you deliver that, you will retain customers for years.
Traditionally, advertising was difficult due to the lack of proper tools to run advertisements. However, the invention of digital advertising tools has made it easy for businesses to reach a larger number of new and returning customers. A tool like Latana helps businesses to measure and spread brand awareness for audience and revenue growth. Such tools are also good for segmenting audiences based on their unique characteristics. This helps businesses run customized advertisements to increase the chances of making conversions.
The Role of Trust in Branding and Advertising
Trust is an important factor in branding and advertising.
Let us use a scenario to explain the role of trust in branding and advertising. Let's say you are the brand, your products are cookies, and your friend is the customer.
Scenario A: You make a call to your friend and request them to come and buy cookies. Your friend is most likely to think that you are only interested in selling, but you (the brand) don't care about them, their feelings, or experience. There is a big truth in this because you are putting your product and profit before your relationship with them.
So, what is missing in this case?
A brand relationship.
Scenario B: You make a call to your friend and request them to come over for cookies because you want to have a conversation with them and have ample time together. This way, you are cultivating a good relationship between yourself and your friend. It is a clear indication that you are putting the relationship between you and your friend first, hence, they will experience you as a trusted and genuine person (the brand).
So, you should always consider the different ways that you can use your brand beyond colors or logo design to provide your customers with the experience that they are looking for. After knowing who your ideal customers are and what they are looking for, you can come up with new ways to customize your brand to gain trust from your customers and provide them with what they want. Your brand will then get loyal customers who will keep coming back for more.
Conclusion
Branding is what a company believes in and how consumers feel about it and its products. It helps businesses promote loyalty and long-term commitment. Customers recognize brands using their visual elements like logo, company name, fonts, tagline, and color scheme. Such elements identify a brand and create an association in the minds of consumers between their desires and the company's ideals.
Advertising involves spreading the awareness of a brand to acquire new customers and drive sales. It is normally done through paid campaigns that are customized to reach a target audience through different media including newspapers, social media platforms, television, radio, etc.
Branding and advertising work together. Branding drives the direction and style of advertising campaigns while advertising enhances brand awareness.
Reasons to Use UV Sterilizers Instead of Chemical Cleaners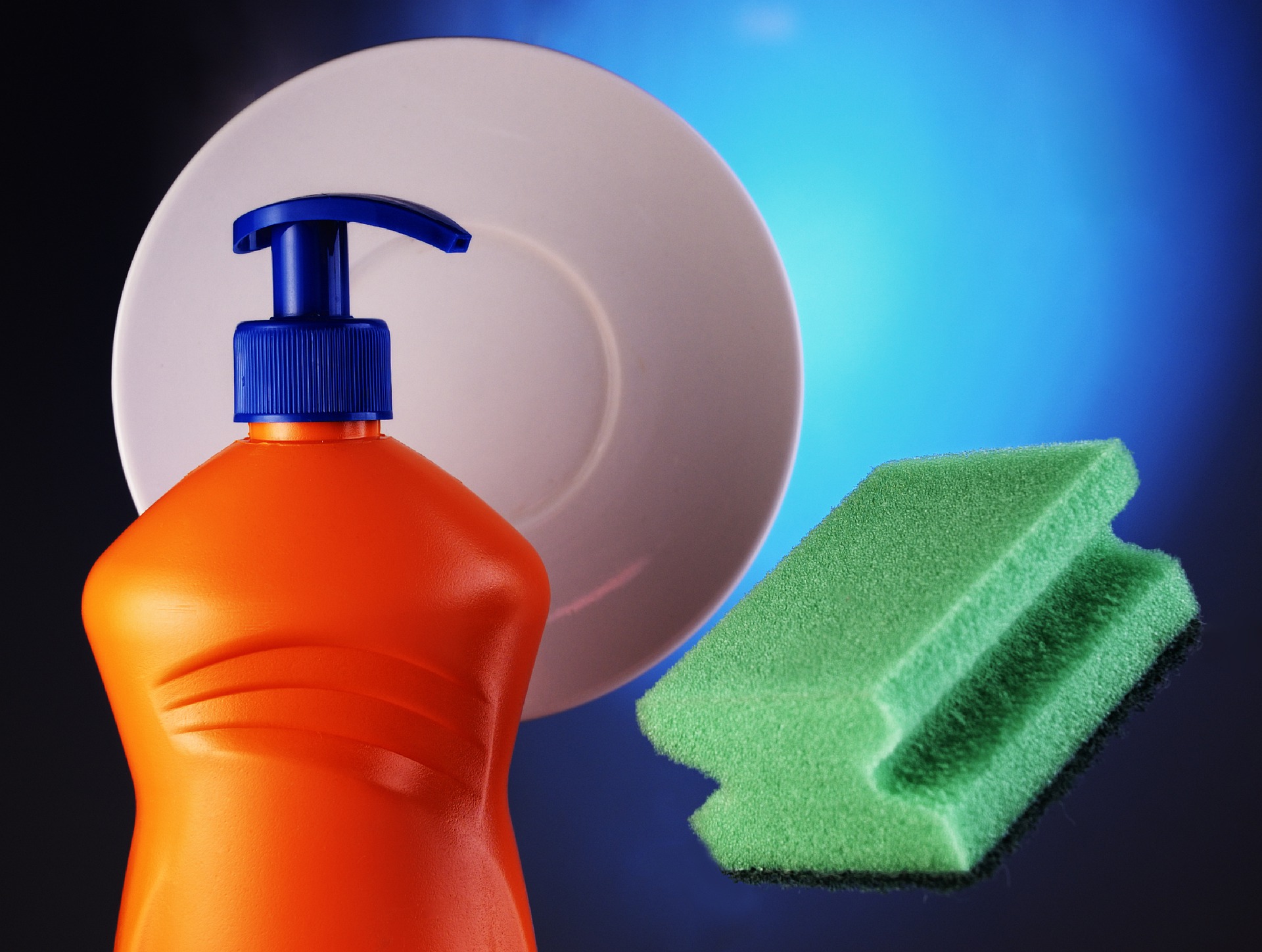 Using chemical cleaners to disinfect surfaces and items can be ineffective, exposing you to harmful germs and bacteria. UV sterilizers are a modern method of disinfecting surfaces and are a great substitute for chemical cleaners. You can use the new disinfecting technology in homes and highly contaminated offices to maintain hygiene. Read on to learn why you should use UV light over chemical cleaners when disinfecting.
Simple To Use
Chemical cleaner application involves processes like mixing, spraying, and washing, making it difficult. UV light creates convenience when disinfecting your surroundings; most options work on simple modes like intelligent function or one-button operation. They work by emitting ultraviolet rays which kill the DNA of disease-causing pathogens.
The simplicity when using UV light means it can be used by almost anyone. You can have peace of mind knowing your space is disinfected with the touch of a button.
UV disinfecting systems can also operate autonomously once installed, making sterilization easier. You can place the technology in rooms for use as per the need. You enjoy disinfection services for pre-set cycles, such as overnight when the room is unoccupied.
Low Maintenance Costs
UV purifiers require maintenance to retain optimal performance and operate effectively but have low maintenance costs. Minimal maintenance costs on UV light make them ideal when operating on a budget.
Most companies offer a warranty on the UV lamps or parts should they need replacement. You experience minimal to no maintenance costs over the sterilizer's useful life. UV light use is affordable since it serves you for years, unlike chemical cleaners, which you buy once and use.
Apply For Disinfecting Busy Rooms
Busy and highly contaminated spaces like operating rooms or laboratories require frequent disinfection. Using chemical cleaners requires some time to allow the sanitization process to complete. After completing disinfection, chemical residue in the air may make the rooms unsafe for immediate occupancy.
UV disinfectants offer almost instant sterilization results after a procedure. Since the process is chemical-free, you can occupy the room or use the surface right after sterilization. Get hospital-grade UV-C lights for effective sterilization of operating rooms and laboratories.
Non-Toxic to the Environment
Most chemical cleaners have harmful compounds that disintegrate once released into the environment. These chemicals cause a Chlorofluorocarbon (CFC) influx into the atmosphere, contributing to ozone layer destruction. CFC release to the environment also intoxicates the air for living organisms, affecting their health.
UV disinfectants use a chemical-free process to break down germs and bacteria. The chemical-free process is non-toxic to the environment, allowing living things to remain healthy.
Works Well for Disinfecting Electronics
Chemical cleaners are mostly mixed with water to make application easier. Use of such disinfectants on or close to electronics risks their functionality. UV light, on the other hand, does not leave moisture and residue behind, meaning it is perfect for disinfecting electronics.
Disinfecting surfaces using UV light leaves them dry and free of most bacteria and pathogens. UV light disinfection works well for manufacturing facilities and hospital rooms with machines. The sterilizing process breaks down tough chemical combinations promoting germ existence without risking your equipment.
Less Risk for Illness or Death
A common concern for most people is safety in the disinfection methods. Chemical cleaners, although effective, create a risk; children can easily ingest the chemicals, or they can cause damage if wrongly used.
UV disinfection, if appropriately applied, is safe. Its chemical-free nature implies that UV light use reduces the risk of harm from harsh chemicals.
Most UV disinfectant systems come with safety properties pre-installed; the product detects room occupancy and only turns on if the room is unoccupied. Such features prevent any possible harm to your household or clients at work.
Ultraviolet sterilizers are safer to use around children. Most UV disinfectant equipment comes with top child safety features and passes UL Safety certification. These properties offer sufficient protection against problems related to UV light exposure like skin burns or eye injuries.
Higher Disinfection Rate
Chemical cleaner use in washing, sanitizing, and disinfecting sometimes miss harmful bacteria that can cause diseases. Bacteria also mutate to survive in harsh chemicals, rendering the cleaners ineffective. The ineffectiveness of these traditional disinfecting methods is why you should settle for UV light.
UV light disinfects using physical methods, meaning pathogens cannot develop mutations. Continuous UV disinfection can deal with bacteria and germs on surfaces.
UV disinfectants boast a high disinfection rate – up to 99.9% – leaving surfaces germ-free. The technology can help keep your premise disinfected from illness-causing bacteria and viruses.
Use UV Sterilizer to Effectively Disinfect Surfaces
Using UV light disinfection for your office or business premises helps deal with illness-causing germs and bacteria. The method is safe and has many benefits like better disinfection and eco-friendliness. Using a UV sterilizer will offer value for your money while protecting your employees and clients. The non-toxic sterilization method also kills many harmful pathogens for proper protection.